*Product was received. Opinions are mine. This post contains my affiliate link.
Honestly, I find myself vacuuming more than I would like to. I seriously vacuum my kitchen floors AT LEAST 2 times a day. I absolutely cannot handle crumbs or things on my floor! Eww!!!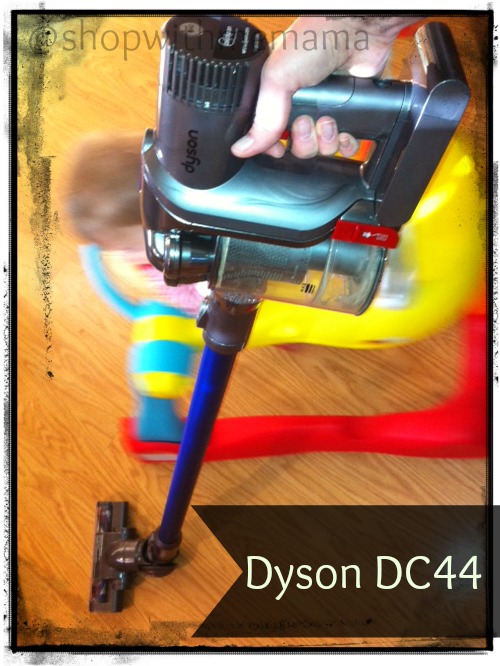 I usually will use my regular vacuum for my kitchen floor, but having a long cord to continuously watch out for, can get annoying, especially when I have a baby right behind me, in a walker, making it even harder to do! LOL. So cordless options are best for me.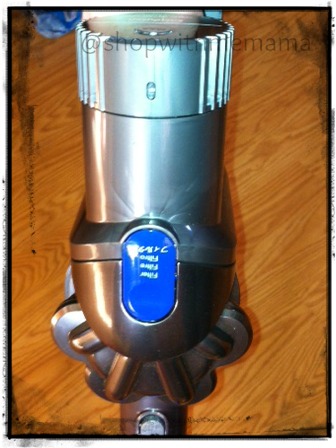 I received the Dyson DC44 Animal to review and check out. This is a cordless vacuum! That really excited me 🙂 I could not wait to give it a try on my floors! The DC44 Animal is pretty light weight and it comes with hardware to attach it to your wall, so when not in use, you can hang it up and charge it. My utility room is VERY small, so this is a MUST for me.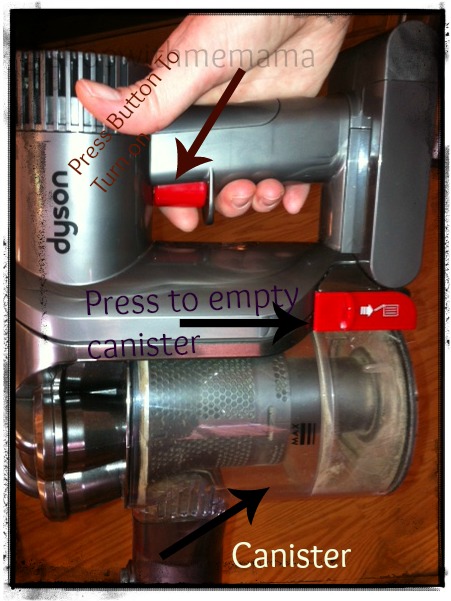 You just attach the canister to the wand and press the red button on the handle and that is it. It is sooo easy to move around, it really can get around anything. That was so neat for me because I am always wanting to get into tight spaces to clean!! My baby can put lots of crumbs in tight spots, LOL! I also love that the DC44 Animal has a detachable long-reach wand, which is balanced for floor to ceiling cleaning. Makes cleaning my home, very easy to do.
I have yet to have the battery die on me. It says it lasts up to 20 minutes (or 8 minutes on Boost mode), so that is nice to know. When I am done using it each time, I clean the canister (just take it off the wand and hold the canister over garbage and push down on red button on the side) and then I hang it back on the hanger.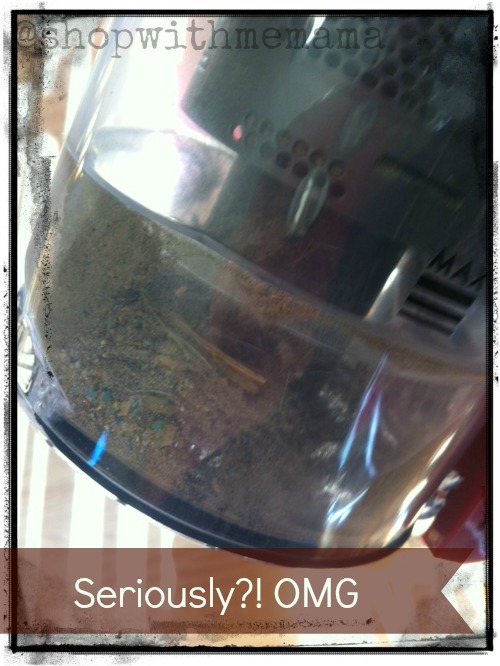 I love cordless and I love canisters. When I have those two things on a vacuum, I am happy! Canisters are a cinch to clean and I like to see what I vacuumed up 🙂 It is interesting to see how much stuff was really on my kitchen floor, despite vacuuming it numerous times a day! :0 Also, the brush bar has carbon fiber filaments for removing fine dust from hard floors!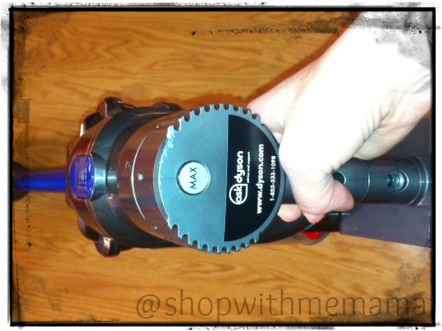 This cordless vacuum has great suction too. That did not surprise me though, it is a Dyson after all! The only things I don't really like about this cordless vacuum is that it is top-heavy, so it can tip over VERY easily unless it is taken apart or hung up, this is only when you have it as a vacuum or on the long wand. And, it can get pretty heavy in your hand when vacuuming. Also, you have to hold down the button to keep it going, once you let off, it will stop. I have noticed this only using it with the long wand. So, my hands and finger get cramped up a bit. Otherwise, this is definitely my go to vacuum, when vacuuming my kitchen, area rugs and entry way.
Since this vacuum can also be used without the wand and attached directly to the machine, I can also use this for my cars! This is also great for vacuuming under my couch cushions! Yucko!
Buy
You can purchase the Dyson DC44 Animal online at http://www.dyson.com/. It retails for $399.99.