We all know salads are good for us, but some can be so plain that I just feel bored eating them. Until I came across the Easy and Delicious 7 Layer Salad Recipe, that is.
This salad has everything you want in a salad, but don't always get! It is so delicious! My stomach GROWLS as I write this…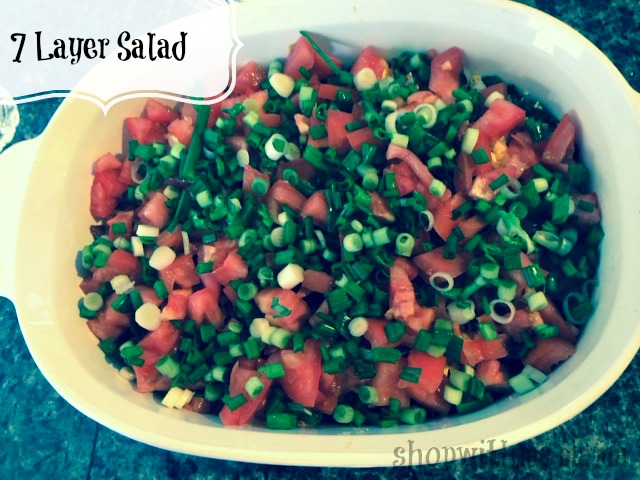 The 7 layer salad is EASY to make and absolutely delicious to devour. I try to make this at least a few times a year because my family is always asking me when I will be making it again. (This pasta salad is pretty good too!)
The kids love it and so do us, adults. It is great to make for a family get-together or a night in with the family. It is a true 'comfort food' type of salad. Check out my recipe for yummy homemade egg rolls made with ground beef! SO good too! YUM.
Easy and Delicious 7 Layer Salad Recipe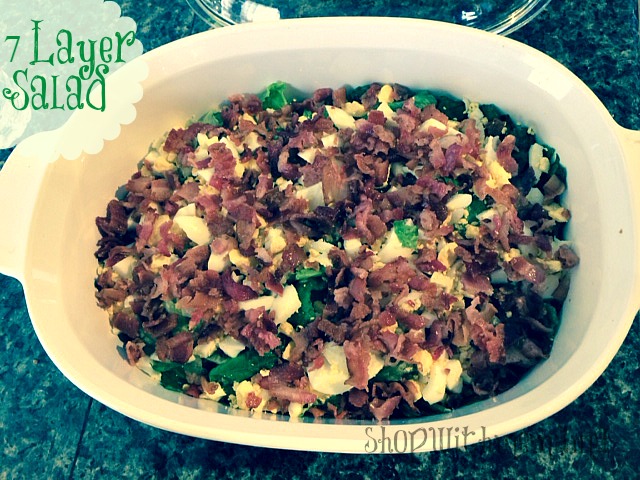 Ingredients
*Lettuce Head or bag of lettuce
*8 slices of bacon
*2 cups of Mayo
*4 hard-boiled eggs. sliced
*2 large tomatoes, chopped
*4 green onions, chopped
*3 tsp of granulated sugar
*Small bag of frozen peas
Instructions
*Cut and wash lettuce and put in a dish
*Boil eggs, peel and chop them. Place them on top of lettuce
*Cook bacon chop it up and add it to the top of the boiled eggs in a dish
*Chop green onions and place them on top of the bacon
*Chop up tomatoes and add on top of green onions
*pore the bag of frozen peas on top of the tomatoes
*In another bowl, add the mayo and sugar and mix well
*Add the mayo and sugar mix to the very top of the salad
*Sprinkle shredded cheese on the very top of the salad if you want to (this is an optional step!)
*Serve and enjoy!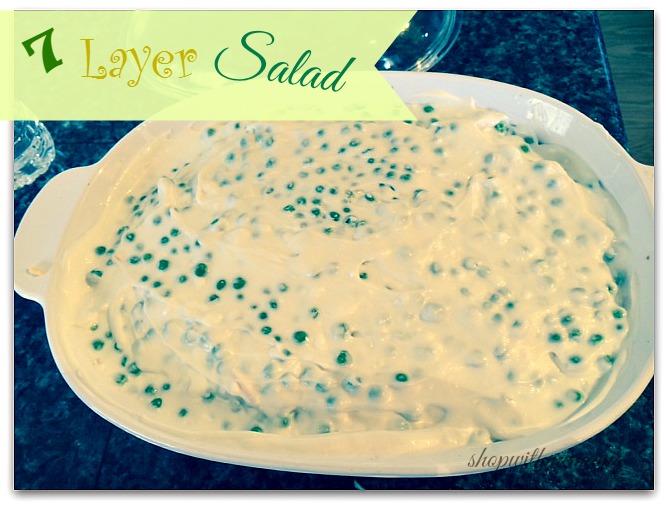 Have you ever made a 7 Layer Salad?
---
PIN IT!
Pin For Later! Yay!