*This post includes my affiliate links
These Easy Peasy Cornflake Cakes tasty treats are fun to make with your children and are really easy too!
Step 1: Get prepared!
Before you get out all the ingredients and mixing bowls make sure your child has any long hair tied back, aprons are on and hands are thoroughly washed.
Help your child see the ingredients properly by bringing a stool to your kitchen counter so they can reach everything without stretching.
Step 2: Ingredients
Your kids can help you measure out the ingredients if they are a little older or have a steady hand.
You will need:
50g butter
100g chocolate in chunks (milk or dark)
3 tablespoons of golden syrup
100g cornflakes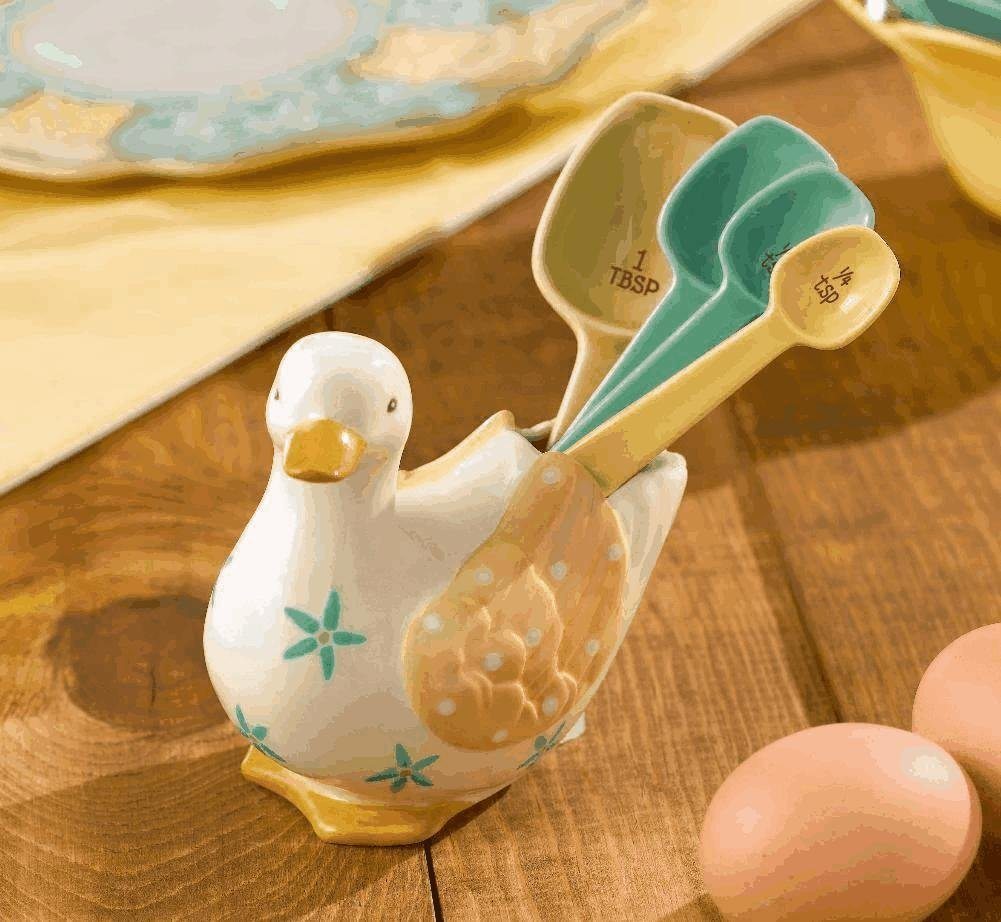 This cute measuring ducks set ! They are so cute!
Step 3: Heating
Put the butter, golden syrup and chocolate into a saucepan and melt on a low heat until everything is thoroughly mixed together.
Once melted and mixed, let the pan cool for 2 minutes.
Step 4: Mixing
Pour the cornflakes into a large mixing bowl and add the slightly cooled mix of chocolate, butter and syrup.
Kids can use a wooden spoon to stir the cornflakes until they are completely covered in chocolate.
Step 5: Cupcake cases
Place 12 cupcake cases into a muffin tray or baking tray and spoon the cornflakes into each one.
This is a great opportunity to work as a team; adults can scoop the mix onto the spoon and the kids can help push it into the case.
Step 6: Cooling
Put the tray in the fridge and wait for the cornflake cakes to set before enjoying your yummy homemade treat!