If you are searching for an Eco-friendly lip balm then you need to check out Eco Lips! I received an assortment of Eco Lips products and have been enjoying them all so much. Eco Lips is deeply committed to making products with a socially-conscious impact. One of their signature products, Mongo Kiss, is actually made with Mongongo Oil that's harvested by rural African women. So, when you purchase a tube, you're giving them financial independence! I love products that are non-toxic and safe to use on my skin (and that give back!).
*This post includes my affiliate links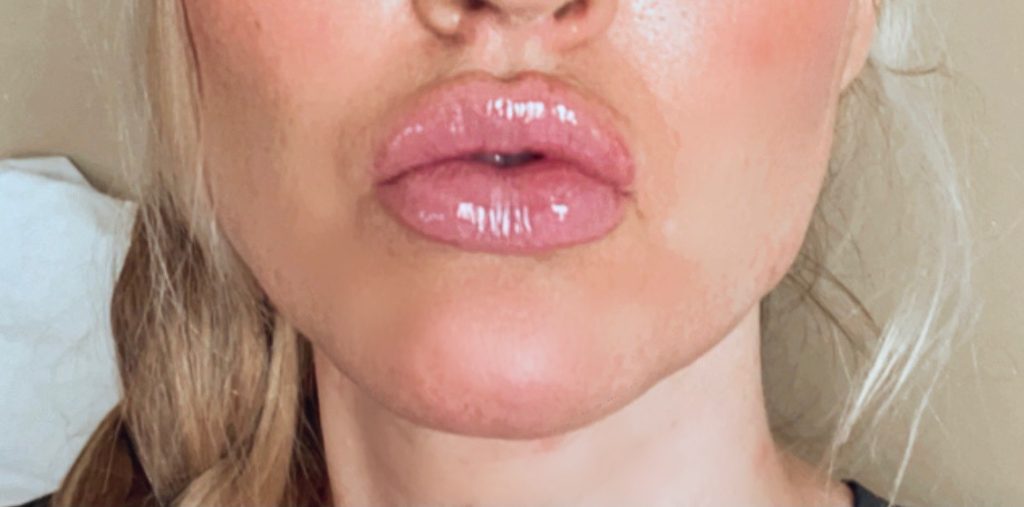 Eco Lips Eco-Friendly Lip Balm
Eco Lips has a great selection of lip balms and other lip-loving products. Check them out below:
*Bee Free: This is a 100% beeswax-free vegan lip balm made of candelilla wax, a plant-based wax with a soft and glossy consistency, certified organic & Fair Trade Certified™ cocoa butter and coconut oil to leave your lips incredibly soft and supple. Your purchase of this product donates $1.57 to support Urban Beekeeping Laboratory and Bee Sanctuary, Inc.
*Mongo Kiss: Mongo Kiss® lip balms feature certified organic ingredients and Fair Trade Certified™ cocoa butter infused with Mongongo Oil, a nutrient-rich oil harvested by rural women in Africa. Mongongo Oil is high in Vitamin E, essential fatty acids, and other nutrients perfect for nourishing & hydrating the skin.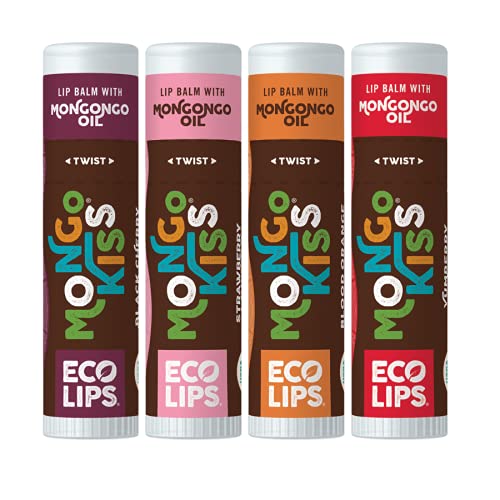 *Lip Food Lip Balm: Lip Food detoxifies & nourishes to soothe the lips. Globally sourced & minimally processed plant-based ingredients in our Lip Food provide the ultimate lip-soothing and moisturizing experience. Organic golden jojoba oil combined with organic, Fair Trade Certified™ cocoa butter and coconut oil provide the perfect base while organic spirulina blue-green algae extract, chamomile mushroom extract, and organic pumpkin seed oil help to remove toxins, nourish and restore the skin.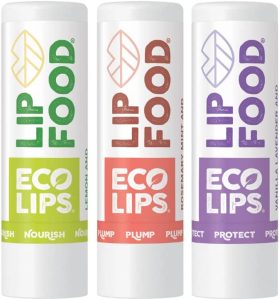 *Vegan Lip Tints: Luxurious with a creamy satin finish, vegan Brazilian Lip Tints feature ethically sourced Babaçu & Pracaxi Oils along with Cupuaçu Butter to nourish & moisturize lips. With the fruity, floral flavor of passionfruit, these Fair Trade Certified™, non-toxic earth mineral tints provide pretty, matte coverage for everyday use.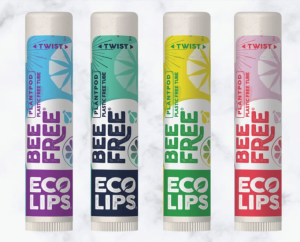 *Lip Scrubs And Masks: Eco Lips Lip Scrubs feature Organic, Fair Trade Certified™ sugar that gently exfoliates and polishes. Organic coconut oil, olive oil, and jojoba oil condition and protect, leaving lips soft, smooth, and moisturized. Eco Lips Overnight Intensive Lip Mask features Gotu kola extract, argan, and coconut oil to rejuvenate dry, chapped lips overnight.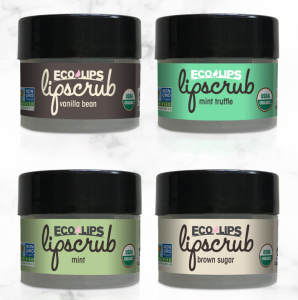 *Pure & Simple: USDA Certified Organic and 100% edible formula made from food-grade ingredients. Yes, edible! Great for kids, too. This back-to-basics Pure & Simple lip balm line is packaged in our new Plant Pod® Innovation – the first 100% plastic-free plant tube. Offered in a variety of flavors including Coconut, Raspberry, and Vanilla.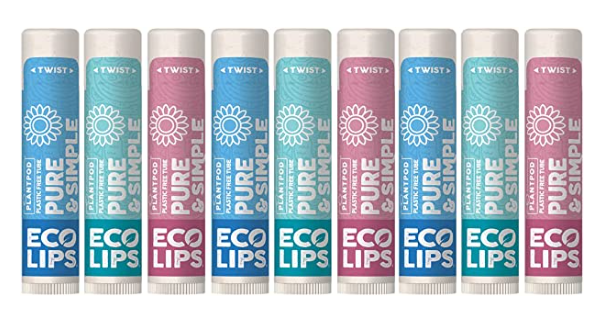 *Sunscreen Lip Balm: Protect your sensitive lips with broad-spectrum SPF sunscreen lip balm. A combination of organic aloe vera, Fair Trade Certified™, organic coconut oil, and cocoa butter moisturizes and soothes lips. Our 3 SPF varieties help prevent sunburn and damage from UVA/UVB rays and are a must-have for every beach bag or outdoor adventure!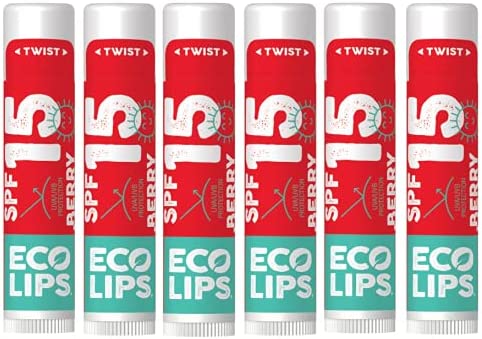 *Specialty & Seasonal: Gold features organic baobab oil to deeply nourish and condition lips while Medicinal is made with a trio of essential oils to pacify irritated lips. Both made with the finest certified organic, Fair Trade Certified ingredients and expertly formulated botanicals, these specialty balms soothe, moisturize and regenerate chapped lips quickly.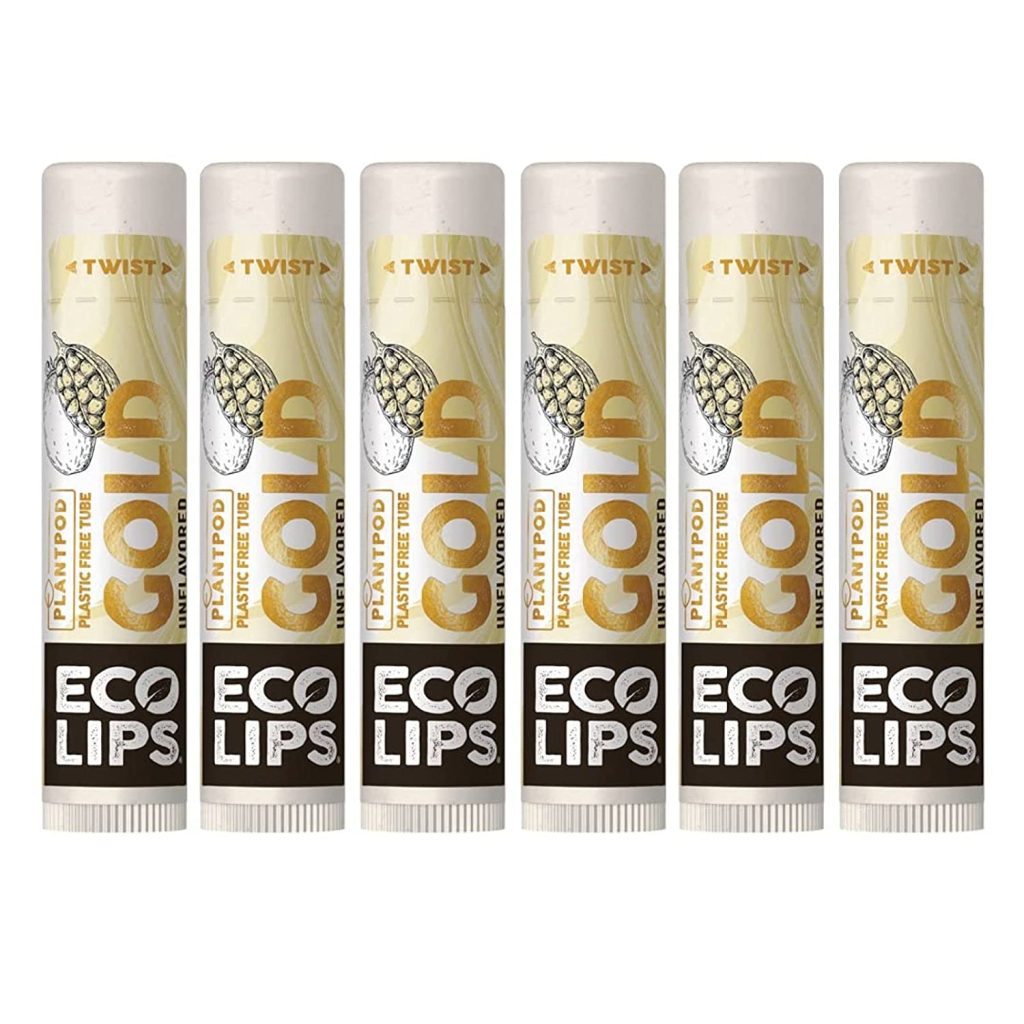 Key Facts:
Fair Trade Certified, ethically sourced ingredients
Certified B Corporation
Organic, non-GMO lip care (many of which are edible!)
The facility runs on solar power
Buy
You can purchase Eco Lips Eco-Friendly Lip Balm on their site OR on Amazon.com!