This post is all about Effective Techniques to Keep Kids Safe In Open Water. Water can be dangerous. Every year over 100 people drown in the summer months. Many of these deaths are avoidable. Of course, the risk of drowning is heightened when you're in open water. That's places like the sea, lakes, rivers, and anywhere else outside a swimming pool.
Fortunately, you can adopt the following simple techniques to help keep your children safe in open water. Some organizations, like the Surf Life Saving Foundation give away entire houses are part of their monthly prize pool.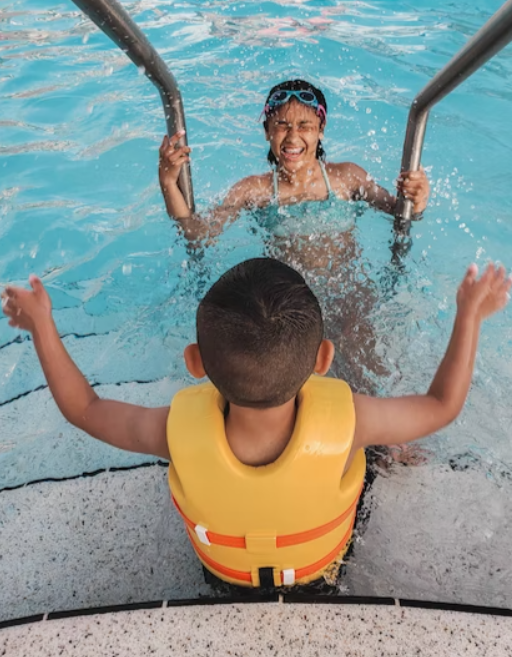 Effective Techniques to Keep Kids Safe In Open Water
Summertime usually means swimming in open water, but it can also be a dangerous time for kids if parents aren't careful. There are some effective techniques that can help keep kids safe while swimming in open water. By following these tips, you can help ensure that your kids have a fun and safe summer.
You get a chance of winning a stunning beachside homer. But, more importantly, you'll be helping keep lifesavers on the beach. Their training and quick action can make the difference between life and death in open water.
1) Make sure your kids know how to swim
2) Teach them about the dangers of open water
3) Talk to them about safety precautions they should take
4) Enforce safety rules when swimming in open water
5) Keep an eye on your kids at all times
6) Have them wear a life jacket when necessary
7) Make sure they stay close to shore
Educate
Children are naturally curious and unaware of the risks that surround them. It's a delightful period when ignorance is bliss and everything is fun.
However, open water swimming does possess risks and your children should be aware of them. Take the time to talk to them about safety at the beach and in the water, it will help them to understand why caution is necessary.
Basic Swimming Knowledge
Every child should learn to swim. This is something that should be learned in a pool. You can teach them yourself or enroll them in swimming lessons. It doesn't mean they can't drown but it does mean they have a better chance of surviving if they get into difficulty.
Alongside learning to swim, your children should be able to tread water and turn their heads while treading water, allowing them to see where the shore is and move in the right direction. It's also a good idea to practice going underwater and coming back to the surface.
Watch Your Children!!
Regardless of how old your children are you need to watch them. That means knowing when they are going into the water and making sure they are safe. Older children who have experience with open water can be okay without you as long as they have a friend or sibling with them.
Younger children, especially those who are not good swimmers, should never be allowed in the water without you. They should be within arm's length at all times, allowing you to help them if they get into trouble.
Use A Life Jacket!!
Children can move away from you faster than you realize. That's why it's essential that younger children wear a life jacket while swimming in open water. It will help to ensure they keep their head above water and allow you to reach them safely and bring them back to shore.
Of course, it's a good idea to use beaches that have surf lifesavers on them. This means you'll have extra help on hand if anyone does get into difficulty. That's better for your peace of mind and lowers the chances of your child drowning and your life is turned upside down.
Open water can be a beautiful and peaceful place, but it's important to remember that it can also be dangerous. Taking a few precautions can help keep your family safe while enjoying the summer sun. What are some of the things you do to make sure your kids are safe in open water? Let us know in the comments below.