*This is a sponsored post. Opinions are my own.
I have to tell you all about a new app I just found out about! It is called ElfLive and when you use this app, you are able to talk with REAL Elves in real-time! They will talk with you, answer your questions, play games with you, entertain you and they will help you put together your holiday wish list! Totally cool!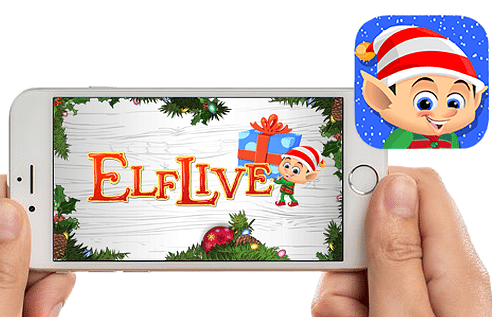 ElfLive, the first app in the world to connect people to Live streaming elves who make Christmas a lot more hilarious! This is certainly a holiday app experience the whole family will enjoy!
The elves are so cute and funny! This really makes the holiday approaching much more bearable too! Why? Because my kids (or me!) can actually create their wishlists with the help of these silly elves!
I love that this app comes with real, live elves to talk to, directly from the North Pole! The elves entertain you with holiday humor and Christmas carols! Plus, the elves also help you create:
Wishtagram – a wish list sent straight to Instagram and Santa, himself.

Elf Name Meme – Your name, only elf-ier! So fun!

Reindeer Meme – Your chance to discover which reindeer you're most like.

Digital Christmas Card – Your holiday greeting to the ones you love.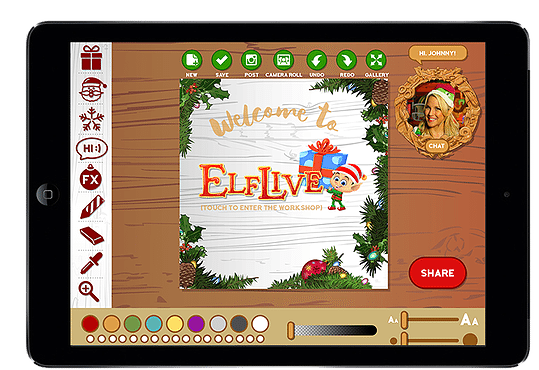 Now, instead of handwritten letters to Santa, you can save trees and go paperless this year! Send Santa your wishlist by using this silly and fun app!
If that was not enough, this app also has a Santa Tracker! This part of the app opens up on December 24th. This means that families can now follow Santa Claus every step of the way on his journey to delivering toys around the world! The Santa Tracker allows everyone to see where Santa is during every minute of his flight!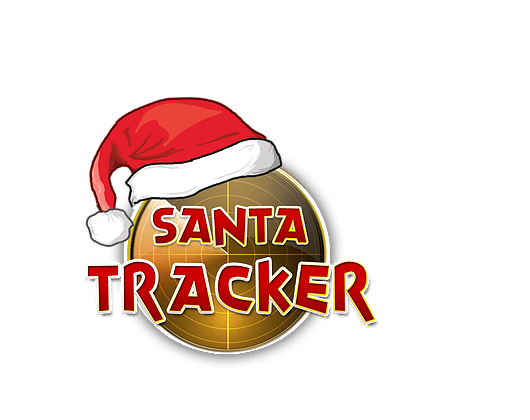 There is in-depth interviews from the flight crew, night vision Santa Cam, a sleigh monitor and detailed GPS coordinate! It will make you feel like you are right there with Santa in his sleigh! So cool!
There is just so much to do with this app! When you first get into the app, a live elf greets you! You can fill out your digital wishtagrams (which are sent instantly to Santa and all your friends on social media, if you want!). Using the virtual art studio is another cool feature on this app. You can create and share your own special elf name, silly holiday memes or personal "Elfie"!
You can chat with these fun and silly elves between 8 am and 8 pm Pacific Time from November 27th through December 24th! I can certainly see this becoming a new family tradition with my family!
Where Can I Download ElfLive?
ElfLive is offered on tablets, readers, and most smart-phones. ElfLive is sold wherever the best apps are made available and in this case it would be on Google Play or App Store! It costs $1.99 for the app.
Get Social!
Connect with ElfLive on Twitter, Facebook and Instagram!
Will You Be Downloading the ElfLive App This Year For Your Family?