Well, now I have seen/heard it all! Paintable rain boots for kids and adults? What a fun way for your kids (and you!) to encourage creativity with DIY paintable rain boots! So neat!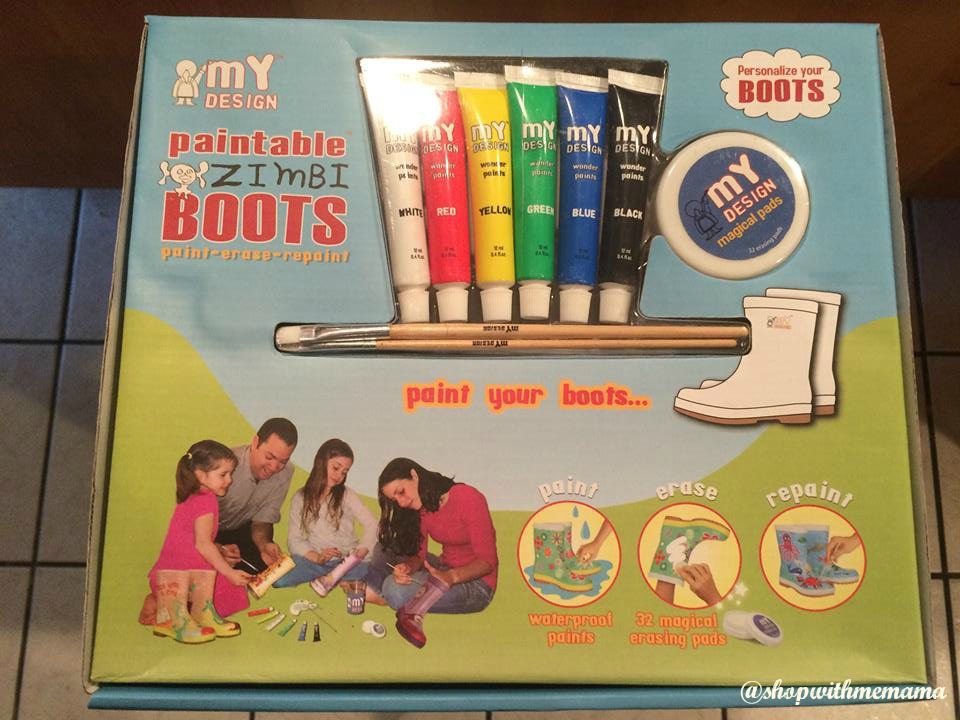 *This post includes my affiliate links
I was right too. When the mY DESIGN paintable rain boots showed up at my door, my kids were really excited. These are certainly something new that we have never tried out before so we were all curious to see how this would play out.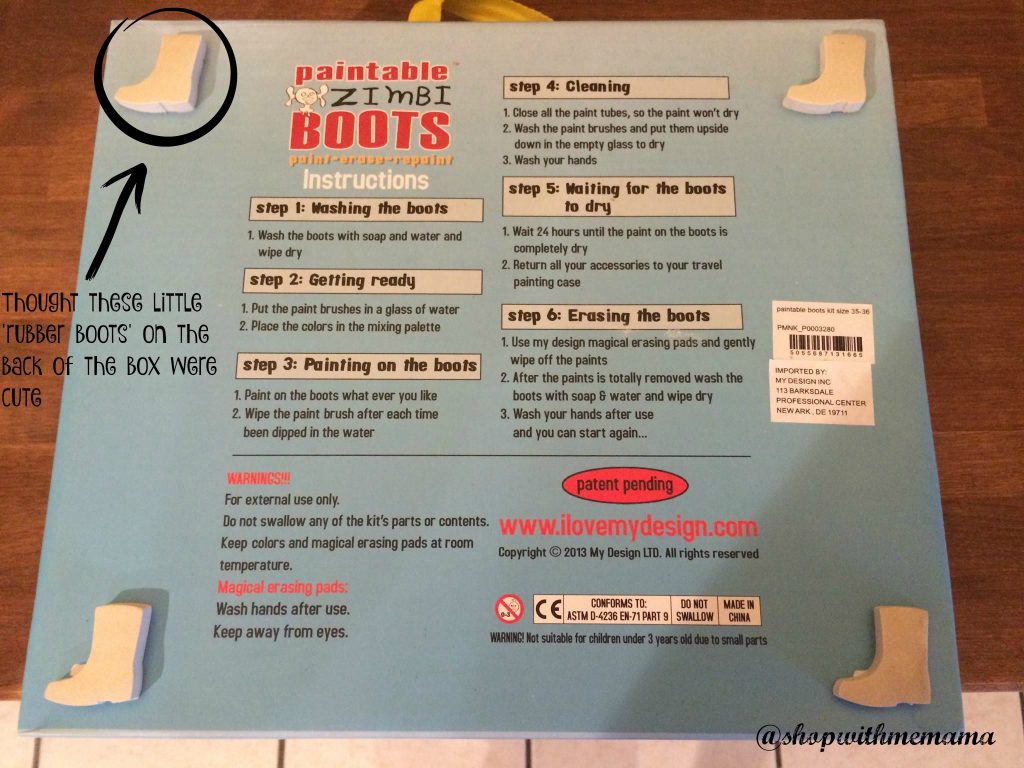 I had my kids sit at a makeshift table I created out of a cupboard door and got all the necessary things for my kids to ensure their painting of these rain boots went smoothly!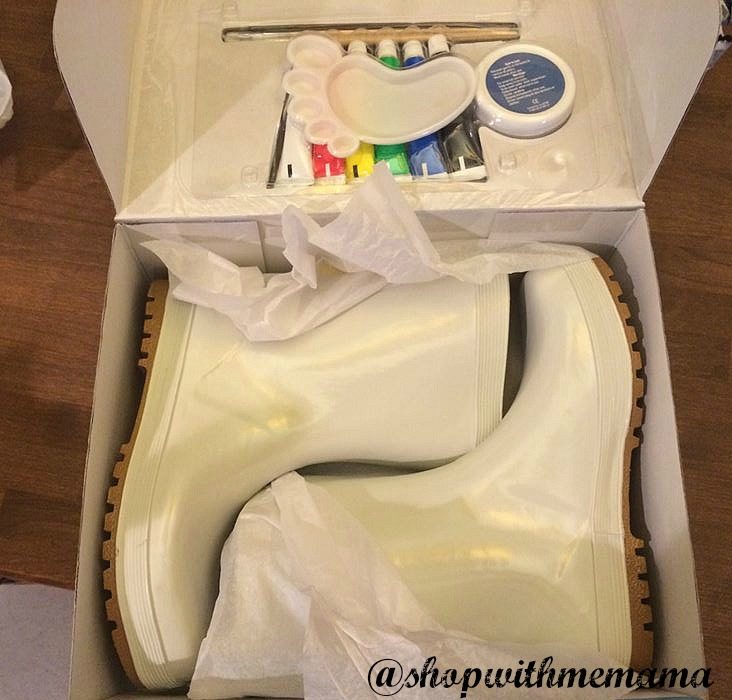 Got them a glass of clean water, wet rag, paint brushes (the kit comes with the paint, boot, and paintbrushes), and the paint. Soon my two youngest were painting up a STORM in the toy room!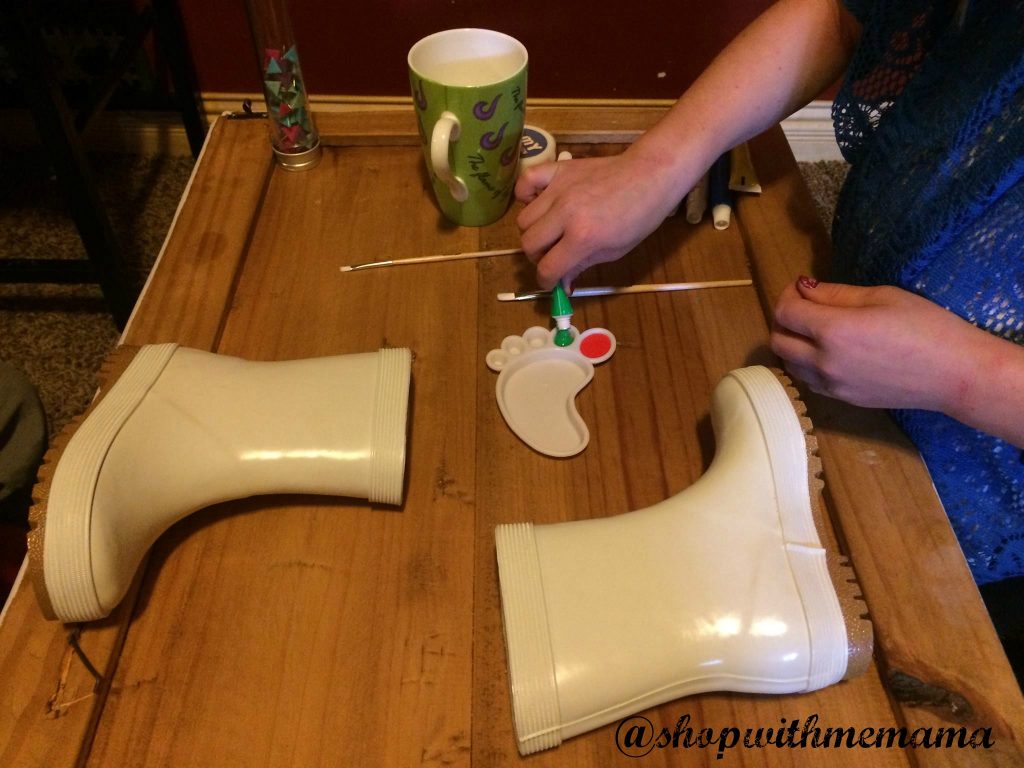 The paint dries quickly (but says to let dry for 24 hours to ensure the paint is completely dry) and stays on the boots. I was afraid the paint would just come off, but nope. It can get really messy, though! So be prepared for a paint mess that is hard to get off of little hands.
This kit comes with a pair of high-quality rubber boots, non-toxic, non-flammable, and water-resistant paints, two paintbrushes, and a little plastic container of magical pads that will wipe off the paint on the boots (kind of like nail polish remover pads).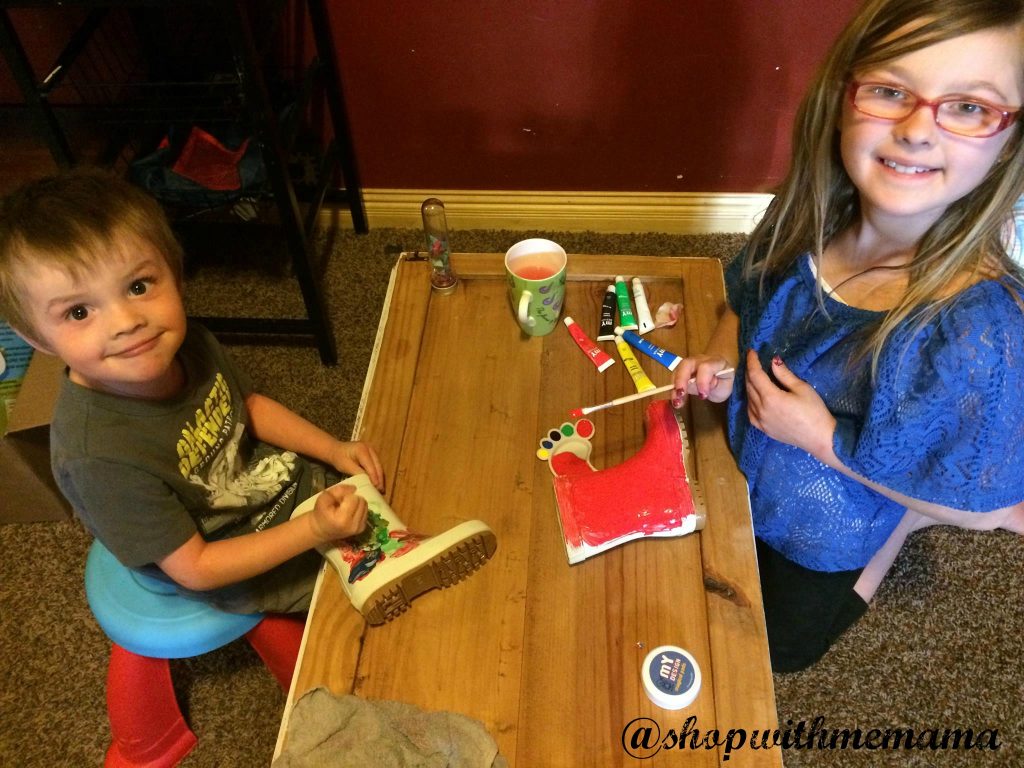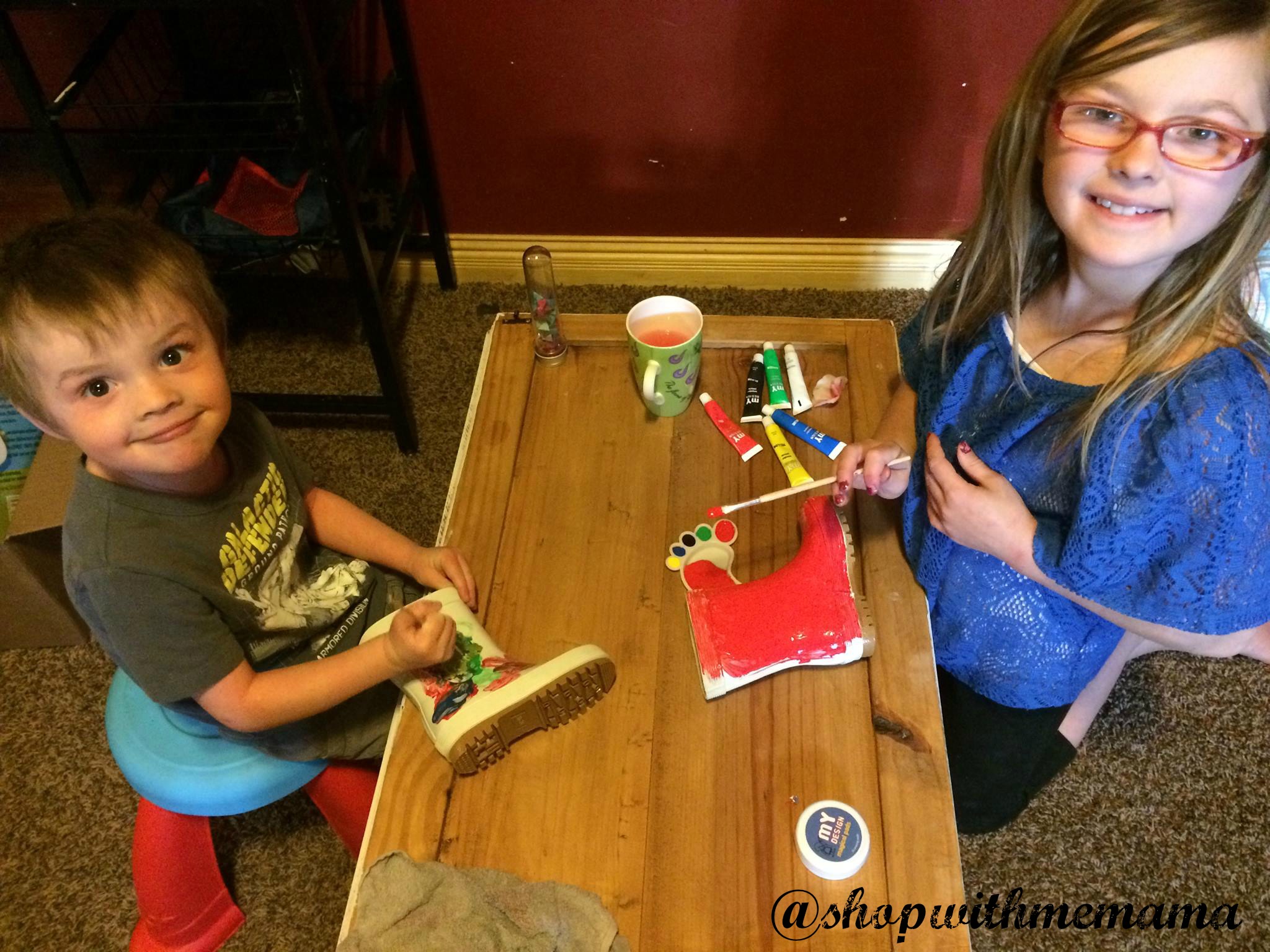 Let your kids create and paint away to create their very own, unique-looking boots! If your kids get bored of the colors then they can use the magical pads to remove the paint and start over again.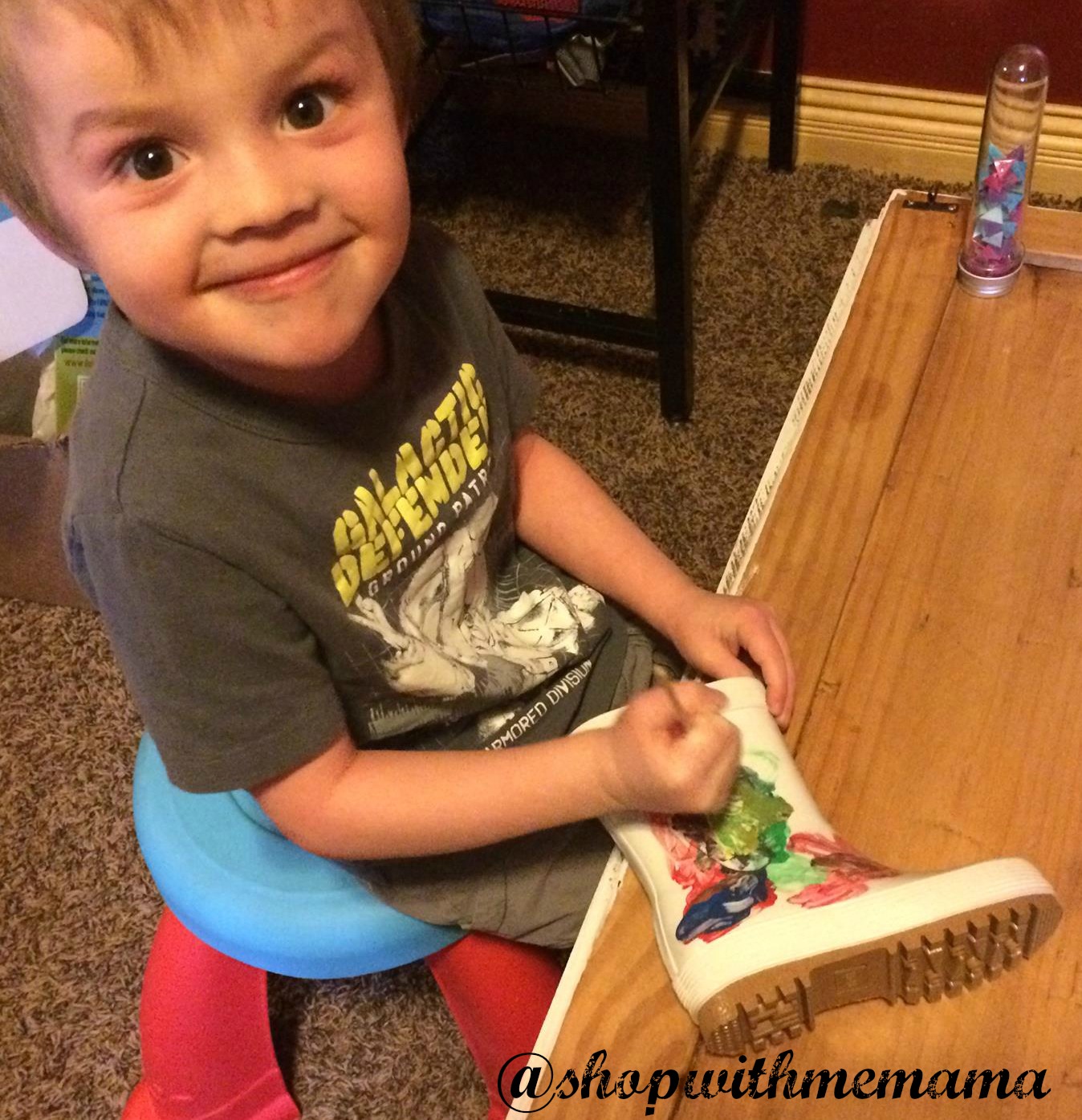 So far my toddler has worn these boots in the rain, mud puddles, and just outdoors. The paint hasn't come off! Very cool. These kits come in children's Paintable Boots up to size 9 (US), women's Paintable Boots sizes from 5-10 (US), and men's sizes.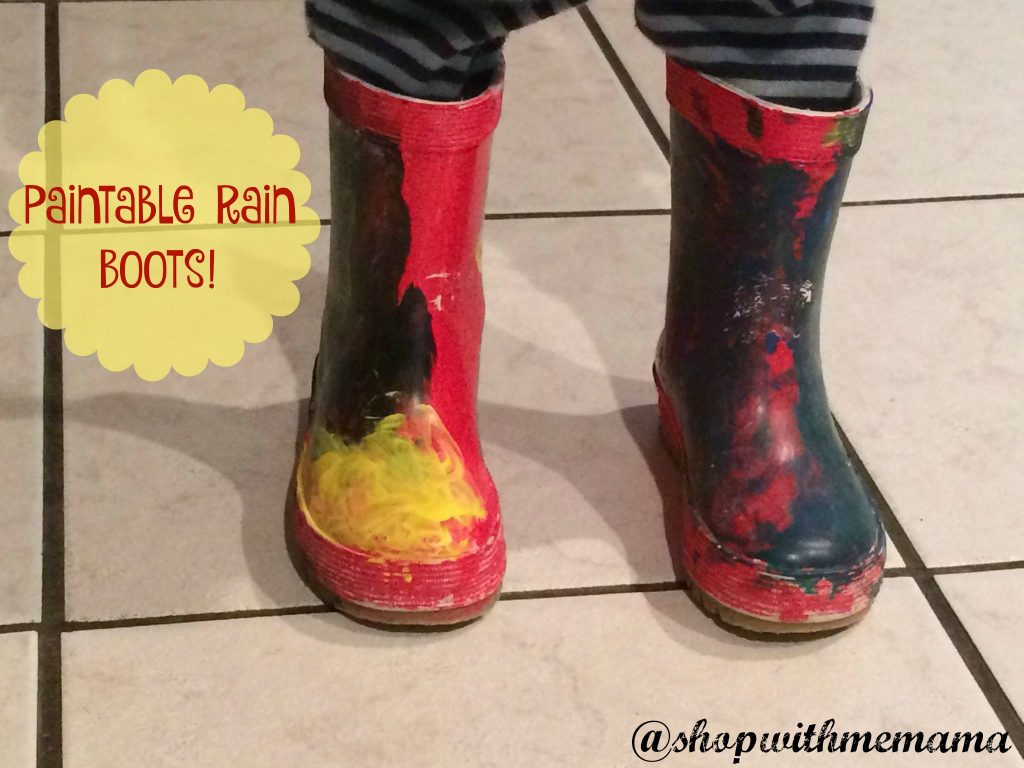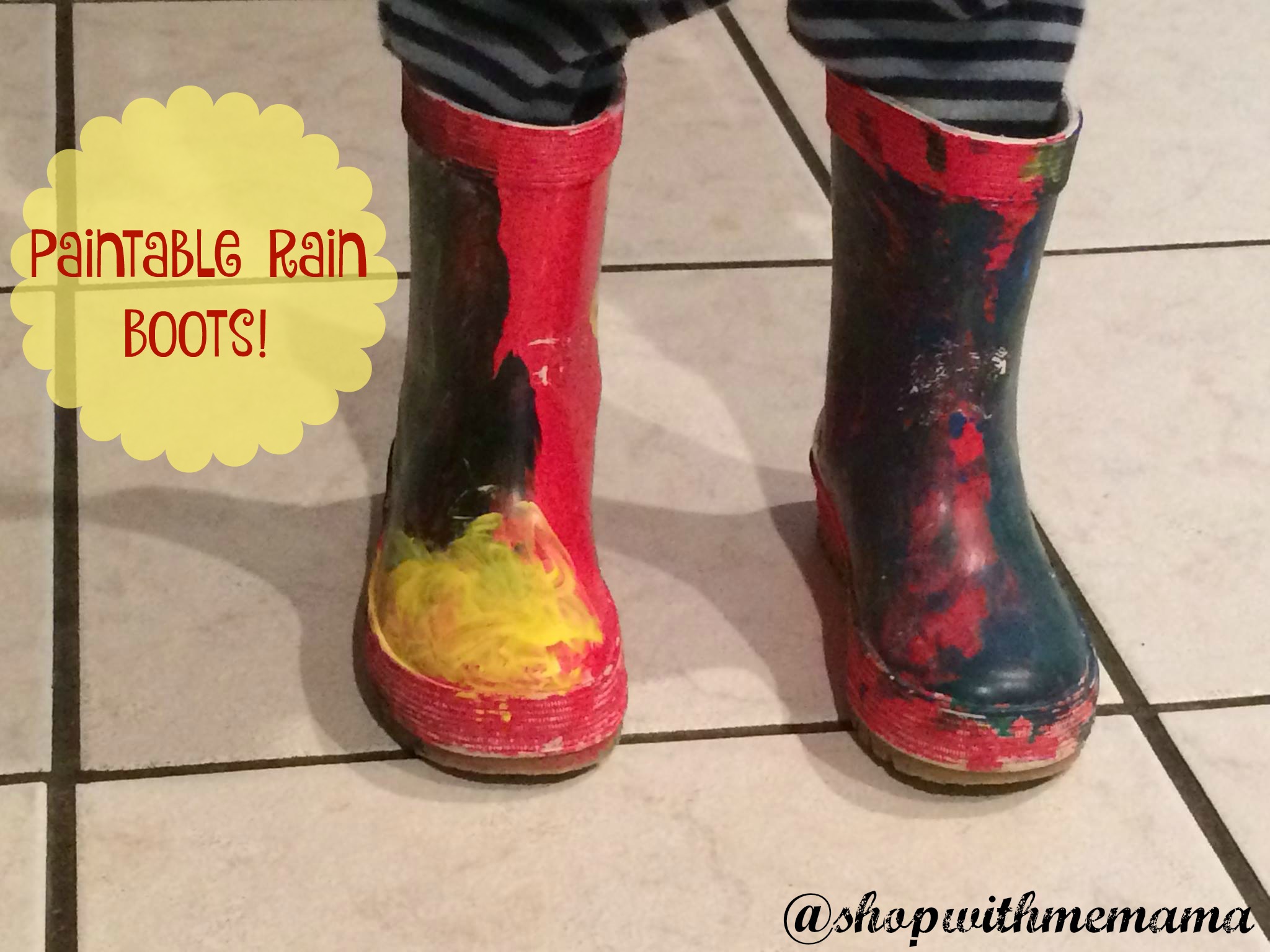 Coupon Code!
Use coupon code: B5Z7DONH at checkout for 25% off your order (on Amazon.com only)! Valid until September 30, 2016.
Buy
You can purchase the cool mY DESIGN DIY Paintable Rain Boots online at Amazon.com. They retail for $35.00. I think these would make a great Christmas gift!
What Do You Think Of These Paintable Rain Boots?