*Energizer Flameless Wax Candles. The product was received. post contains affiliate links.
Do you love candles, but hate the black smoke they give off? Or do you love candles, but fear your child might get a hold of that dangerous flame?
I absolutely love candles and the above things I mentioned, bother me. I have one candle that I had in my bathroom and the flame made my mirror and wall turn black! Ugh.
Then, one time when my kids were little, they got up on my kitchen counter where I had a candle burning and started their own little 'campfire' with my mail that was sitting next to it on the counter, sigh… That was SCARY to look up and see!!!!
Energizer Flameless Wax Candles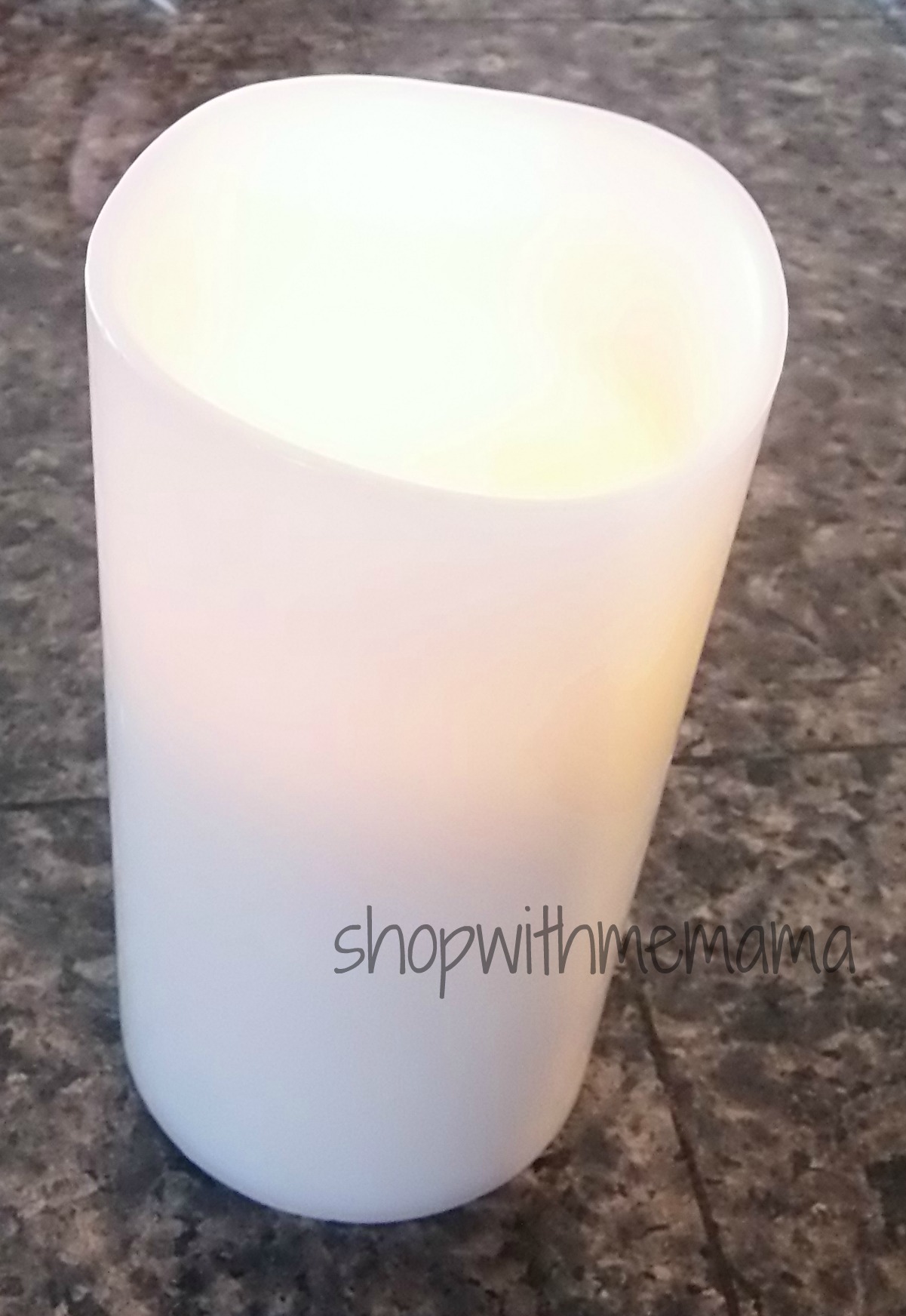 Since then, I have been searching for candles that are flameless and more safe for my walls and my kids! I heard about the Energizer Flameless Wax Candles and new I had found something amazing!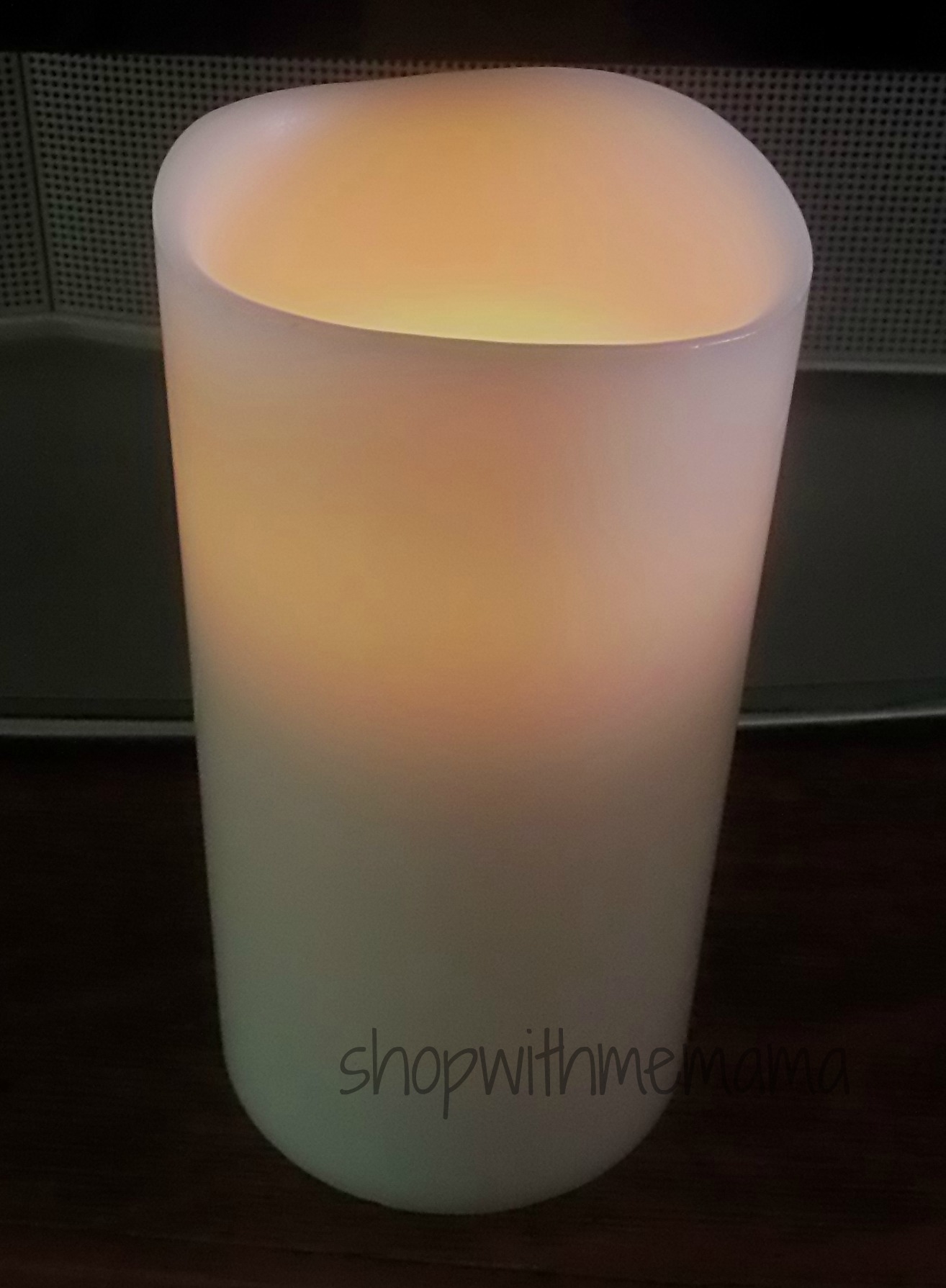 I received the vanilla scented (yep they are scented!!)  3×6 and a 3×4 ivory pillar, along with the batteries to power them! When these arrived I was soooooo excited to give them a try!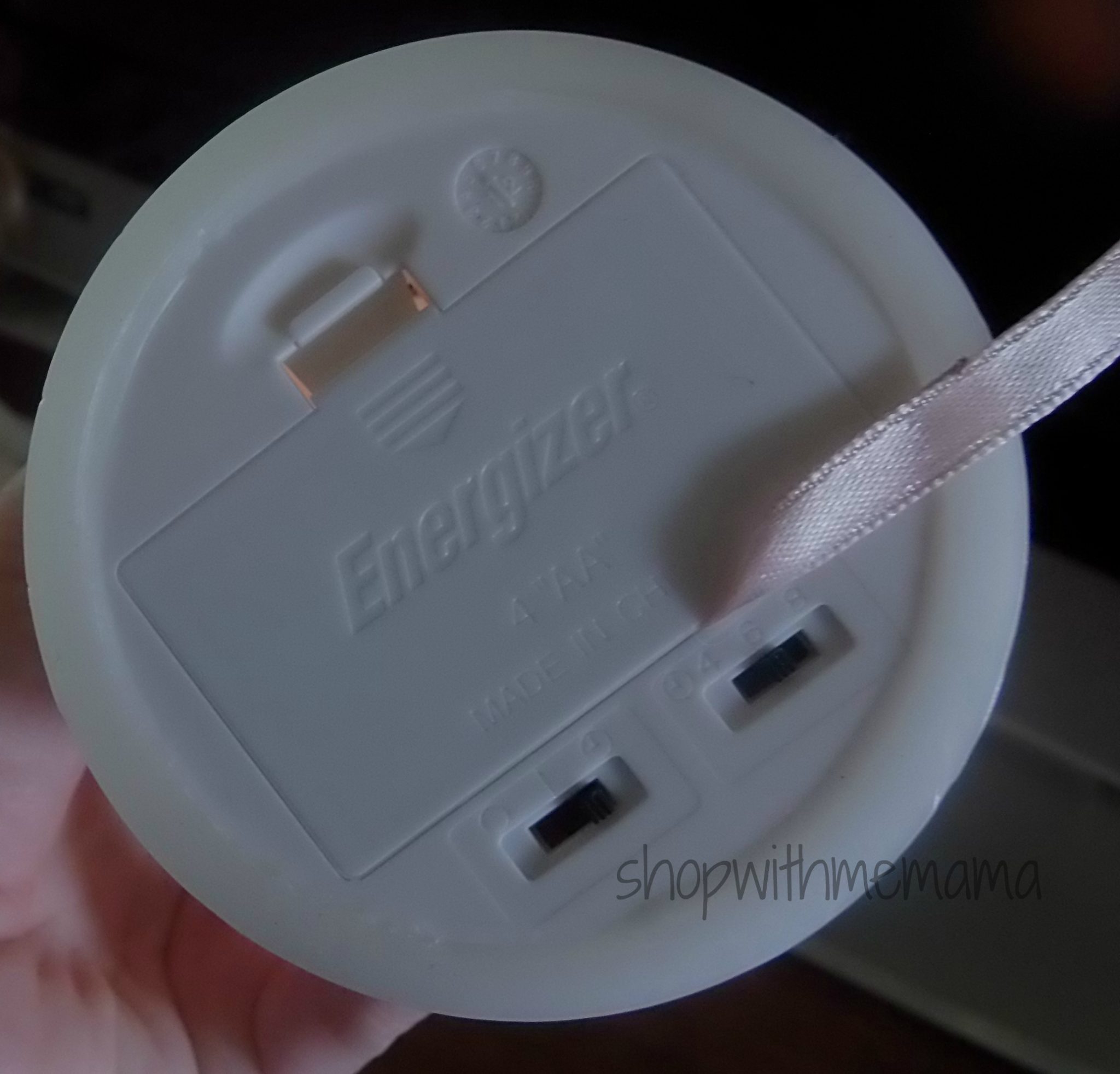 They do EACH take 3 AA batteries (which keeps your candles running for 150 hours) , so that is the only downfall (but mine came with the batteries, so I was good to go :)). But let me tell you all, these candles are AMAZING.
I am absolutely thrilled to have them in my home. I have the larger pillar candle in my room. With a newborn baby (okay, so he is going on 5 months, but still...) I HAVE to be able to see in my room at night.
I have to be able to check on my baby boy to make sure he is good. So, having this candle glowing in my room ALL night long is a must now for me.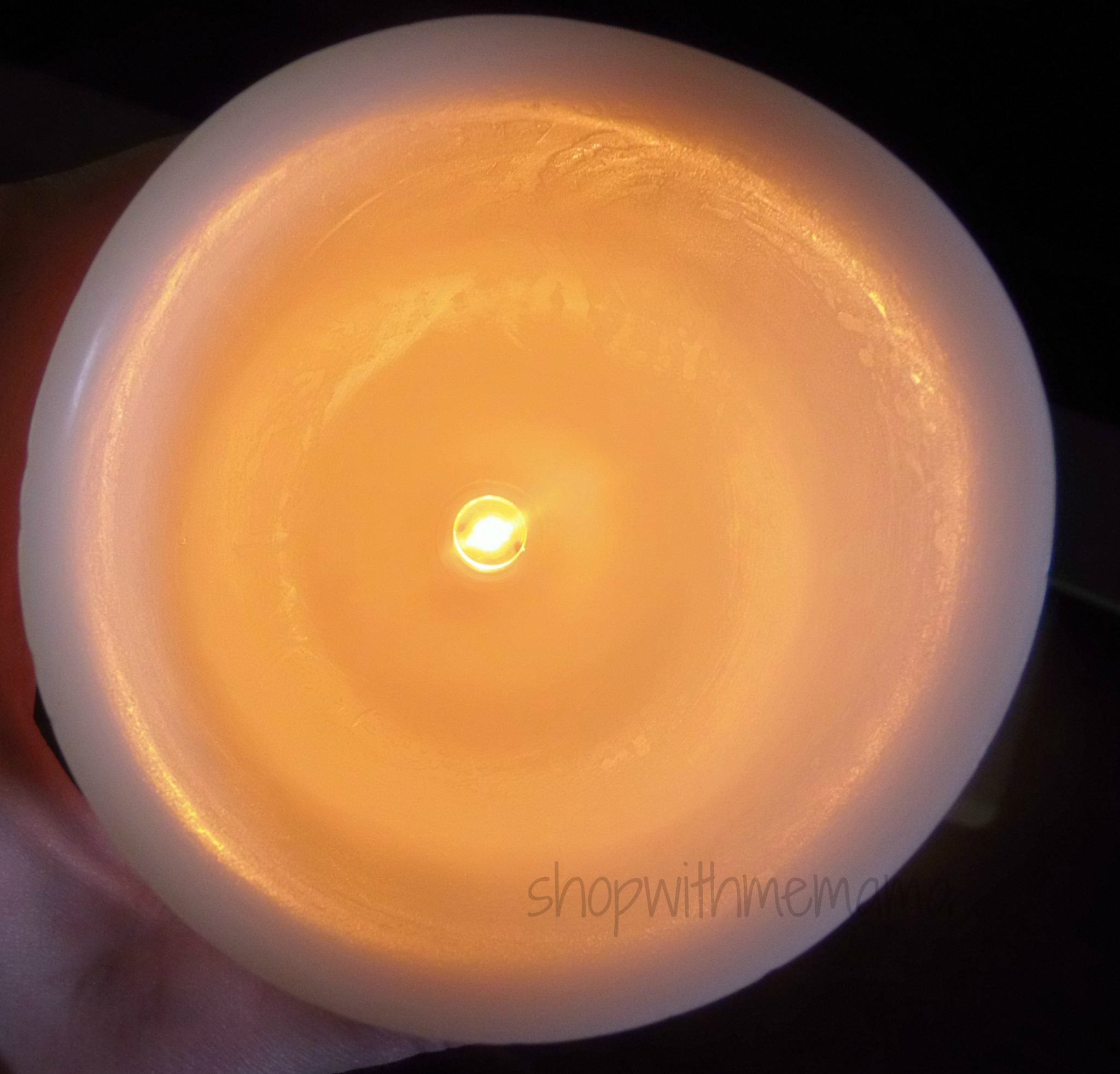 It gives off a flickering light, just like a regular flame candle. It is WAX (yep!!) and it is scented vanilla (though I don't notice the smell in my room, just when I put my nose to the actual candle). It also has a timer on the bottom of the candle which I use ALL the time.
All I did was set it and I don't have to do ANYTHING else with it. It turns on all by itself when it gets dark out and when the sun comes up, this beautiful candle turns off! I LOVE this candle, just love it. I am asking for more for Mother's day 🙂 I NEED more. Handmade gifts are wonderful, but these candles are too 😉
The other candle I received, I gave my mother-in-law and now I wish I did NOT. I want it back, LOL. Blah. Anyways, these are truly great flameless wax candles and I am so happy with them.
Enjoy the ambiance of a real candle without the worry of a real flame. They are safe to use around children and pets and leave no soot or mess. Safe and beautiful light for anybody, anytime, anywhere.
 These flameless wax candles come in different scents, colors, and sizes! You will have to check them out to see for yourself! They are perfect for decorating and home, dinner table or giving as a gift to that special someone! Just don't forget those Energizer Batteries!!!!
Features and Functions
Colors: Beeswax, Celery Green, Ivory, Red, Teal Blue, White
Scents: Biscotti, Sweet Basil, Vanilla, Ginger Apple, Eucalyptus Mint, Fresh Linen
Available sizes: 3×3, 3×4, 3×6 – Vanilla and Ginger Apple are also available as multipacks and combo packs
Powered by 3 AAA Alkaline batteries (not included) that will keep your candles running for 150 hours and are easily replaced.
4-hour timer automatically turns on at the same time every day
High-quality paraffin wax surrounds an LED that never needs replacing
Has a unique 4-hour flicker pattern to mimic the flame of a traditional candle
Buy
You can purchase the Energizer Flameless Wax Candle online
at Amazon.com!
What do you think of the Energizer Flameless Wax Candles? Do you own any?