CONTEST OVER! CONGRATS TO
Sue Herren Ellison #153!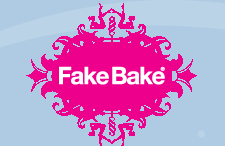 I really think I am the ONLY person in the whole wide world, who puts self-tanning lotion on, every other day, just to be tan for when I deliver my baby… Right?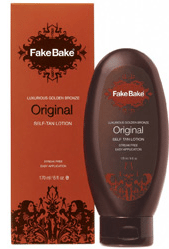 I also shave my legs EVERY night to ensure I am super soft (and tan!) for that labor day coming up… am I weird? I just want to look and feel good about myself. Heck, I will be all out there anyways, might as well feel good about the way I am presented…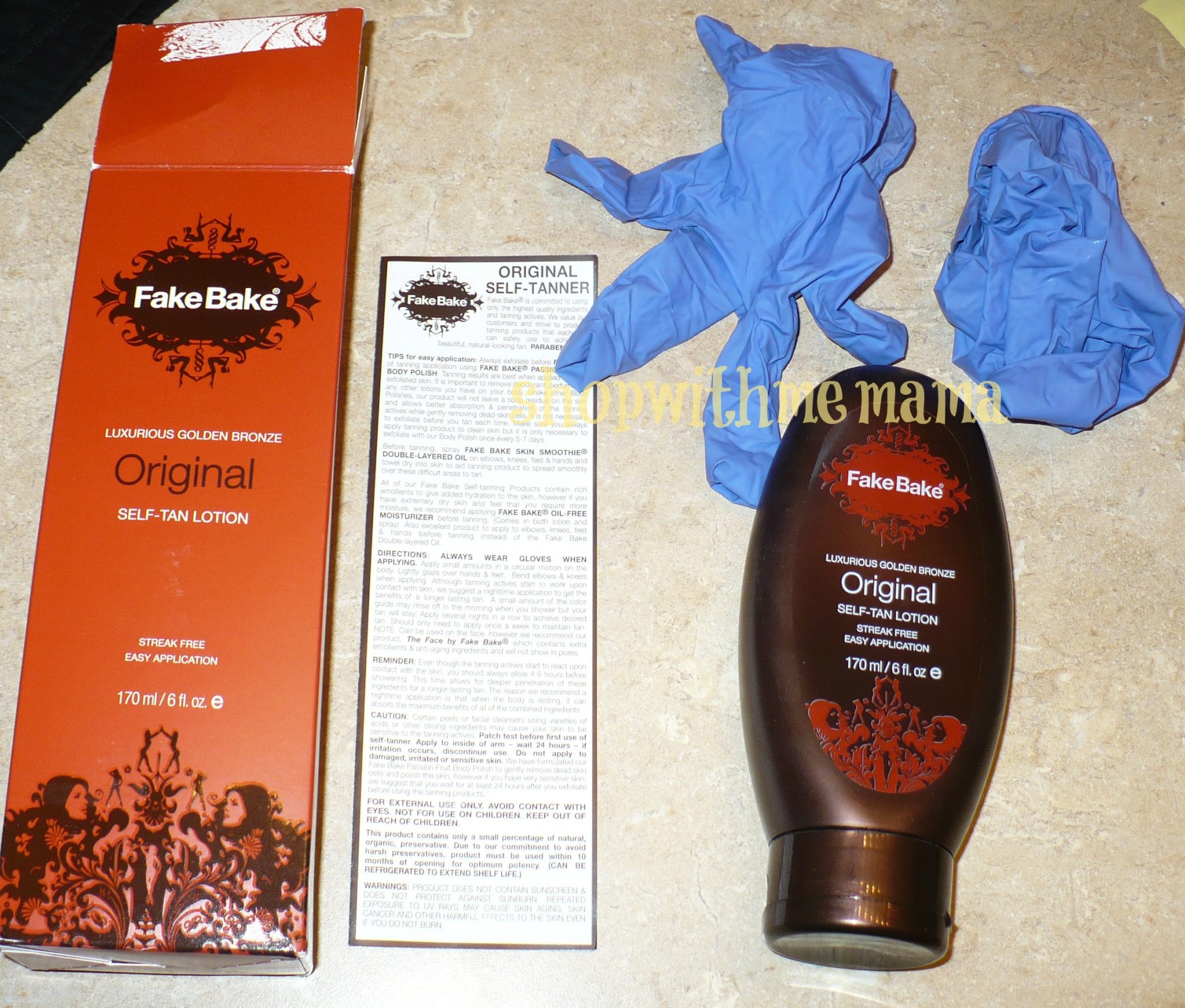 So, when I was invited to review something from  one of my favorite sunless tanning places, Fake Bake, I was very happy 🙂 Could not have come at a better time for me 🙂
I decided on the Fake Bake Original Self-Tanning Lotion to try out. It arrived quickly and soon I was on my way to being really nice and bronzed colored 🙂 I love Fake Bake, not only for the gorgeous and real color it gives you, but that it comes complete with some gloves, which are a MUST for using and putting on sunless tanners. No dark palms or orange hands here!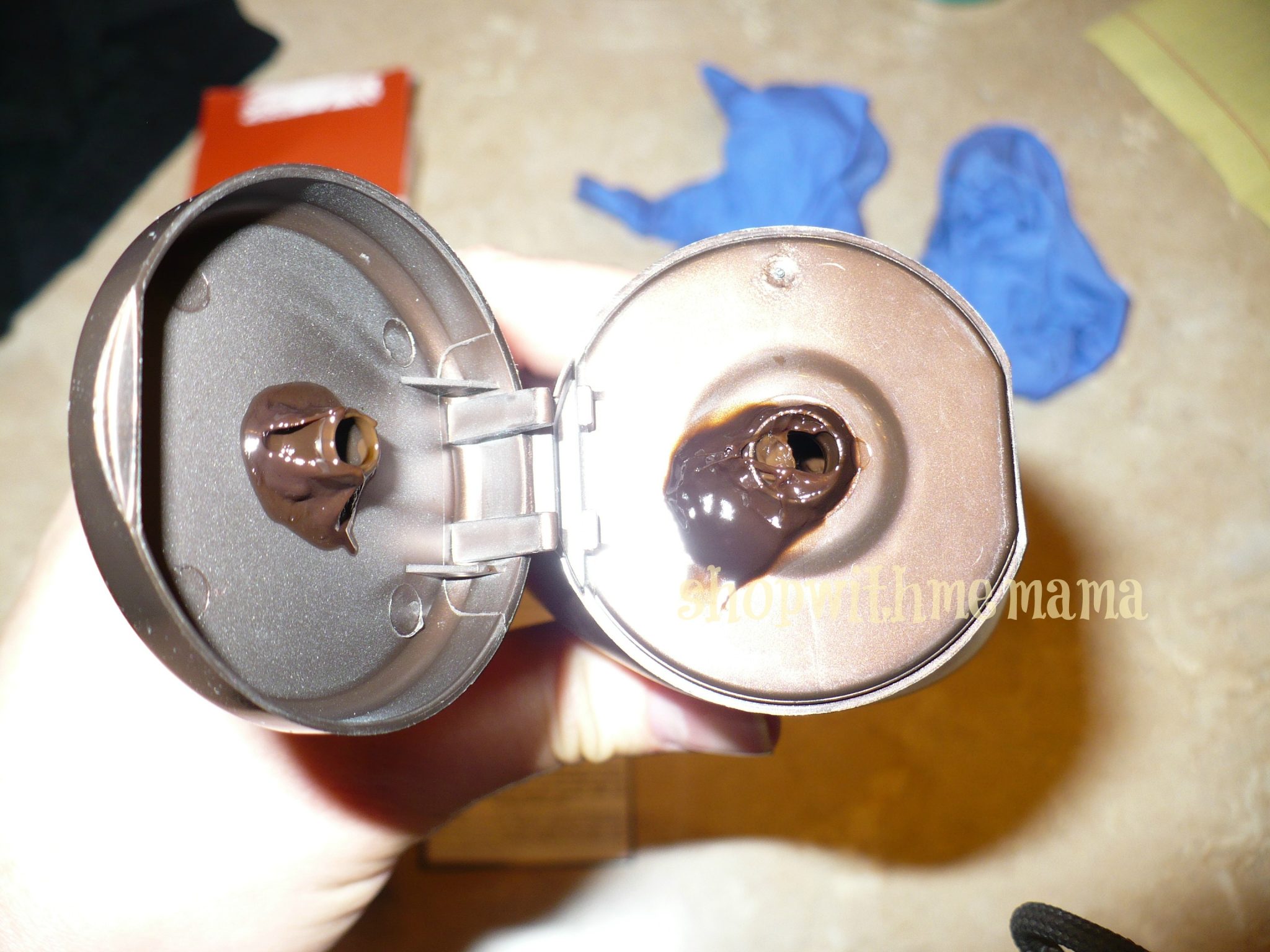 I tried this out two days ago, after my bath. You really need to exfoliate BEFORE you put any sunless tanners on, to ensure a very smooth surface for the sunless tanner to go onto. This way, rough elbows, knees and feet will not have any darker spots. I pay special attention to those parts, when exfoliating. And, when I do put on the Fake Bake self-tanner, I do put on a tiny bit of regular lotion on those spots too, with the self-tanner to ensure that I will not get any dark spots. It really helps smooth in the sunless tanner better, in my opinion.
I start with my feet and work my way up to my waist. Then I start on my neck, arms and hands. Now, when I get to my hands, I use a tiny amount of regular lotion too, and of course take off one of my gloves to get that one hand. When I am done with that one hand, I carefully put the glove back on so I can do the other hand, the same way. Yes, it is time-consuming, I will not lie. It is NOT a  fast thing and you would not want to do it quickly or you will be sorry. It usually takes me about 15 minutes to do my legs, chest and arms. I then wait about 5 minutes and then dress.
This self-tanning lotion shows you where it goes. It is like a guide. You know if you put too much in one place and it is pretty helpful to me. You also should blend in quickly to ensure a smooth, effortless tan on your skin. You can use a tiny amount to start and maybe build it up after you see the first initial results. Use your own judgement. It smells like self-tanner and when it develops, it is not my favorite scent in the world. So, in the morning I will rinse it off with soap and water and put on some body spray and lotion. Some of the  self-tanner will come off and that is normal. That is just the 'guide' coming off. Underneath is more subtle and tannish looking. I like this because then you can reapply that night or wait a day or two. Mine seemed to fade after a day or so.
Anyways, I really like Fake Bake and this self-tanning lotion did not let me down. It is great to put on for a night on the town or to just be nice and tan when you deliver your third child.. 🙂 That would be me!
Great Stocking Stuffers!
Any Fake Bake items would make great stocking stuffers for your girlfriend, boyfriend or whomever!
Buy
You can purchase Fake Bake Self-Tanning lotion online at http://fakebake.com
Win!
One person will be just as tan as I will be on my baby's birthday! One person will receive the Fake Bake Original Self-Tanning Lotion!
How?
Easy! Just use the Rafflecopter form below!
Disclosure:
I was sent product to check out. All opinions are mine.