Of course, I am going to say that when the new year is here, I want to start being more healthy. Blah, blah, blah, right? So many people say this, I say this, and more often than not, come February I am back to my old ways! Hopefully, this new year, I will stick with my goal of becoming more healthy! When I received the Fossil Gen 4 Venture HR Smartwatch from Best Buy, I knew this would be the year to get healthy and fit again!
*I have been compensated in the form of a Best Buy Gift Card and/or received the product.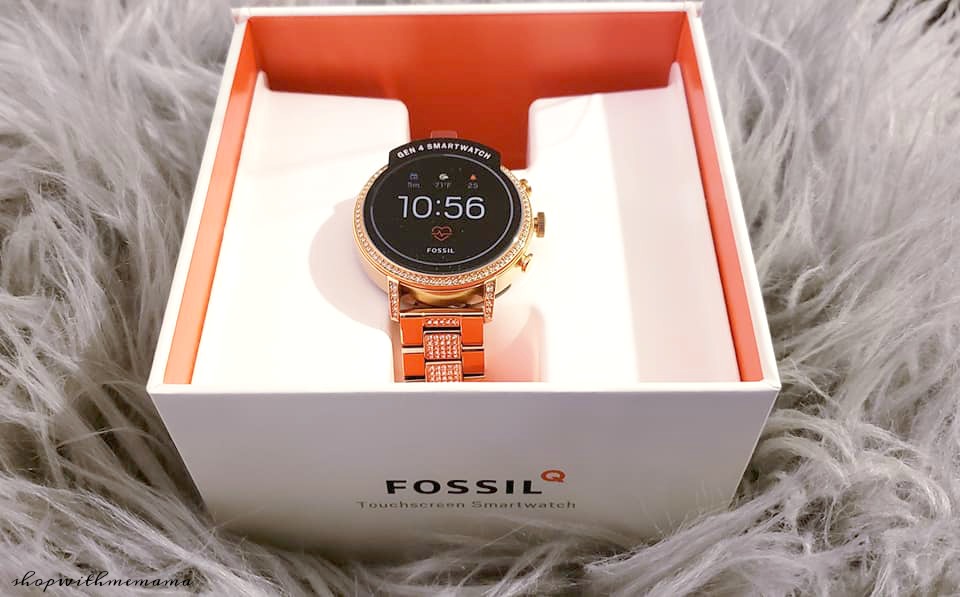 With the help of the Fossil – Gen 4 Venture HR Smartwatch 40mm Stainless Steel – in Rose Gold from Best Buy, I can get healthy again and get some business done, on-the-go! Nothing like multi-tasking! You can check out more reviews on Fossil and other top smartwatches of today at Spot The Watch. They provide everything you need to know about choosing the perfect watch that suits your style and needs.
Fossil – Gen 4 Venture HR Smartwatch
My first reaction when receiving the Fossil – Gen 4 Venture HR Smartwatch 40mm Stainless Steel – Rose Gold was that it was GORGEOUS and heavy! Definitely quality made!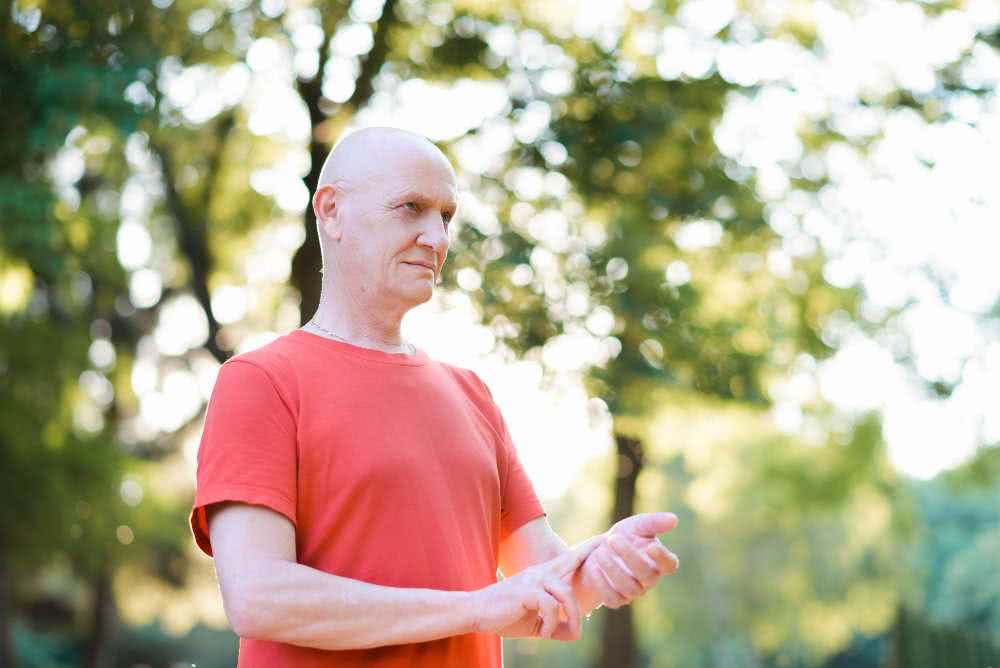 I love how it is sparkly and shiny and just so pretty looking on my wrist! Oh, I knew I would quickly become BFFs with this smartwatch! And, I was right! This is definitely a watch of all watches, I like to call these kinds of watches, superwatches only because they cover pretty much everything!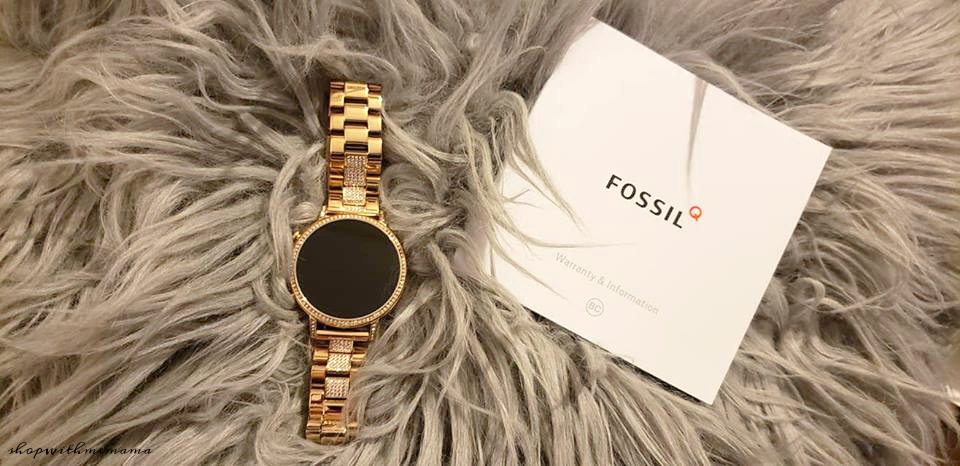 Right out of the box, I followed the easy-to-follow instructions on how to set this smartwatch up and healthy it to your iOS or Android device. I did this quite quickly too! I did this while I was charging it. It seems to come charged, so this was not an issue for me.
However, here are the correct steps to charging and pairing your smartwatch to your device:
Charge and power on: Connect your smartwatch to the charger it comes with. Just sort of lay the bottom part of the smartwatch onto the round charger and it charges so nicely.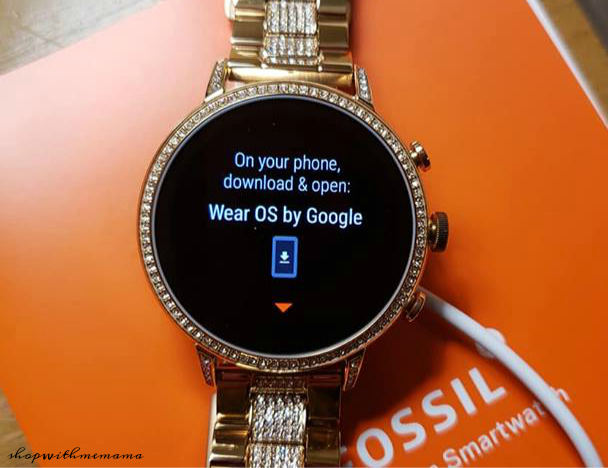 Once your Fossil – Gen 4 Venture HR Smartwatch is fully charged, you then download the app and pair the two devices! I thought this would be time-consuming, but it absolutely was not and literally took me around 10 minutes to do.
So, download the latest version of the Wear OS By Google App onto your phone (you can find that app in the Google Play Store). Open the app and enable Bluetooth.
Then you simply follow the prompts to pair your smartwatch to your phone. Once your smartwatch is paired to your device, your smartwatch screen will walk you through the rest of the setup! SOOOOO easy!
This Watch Comes Large!
Yes, this watch comes large, meaning the rose gold band needs to be adjusted to fit your wrist. After I set up and paired my smartwatch to my phone, I took care of this issue.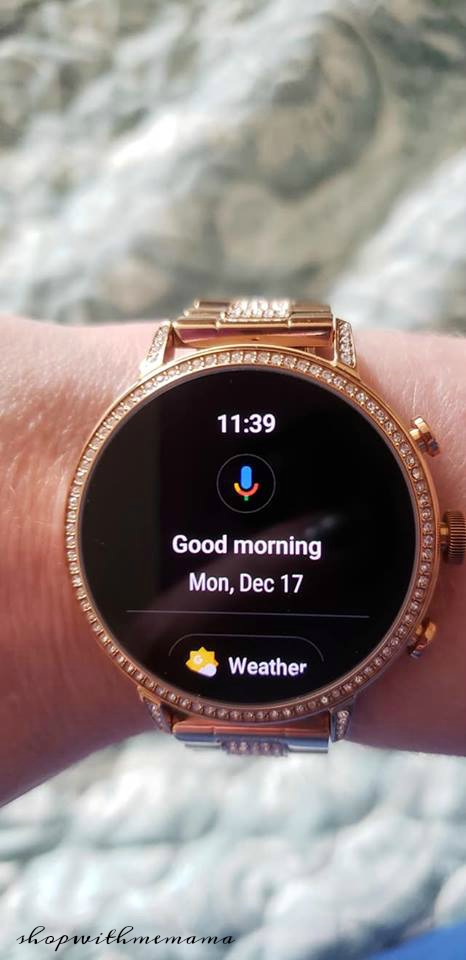 This is probably the part that took me the longest. I had my hubby do this part because he is good at doing things like this.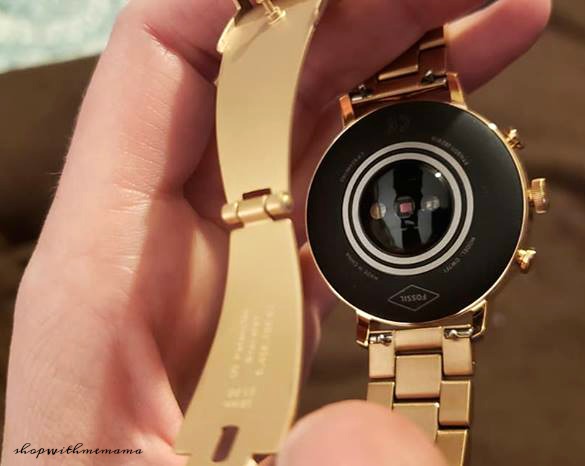 You will need the following items:
*Needle nosed pliers
*Paper clip
*Soft Rag to protect the watch face
Put the smartwatch sideways and use the opened-up paper clip to poke the little 'poles' out from the watch band. You use the healthy pliers to push the paper clip into the little hole and maybe use a little bit of force (use your common sense on this one) and the little 'pole connector' should fall out.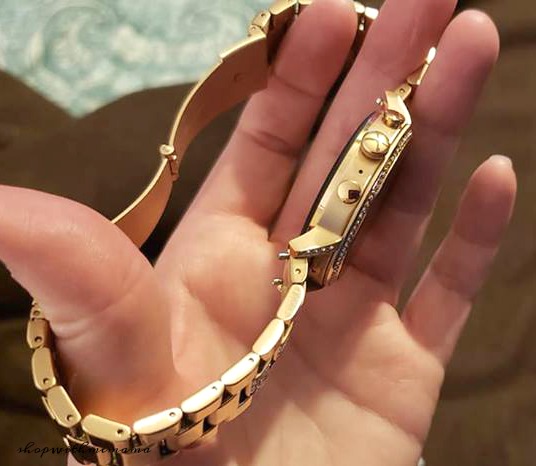 Next, take the piece or pieces off that you don't need and connect the watch band again, but putting the little 'poles' back into the holes (not the paper clips, you are done with that part). Kind of use the needle-nosed pliers to shimmy the 'pole' back into the hole.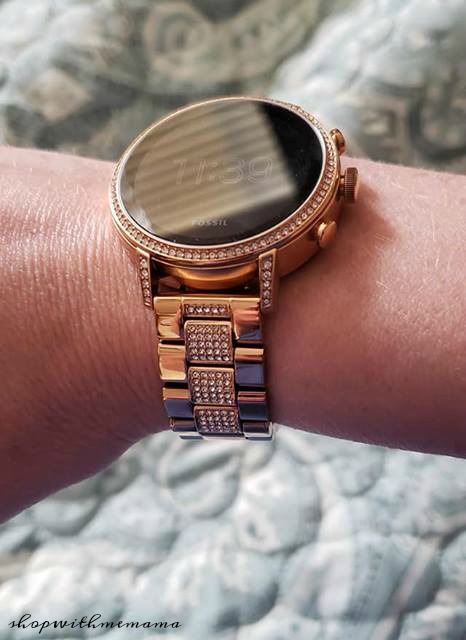 That is how I adjusted mine. Of course, there are other ways to do it I am sure. And, you can always take it to a jeweler and have them do it for you. Not sure about the cost for that though. After my smartwatch band is adjusted and fist my wrist, I was ready to rock this nice-looking smartwatch and put it to the test! Yay!
Features of the Fossil – Gen 4 Venture HR Smartwatch
This Fossil Smartwatch has a lot of fun features! I am STILL learning about them every day, but here is what I have discovered so far!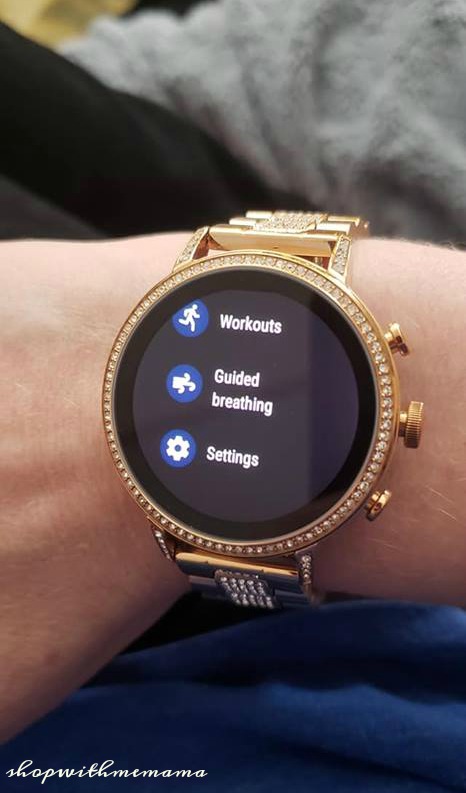 *You can Record information about exercise sessions
*It monitors your heart rate and location
*This Fossil women's smartwatch communicates with both iPhone and Android smartphones for easy data collection
No wasting your time! You can make every minute count with smart help and health coaching, from the convenience of this smartwatch! You can receive proactive help from Google Assistant which helps you keep ahead of your day. You get personalized help from Google Assistant, even before you ask! Some might say 'spooky' but I say 'cool'!!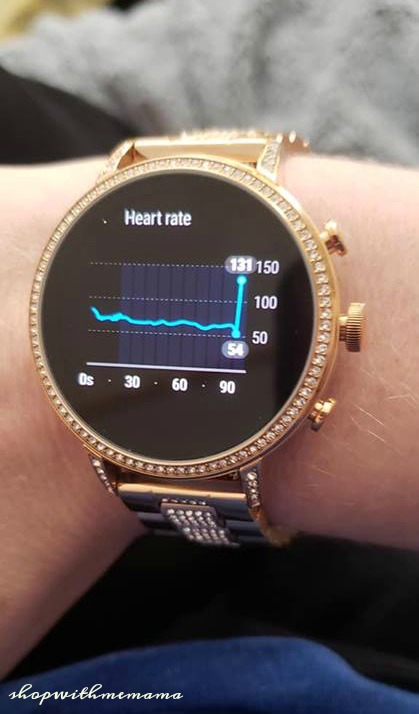 Plus, you can get Smarter Health Coaching from Google Fit: which helps to Motivate you towards a healthier life with coaching and activity tracking based on guidelines from the American Heart Association & World Health Organization!
Because of me using this gorgeous Fossil smartwatch, my goals for getting fit for the new year are actually achievable. My thing is, actually finding time to work out. However, having a smartwatch helping me along the way is definitely going to boost my 'want' in getting fit. Does that make sense?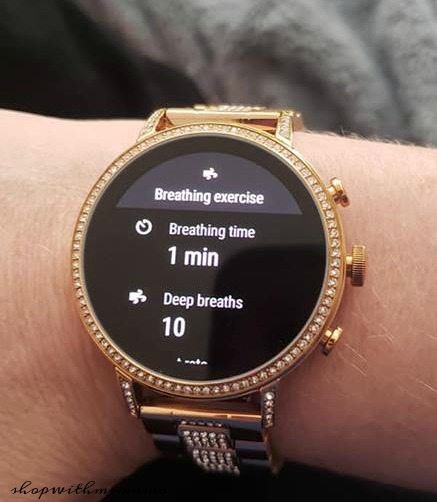 See, Google Fit makes it much easier for me to get healthy and stay healthy. The Google Fit App has two new activity trackers, the heart points, and move minutes. These were designed in collaboration with the American Heart Association and the World Health Organization.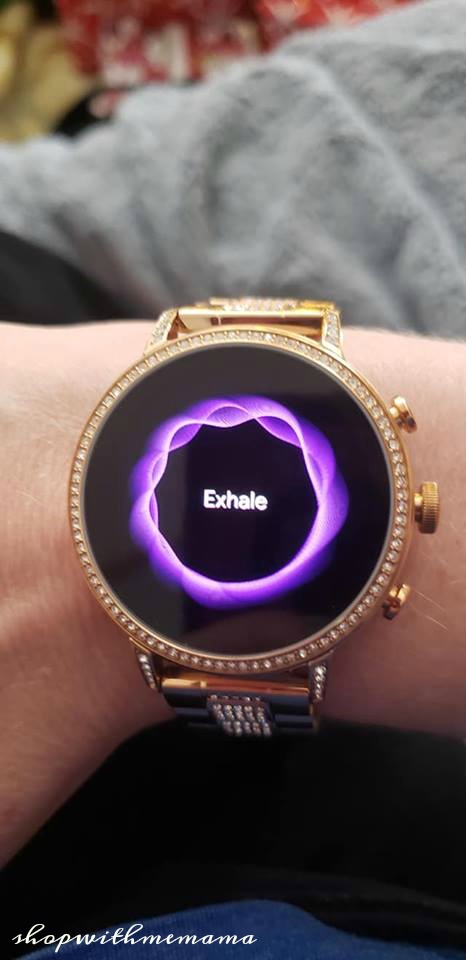 These evidence-based metrics measure your activity intensity, and paired with smarter health coaching, makes your fitness goals more achievable because it helps you to stay active throughout your day, every day! This Fossil Smartwatch Tracks distance, calories burned, activity, sleep activity, heart rate, steps are taken and floors climbed! Whoosh!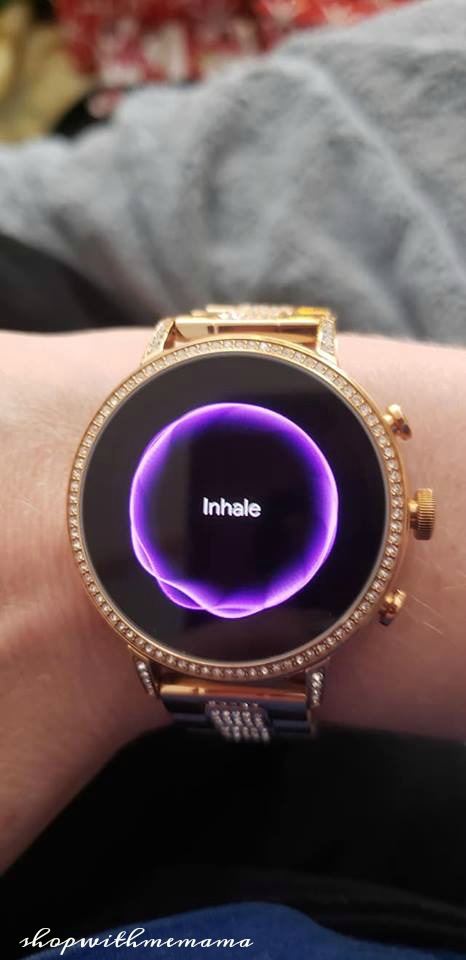 Swim Proof!
Not only is this Fossil Smartwatch amazing at helping you keep active and achieve your fitness goals, but it also is swim-proof! Yep! Your Fossil smartwatch is protected against submersion in up to 164′ of water!
Listen To Your Favorite Music!
Heck yes, you can also listen to your favorite music and you are able to play stored music as you work out or go on your runs!
Stay On Schedule
You can easily stay on schedule with the Fossil – Gen 4 Venture HR Smartwatch. You can keep updated on day-to-day happenings by using your Calendar, SMS, email, and social apps notifications, all on your smartwatch. The notifications you get are Quiet alerts with vibrations.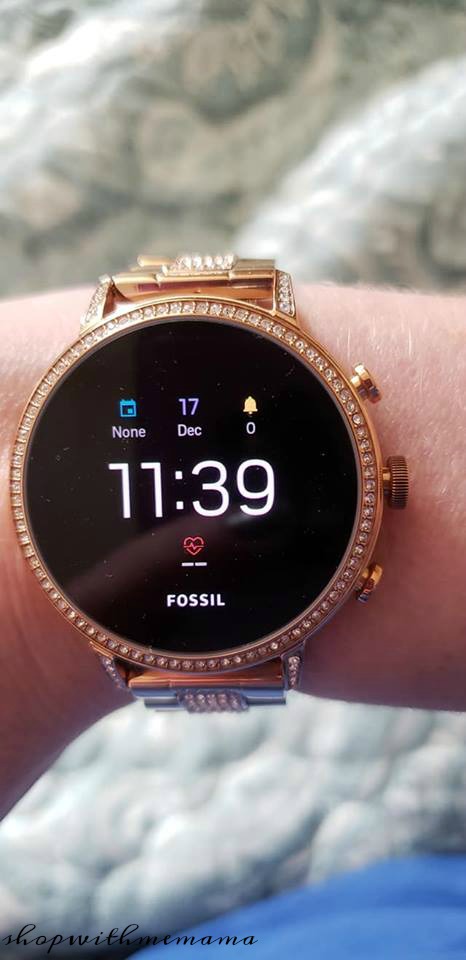 You can maximize your time and get more done because of the glanceable, easy-to-manage notifications. You can use smart replies to respond quickly on the go. Hands-free? Heck yes!
Plus, you can gain quick access to Google Pay so you can pay with a wave at almost anyplace that accepts credit cards. I have not used this function yet, but plan to of course!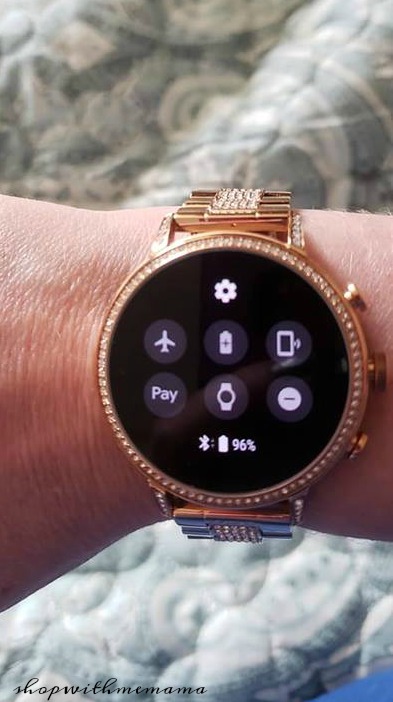 Can I change The Watch Face?
Yes indeed! It is easy to do! They have quite a few watch faces to choose from. Customize your dial and have a new watch face, daily! Just go to your settings on your smartwatch!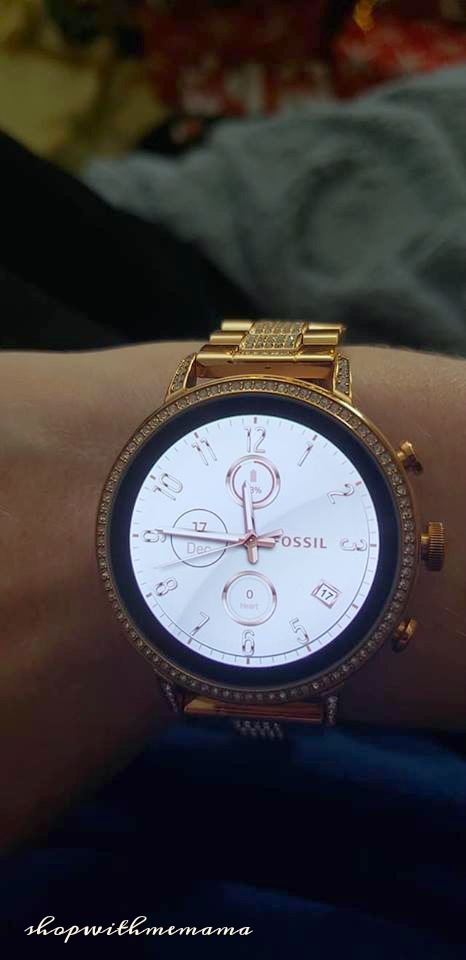 Compatability?
The Fossil – Gen 4 Venture HR Smartwatch is compatible with Android phones and iPhone®
Wear OS by Google works with phones running Android 4.4 or later (excluding Go edition) or iOS 9.3 or later operating systems.
Battery Life
This is the ONLY part of this smartwatch that I wish was a bit different. Battery life. If you use it all day long, you will have to charge it at night when you are sleeping. This is fine for me, however, if you want to monitor your sleep, this would be a bit difficult to do because you are charging it at night.
When your Fossil Smartwatch needs to be charged, just lay it on top of the charger and go about your day (or night!).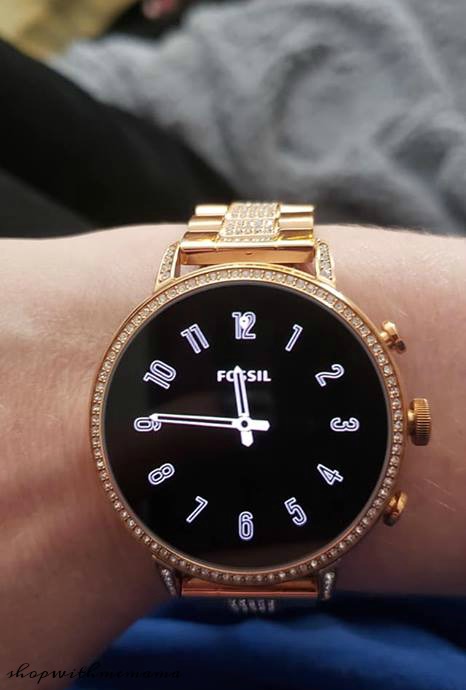 So Beautiful and Versatile!
This smartwatch is absolutely stunning! I love how easy it is to use and I love that I can wear it to the gym or out on a date with my hubby. It is so pretty that I hate to take it off!
Product Recap
*Record information about exercise sessions with this Fossil women's smartwatch.
*It monitors heart rate and location, and the rose gold band blends with exercise wear at the gym or office clothing when you go to work.
*This Fossil women's smartwatch communicates with both iPhone and Android smartphones for easy data collection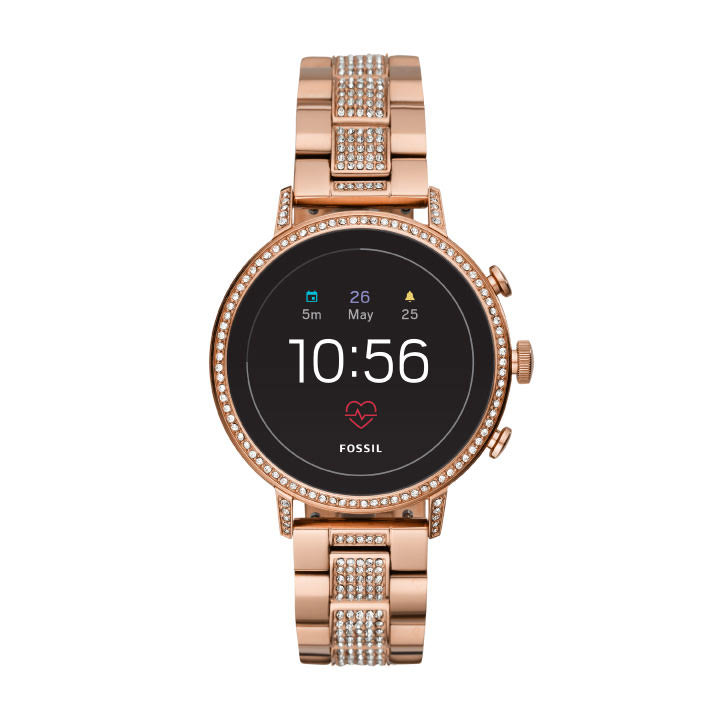 Buy
If you want more information about the Fossil – Gen 4 Venture HR Smartwatch or want to purchase one, please visit BestBuy.com. This smartwatch retails for $275.00.
Pin It!