I will not lie, Gemmy has some super cool products! Last year I had the opportunity to review the My Pet Firefly, and boy was that a hit with my kids and their friends!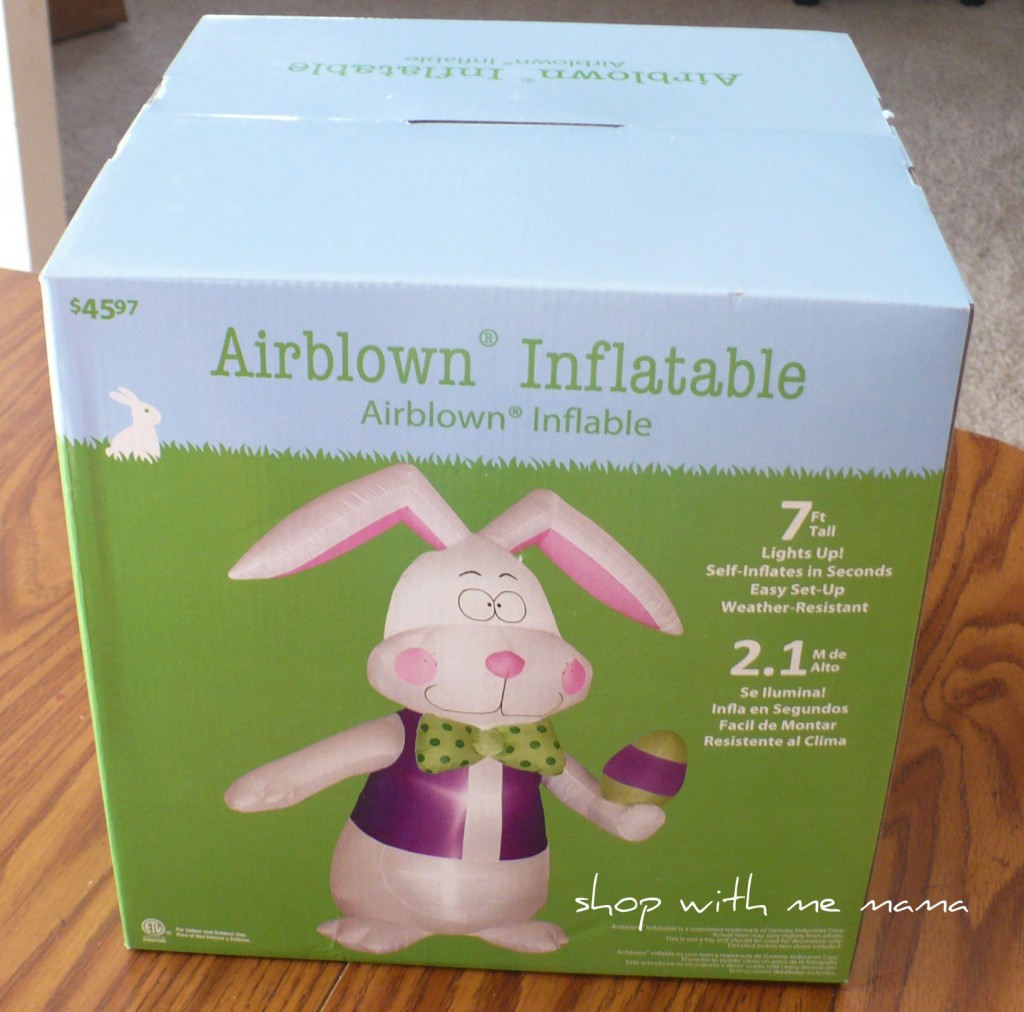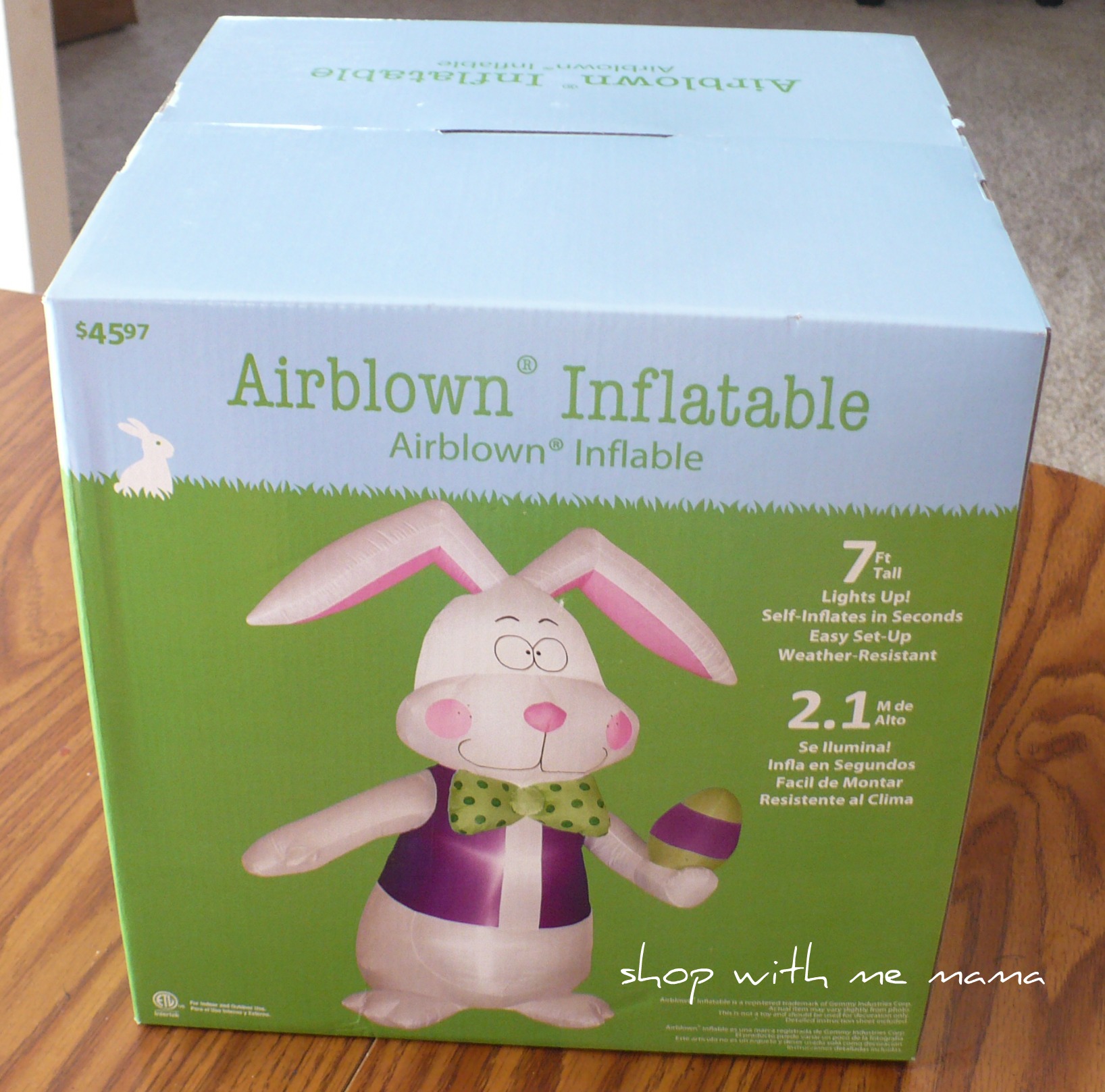 This time around, I was able to review the ever adorable Gemmy's Airblown Inflatable Easter Bunny
!! I must say this is one fun review! I forgot it was coming and when it did, it was another big hit!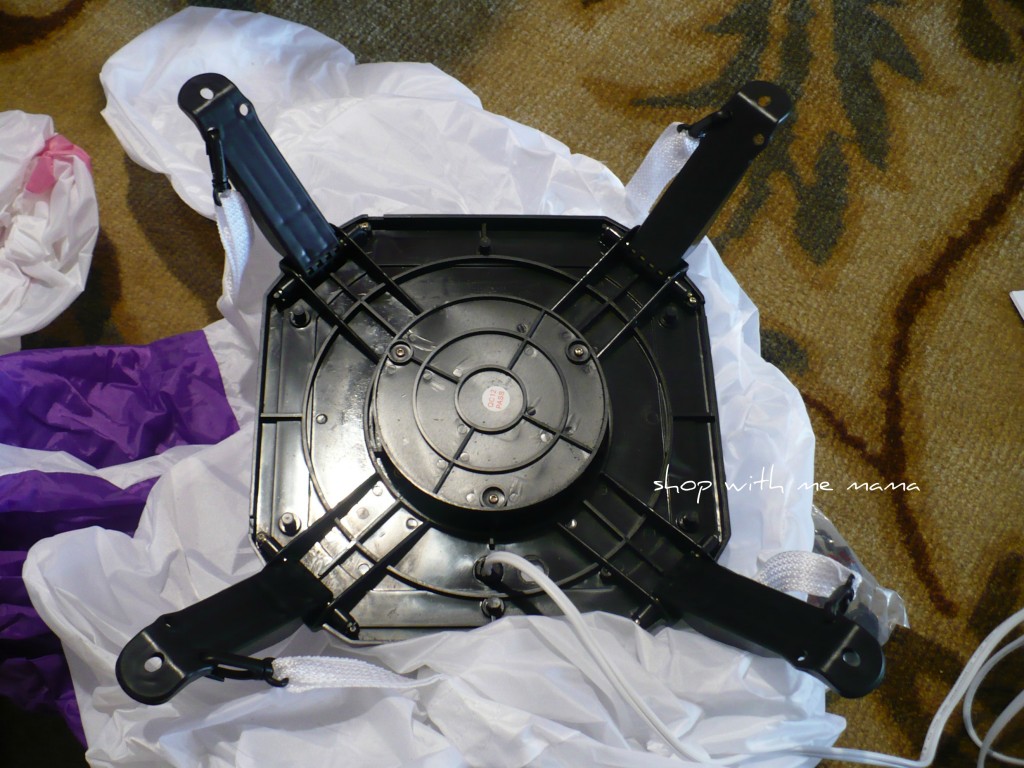 This bunny is soooooooooo easy to set up! It was pouring rain at our home when it arrived and SUPER windy, so we opted to have this Easter bunny grace our livingroom 🙂 And my does he look good in there! All I had to do was open the box (that was the hard part ;)) and then you open the little legs on the bottom of the bunny, set him up and plug in the cord. IMMEDIATELY he blows up and he has a comforting light inside of him so you can enjoy him at night too! He is 7 feet tall and he is one cute bunny, just take a look for yourselves…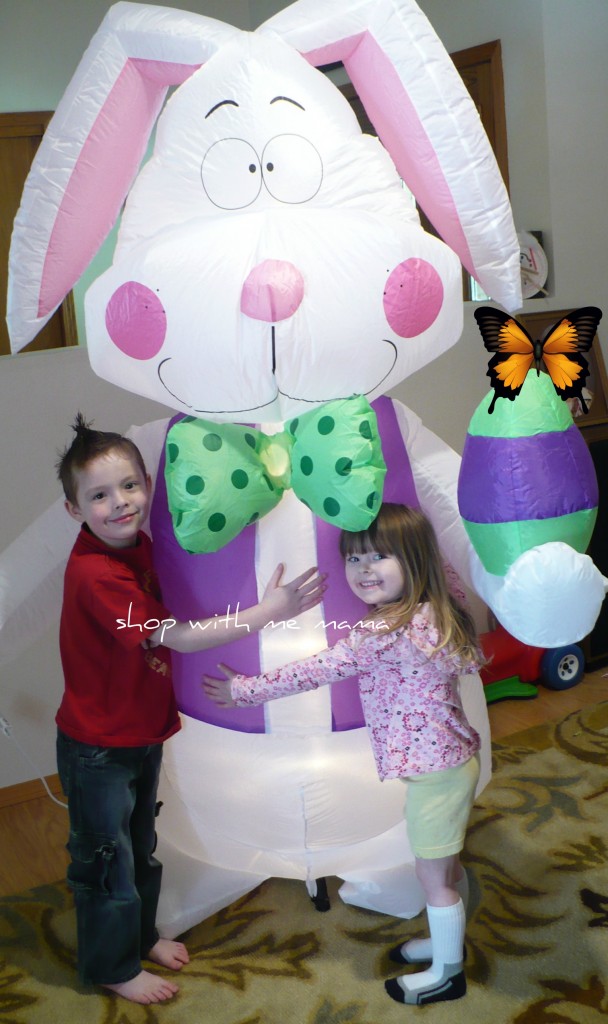 Now, he is an outdoor decoration, so he does come with stakes to secure him to the ground so that he does not blow away in that wind and it helps secure him. He is weather resistant too! So, when people drive by, they can enjoy gazing at your inflatable Easter Bunny on your lawn! Too much fun to be had!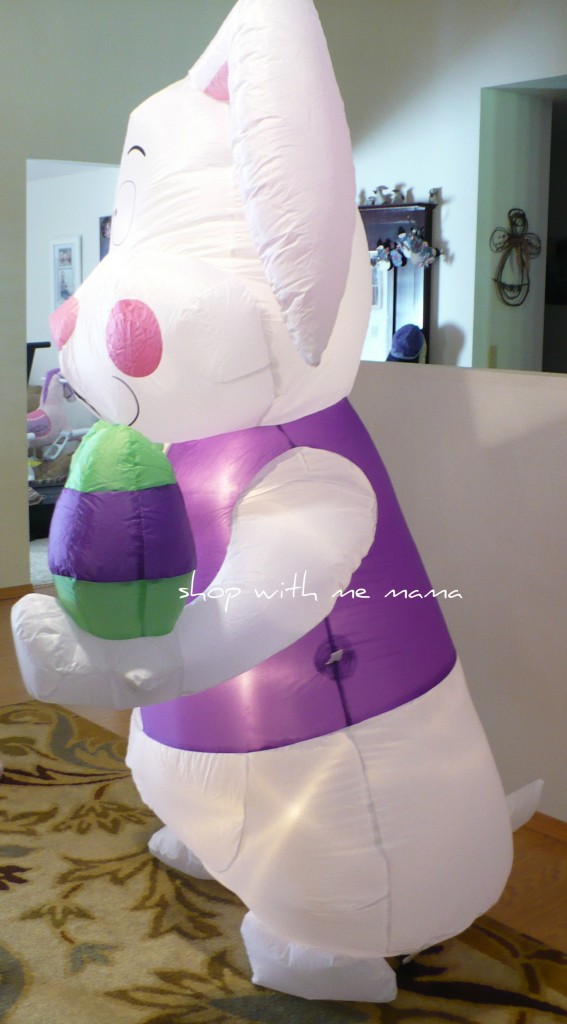 Sure, this IS the Easter Bunny, but your kids will want to keep him up all year round, because, well, he is cute and fun! He is certainly not a toy, but he is very adorable to have around 🙂 Oh, and when you want him to hibernate, you simply unplug him and he deflates in seconds and you can easily fold him up and store him away!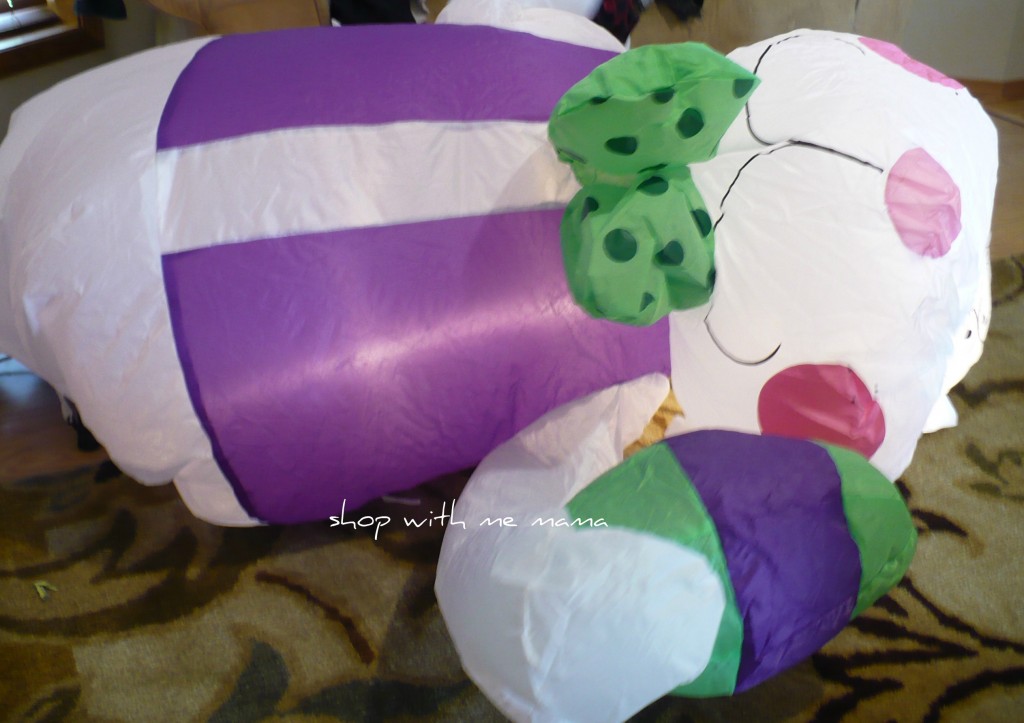 So, if you are looking for some fun Easter ideas to decorate your yard with, just visit Gemmy!! Such cute things!!
Buy
You can purchase the Airblown Inflatable Easter Bunny online at Walmart.com or Amazon.com!

Disclosure:
I was sent product to review. These are my own honest opinions. The Amazon.com link above, is my own personal affiliate link, thanks!