*This post includes my affiliate links. Product was received.
Heavens! Lately I have looked super tired, but that is to be expected with a little one, right? I try to use things on my face that are not adding to my tired looking mug.
I was able to review a great product called GlamGlow Mud Mask that is sold at a really awesome site called Beautysak.com. That website has so many wonderful items!! And, Beautysak.com now offers the most popular items from the sought after brands (Gucci, Prada, YSL, Tods, Tory Burch, Kate Spade) and will be featuring the IT bags and accessories for the season!! This site just might be my newest fav!!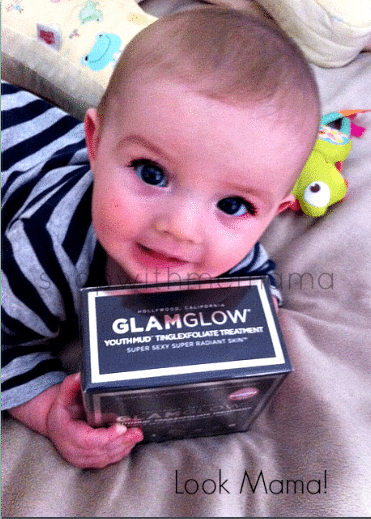 Periodically, they will also be offering vintage exclusives such as Hermes Scarves or Chanel Jewelry. They also plan to showcase up and coming jewelry designers, as well as established favorites. They will also be expanding the home collection to include glassware, housewares, vintage décor and art!! The best part is…all items are 20-50% off the original retail prices!!  Love love love!!
So, I was sent the GlamGlow to try out, for my tired looking face. First of all, I have to say that the box it comes in, is way too cute! Take a peek..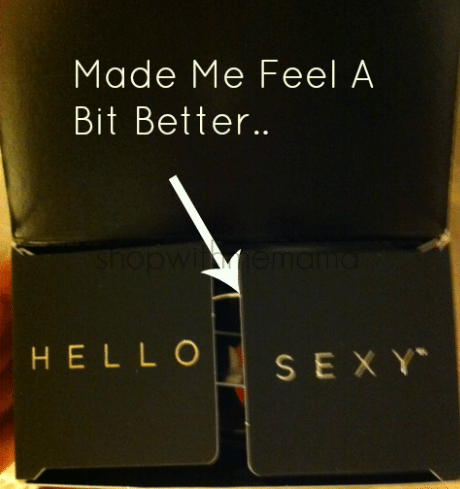 Reading that, first thing when I opened the box, made me feel good 🙂 How cute is that anyways? Love it! Inside the box was a jar of the GlamGlow Mud. Even the jar is super cute with the star on it!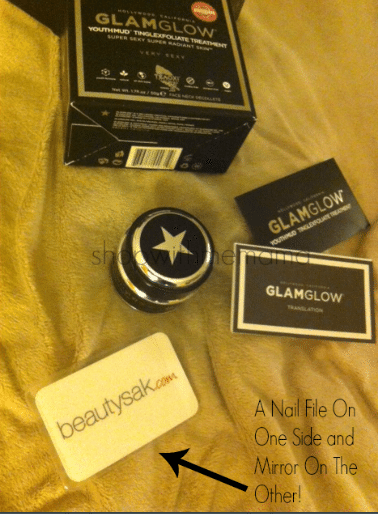 And, the magic 'mud'…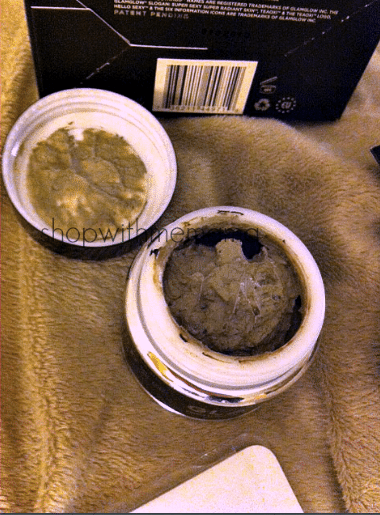 My Thoughts..
I use this in the shower, when I am shaving my legs or just soaping up. You have to leave it on for 15 minutes, so I just keep busy with shaving and stuff. The jar is quite small for the price, but it is filled to the top, so that was nice. It has like little leaves in it and it has little sand like particles to really exfoliate your skin. When I put it on, it tingled and kind of stung as it was getting down into my pores and cleaning up my face. When the 15 minutes are over, I just use a washcloth and scrub it away with the warm water.
My face felt very clean and soft after using this. I have used it about 5 times since receiving it and have to say that my face appears to be more clean and soft looking/feeling and I have fewer blemishes. I don't really notice anything else from using this.
About GlamGlow:
This formula was designed for Hollywood's entertainment, music, fashion and award industries for camera-ready soft glowing skin. GlamGlow is an amazing rapid gentle exfoliant mud mask for men and women, high in ancient volcanic pumice rock, super antioxidants and minerals.
Activates collagen synthesis.
Absorbs impurities without removing natural oils.
Helps to correct discolorations while improving skin texture.
Product can be used by all skin types.
How to Use:
Apply a medium layer to clean skin.
This formula will tingle, tighten and lighten in 15 minutes or less.
Rinse off with water in circular motions to exfoliate.
Use once or twice a week or as often as desired
Get 20% Off!!
Just use Code:
Sunshine
to save 20% off all items!!!
Buy