*Get Your Home Into Shape With The Panasonic JetForce Vacuum! Product received. Opinions are mine. This post includes my affiliate links.
Get Your Home Into Shape With The Panasonic JetForce Vacuum!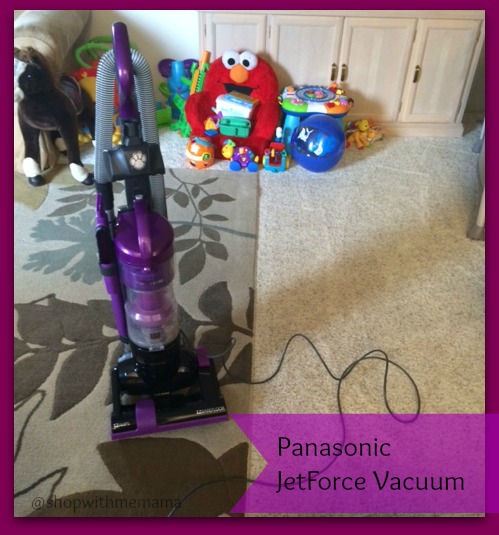 Having kids (or pets so I have heard…) can wreak havoc on your carpets and floors. I swear I vacuum AT LEAST once a day, sometimes up to 3 times because kids make messes. And, when I have a baby walking around picking up EVERYTHING and putting it in his mouth, that is why I have to vacuum so much!!!
But, it is certainly not JUST about the carpets. Oh heavens no! It is about those hard to reach places that my baby's little hands can reach into and pull out a sweet surprise of food from last Christmas, sigh… So, my vacuum MUST have attachments that are easily accessible and can be used at a moments notice!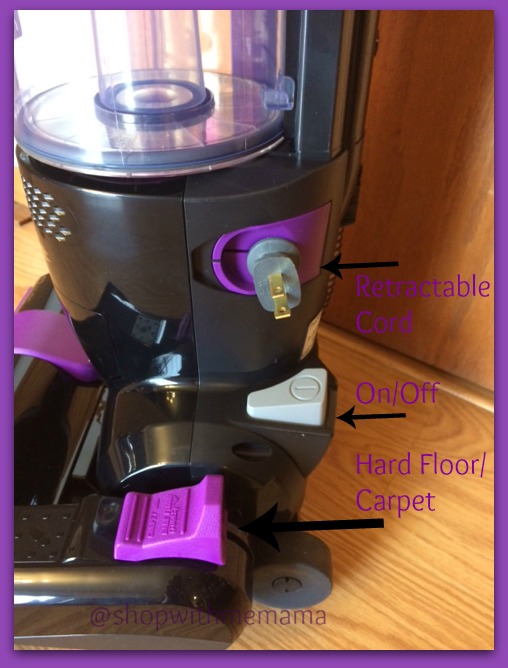 The new Panasonic JetForce Vacuum is pretty good for the jobs around the house that I need to get done! I can vacuum with ease and the retractable cord makes for a quick put away. I am a busy mom and having to wind up a cord takes my time that I just don't really have! So, having a retractable cord (24 Foot!!!), makes vacuuming much quicker, I think.
The vacuum comes in a stylish purple color (very pretty!) and the suction is really good. A 13″ wide nozzle lets you clean larger areas in less time so it cleans my carpets quickly and it is not heavy or hard to push around, which is nice. I am enjoying the vacuuming, even though I always have enjoyed vacuuming (I know, I am odd..), but this vacuum is easy to push around.
The Panasonic JetForce vacuum separates dust and air via centrifugal force and a unique hour-glass shape dust container construction allows for no loss of suction. The vacuum also comes with an assortment of useful accessories, such as:
·        Fan/Blind Tool
·        Pet Glide™ Tool
·        Telescopic Crevice Tool
I like that this vacuum has a little press button on the side for hard floors or carpet. It can quickly switch from carpet to hard floors easily. The easy to empty canister is another favorite feature of mine. So easy to empty out, no hassles!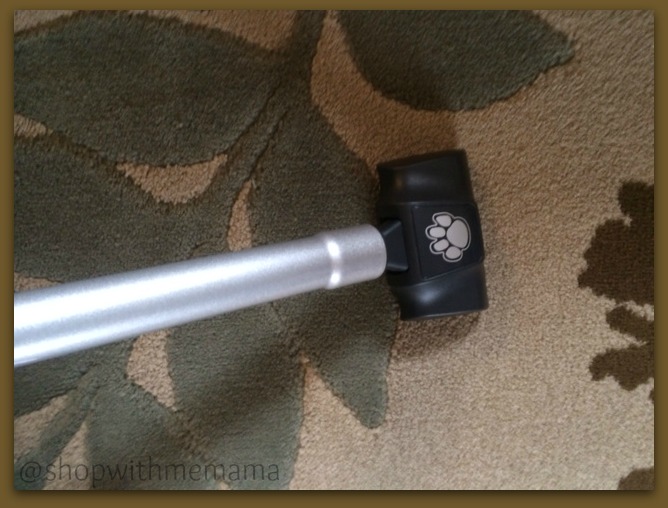 About:
The
Panasonic JetForce Bagless Upright Vacuum
,
MC-UL429
utilizes revolutionary cyclonic filtration and a unique dust cup design to deliver amazing performance with no loss of suction. The hourglass-shaped dust cup and nine cyclonic cylinders separate dirt from the incoming air. Debris is compressed in the bottom of the dust cup for easy disposal. This multi-surface vacuum is equipped with an agitator shut-off for gentle bare floor cleaning. An exclusive onboard Pet and Reach Kit with a gliding double roller pet tool, three-position fan and blind tool and telescopic crevice tool make whole house cleaning easy. The aluminum telescopic wand provides extra reach for cleaning high above the floor.

Extended Reach – Tools On Board:
This vacuum is equipped with telescoping tools and fan/blind brush. Clean dust from corners, ceiling fans, blinds, furniture, and more with a 13– ft extended reach.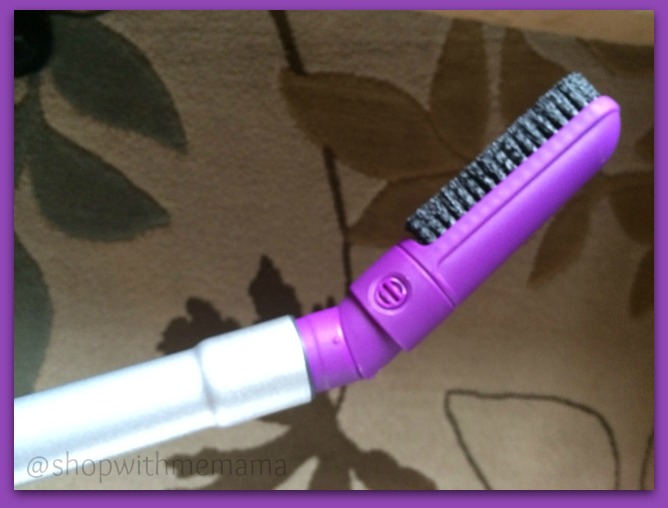 If you are looking for a good, affordable vacuum, I recommend this one to you.
Buy
You can purchase the Panasonic JetForce Bagless Upright Vacuum with Cyclonic Filtration online at Amazon.com.