*I received product to review. All opinions are mine! This post contains my personal affiliate link.

One thing I did NOT have for my baby boy, was a crib. I wanted one, but thought, he was going to sleep with me for the first year anyways, so he did not need a crib. My other kids had cribs, but rarely used them, so why would I need one now, for my newest edition?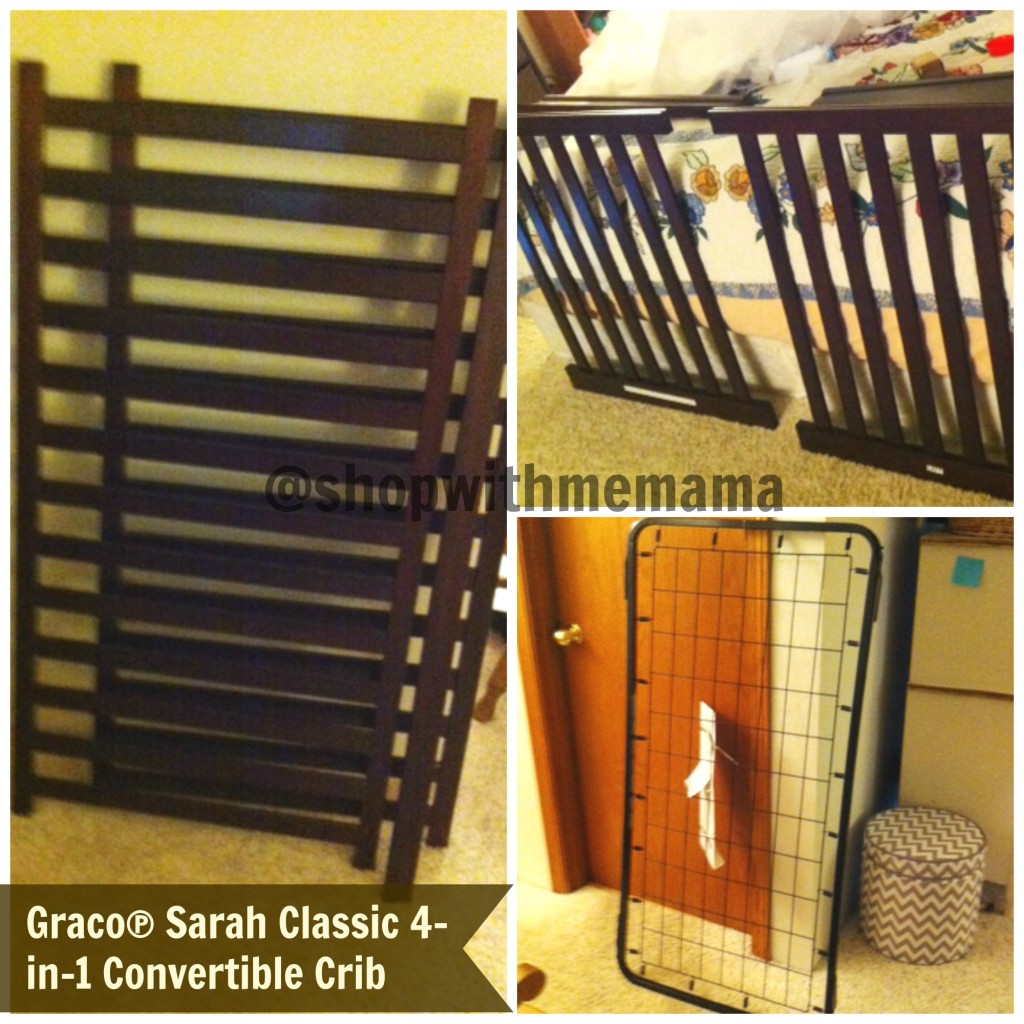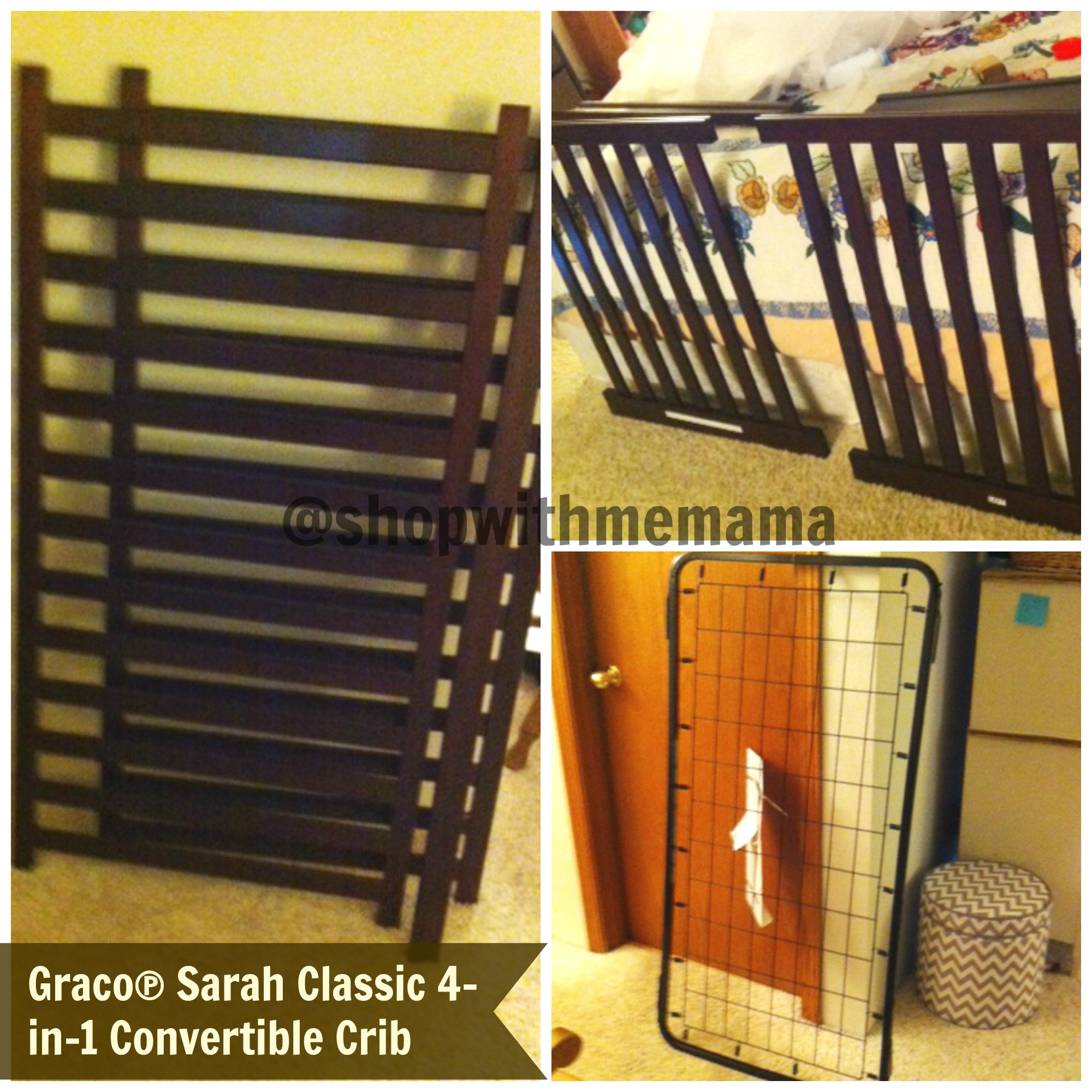 Well, after having two kids already, you are a seasoned mommy by the time baby #3 comes. I find myself not stressing so much over the little things. When I had my first boy, I was a nervous nelly! I would call the doctor ALLLL the time about things that really were no big deal. BUT you try telling a new mommy that they are no big deal and you will get an earful!!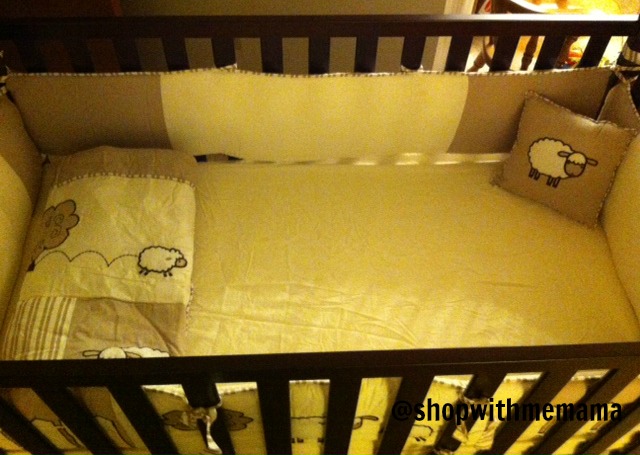 But, baby #3, I just know. I know I don't need to call a doctor for EVERY sniffle or runny nose. I can be more at ease too and that is always nice! So, getting a crib for baby #3 was HIGH on my list! I knew my baby boy would be fine in a crib so I was set on getting one!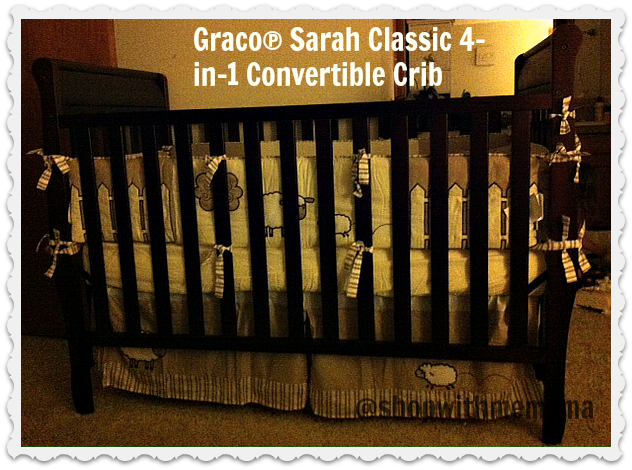 The crib we got was from Kohl's. It is the Graco Sarah Classic 4-in1 Convertible Crib. It is just beautiful too. I received the Classic Cherry color/finish. I am in love with it, I really am. It looks so nice in my room! Yep, baby is still in my room with me 🙂 I would not have it any other way, either!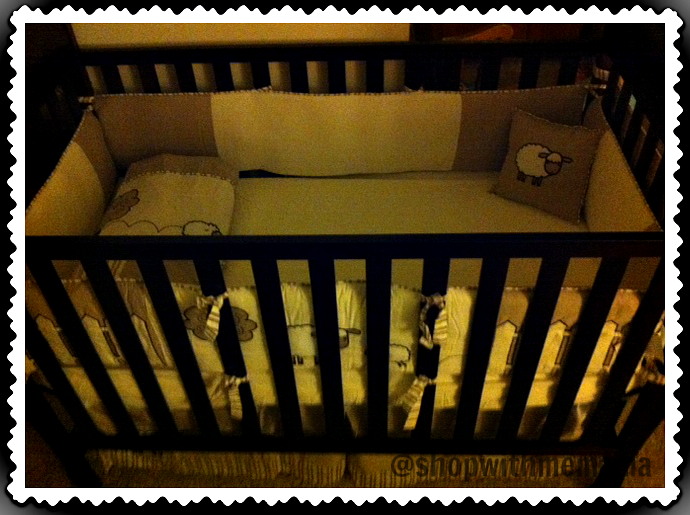 My hubby put the crib together, I think it took him about 1/2 hour to do. Once assembled, I grabbed a new baby mattress and put a baby crib sheet on it and put on all of my gorgeous nursery bedding!! Did I say LOVE?? Because I do really love this!!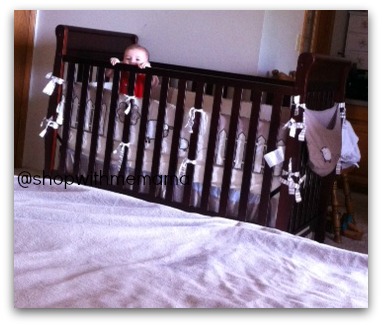 The sleigh like ends are beautiful and the color of the crib is so pretty too. It looks great with the bedding set I had. And, when baby is big enough, I can convert this crib into a toddler bed. I am excited about that part, because I won't have to buy another bed for baby for a while!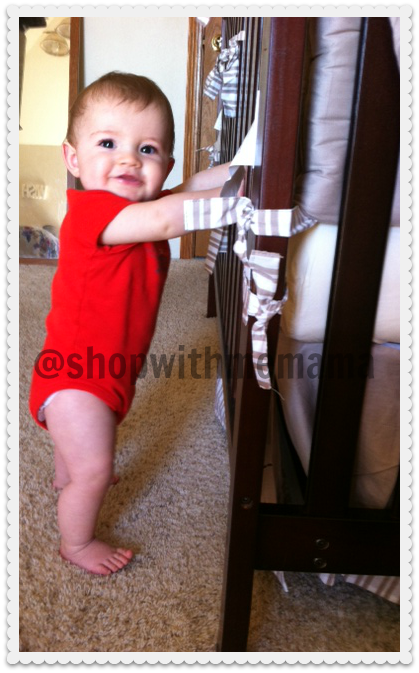 This crib comes in 4 different colors/finishes: Classic Cherry, Cinnamon, Classic White and Espresso. All of the colors are very nice!
Product Features:
Four-in-one design allows the crib to transform into a toddler bed, daybed or headboard.
Three-position mattress height adjustment offers extra convenience.
Sleigh bed-inspired design coordinates with any decor.
Solid wood construction ensures long-lasting use.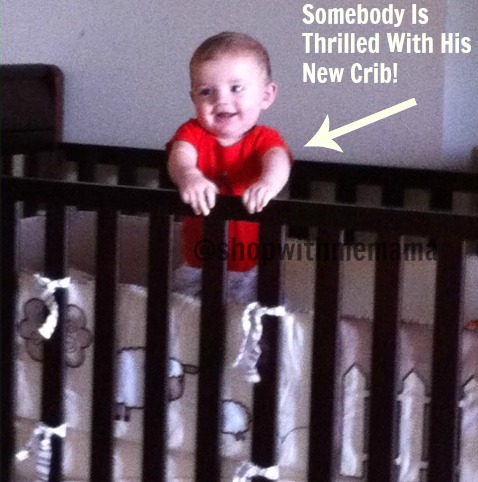 The only thing is, I need to get a crib guard rail as baby is pulling himself up and gnawing on the wood! I had to grab him one day and when I did he had black/cherry colored specks all over his little face and in his mouth 🙁 He is teething, so it is natural for him to want to bite on things. So, I have to buy a guard rail thing and I saw some on etsy I loved, so that is what I will do.
Buy
You can purchase the Graco® Sarah Classic 4-in-1 Convertible Crib online at http://www.kohls.com. It retails for $199.99, but is currently on sale for only $189.99.

Do you shop at Kohl's? If so, what have you found there that you just LOVE??? Do tell!