We have about 3 different cars that we use on a regular basis. We, however, only had one car seat for the baby. So, having to put the car seat into each vehicle, every time, was very time-consuming for us. However, now we are using the Graco SnugRide Click Connect 40 and that is not an issue for us anymore.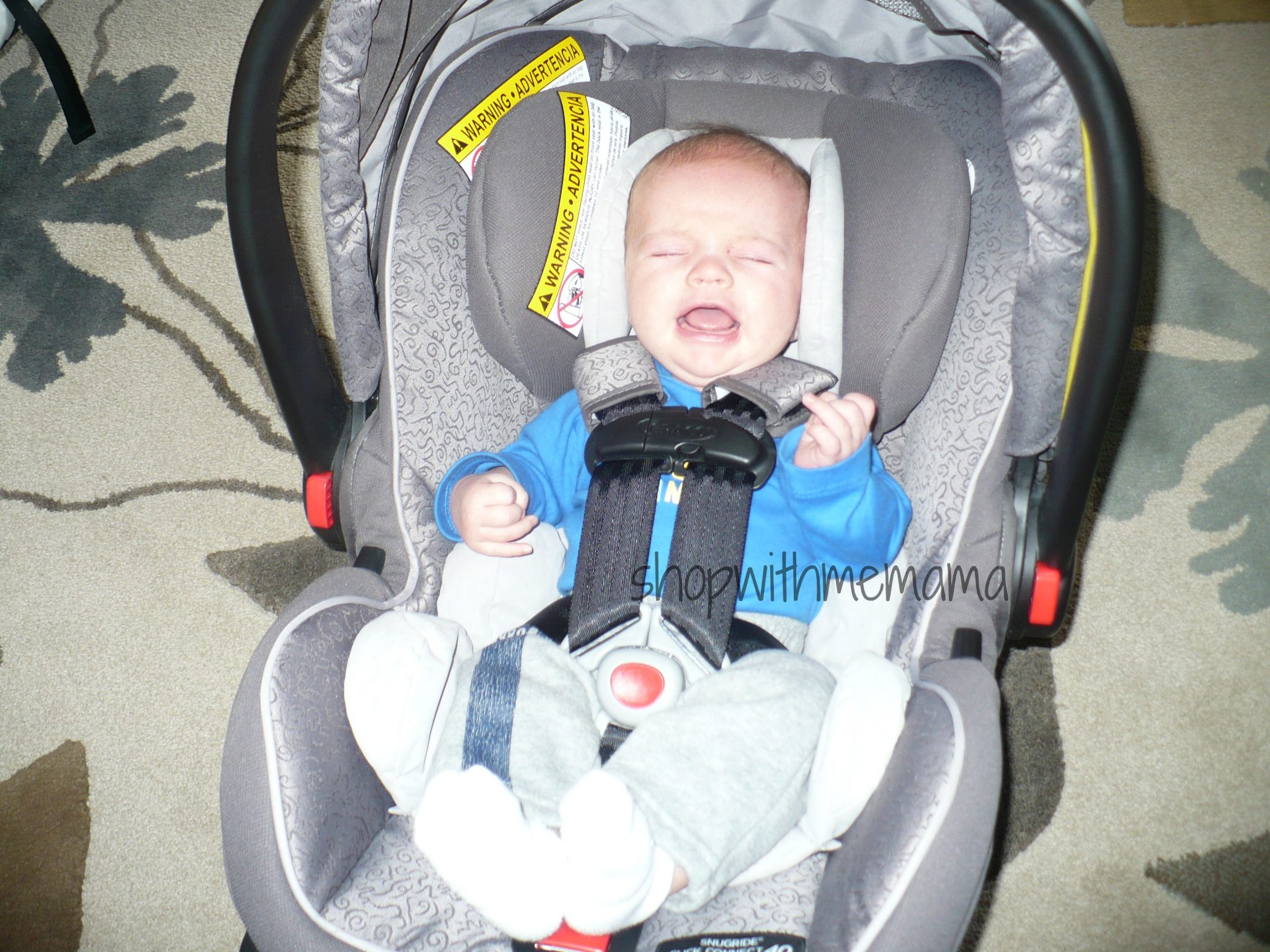 Graco SnugRide Click Connect 40
I received the Graco SnugRide Click Connect 40 to review. Now, we have two car seats and this makes our traveling in different cars, much easier for us! No more playing 'musical' car seats! Yay! Carseat safety is SO important! Check out this article for how to install an infant car seat properly.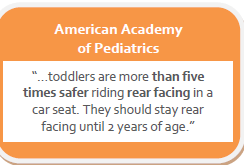 The Graco SnugRide Click Connect 40 is the only infant car seat that provides rear-facing protection for babies from birth until two years old! I love that this infant car seat will grow with your baby (from 4 lbs up to 40 lbs). So now, I can comfortably keep my child rear-facing for longer, which I just love.
One feature on car seats that I cannot stand is how hard it use to be to adjust the harnesses. Oh gosh, those sucked!! But this one is super easy to adjust. I think they made this with me in mind 😉 I can adjust the harness and headrest with just ONE hand without having to rethread it. LOVE LOVE LOVE this feature.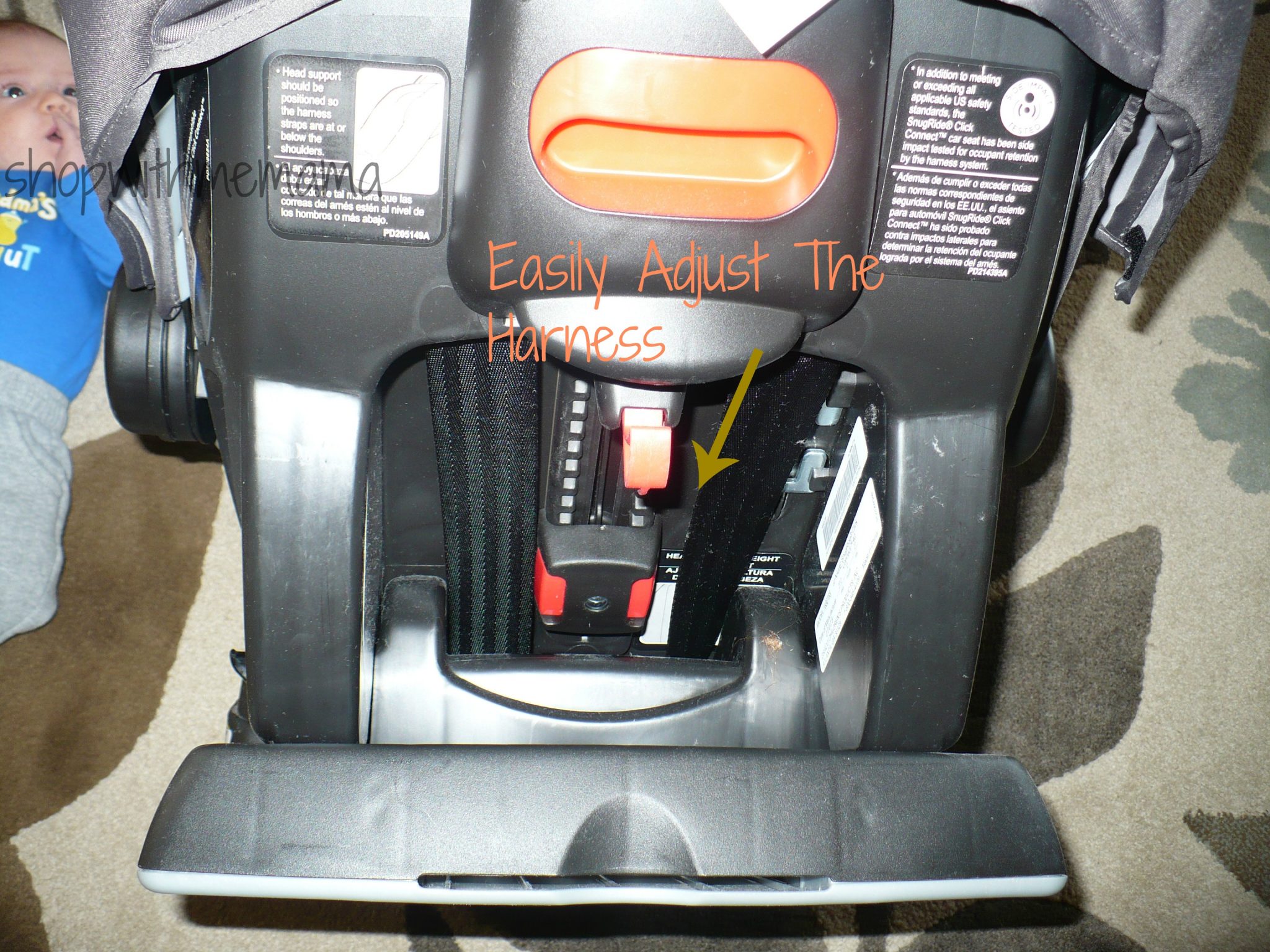 The Graco SnugRide Click Connect 40 also has 8 reclining positions! This is great for new babies and for allowing kids more legroom as they grow. The five-point harness allows parents to get baby in and out of the car seat with ease.
The click connect attachment allows me to easily take the baby from the car seat to the stroller through a simple, but secure, one-step 'click'. I have not used this option yet, as the baby is still super tiny and I have no need to use a stroller yet but will be using this feature soon.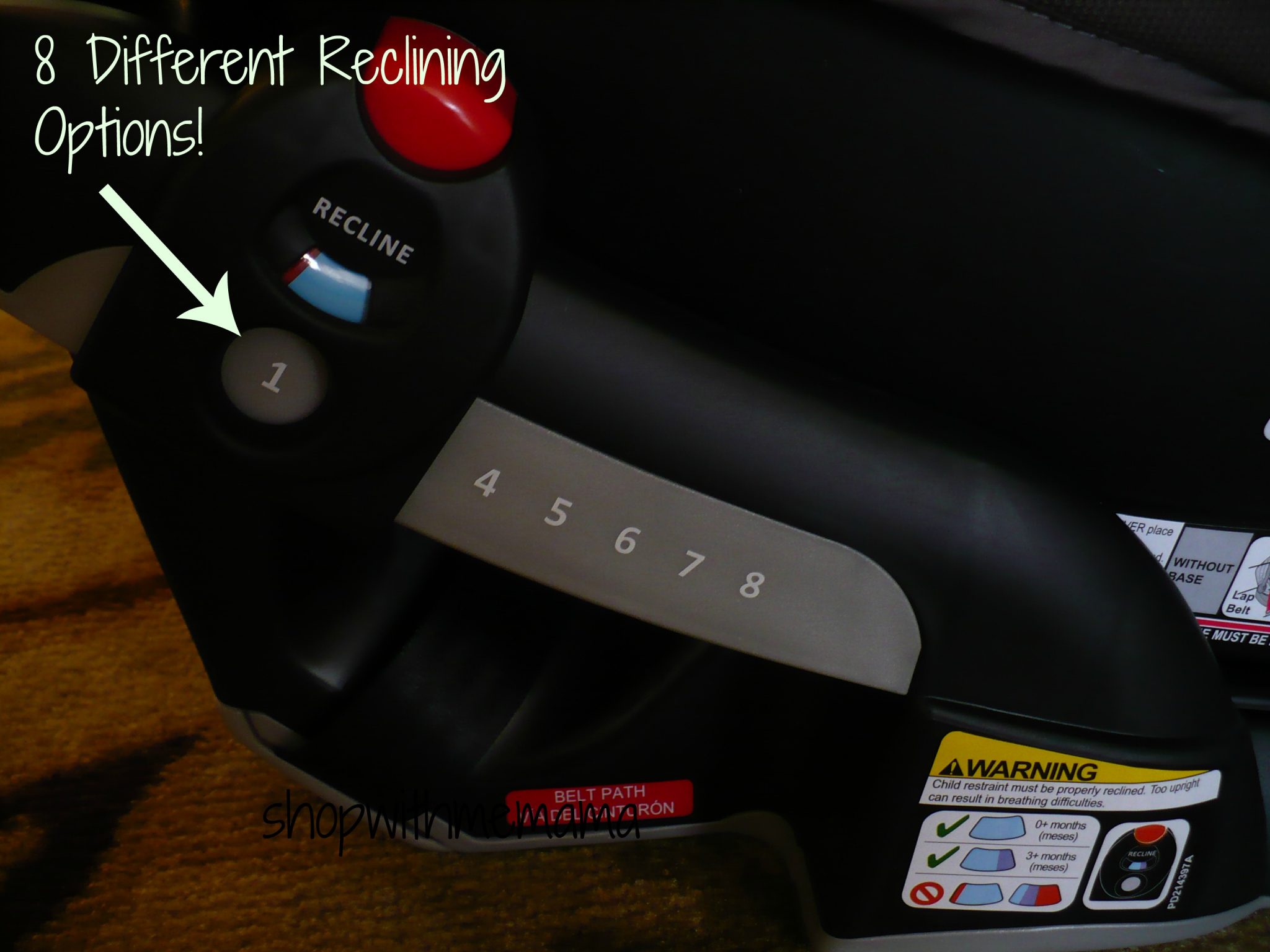 I also really love that it has a peek-a-boo window in the sunshade! Perfect for peeking at the baby while he/she is in the stroller, when you carry him around or anywhere, for peace of mind 🙂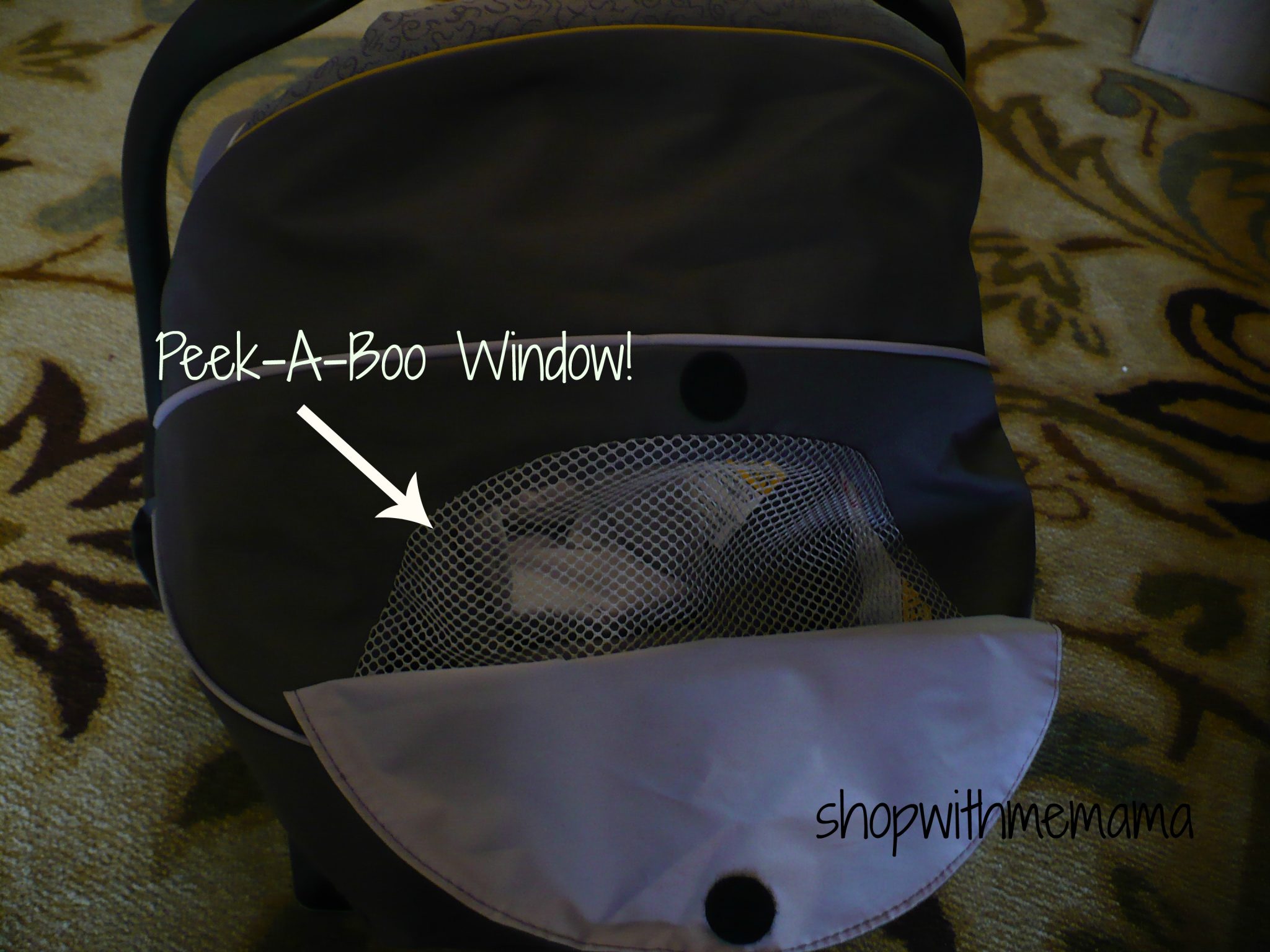 The Graco SnugRide Click Connect 40 comes in two different patterns, the Mena and the Moonstruck (I received this one). Take a look at all of the features below:
The ONLY Newborn to 2 Year Infant Car Seat
Helps protect rear-facing infants from 4-40 lbs. – a full 2 years
Base adjusts, with 8 recline positions, for most legroom
Height adjustable headrest with no re-thread harness
Click Connect technology offers a one-step secure attachment to Graco Click Connect™ Strollers
Easily create custom-built travel systems with any Graco Click Connect™ Stroller
8-position, one-touch base adjustment for precision leveling
Rigorously crash tested to meet or exceed U.S. safety standards
Safe Seat Engineered* (*safeseat engineering includes side impact testing, testing at 2x car seat standard, and testing to extreme car interior temperatures)
Side-impact tested* (*In addition to meeting or exceeding all applicable US safety standards, the SnugRide® Click Connect™ 40 car seat has been side-impact tested for occupant retention by the harness system)
EPS, energy-absorbing foam for effective impact energy management
Convenient, LATCH-equipped stay-in-car base – with LATCH storage compartment
The base features integrated belt lock-off for easier seat belt installation
The easy-to-read level indicator helps eliminate installation guesswork
5-point, front-adjust harness helps you get baby in and out
Removable infant head & body support cushions baby
Removable infant harness covers
Removable preemie body insert
Adjustable footrest/seat protector
Buy
You can purchase the Graco SnugRide Click Connect 40 online at http://www.gracobaby.com/ and locating a retailer near you! You can also purchase it on Amazon.com.
Disclosure:
I was sent the product to review. All opinions are mine. This post includes my affiliate links.