*This post is sponsored by Spark Gift. Opinions are my own.

Today, most Americans aren't saving enough, they just aren't. It is a sad truth. I remember when I was young, my parents always had a nest egg to fall back on. There was always emergency funds so if something went wrong, we had money.
Now a days, that is not so common for most families. Many people don't have a savings or investment account. It is time that changed. Most families have to live frugally to even be able to save money. There is nothing wrong with  frugal living, but it would be nice to not have to worry about money all of the time.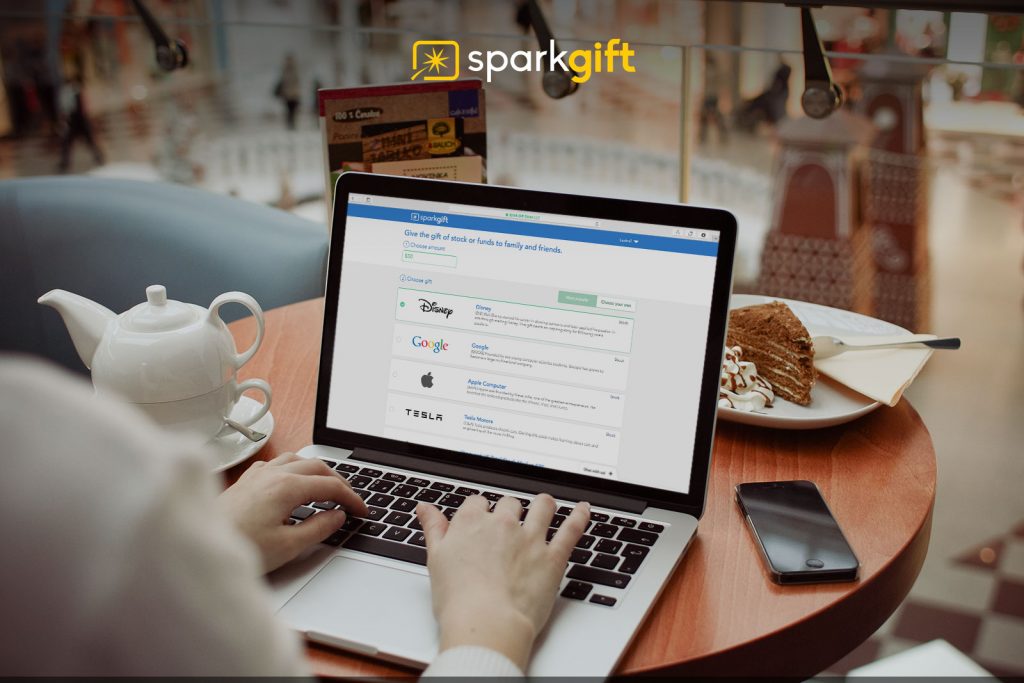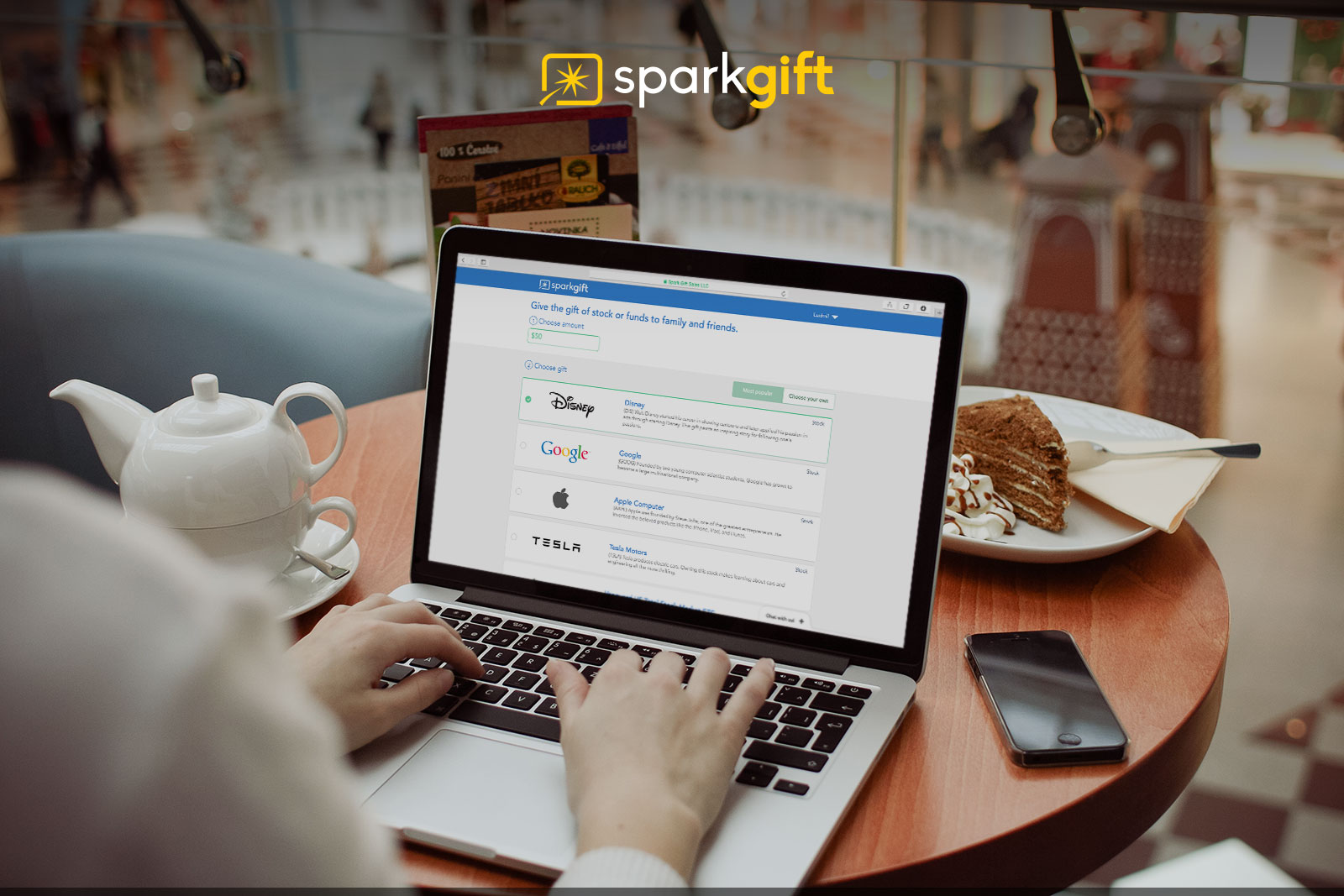 Spark Gift is a breath of fresh air! This company makes it is easy to gift stock & bonds to friends and family. Their goal is to help make investing more assessable for the general public, by letting people buy small investments as gifts, (Most popular are: Google, Disney, Apple, Vanguard total stock market index fund and over Over 6,000 stocks and index funds).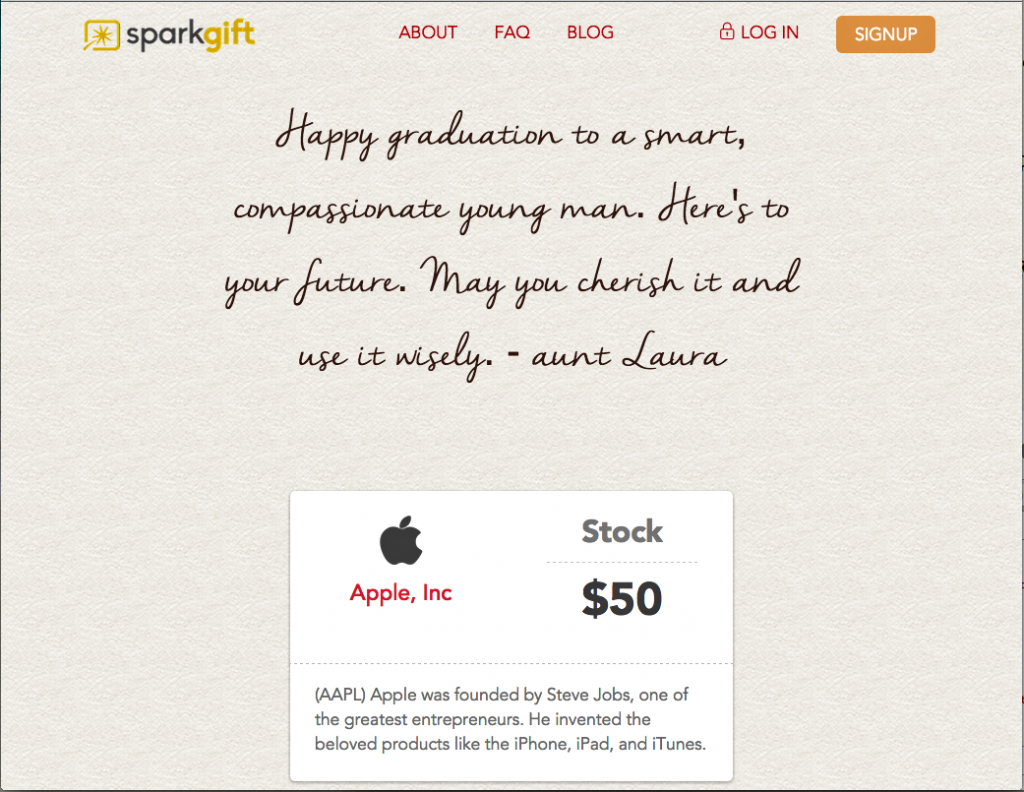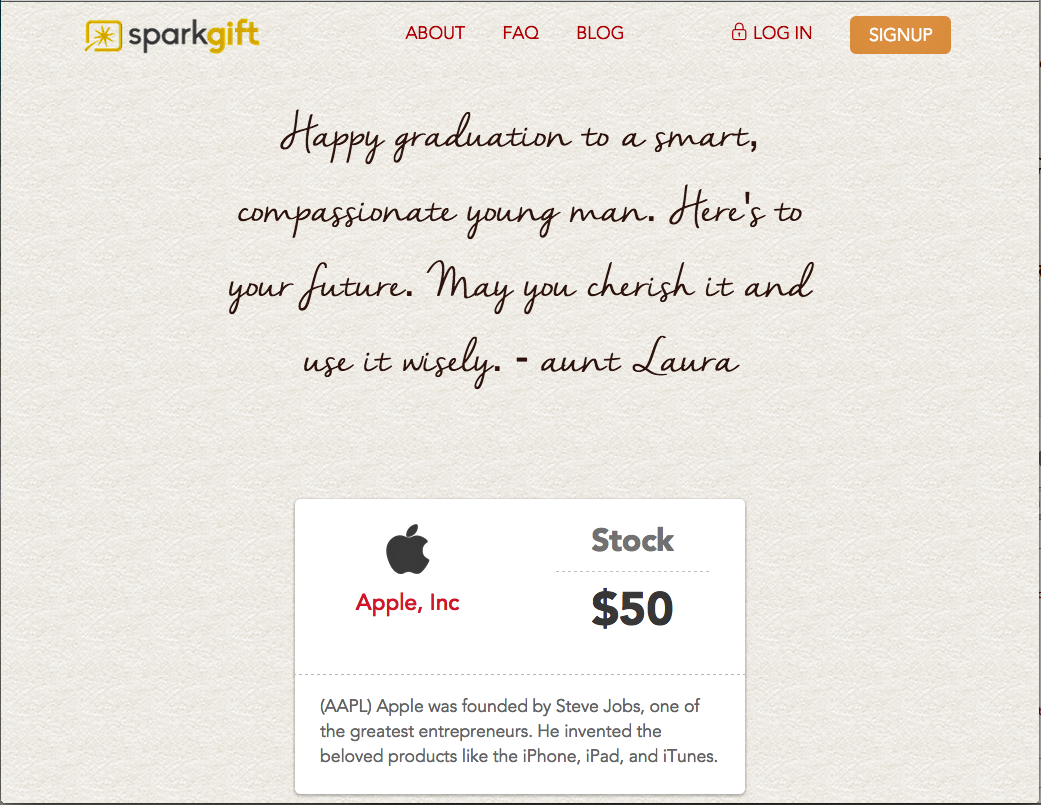 Benefits of giving a gift of stock
Grows with time
Teaches a recipient to save for the future
Helps one become a shareholder in their favorite company
Makes learning about investing all the more thrilling
Will never break or get lost
Choosing an amount can be as low as $20. So, you don't have to spend a lot of money to get this started! Spark Gift supports fractional shares which let you buy a fraction of a share of stock or fund. This means that you can get started for just $20 (and up to $1,000).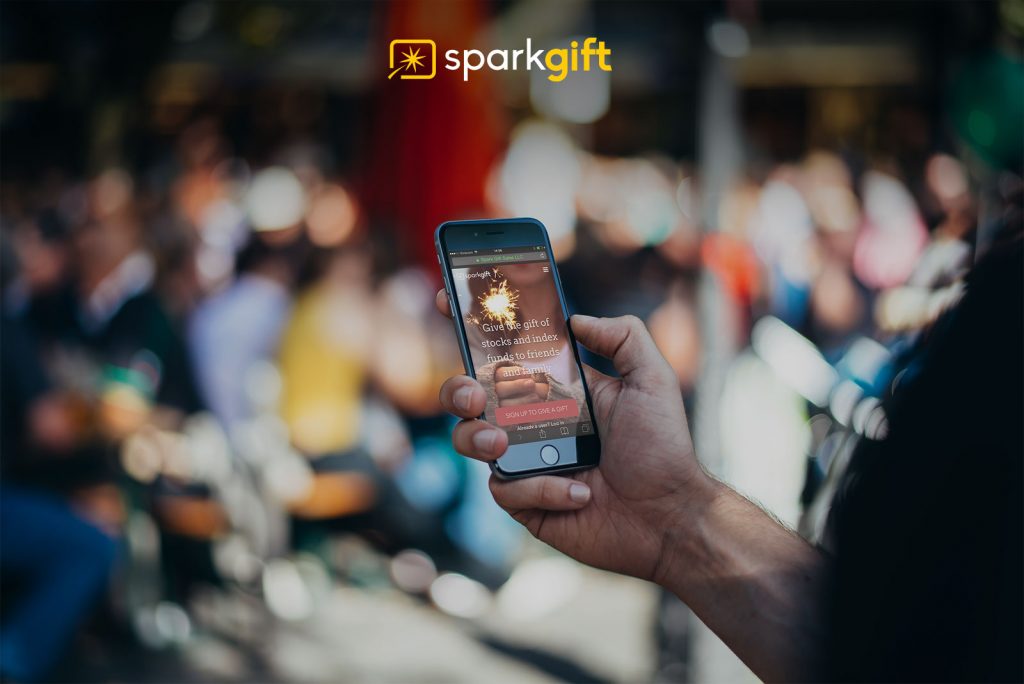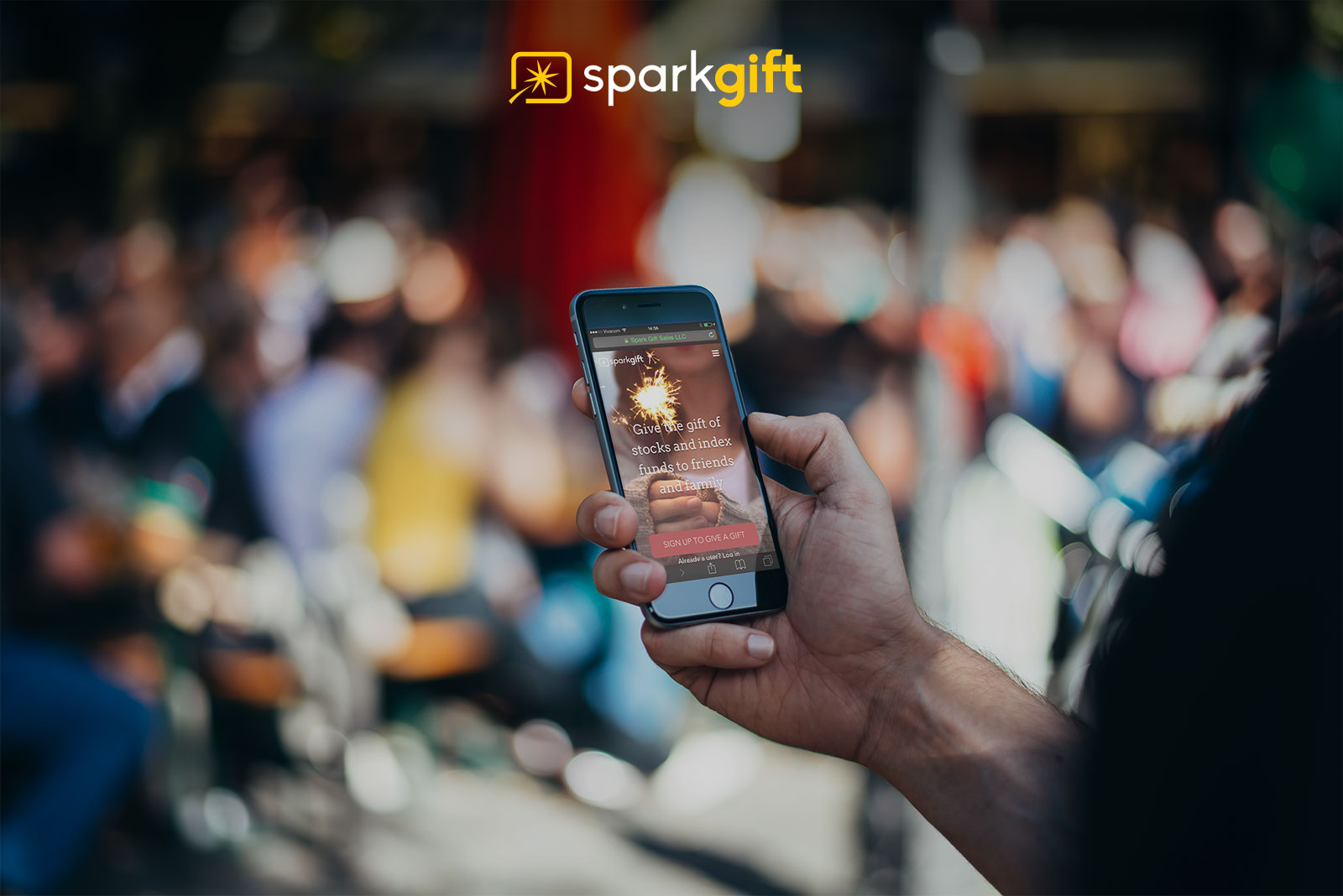 I love this idea and will be using this from time to time for my nieces and nephews graduations, birthdays and more. Using this service for all those occasions (and for the holidays too!) are just some ways you can give the gift of Spark Gift to your friends and loved ones. Such fun ways to save money!
When your recipient receives his/her Spark Gift, via email, it will guide them through the  process of creating a brokerage account on Spark Gift. It takes only 2 minutes and it's 100% online. Plus, this is a gift that can keep growing because others can easily contribute to it! Others can continue to give stock gifts into the account, providing a way for the account to grow over time. I think this is absolutely wonderful!
It is also really fun for the recipient, to check out their investment portfolio. This is where they can see their investments grow, over time! I thought that was really neat and would be a great way for anyone receiving this to see.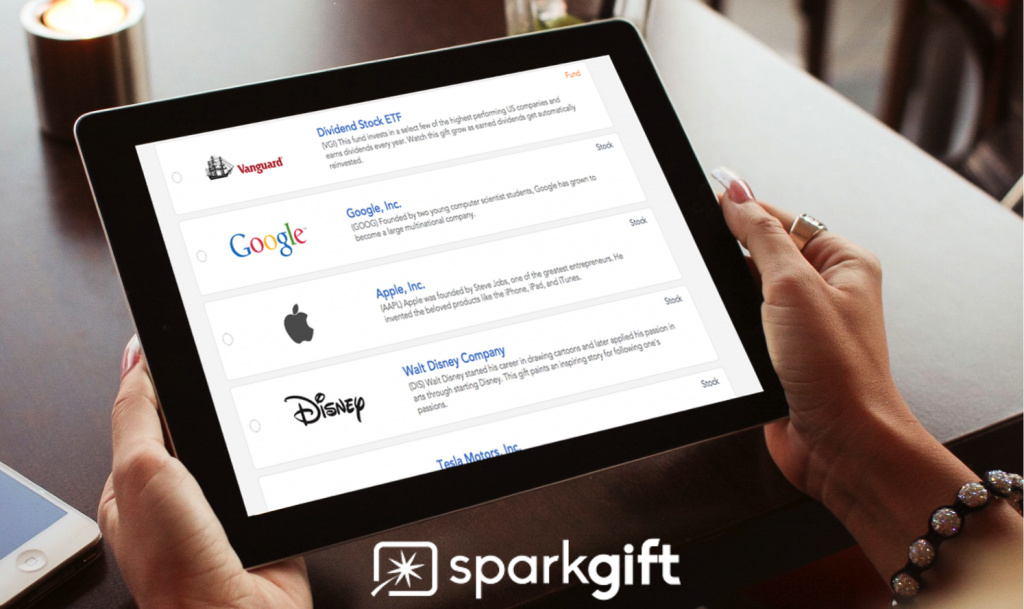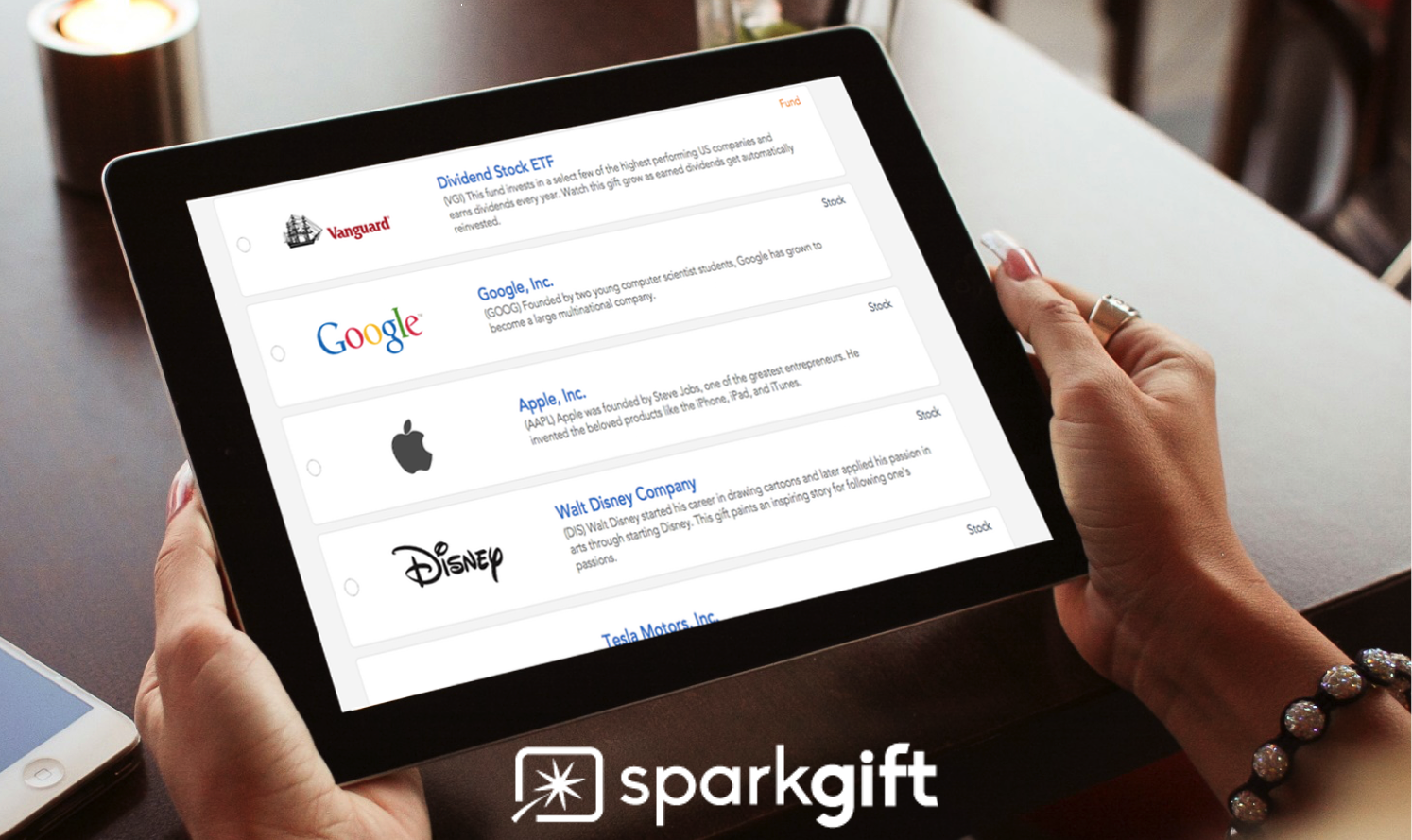 I love when people come up with new and helpful ways to give gifts to people and Spark Gift is definitely a unique and wonderful way to help others have a little nest egg under their belt.
So go ahead and invest in someones future, or your own with Spark Gift! Get your niece, nephew, son or daughter (or whoever!) a stock gift certificate and invest in them!
Get Started, With This Promotion!!!
Spark Gift is offering a MATCH20 promotion for readers this week! When you send a gift, just include in your message "#thankskim″.  When your recipient deposits your gift, Spark Gift will send the gift recipient another $20 gift, at no charge to you!!!! Wow! What a great start. Thanks, Spark Gift!
Disclaimer: Limit one matching gift per recipient. Gifts must be redeemed before May 15, 2015.
Get Social!
Don't forget to connect with Spark Gift on Twitter and Facebook!
What Do You Think Of Spark Gift?