*Products received. Opinions are mine!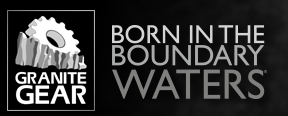 Granite Gear's Brand New Line of Backpacks for Back-to-School!
Ya, I know, who on earth wants to even start thinking of back-to-school? I certainly don't and I know my kids don't either. No no no!!!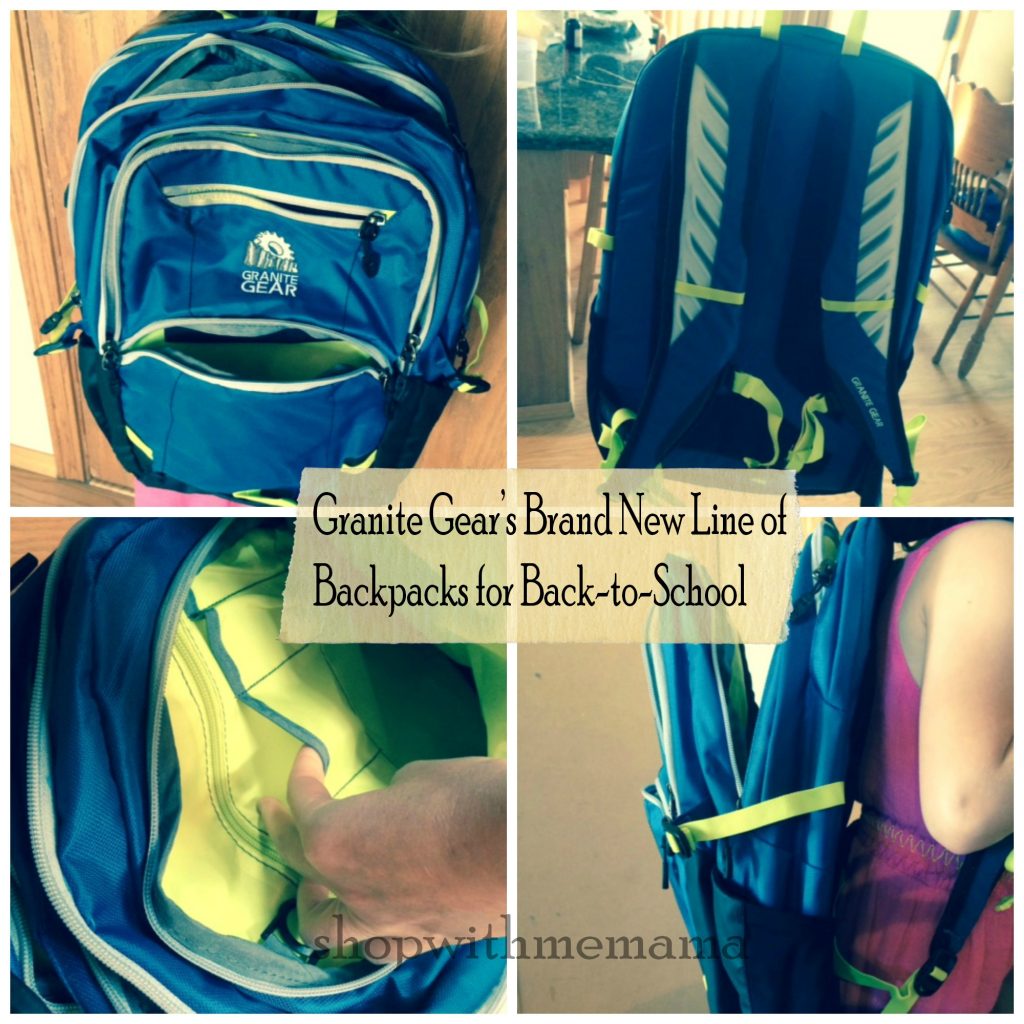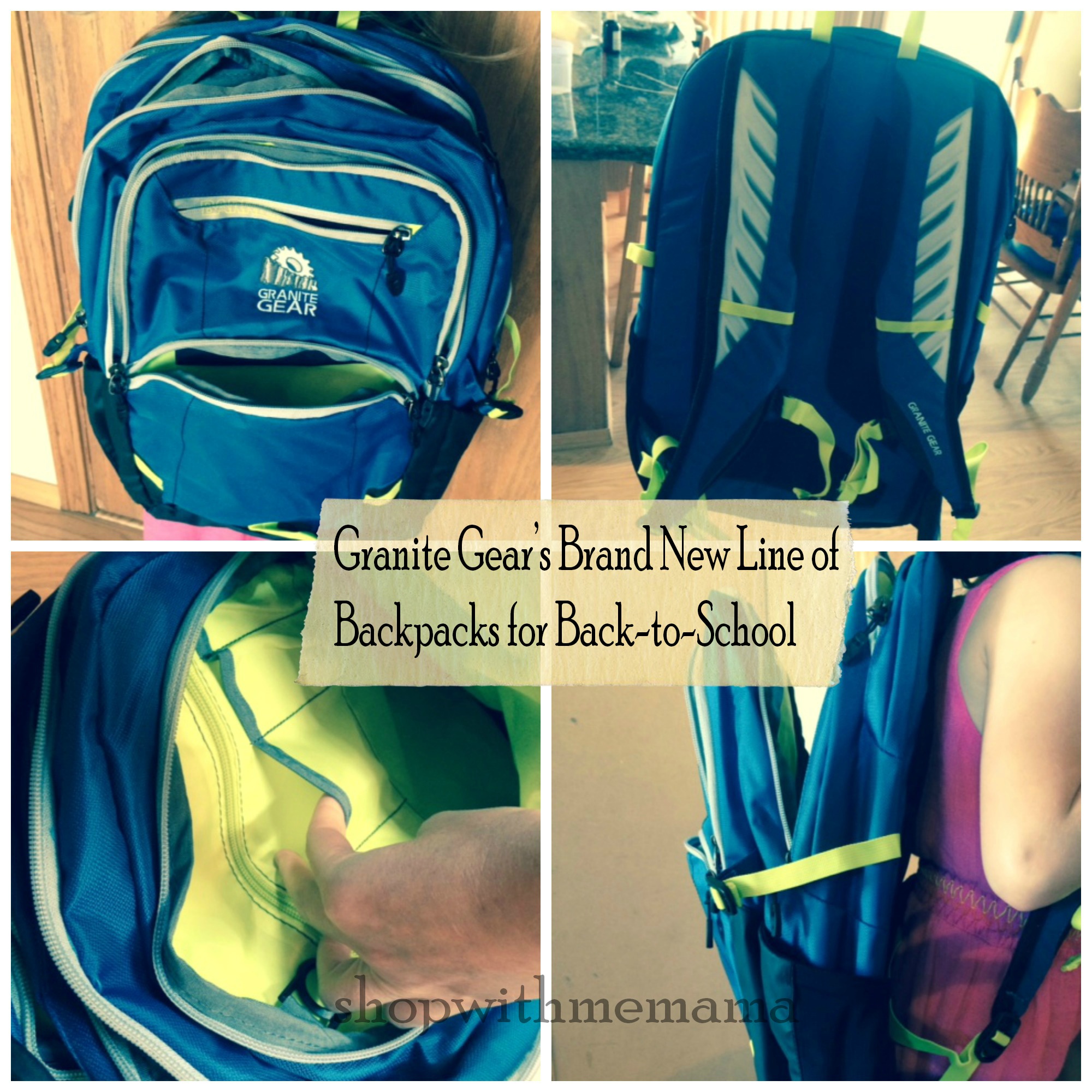 But, I secretly have been checking out back-to-school items for the kids on the sly.. I have to! It is bound to happen and of course I want to be prepared and score the best of the best for them.
They really needed new backpacks, as the ones they had last year are ripped to shreds! Torn pockets and rips galore. So ya, they will be needing new ones this school year for sure.
I am not sure if you have heard of Granite Gear (I have not until now..) but they have some really durable and nice looking backpacks for back-to-school. I received two to check out. They definitely are more well made and stronger than any 'school' backpack I have ever seen/felt before. I think these will last all school year long and then maybe a few more! Gotta love quality products!

The back part of the backpack has comfy padding so your child's back does not feel strained. It has supportive straps and shoulder straps to keep everything in place on you and not jumble around. It has many pockets, various sizes and different compartments for pens/pencils and such. It is just a nifty backpack!
It is nice to know that  Granite Gear is now applying their knowledge of comfortable, high-tech and weather resistant packs to school backpacks. Each bag (within the collection of 13 back to school backpacks), offers an angular shape and taller frame. These qualities, which mirror traditional hiking backpack designs, provide better load carrying comfort and equal distribution of weight across the back.
Each bag also features BARRIER Water-Repellence using durable Repelaweave fabrics, durable water-repellent zippers, and abrasion and extreme water-resistant Tarpaulite fabric to protect gear from the elements. Bags also offer Gear-Tec technology protection to keep laptops, tablets, and electronics safe and secure.
Buy!
To purchase Granite Gear back to school backpacks (or to simply check them out!) please visit them online at http://www.granitegear.com/. They retail between $34.99-$79.99.
Connect with Granite Gear on Twitter and Facebook!