*Popular Dolls For Little Girls. The doll was received. This post includes my affiliate links.
I have actually never heard of these adorable Götz Dolls before now. They sure are cute and man my daughter went CRAZY when she received hers to review!!! These are definitely Popular Dolls For Little Girls!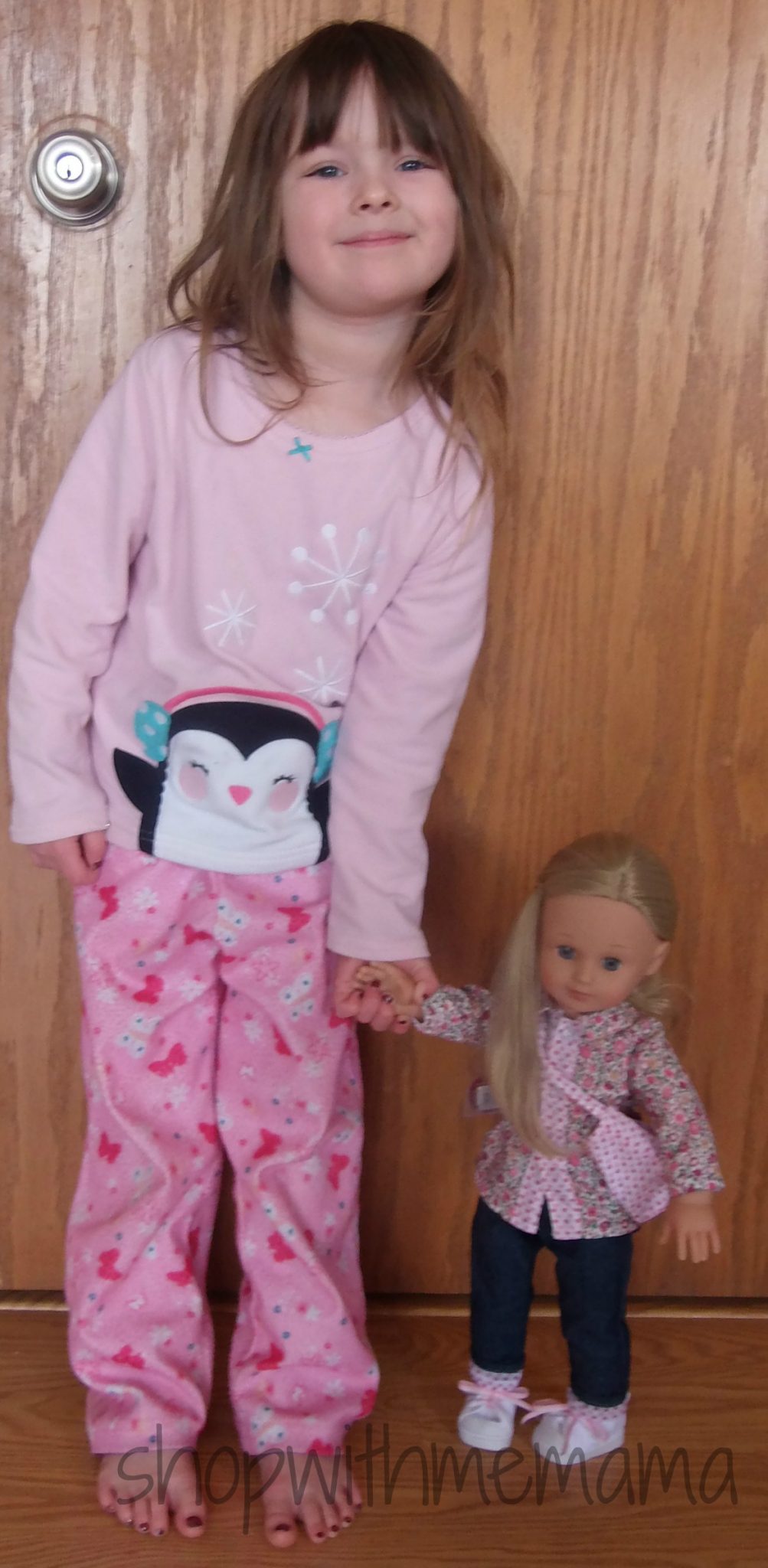 Popular Dolls For Little Girls
My daughter received the Popular Dolls For Little Girls, Jessica Gotz Doll (18 Inches) to review and check out. This doll is made so nicely. She is certainly going to last a while in this house.
My daughter is a girl of course (duh..), but she can be VERY rough with her toys, including her poor dolls! So knowing that this doll is strong and durable, gives me much hope that this doll will last for a while!
Jessica is a beautiful 18-inch standing doll, with long blonde hair. She has pretty piercing blue eyes and a sturdy frame. She has on a super cute floral and hearts outfit that my daughter adores! The clothes (on all the dolls) are complete. They have real pockets, buttonholes and they are not just sewn on for looks. I love that!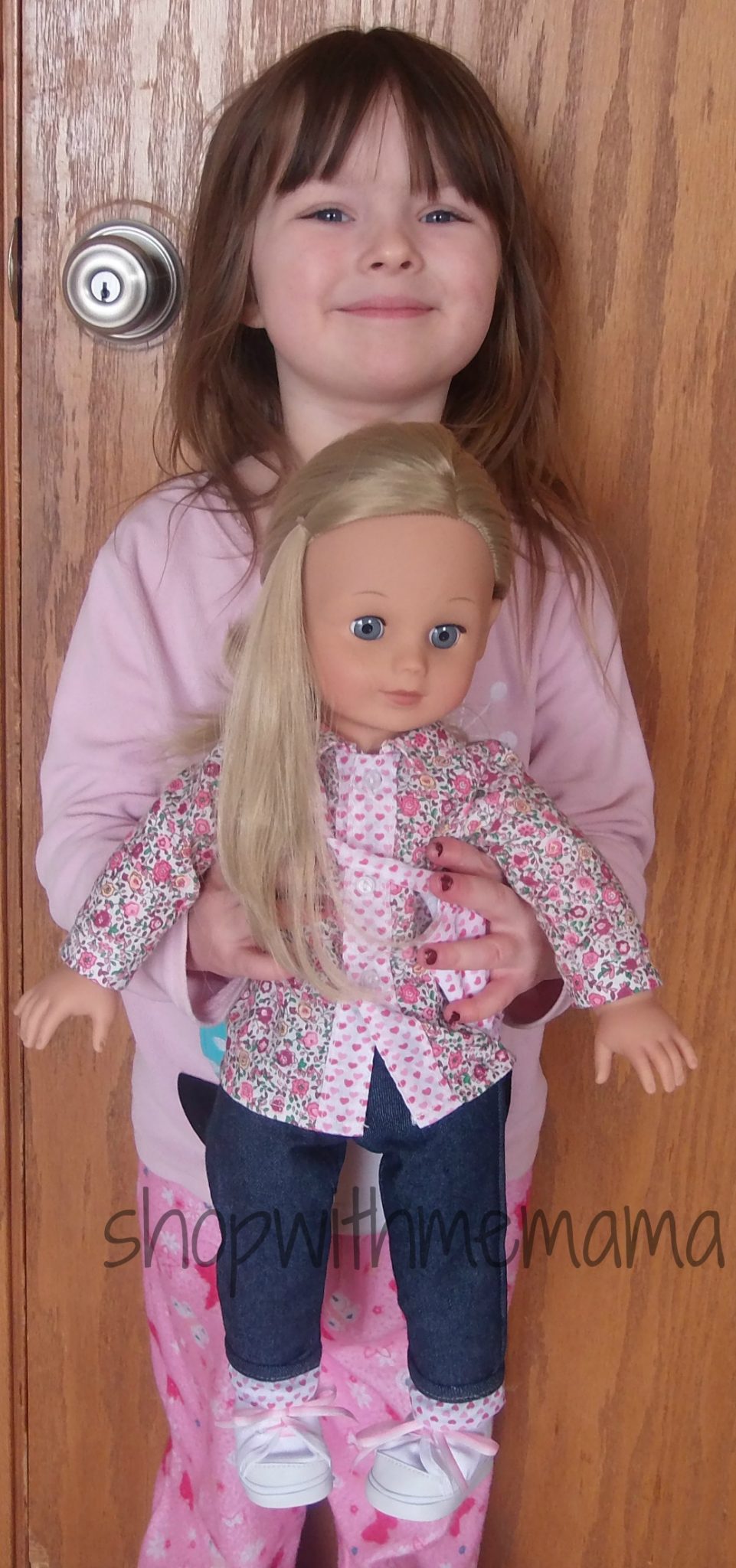 Another feature I LOVE about this popular doll? You can wash her hair and style it!!! What little girl would not want to be able to do this to her dolly?
My daughter LOVES brushing her hair and putting it up and in piggy tails! Her hair can even be curled with a curling iron (yep, for reals!!!) and can be blow dried on the low setting!!
The secret is that the long locks are rooted in the doll's scalp, so they won't snarl or kink! Genius!!!! Can't you see why these are Popular Dolls For Little Girls??
This popular doll has certainly captured my daughter's heart! She just loves her and plays with her inside and outside, all the time! I noticed she takes really good care of her too! Who knows, maybe this dolly won't be so abused like her other ones are 😉
I am so happy that Götz, the beloved luxury German doll maker, has come back to the U.S. Now I know what these dolls are all about! I am sure this household will acquire a few more before my daughter is grown! These are definitely Popular Dolls For Little Girls!
About These Popular Dolls For Little Girls:
The history of this fantastic brand is as storied and rich as HABA's own. In 1950, Marianne Götz handcrafted beautiful dolls while her husband, Franz Götz, would sell them from a wagon he pulled with his bike.
Six decades later, the second generation of Götz family members is still running the show; and these two prominent companies have come together to sell their adored doll line to American children ages 3 and up.
For generations, the magic of a Götz doll was its extraordinary hair, sculptured face, trendy clothing and its soft fabric or vinyl body. Their superior quality and design still remains a favorite of doll lovers and collectors today.
Buy
You can purchase the beautiful Götz doll's online at Amazon.com. The doll I received, retails for $89.99.