*Product was received. Opinions are my own. This post includes my affiliate links.
Tinker Bell and the Legend of the Neverbeast
was released on Blu-ray, Digital HD and Disney Movies Anywhere on March 3rd. This is a CUTE movie. As soon as me and my family sat down to watch it, I knew it was going to be good.
Not only do you have cute little fairies, but you have this incredibly furry, big and loveable beast too! So many fun characters in the movie and the storyline is very entertaining.
This is a heartwarming adventure! An ancient myth of a massive creature gets the attention of Tinker Bell and her good friend Fawn (who is an animal fairy that is not afraid to break some rules to help an animal in need!). But, this particular creature is simply not allowed in Pixie Hollow. The scout fairies are determined to capture this mysterious beast because they fear he will destroy their home.
Fawn will try her hardest to convince her fairy friends to risk everything to help rescue the NeverBeast. Will they succeed?? You will have to watch this delightful movie, to find out! We love this movie!
Special Features
5 Essential Ingredients To Getting Gruff!
This fun, thrilling action-adventure movie roars to life with never-before-seen bonus extras on Disney Blu-ray and DVD! Yay!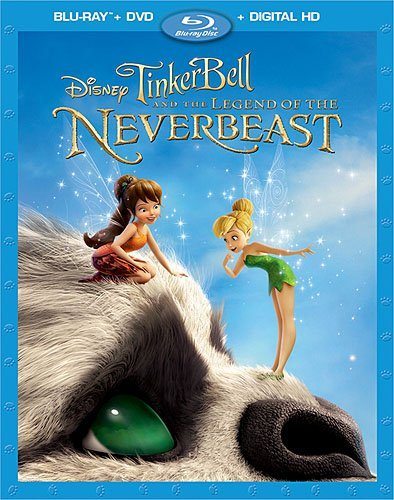 Buy
You can purchase Tinker Bell and the Legend of the Neverbeast
on Amazon.com
.
Have You Seen This Movie Yet?