*Product received. This post includes my affiliate links.
A Hilarious Movie You And Your Adult Friends Will Love!
If you are looking for a hilarious movie you and your adult friends will love, then you need to see 'A Bad Moms Christmas'. Oh my goodness, I laughed throughout the whole dang movie! It is HILARIOUS and a bit dirty! Definitely not for the younger crowd!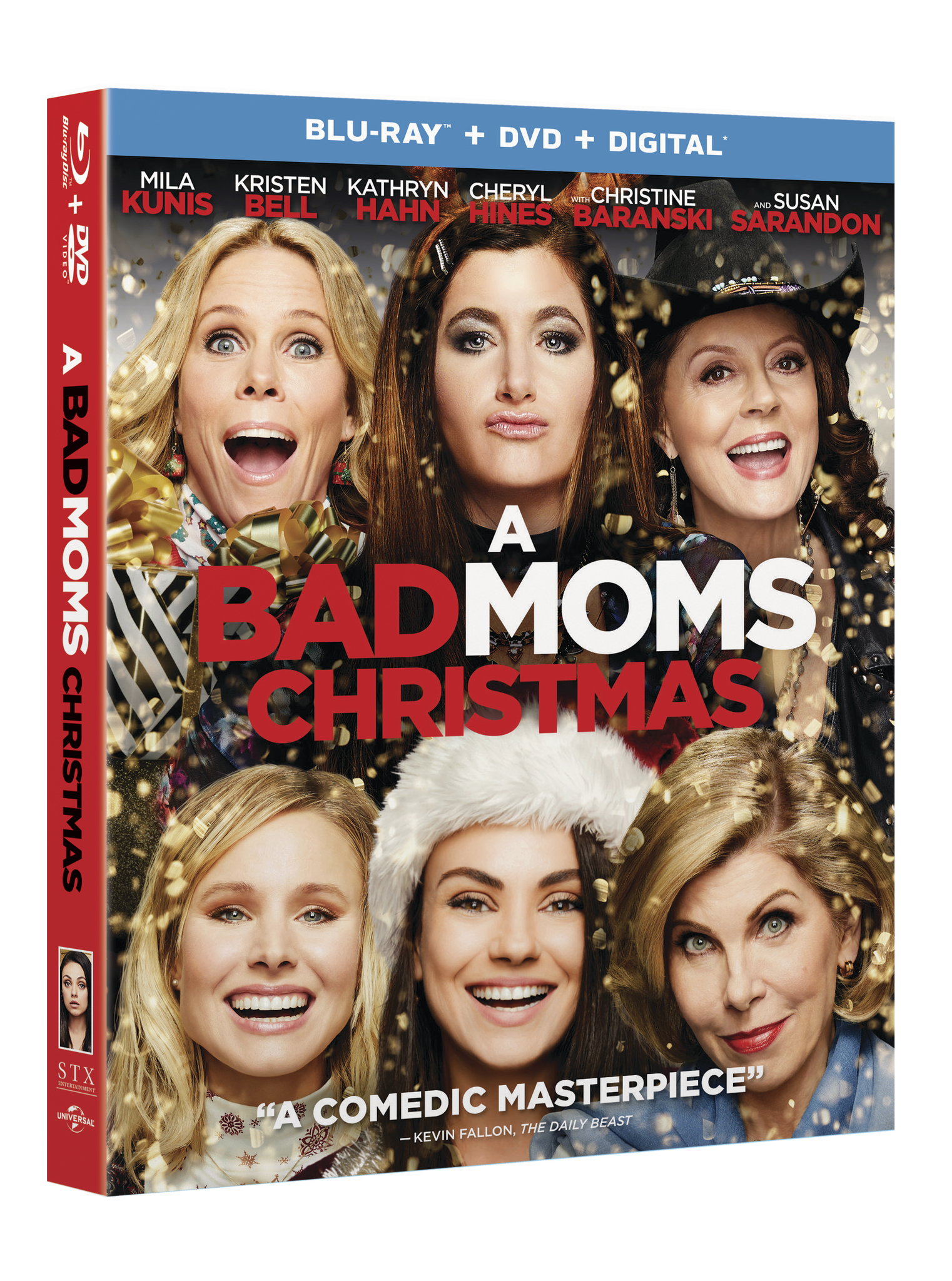 My hubby and I roared with laughter and had so much fun watching this movie. I know Christmas is over with, but this is a movie that you can watch anytime of the year if you want to be entertained and laugh, REAL hard. I love all the actresses in this movie, they are all so funny!
This movie is written and directed by Jon Lucas and Scott Moore and offers a hysterical look into the lives of moms dealing with family pressures and expectations during the holidays. A Bad Moms Christmas follows our three under-appreciated and over-burdened women as they rebel against the challenges and expectations of the Super Bowl for moms: Christmas. And if creating a perfect holiday for their families wasn't hard enough, they have to do all of that while hosting and entertaining their own mothers. The bonus gag reel, deleted scenes and extended music video on Blu-rayTM, DVD, and Digital deliver tons of laughs from the all-star comedic cast.
Buy
You can purchase A Bad Moms Christmas on February 6th on Amazon.com, when it comes out on Blu-ray, DVD and On Demand from STXfilms and Universal Pictures Home Entertainment.
Have You Seen This Hilarious Movie Yet?