Congrats to Courtney B!
This post brought to you by Diurex Diuretics. The content and opinions expressed below are that of Shop with Me Mama.
Oh my goodness, the bloating I feel lately, especially during that time of month. It is horrible at times and I can't even button my jeans at times! Ya, it can be that bad :/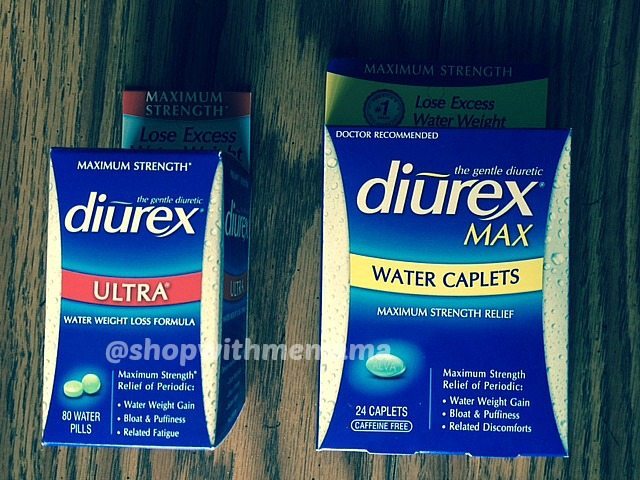 I have tried many other 'remedies' but non of them worked. They all left me feeling still bloated and uncomfortable. Usually, my go-to for relieving my bloating is to take a nice, hot bubble bath or apply peppermint essential oils to my stomach. But I wanted to find something that really helped and helped quickly. That is when I found  Diurex® and decided to give it a try, what did I have to lose??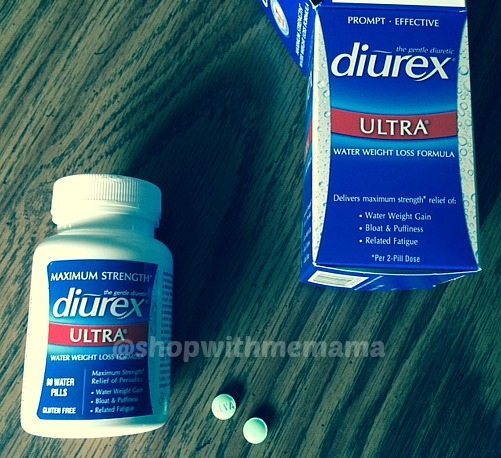 Diurex® diuretics help reduce periodic excess water weight gain, bloat, puffiness, and related discomforts, all of which I have had and needed relief from. Diurex® has five different formulas for you to choose from, so you can find which formula works for you. I was pleased to find out that millions of women trust Diurex® (The Bloat Medicine), to help relieve their premenstrual and menstrual discomforts. I was eager to try this medicine out.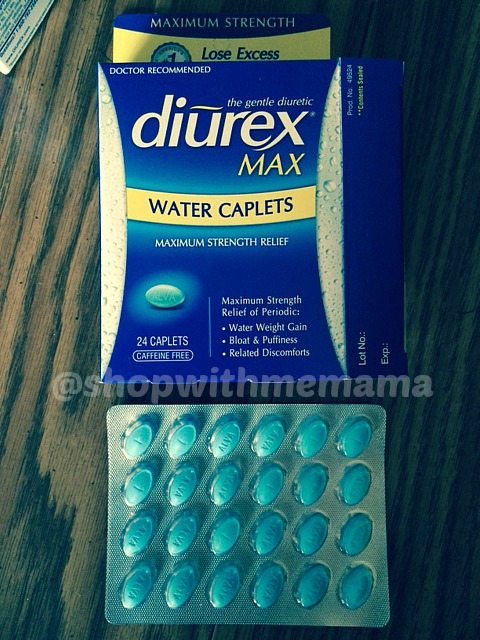 I received the Diurex® MAX and the Diurex® ULTRA to try. For the  Diurex® MAX you take a single dose tablet. It helps relieve the bloatedness and discomfort I feel around 'that time of month'. The Diurex® ULTRA is a 2-caplet dose. Both of these, taken at separate times/days of course, really helped with my bloating and discomforts. I felt relief and could button my jeans! It was very exciting to finally find something that works for me and helps make me feel normal again.
Benefits Diurex® ULTRA offers:
The Water Weight Loss Formula to provide prompt, effective and medically recognized relief
Maximum strength relief in each 2-caplet dose
Helps relieve monthly bloat, puffiness, water-weight gain and related fatigue
Gets rid of "blahs" and sluggishness from when you feel bloated and tired each month
Helps your clothes fit better – even during your period
Benefits Diurex® MAX offers:
Each single-caplet dose of DIUREX® MAX Water Caplets contains the maximum strength of a medically recognized diuretic
Helps gently provide hour-after-hour relief of monthly water weight gain, bloat, puffiness, swelling, and pressure-related discomforts
Gets rid of "blahs" and sluggishness from when you feel bloated and tired each month
Helps your clothes fit better – even during your period
Caplets dissolve quickly and start to work immediately to provide dependable hour-after-hour relief
Specially coated for ease of swallowing.
*Like with everything in your medicine cabinet, please make sure to read and follow all label instructions before using.
Grab Your Coupon!!!
You can even get a coupon at Diurex.com to try it for yourself!
Contest Time!
Everyone likes a good contest, right?  Well, 1 lucky reader will win a Diurex ® care package. In order to enter you must leave a comment sharing your hacks to battle bloating during 'that time of month'! Good luck!
Rules:
Contest ends July 18, 2015 at 12 am PST.