*Inexpensive Bedspread Sets In A Bag! Bed in A Bag received. 
Are you looking for inexpensive bedspread sets? I was and then I found the best and most inexpensive place to get a gorgeous bedspread set for my king sized bed! I am in love with it!
The pretty comforter is reversible, which I LOVE and it is just beautiful on my bed! The price was so good, the prices for all of the bedspread sets and their bed in a bag are so affordable!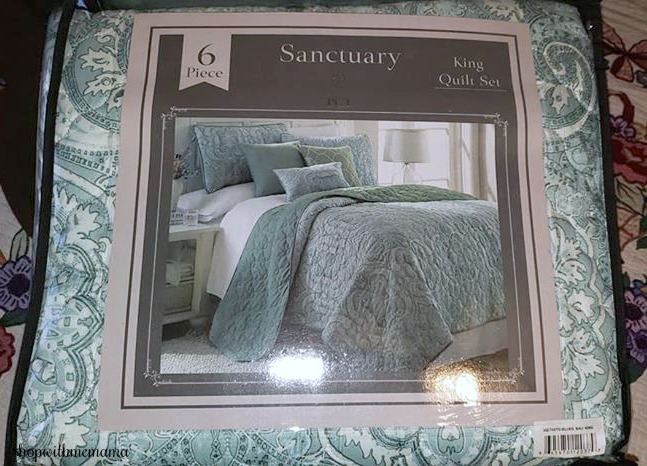 Next, I will be purchasing my son and daughter a bed in a bag too! My daughter was jealous and wants a set for Christmas! We shall see 😉
It was hard choosing from Latest Bedding because they have such a big collection of bed in a bag sets to choose from. As soon as I saw the one I wanted though, it became clear to me that that was the one I was going to get!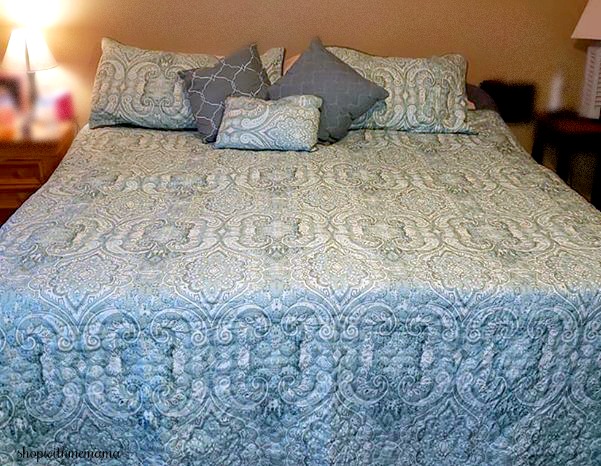 The bed in a bag bedspread set I received is not only pretty on my bed and looks great in my home, but it is so comfortable too. I am all about being comfortable especially when it comes to my bedroom! I am very particular about what I put on my bed.
This bedding set did not disappoint! Even my hubby thinks it looks fantastic in our room, on our bed. The bedspread set I received is the Bali 6 Piece Reversible Printed Microfiber Quilt Set by Amrapur.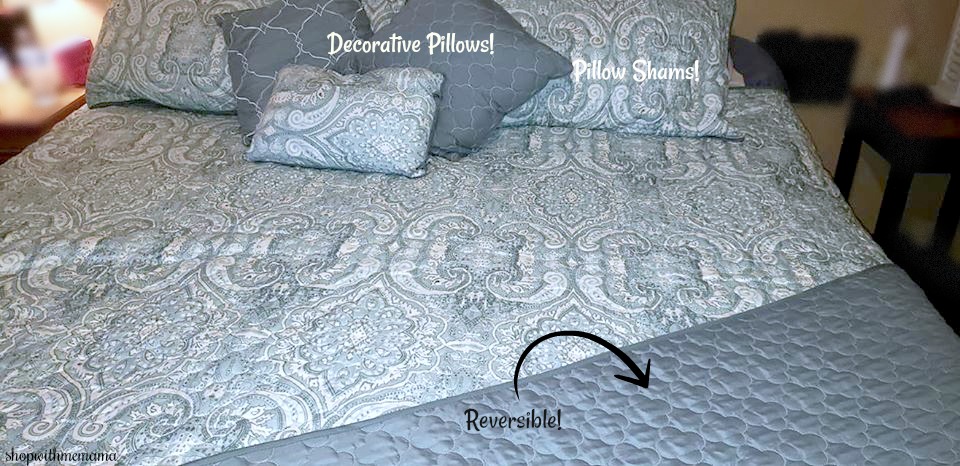 This bedding set comes with the comforter/bedspread, 2 quilt shams (pillow covers), and 3 decorative pillows! So, everything I need to make my bed look SO good! I am very impressed with this bedding in a bag set!
Description
Give your bedroom an island feel with this beautiful seafoam Bali Quilt Set. Polyester microfiber with polyester fill. The quilt is machine washable for easy cleaning.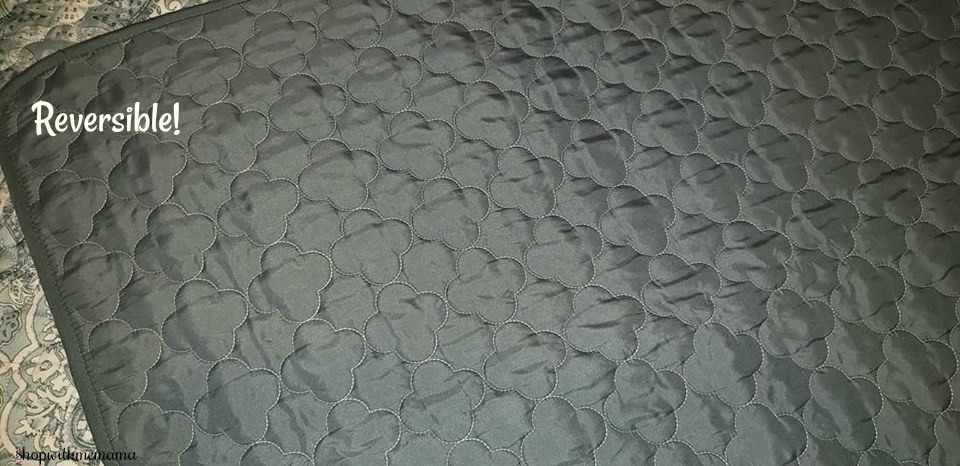 Features:
100% Microfiber
SET INCLUDES: (1) Quilt, (2) quilt shams, (3) deco pillows
MATERIALS: 100% Microfiber
FEATURES: Made from super-soft, comfortable polyester microfiber; Perfect for your own and guest room.
CARE INSTRUCTIONS: Machine washable and dryer safe. Recommended – Machine wash gentle cycle with cold water. Sun-dry or low tumble dry.
If I want a totally different and new look, I can easily turn the comforter/quilt over and have just the pretty gray side showing. The pillows it came with, really make that side of the comforter 'pop' with a bit of color. This is a very pretty bedspread set!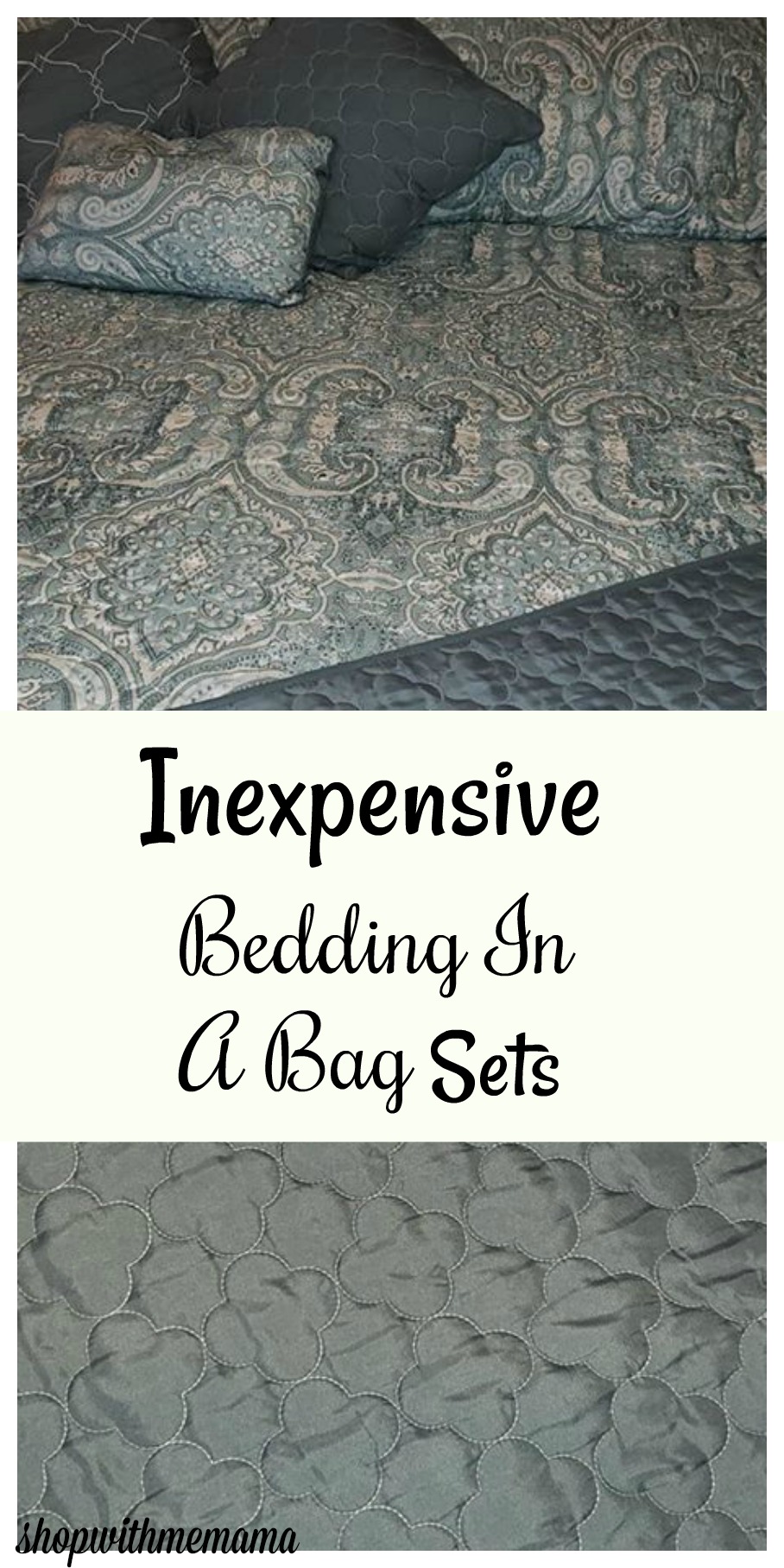 Coupon Code!
On December 12th, you can use coupon code: HOLIDAY10 to receive 10% off! Yay!
Buy
You can purchase these affordable bed in a bag sets online!
Get Social!
Connect with Latest Bedding on Twitter, Facebook, Pinterest, and Instagram!