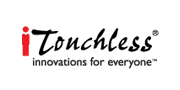 Don't you hate it when your garbage is full and it REEKS? Or don't you hate it when you have gross hands or your hands so full you can't open the lid to your trashcan? Can be very frustrating!!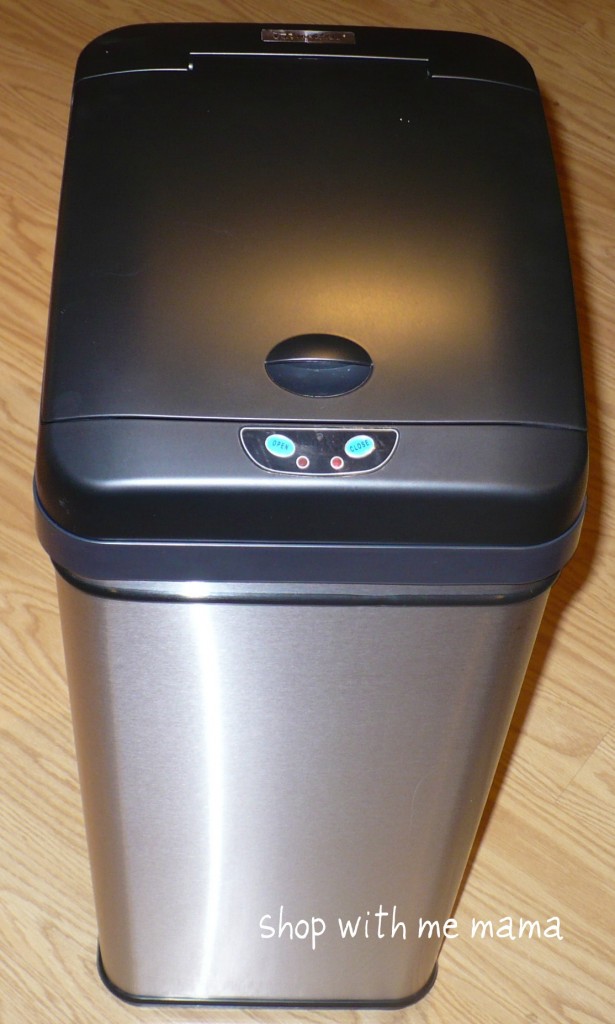 The iTouchless
Odorless Touchless Trashcan is this mama's newest BFF! Oh ya, I have it nestled in a corner of my kitchen and I'm liking this trashcan! The Odorless Touchless Trash Can DZT13 model is now equipped with a 3-dimensional Carbon Filter Gate (CFG) that uses activate carbon to effectively eliminate and neutralize tough odors. Now, you can't really believe what a product claims, until you try it out. I was skeptical, so, the day I got this garbage can, I cooked salmon 🙂 Where did the leftovers go? In the trashcan of course! Now, before you gasp in disgust, hear me out! The garbage bag was freshly put in, so the salmon was on the bottom 🙂 Throughout the next day or two, other garbage went in, half eaten sandwiches, yogurt containers, Slim-Fast products and more. The day I was ready to haul the trash out, I had to sniff at the trashcan. With the lid closed, there was absolutely NO smell of the decaying salmon bites that were nestled comfortably at the bottom of this trashcan. So, it WORKS. Of course when you open the lid to the trashcan, that is a different story 🙂 Oh and mamas with new babies, this is PERFECT for the nursery for those messy poopy diapers 😉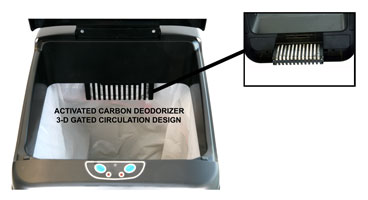 Another awesome feature of the iTouchless
Odorless Touchless Trashcan is that you don't have to touch it to open it!This garbage can comes equipped with the latest BEAM sensor technology, opening the lid automatically when you approach within 6 inches and closing it in 4 seconds after you walk away. This is sooo very helpful when I have dirty meat hands, grimy hands or hands full of things! I never have to touch this trashcan, unless I am emptying it of course!  This does need 4 D-sized batteries which are not included.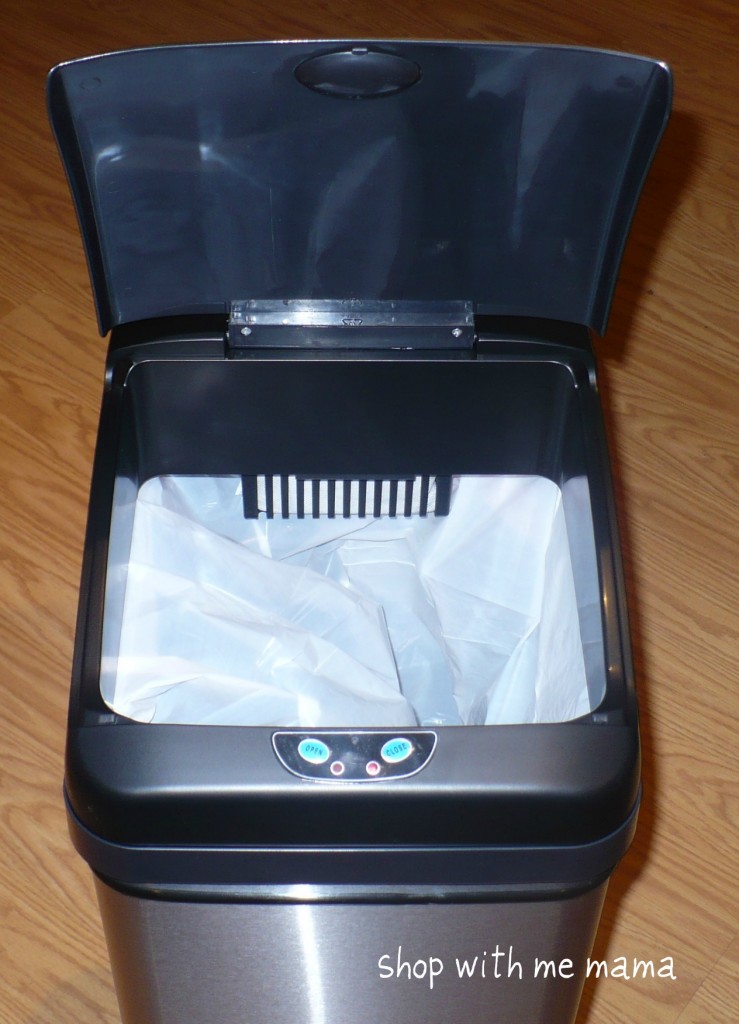 Since my whole kitchen is stainless steel appliances, this fits PERFECTLY in my kitchen. It is sleek and nice looking and I just love it. Check out the advantages:
*100% touch-free, odor-free and eliminates cross-contamination of germs
* Equipped with a 3D Carbon Filter Gate (CFG) deodorization system
*Provides an unscented deodorizer to neutralize the toughest odors up to 3 months before needing replacement
*Extra-wide opening (11.75 inches is the largest diagonal opening size in compared with all sensor activated trash cans on the market)
* Fits in larger debris such as full size pizza box and 2 gallon milk bottle
* Water-resistant sensor eye guard to resist liquid and stain
* Advanced SealTM (AS) Lid Technology:
-Sealed away lid hinges for better performance and easier cleaning.
-Longer lasting and quieter lid operation
* Air-escape holes at base for effortless trash bag removal
*Optional AC adaptor powered (AC adaptor purchases separately)
Lots of great features!
A Bit About iTouchless
(Taken from their site):
iTouchless Housewares & Products, Inc., the creator of the Touchless Trashcan®, EZ Faucet®, and Towel-Matic®, manufactures and distributes a line of innovative housewares and products. Our mission is to make people's daily life a little easier by using our innovative products.
Buy
You can purchase the iTouchless
Odorless Touchless Trashcan online at http://www.itouchless.com/
Disclosure:
I was sent product for review. These are my own honest opinions, thanks! This post includes my affiliate links.