*Product received. Opinions are my own. This post includes my affiliate links.
I am not old enough to see sagging in my skin just yet, but I am sure that will be coming soon, sigh. I do have some lines on my face, particularly around my mouth and between my eyes, that I know are getting more prominent. I want to stay looking young, but aging is inevitable, unfortunately.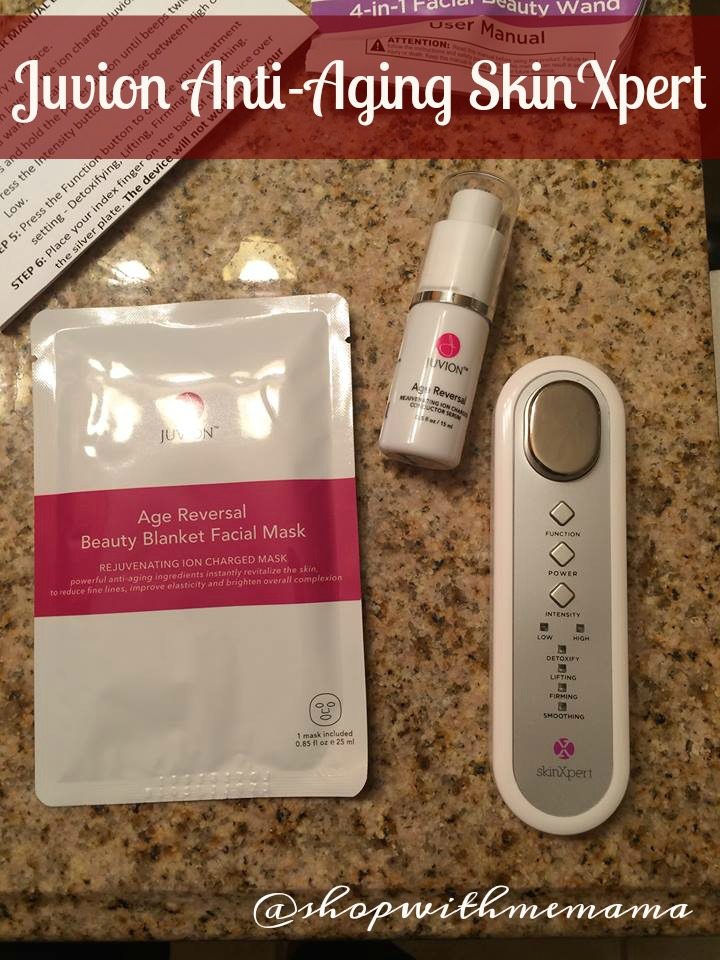 I received the Juvion Anti-Aging SkinXpert with Ion Charged Serum to try out. When I first pulled it out of the box, I was not so sure it would do what it says it can do which is reducing wrinkles, helps with skin sagging and so on. But goodness I was gonna give it a try!
Check out my video, below:
It takes 2 AAA batteries which were included (love it when companies include the batteries). I then pressed the on button then you can choose the intensity you want it to be at and what function (tightening, toning, detoxifying, lifting).
I read the instructions carefully before using as I did not want to do something wrong. Then I put on the Ion charged serum on my face and started Juvion Anti-Aging SkinXpert.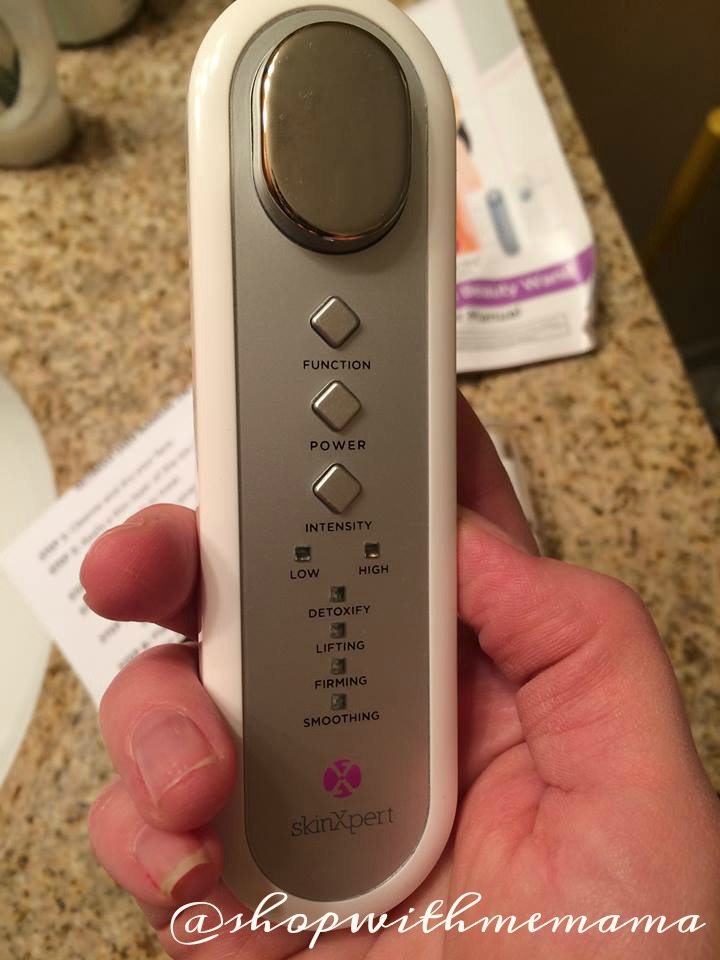 It really is a great device! It works and you can feel your face muscles being stimulated. when I use it around my mouth, I swear I can taste a metallic taste, it is weird! After I am done using this device, my face feels like it is energized, my muscles feel stimulated and I can tell it is working.
I have been using this for 3 months and have noticed my face feeling firming. This is simple to use and is battery powered, so no cords to plug in, I really liked that. I am pleased with this product so far and will continue using it.
I can say for sure right now, that my finer lines around my mouth have become less noticeable. My eyes are less puffy underneath and my face just feels really healthy.
When you are done using the Juvion Anti-Aging SkinXpert, you can wipe the little metal piece that you use on your face, with a damp cloth. Do not put in water (<— Common sense!).
What Does Juvion Anti-Aging SkinXpert Come With?
Kit Includes Juvion SkinXpert, Ion Charged Serum, 1 Face Mask and Instruction Guide.
Grab Your Coupon!!
If you are interested in purchasing the Juvion Anti-Aging SkinXpert, you can use this coupon: 'JUVION10' to get 10% off any product in the Juvion line (they have 6 different listings).
Buy
You can purchase Juvion Anti-Aging SkinXpert online at Amazon.com. It retails for $119.99.