Kara Vita produces some really great skin care products. They initially made Kara Vita skin care for burn patients. And, as of 2003, Kara Vita became available to everyone through Kara Vita Skin Care Consultants.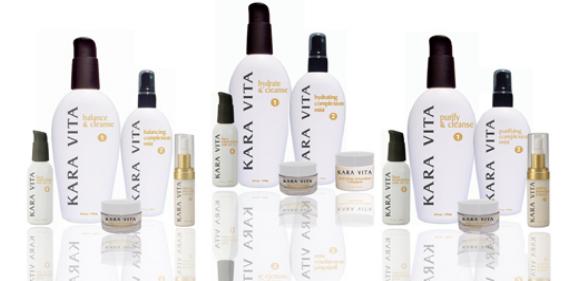 The products are pure and are made with pharmaceutical grade, bioactive ingredients. They also are the only company in the world with a patented time-released Lyphazome™ Nanotechnology, which actually delivers ingredients into your skin.I loved hearing that, because the deeper penetration of beauty products, the better, at any age.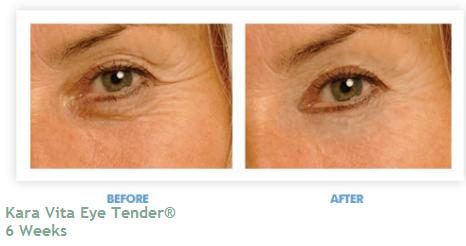 Another great thing about Kara Vita is that they have a very high potency which allows you to see results, sooner rather than later. I liked that too and had to give Kara Vita a try.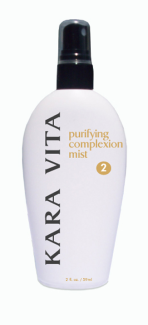 I received the Purifying Complexion Mist and the Purify and Cleanse Kara Vita products to review. At first, I did not know about even trying the Purifying Complexion Mist, only because it does contain oils. But it is antibacterial Bergamot Oil and is supposed to help with acne somehow. But still I was skeptical. I sprayed this on my face, after cleansing and wiped it off with a cotton ball. My face felt really really soft when I used this. I can say, my face did not break out while using this. I did have regular breakouts, but nothing new or more, when using this complexion mist. The scent is a bit much for me, but does go away quickly.
Benefits of using the Purifying Complexion Mist:
Tightens and refines pores
Removes dirt, oils, and cosmetics
Hydrates skin with nanospheres
Cleanses with antibacterial Bergamot Oil
So, it certainly does moisturize your face! That I can say. You can also use this throughout the day as a pick me up to your tired skin. Just don't use as much as you would after washing your face, that way you can just do a spray and rub it in when necessary.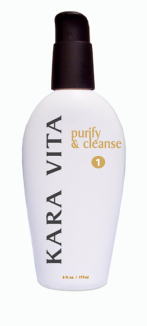 The Purify and Cleanse cleanser is certainly by far my favorite. You know, if you read my blog, I am a Proactiv Solutions user and probably always will be, but this Purify Cleanser is certainly a great product. Since using this product, and I have been using it for about 3.5 weeks, I have not had any irregular breakouts or bad breakouts, just normal one or two pimples. I have not broken out on my chin what-so-ever and my pores look very clean. I had no bad reaction to this and it is mild and gentle.  I have to say when I run out of this, I am most definitely ordering me so more, it is really that good.
The Purify Cleanser Benefits:
Controls breakouts and blemishes
Uses natural antiseptics like Lemon and Lavender Oils
Refines pores and soothes irritations
Yes, this has oils in it too, so again I was skeptical, but I am very glad I tried it anyways and gave it a shot. A great example of never knowing until you try it!!
Buy
I was sent product to review. These are my own honest opinions, thanks!