Every morning, I have to have a cup of coffee. Now that I am pregnant, I do have to cut back on it, and so I also sip a good cup of the old decaf too! I have always heard really great things about the Keurig Coffee Maker and was so happy and thrilled to be able to review the Keurig Special Edition Brewing System!
This came right before Christmas and I was excited to try it out. Super easy to just pull out of the box and get started. I am really bad at reading directions and tend to go by looking at pictures.
Since this required no assembly, I was pretty much good to go. The only thing I did have to do was add water in the side pitcher and run water through it before the first initial use to ensure it was "cleaned" out or "flushed out". That was easy 🙂
Next, I filled the pitcher compartment again, with cold water, and attached it back to the coffee maker. Then, I pressed the power button and just waited. When it says "Ready to Brew" you open up the top part of the Keurig and put in your little K-Cup of coffee, tea or hot cocoa (YES, hot cocoa!!!!!!), and then close it up.
Then, the three buttons for a small cup, medium cup or large cup will start blinking and you just press which one you want. It will start brewing your cup of perfection immediately and it only takes about 5 seconds!!! NO filters to worry about, no mess to clean up!!
I love this machine!! I got such a wonderful variety of teas, coffees and hot chocolate. Of course, the hot chocolate is our all-time favorite! It is very chocolatey (but maybe that is because I never make the big cup, I always just do the medium on everything). I did do a big cup of the hot chocolate for my Mother in Law and she said it was kind of watery, but I never tasted the larger cup for myself. But, my mother-in-law complains about EVERYTHING, so there's that…
The Lemon tea that came with it is so so so delicious! I seriously have never tasted a tea that was that good. Of course, I do have to add my regular granulated white sugar to it 🙂 I also love the fact that making an iced coffee or iced tea is super easy to do too. You already have it in the cup, so just add the ice and you are good to go!!!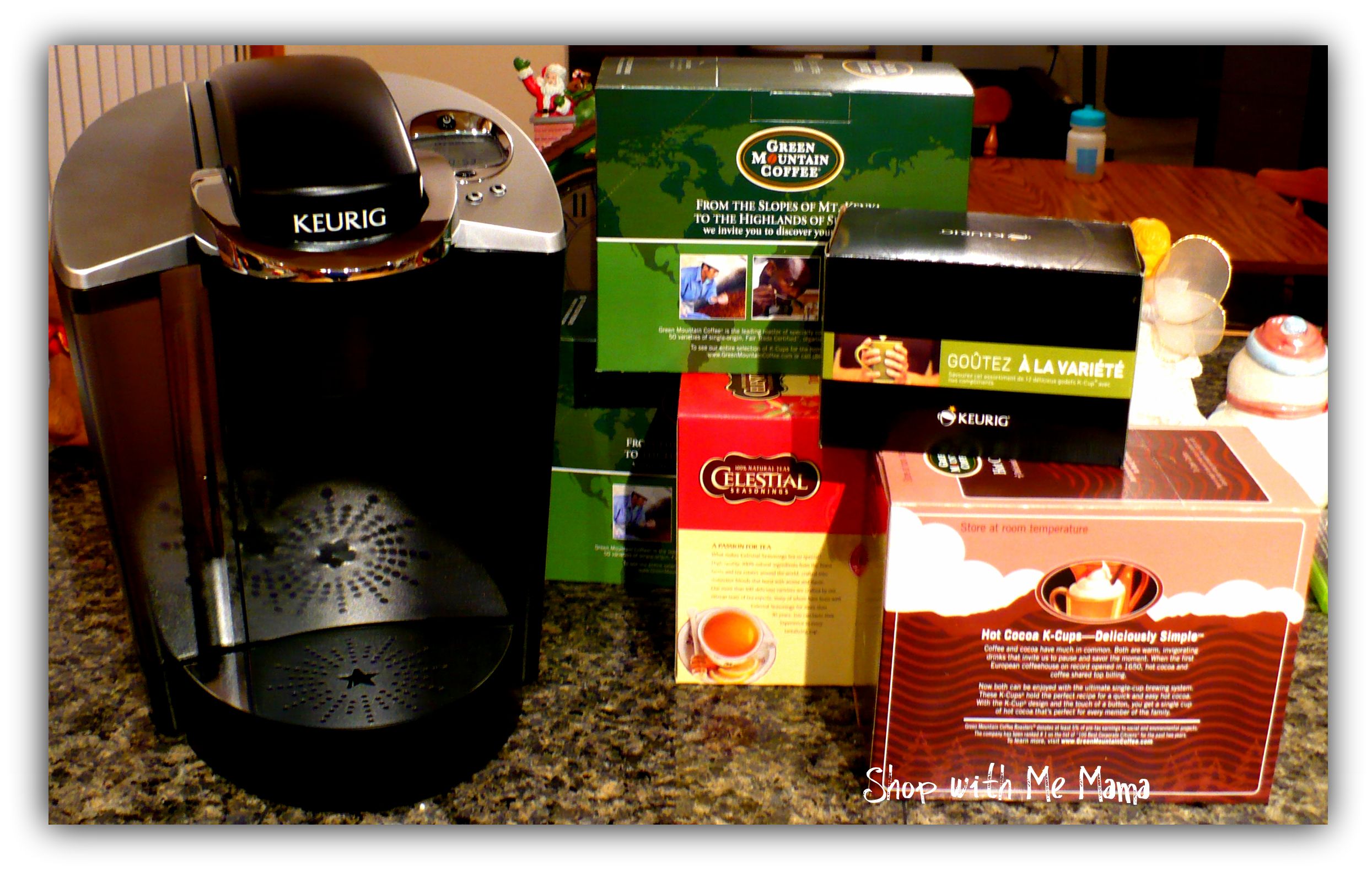 Some dislikes? The only dislike I can think of, and this was because my Mother-in-law brought it up, was that it can get watered down a bit if you have a bigger cup, only because there is only so much product in those pods of coffee, hot chocolate, and teas. If you want it more potent, just go for the small or medium cup and the problem is solved.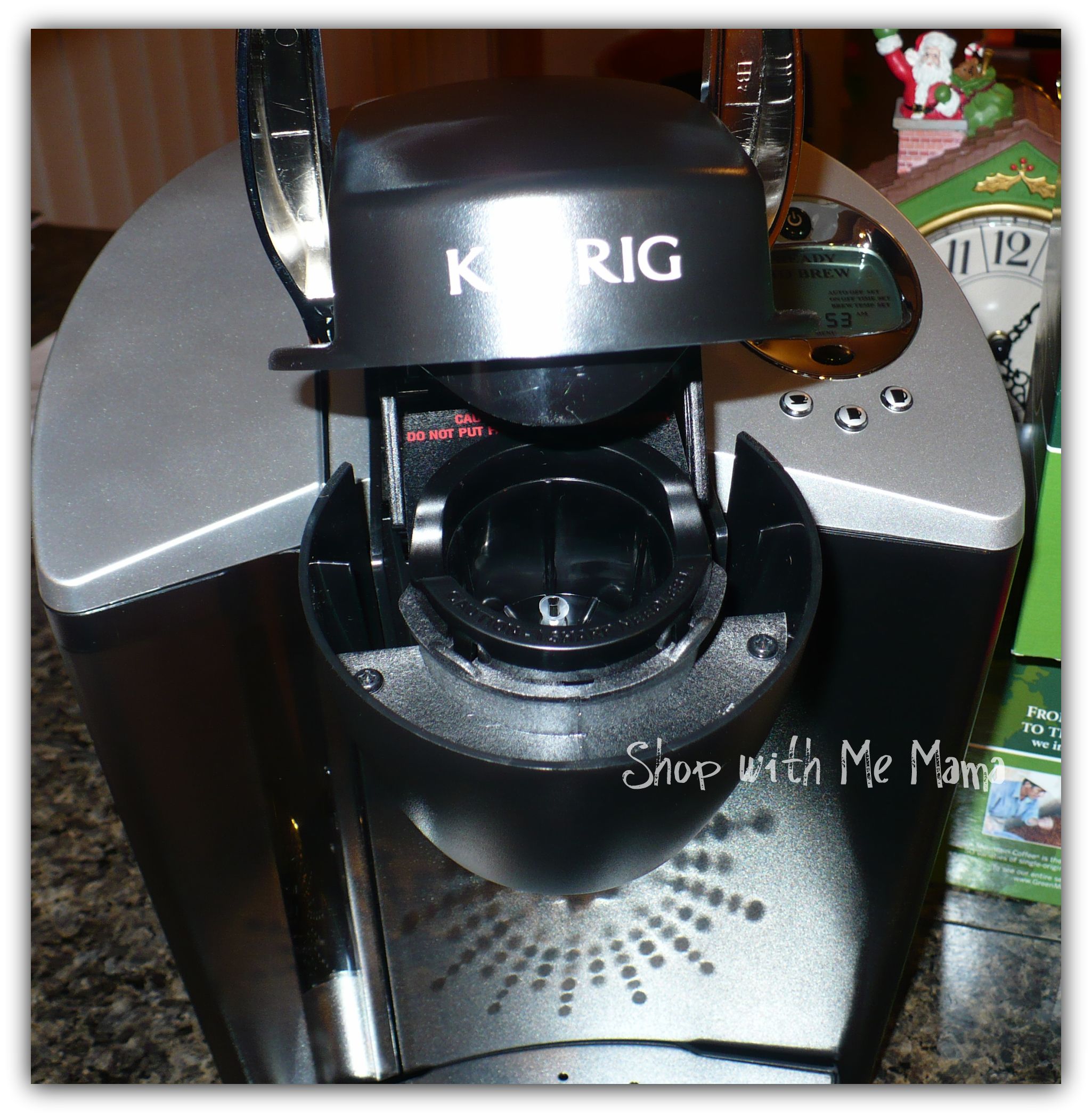 The machine itself is attractive and sleek. It looks nice on my kitchen counter and I have received many compliments on it. Though it only makes one cup at a time, I personally love this. I always made myself ONE cup of coffee a day, no one else really wanted any, so if more was made it would get wasted. So this is just perfect for me! And, it would be perfect for dorm rooms or smaller apartments too! A cup of coffee would go great with my homemade blueberry biscuits! YUM!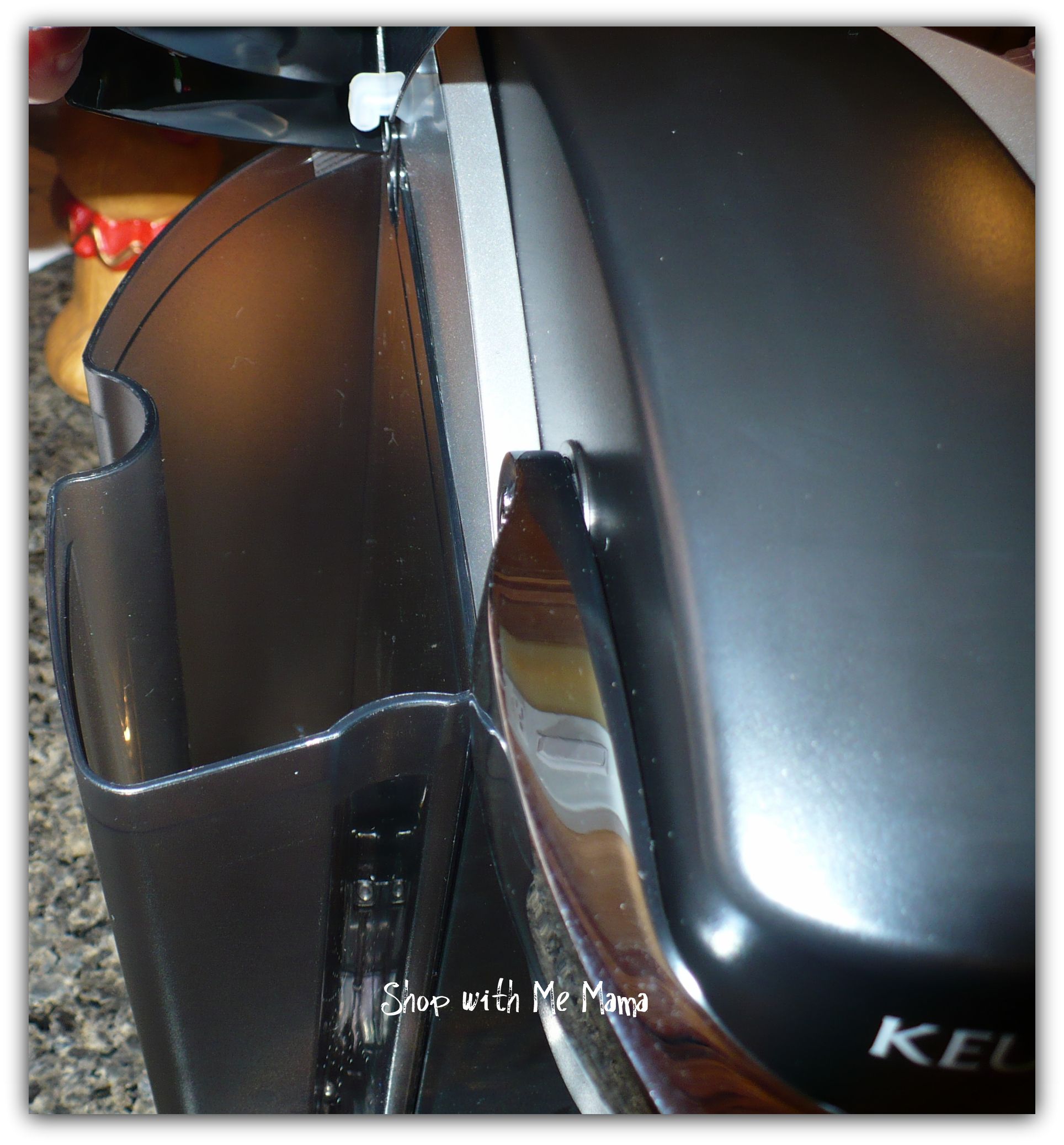 Some Facts About the Keurig Mini Plus:
*Coffee-lovers can choose from three serving sizes: 6 oz for a more intense brew, 8 oz for an average serving or 10 oz for a small travel mug.
*The temperature heats up to 185F, so you get a piping-hot cup every time without wasting any coffee.
*With 200 varieties of K-Cup flavors, you are sure to find the perfect coffee, iced coffee, tea or hot cocoa for any class, exam, or post-party wake-up call.
*It also comes in three color options including red, silver and black.
The Details (taken from the Keurig Site):
The Special Edition Brewing System brews a perfect cup of coffee, tea, hot cocoa or iced beverage in under one minute at the touch of a button. Featuring chrome accents and a blue, backlit LCD display, the Special Edition brewer allows you to program water temperature, set the digital clock and Auto On/Off. With the choice of three cup sizes, the Special Edition brewer offers a removable drip tray to accommodate travel mugs. Includes a bonus variety box of 12 K-Cups®.
* Programmable
* Choice of 3 cup sizes (6 oz., 8 oz. and 10 oz.)
* Removable 48 oz. water reservoir
* Quiet-Brew Technology®
* Energy Savings Mode – Auto On/Off
Buy It!
You can purchase the Keurig Special Edition Brewing System or the Keurig Mini online at http://web3.keurig.com/ and right now you get free shipping on all brewers!!
Disclosure:
I was sent a Keurig Mini Plus to review. These are my own honest opinions of this product. The above Amazon.com link is my own personal affiliate link, thanks!