Me and my family LOVE blueberries so I had to make this when I saw it in our little cookbook… Blueberry Biscuits are so dang good!
The ingredients are simple… Preheat your oven to 375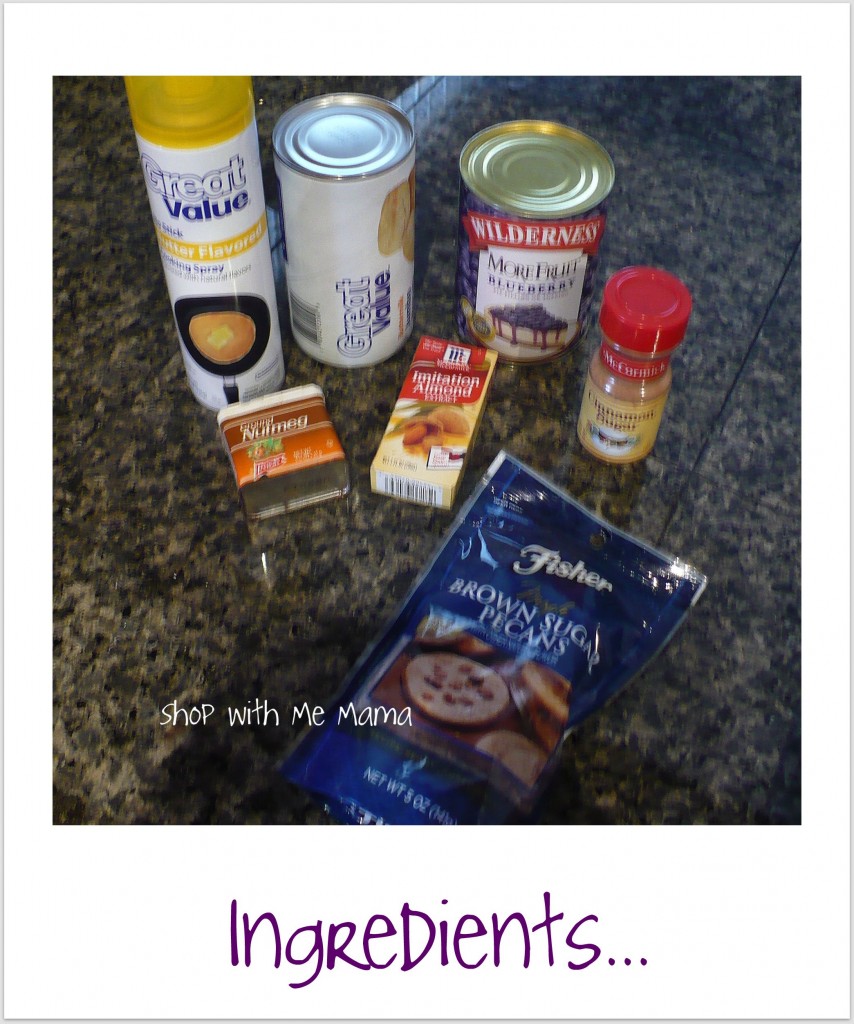 *1 can of large-size refrigerator biscuits
*1 cup of canned blueberry pie filling
*1/4 teaspoon ground nutmeg
*1/4 teaspoon almond extract
*1 teaspoon ground cinnamon mixed with 1/4 cup of  sugar
*1 cup of brown sugar pecans (I added this it was not called for…)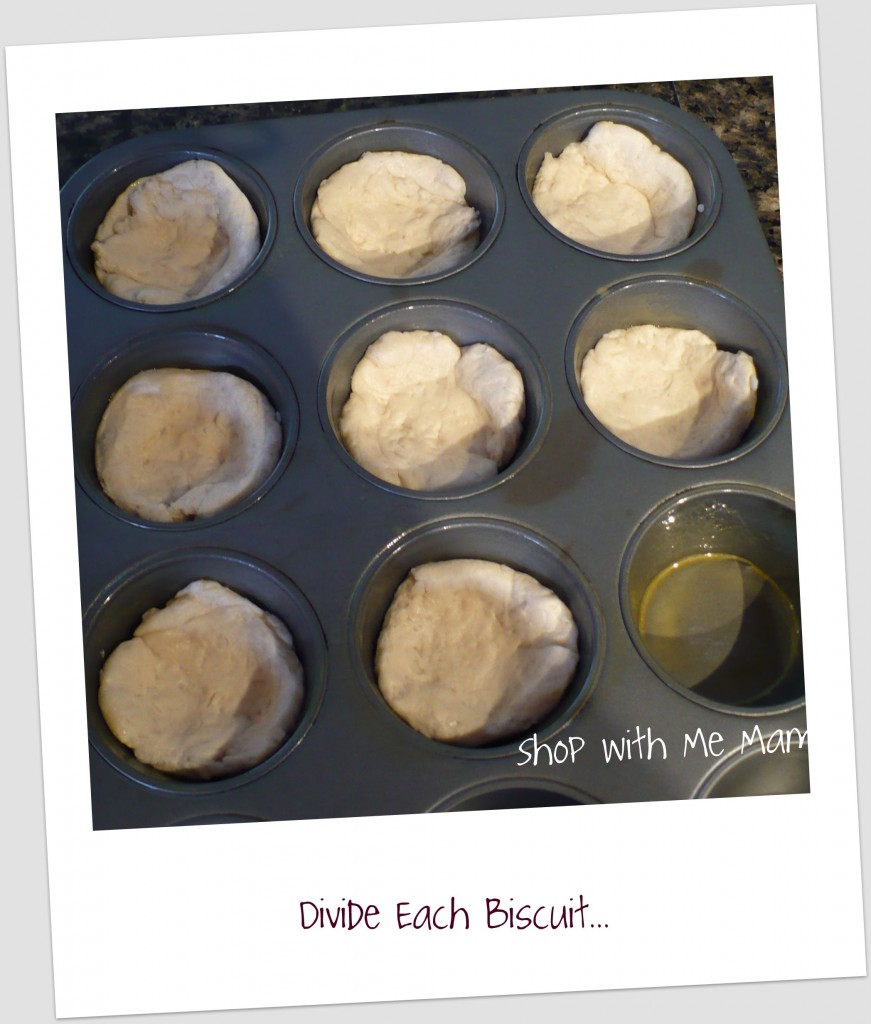 Spray a 12-cup muffin pan with nonstick cooking spray. Divide each biscuit in half. Press half biscuit in bottom of 8 of the muffin cups, covering the bottom completely. Leave 4 of the cups empty.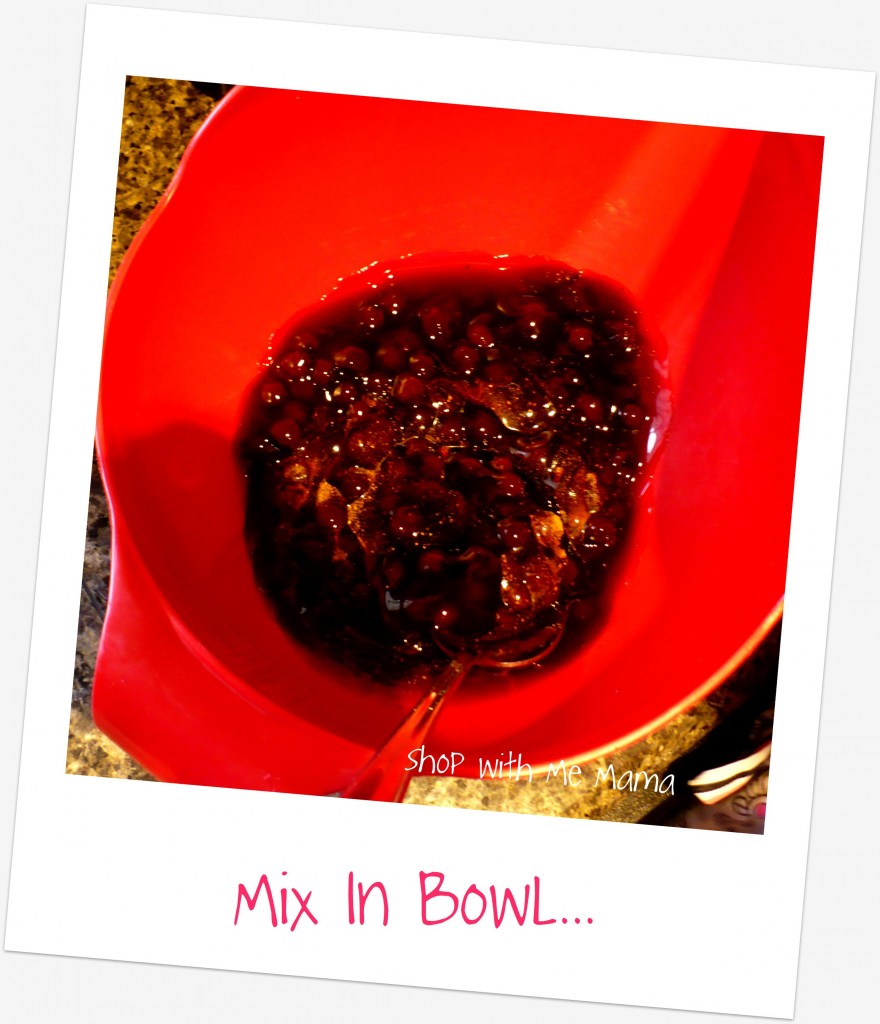 In a small bowl, combine blueberry pie filling, nutmeg and almond extract.
Spoon 1 tablespoon of the blueberry pie filling into your mouth (just kidding..) on the top of each biscuit half.
Cover the top of the blueberry filling with the other half of the biscuit.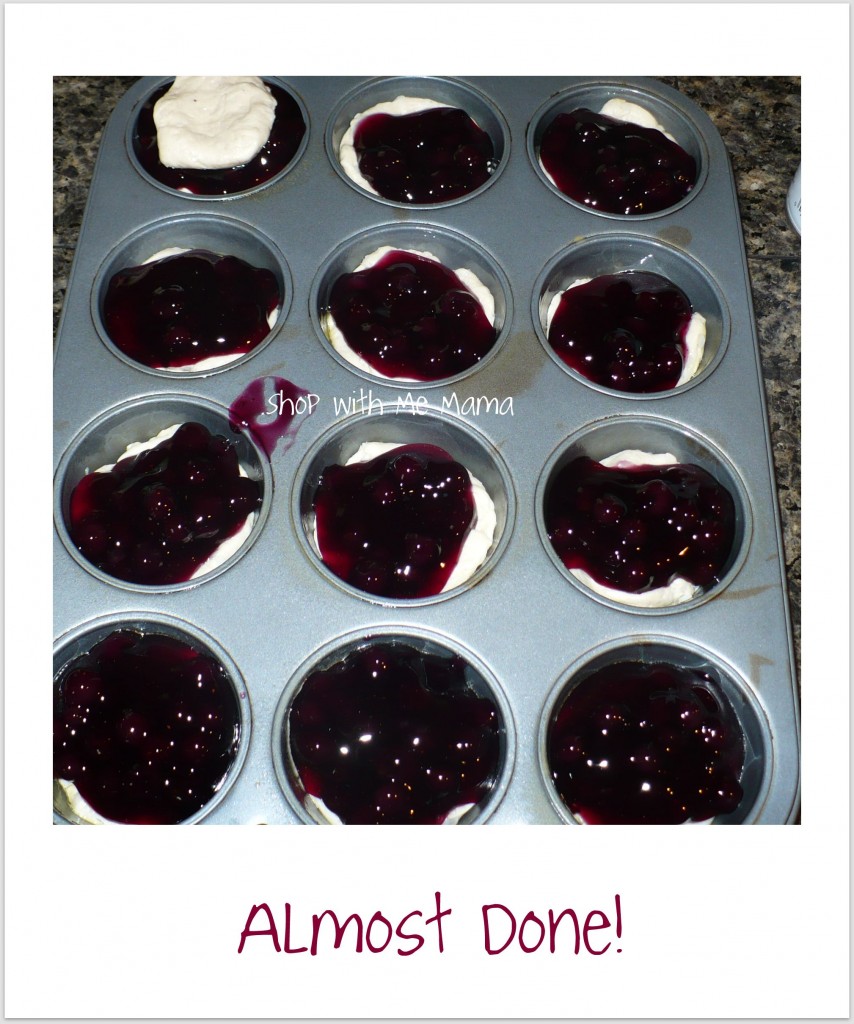 Sprinkle each one with a little (or a lot!) of the cinnamon and sugar mixture and add the brown sugar coated pecans!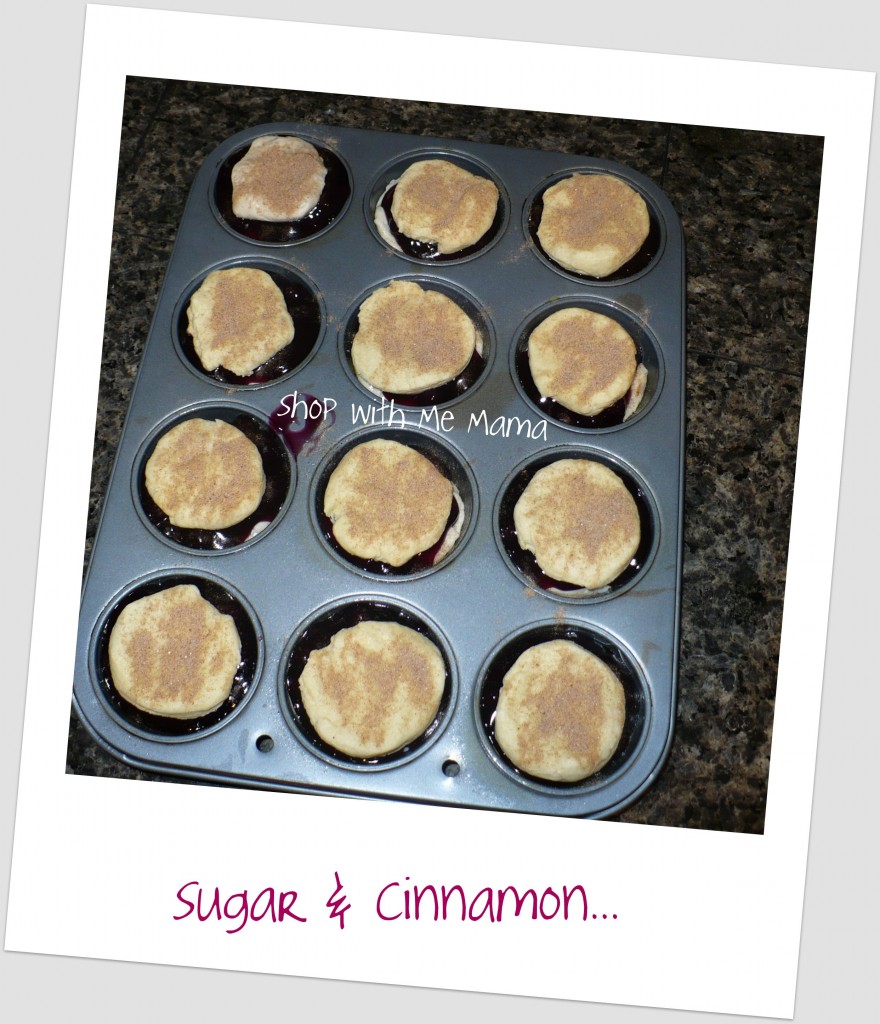 Bake for 15 minutes. Enjoy!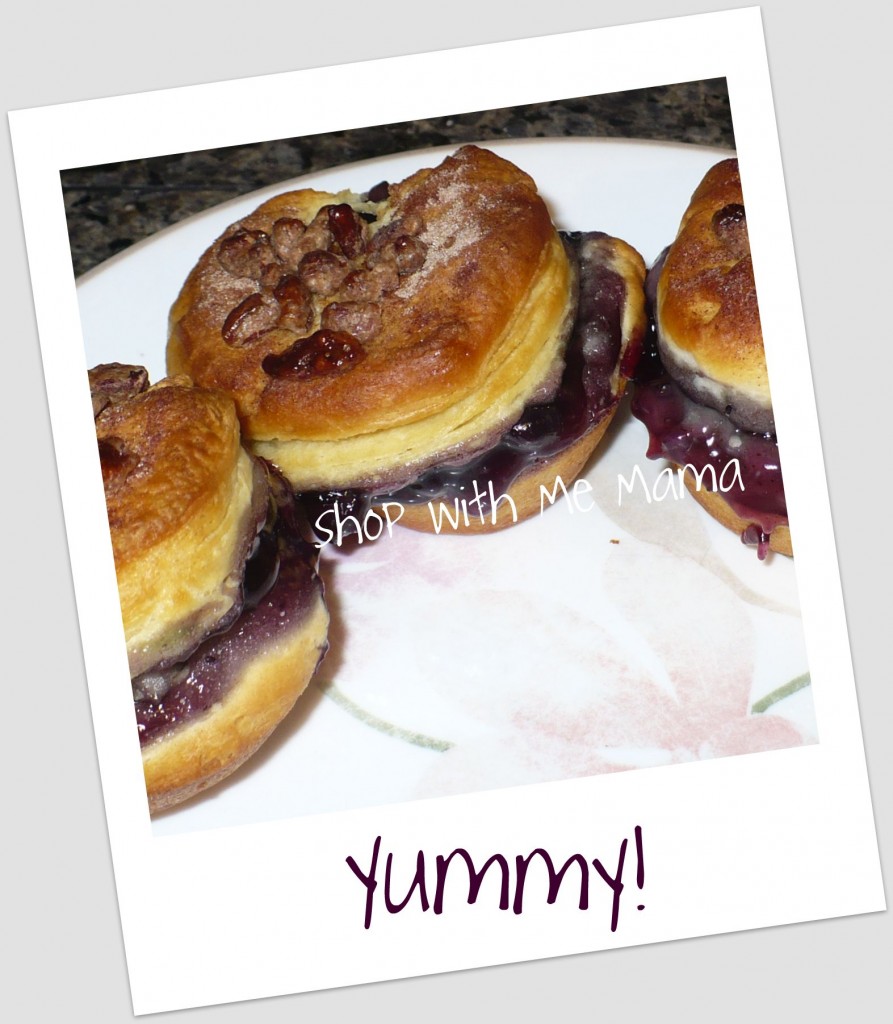 These were a HUGE hit and did not last more then 6 hours at my home! 🙂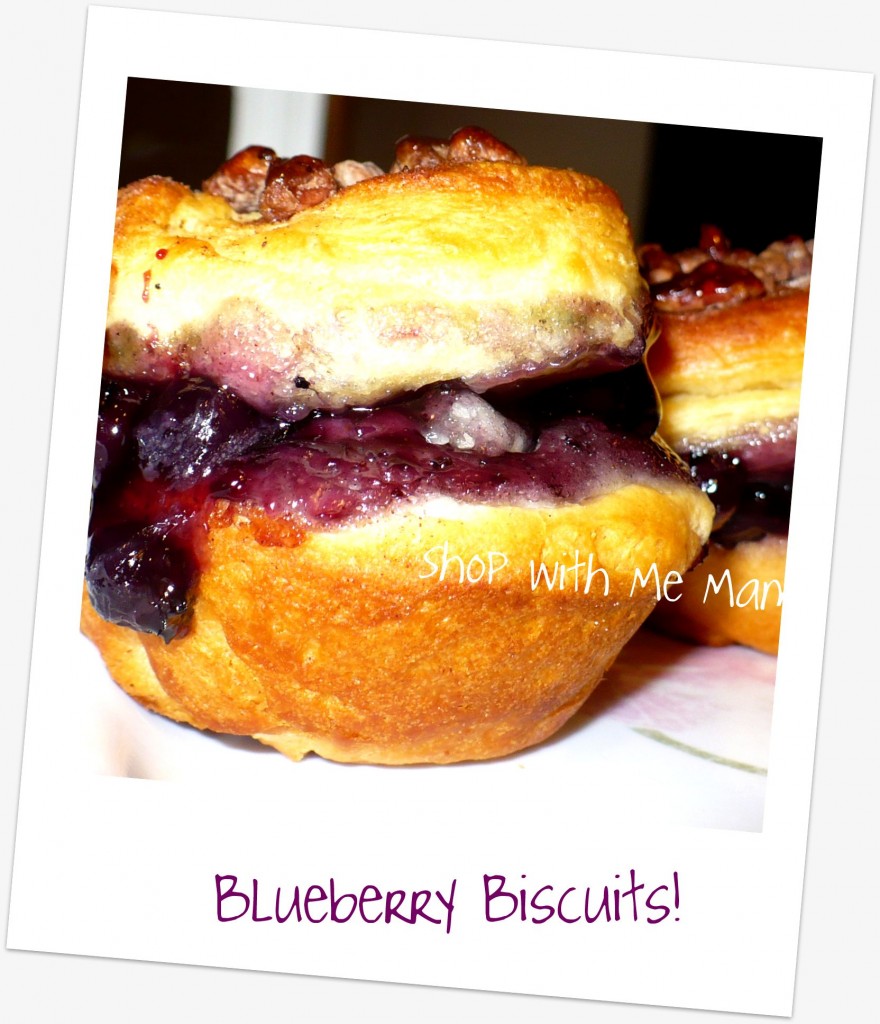 What are your favorite treats to make at home with the kids???