I rarely give my kids any medicine if I know I can ease pain naturally. Sure, if they have a fever, I will use medicine to bring it down, but I really try to stay away from it.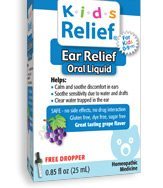 When I heard about the kids line of homeopathic remedies, I was interested enough to have them sent to me to try out. I received the following products: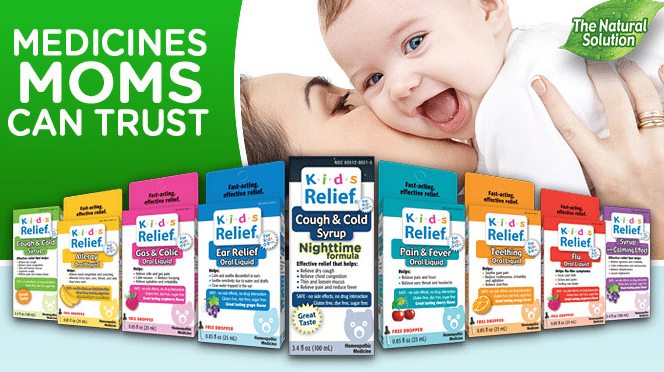 pain & fever oral solution
My baby boy did get a fever, so I was able to use the pain & fever oral solution. I did notice it took the fever down a tiny tiny bit, but not enough to not be concerned still. I eventually had to go back to our regular brand, unfortunately. I also tried this on my daughter, when her throat was sore and she said she did not feel better after a half hour or so of taking it. So I did not see any benefit from using this one.
The cough & cold syrup did help my sons cough for a bit, but you can never fully take away that itchy throat anyways, so this worked fine.
I have not tried the other two yet, as I have not needed to use them. I am sure when spring rolls around, I will be using the allergy one. And, when my kids have an earache, I will use the earache oral solution first, before anything else.
They do have an extensive line of products ( over 200 over the counter formulations ), for your little ones. I love that they are natural. My kids also did not mind the taste of the two that they took, so that was a plus!
About The Products
The Kids Relief line of homeopathic remedies is manufactured by Homeolab USA. Homeolab products include over 200 over the counter formulations (single remedies and combination remedies) developed from more than 1,500 different root substances. We also carry trace elements, essential oils and plant extracts. Homeolab's homeopathic medicines are manufactured from only the finest of natural ingredients. Our commitment to quality and purity assure that you are getting the finest products available. All Homeolab products are manufactured in strict accordance with FDA and HPUS guidelines. For more information, please visit www.kidsrelief.com.
Do you use natural products/medicine in your home?