*I am an FHE Insider. I will be receiving product for this post. This post includes my affiliate links.
Have you seen Kung Fu Panda and Kung Fu Panda 2? We have and loved them! They are not only really entertaining but they are so funny too!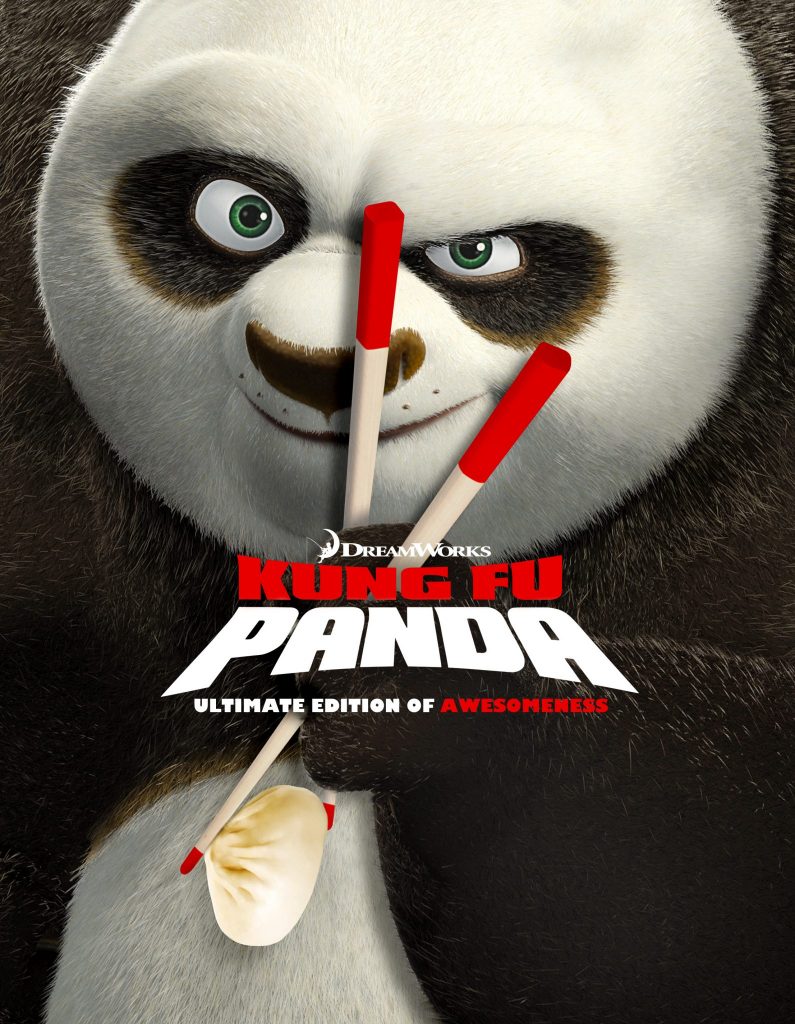 To celebrate the upcoming release of DreamWorks Animation's Kung Fu Panda 3, revisit where it all began with over 80 minutes of fur-flying fun, including all–new antics!
The Hilarious Smash Hits DreamWorks Animation's Kung Fu Panda and Kung Fu Panda 2 Arrived with New Bonus Features on Digital HD December 15 and Blu-ray™ and DVD January 5. Skadoosh!
All About The Movies!
In DreamWorks' Kung Fu Panda, Jack Black is perfect as the voice of Po, a noodle-slurping dreamer who must embrace his true self – fuzzy flaws and all – in order to become the Dragon Warrior.
With groundbreaking animation and high-kicking humor, the Oscar-nominated Kung Fu Panda is delightful entertainment for the whole family. Black reprises his role as Po in Kung Fu Panda 2, the fiercely funny Academy Award-nominated sequel. In his biggest challenge since becoming the Dragon Warrior, Po must lead his friends and fellow kung fu masters, The Furious Five, on a mission of epic proportions to defeat his most threatening rival yet!
The Kung Fu Panda franchise features the all-star voice talents of Jack Black, Angelina Jolie, Dustin Hoffman, Gary Oldman, Jackie Chan, Seth Rogen, Lucy Liu, David Cross, Michelle Yeoh, Danny McBride and Jean-Claude Van Damme.
The re-release of these films will include exciting new bonus features for the whole family to enjoy, including an all-new 22 minute animated adventure, "Secret of the Scroll," and an exclusive sneak peeks of DreamWorks Animation Kung Fu Panda 3.
Activity Sheet!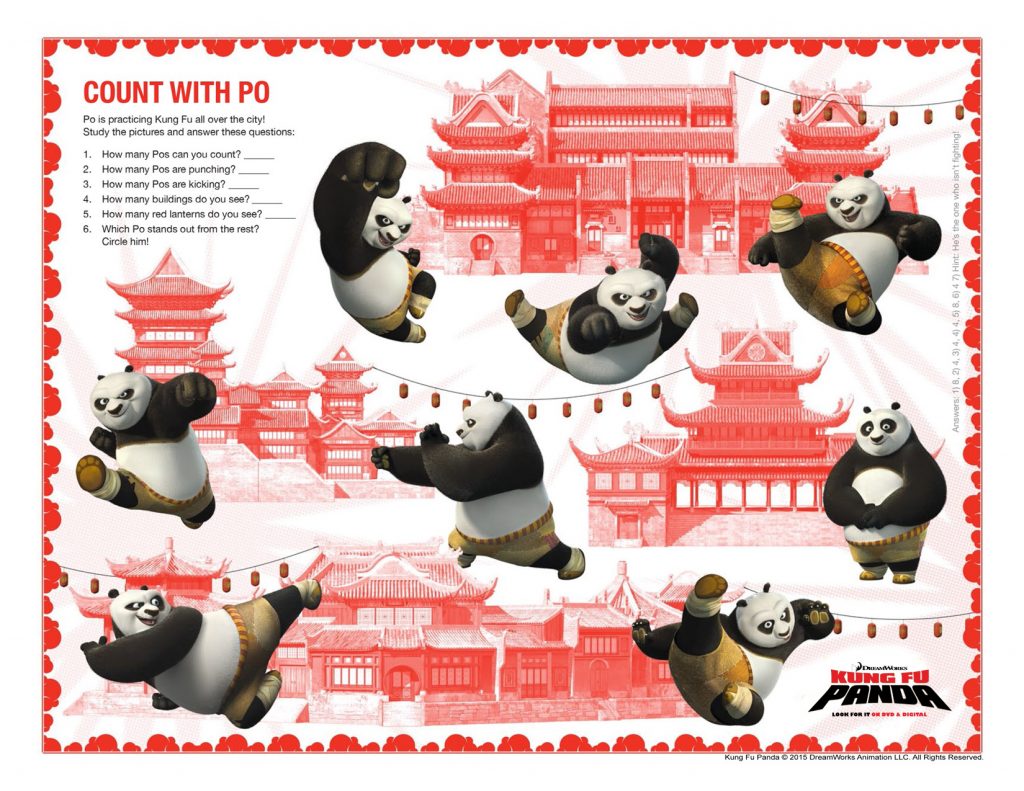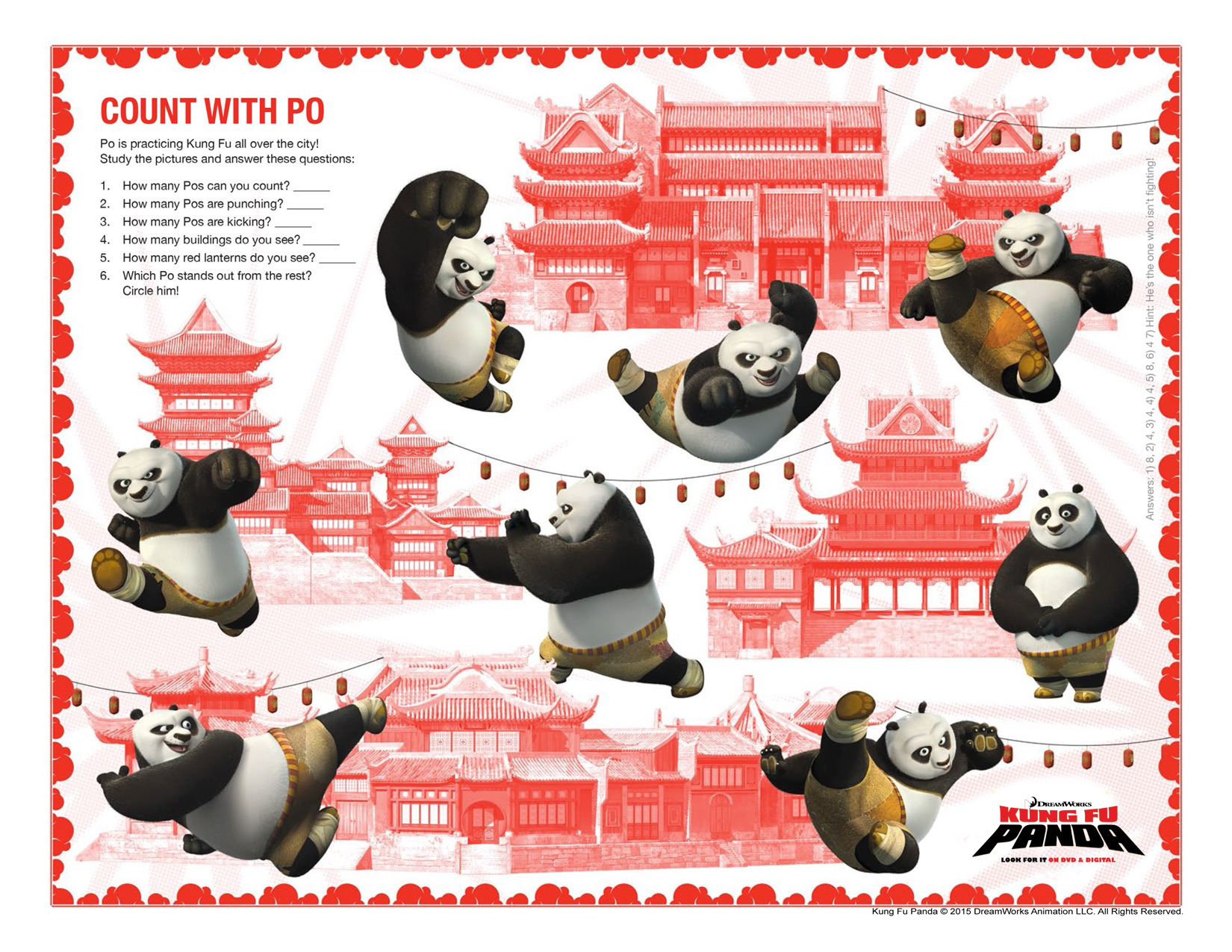 DreamWorks Animation's Kung Fu Panda & Kung Fu Panda 2 Blu-ray™ & DVD includes Special bonus disc features:
 "Secrets of the Scroll" – an all-new animated adventure. o Tigress, Viper, Monkey, Crane, and Mantis transform from complete strangers into the legendary Furious Five Warriors of Kung-Fu
 Martial Arts Awesomeness Music Video o Our heroes' fight sequences move to the beat of "Kung Fu Fighting" in this colorful music video
 Mash-Up of Awesomeness: Slo-Mo o Prepare to be thrilled by amazing, high-intensity action sequences in all the glory that slow motion provides
 Mash-Up of Blunders o Laugh with this lightning quick mash-up of all Po's hilariously embarrassing moments
 Plus an Exclusive Sneak Peek of Kung Fu Panda 3
o All-new Kung Fu Panda 3 sneak peek with introduction by Jack Black
Printable Bookmark!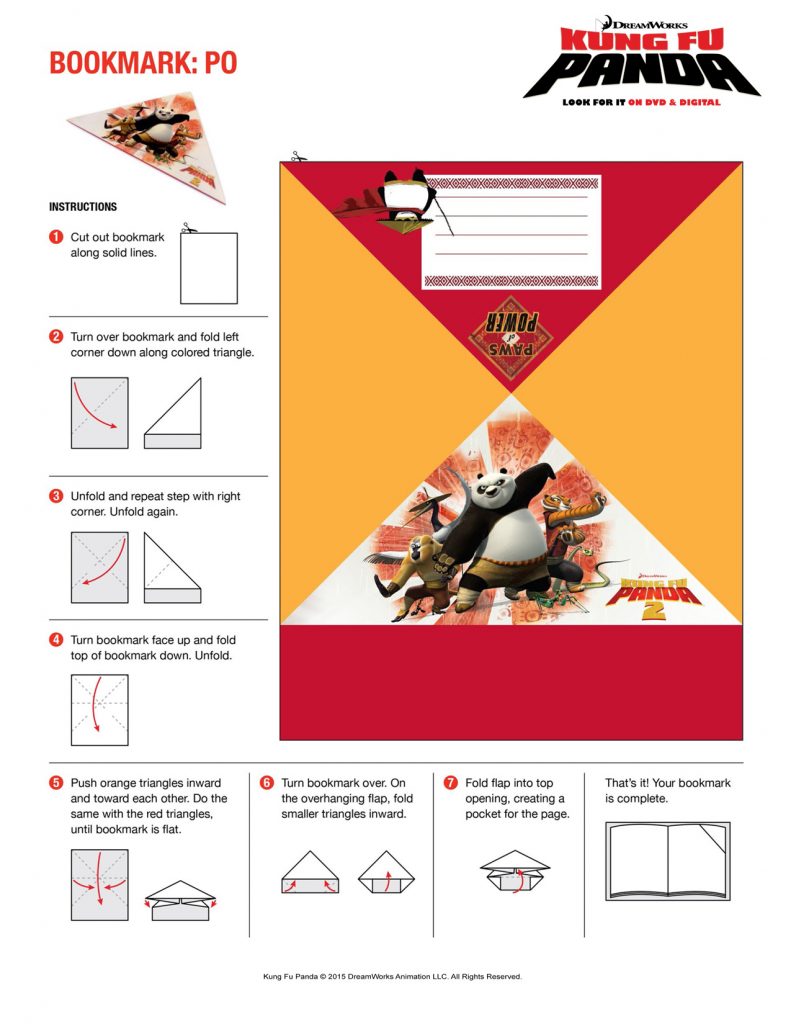 Printable Party Invitations!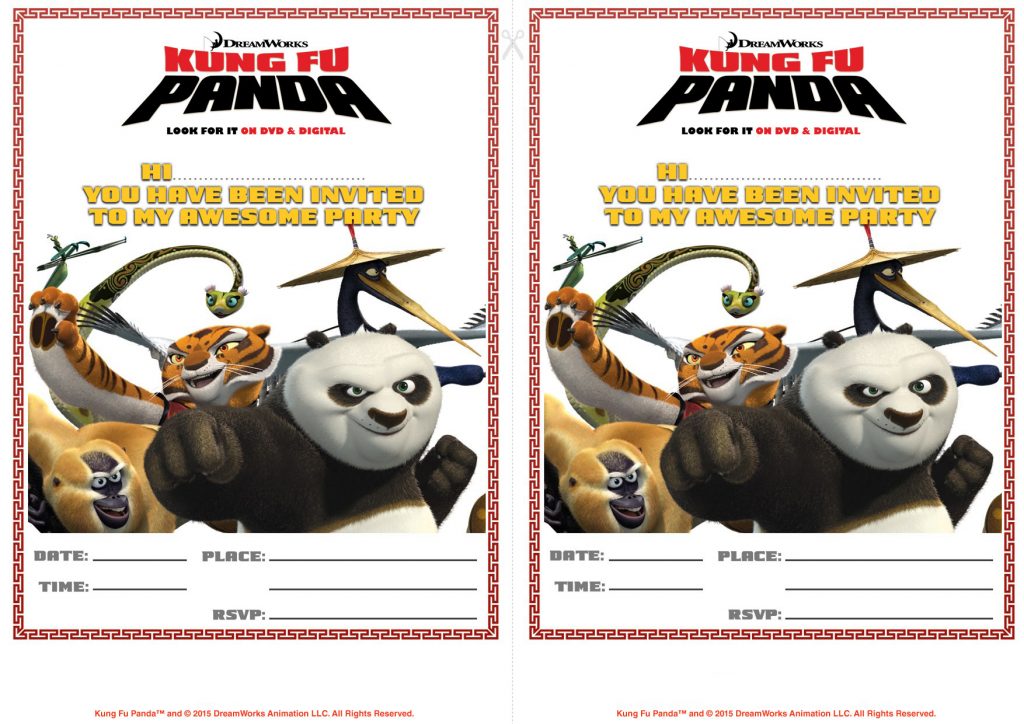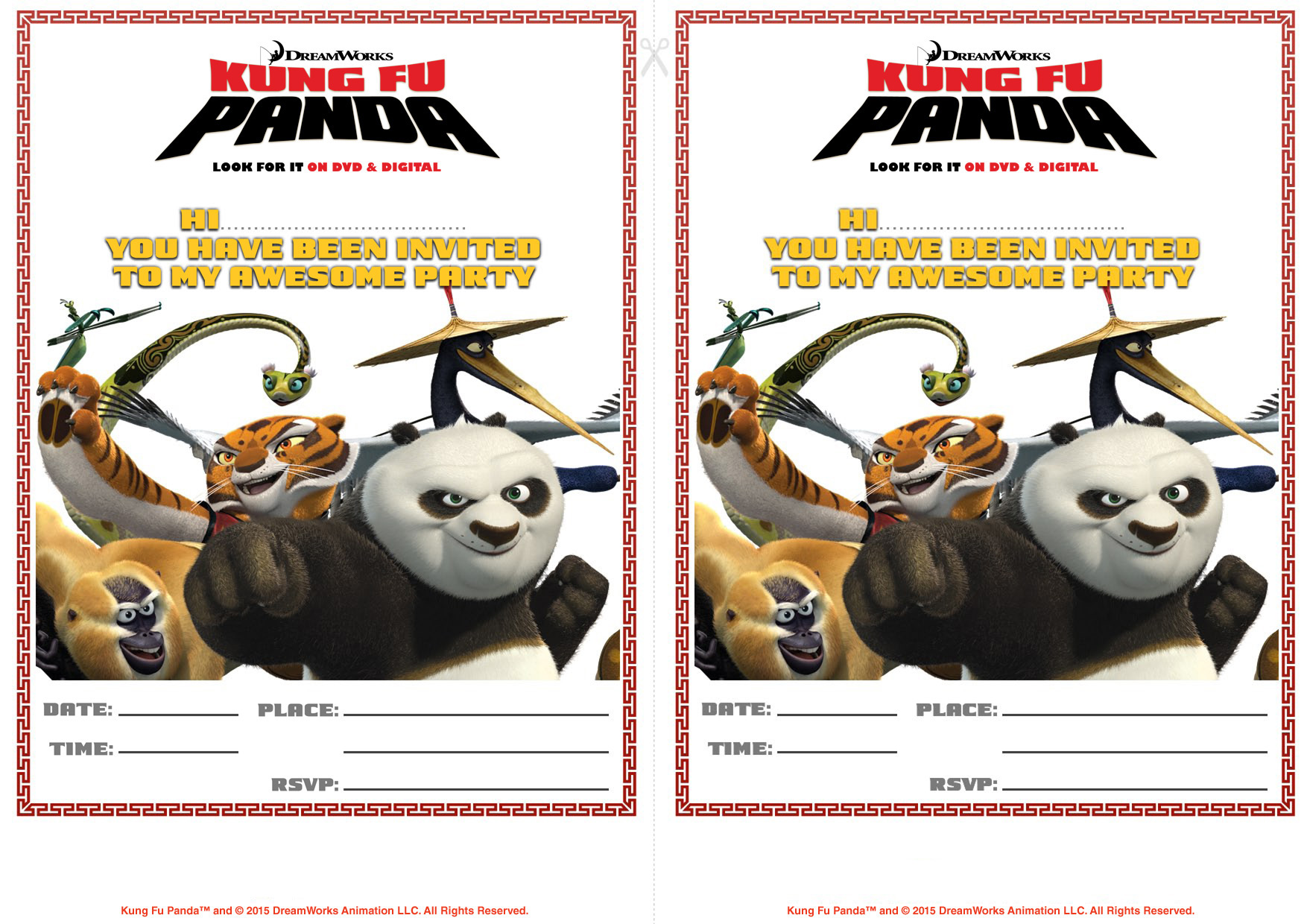 Get Them!
You can purchase Kung Fu Panda and Kung Fu Panda 2 on Amazon.com!
Win
One person will win Kung Fu Panda and Kung Fu Panda 2 on DVD! Yay!
Rules:
The contest is open to US 18+. Giveaway will end on January 26, 2016, at 11:59 PM PST. The winner will have 48 hours to confirm their win, after I email them, or a new winner will be chosen. I am not responsible for lost or stolen mail.