Congrats to Harolde Dufren
*Product was received, opinions are my own. This post includes my affiliate links.

I am the most unorganized person in the entire world, I really am. No matter how many New Year resolutions I make or how many promises and notes I post around this house, I just cannot for the life of me, become organized! It drives me NUTS.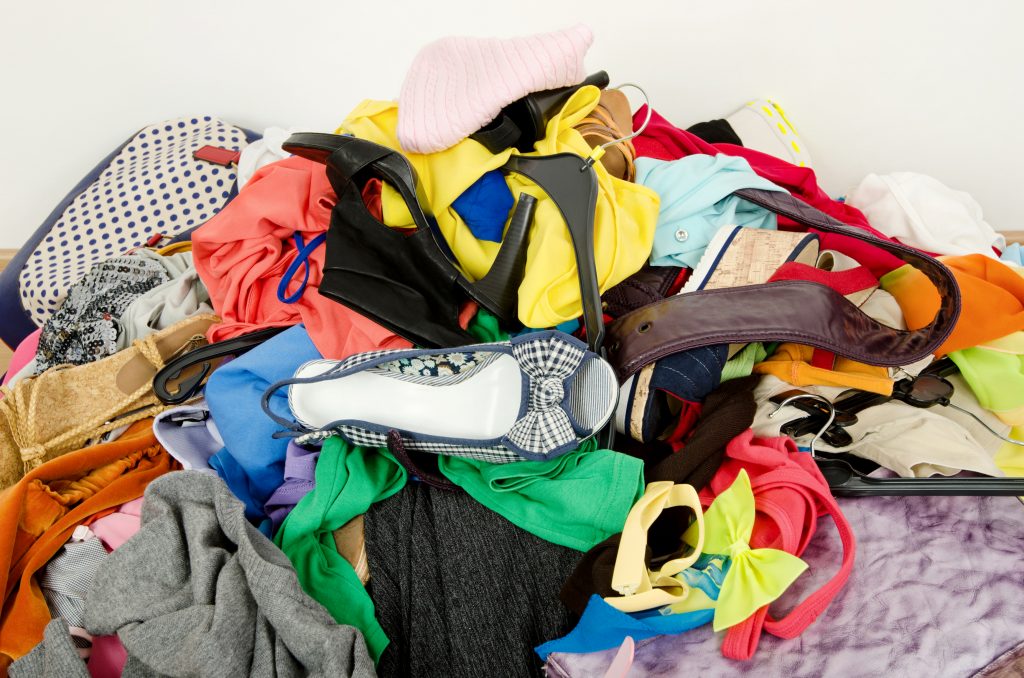 Photo credit: © Luanateutzi | Dreamstime.com
Maybe it is because I have children in the home moving things after I organize them? Maybe it is because I am too tired to give a dang, after a long day and putting clothes and things in another room out of sight and out of mind, is much easier? Perhaps.Whatever the reason may be, I just can't stay organized.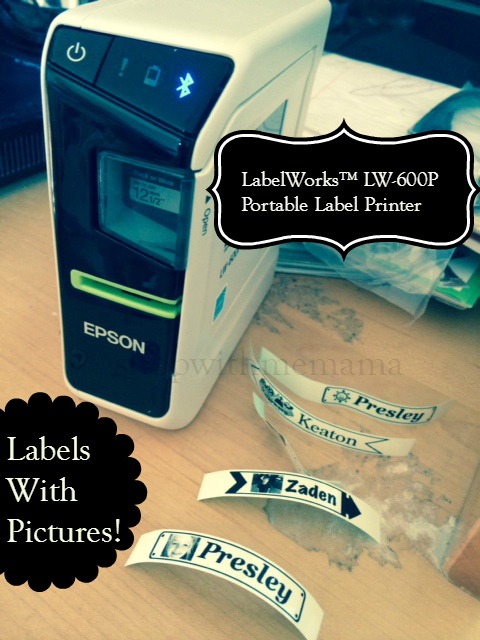 Sure, I have lots of nice things to HELP me get and stay organized, but then the 'get organized' feeling leaves me… UGH. So, the item/product I DO receive or buy to help me get organized HAS to be interesting. Hey, this mama has a short attention span too!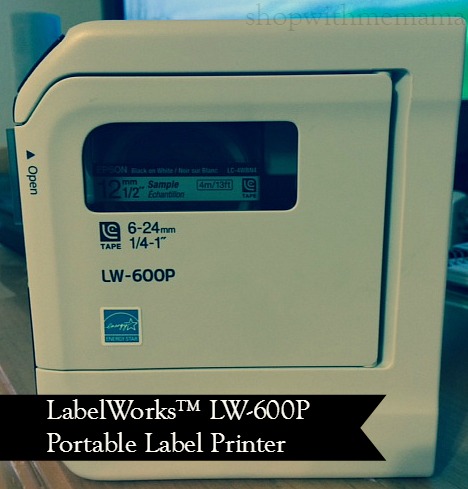 A neat product I received recently to help me get organized, is the LabelWorks LW-600P Portable Label Printer. Hey, it is actually one of the most fun products to play around with and organize with!
This little printer is BIG on printing, let me tell you. What you do is download the Epson app on your phone ( iOS or Android™ smart device), and connect the printer to it on via your Bluetooth.  It is super easy to do and once your printer acknowledges your phone and your phone it, it is good to go and ready to use.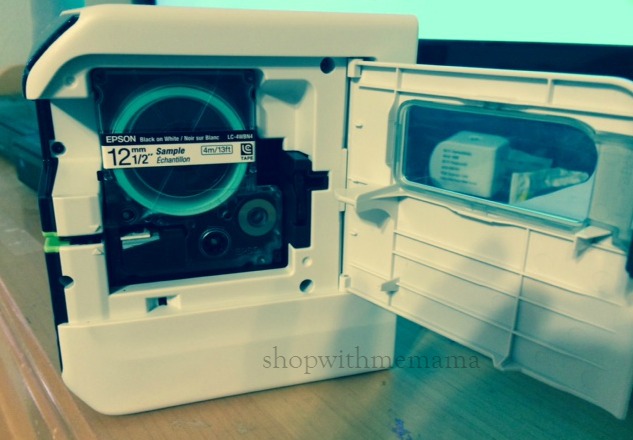 Sure you can also use this printer by using your tablet, PC or Mac, but I much prefer my smartphone! I can print ANYWHERE I want to print something and I LOVE the convenience of that. I NEED things to be easy, people!!
Installing the tape into the printer is super easy. Just open the door, insert the tape and feed it through the little slot. Then it is ready to go!
You can print date labels for food items, QR code labels, or labels to organize cables. Create ribbons for gifts, or even labels with symbols or hand-written messages. You can also review labels before printing so no mistakes!! Or, use smartphones with voice recognition to create labels fast. Download the Epson iLabel app for iOS or Android devices or choose from other compatible apps available. With multiple tapes to choose from (up to one-inch wide) and an automatic cutter, you've got all you need for customized labels on the go!
This handheld printer is battery powered (takes 6 AA Batteries not included), or you can also print from Windows® and Mac systems via a USB cable! I so far have use this printer for making labels for my daughters lip glosses (hey, she wanted 'em!), for my son's books and for my filing folders. They are So easy to make and they are QUICK to print!
There is SO much to this printer and what you can do. You can pick which picture or pictures you want on your labels. You can also select a picture you took, from your phone or computer and add that to your label! That way it is REALLY personalized! I did this with my son and daughters things! Too much fun!
Key Features:
Print smarter — print labels using your iOS or Android™ smartphone or tablet via Bluetooth®
Print on the go — compact and battery operated1; also includes an AC adapter
Preview labels before printing — save time, reduce waste
Versatile — adhesive labels up to one-inch wide, ribbons, iron-on labels, wiring labels, QR code labels and more
Personalized — add symbols and graphics or a hand-written message
Easy — built-in automatic cutter enables you to quickly print multiple labels
Fast — get the labels you want in seconds
You talk, it prints2 — supports smartphones and tablets with voice recognition
Many compatible apps available3 — download the Epson iLabel app and more
Works with most operating systems — supports PC and Mac® via USB
What is in the box?
LW-600P Portable Label Printer
~½" (12 mm) Black on White LC sample tape cassette (5m length)
User's Guide
Warranty Card
(1) AC Adapter
(1) USB Cable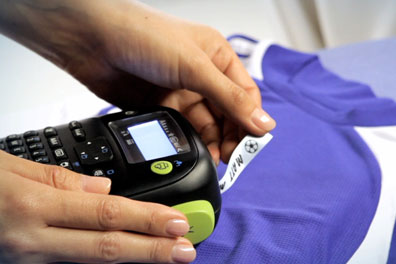 What is also neat is that you can iron on these labels so, when your child gets a new coat/sweater/jacket, you don't have to worry about them losing it at school! I can now print names, initials, and symbols directly onto Epson's iron-on labels, which can then be easily added to clothing, backpacks or any other fabric. Both durable and machine-washable, the labels ensure items make their way home while adding a unique and personal identifier to my children's belongings!
Buy
You can purchase the Epson LabelWorks LW-600P
Portable Label Printer online at http://www.epson.com/. It retails for $99.99.
Win
One person is going to win the Epson LabelWorks LW-600P
Portable Label Printer!!
How?
Easy! Just use the RC form below! GL!