*Product was received, all opinions are mine. This post contains my personal affiliate links.

LeapReader™ Ready, Set, Read & Write!
I have little readers in my house! Yay! My kids use to hate reading, that is no lie. But just recently with the new school year, BOTH of my kids have been wanting to read! My 7-year-old will read to me, each night and my daughter, who is 5, loves me to read to her and she tries to read words too!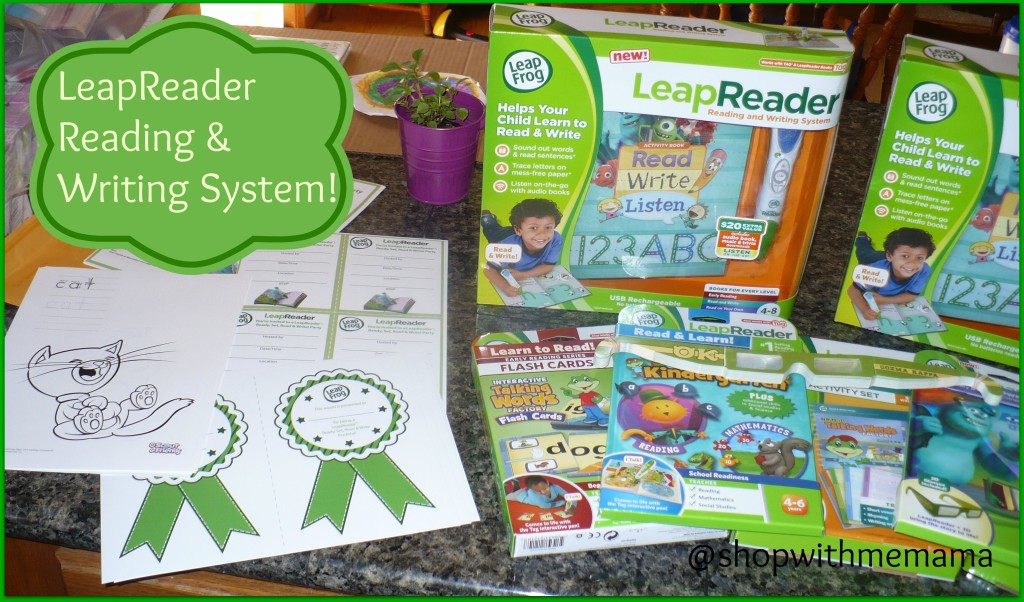 As a child, I LOVED reading too, so seeing my kids enjoy reading is wonderful for me to see!! I was able to have a little party and my kids enjoyed some great products from LeapFrog! It is the LeapReader Reading and Writing System!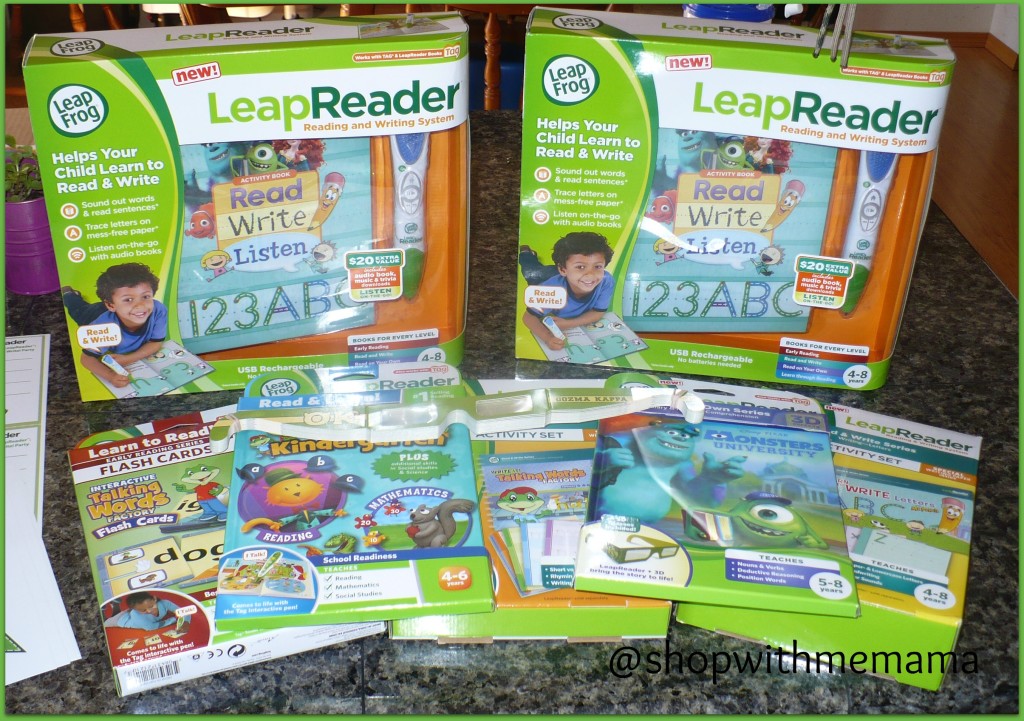 We received some great products to get our party started!!! Oh man my kids were excited and so was I! My kids use these books almost every day, especially at night-time. They are so neat!
LeapReader
is the complete learn-to-read-and-write solution. It is great for little kids learning to read, sound out letters and just have fun reading! My son, who is 7, also really enjoys this set. There is no age limit on learning 🙂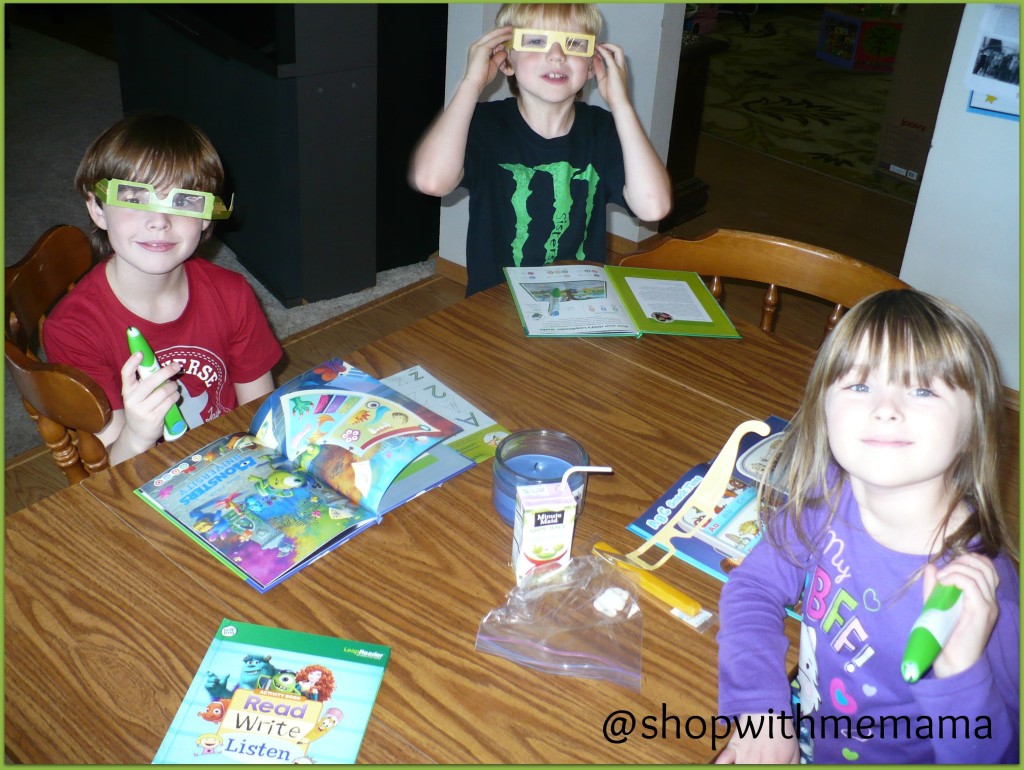 One of my daughters favorite parts is the interactive handwriting. This really engages her and makes her WANT to learn to write correctly. Plus, LeapReader helps develop listening comprehension skills with audio books!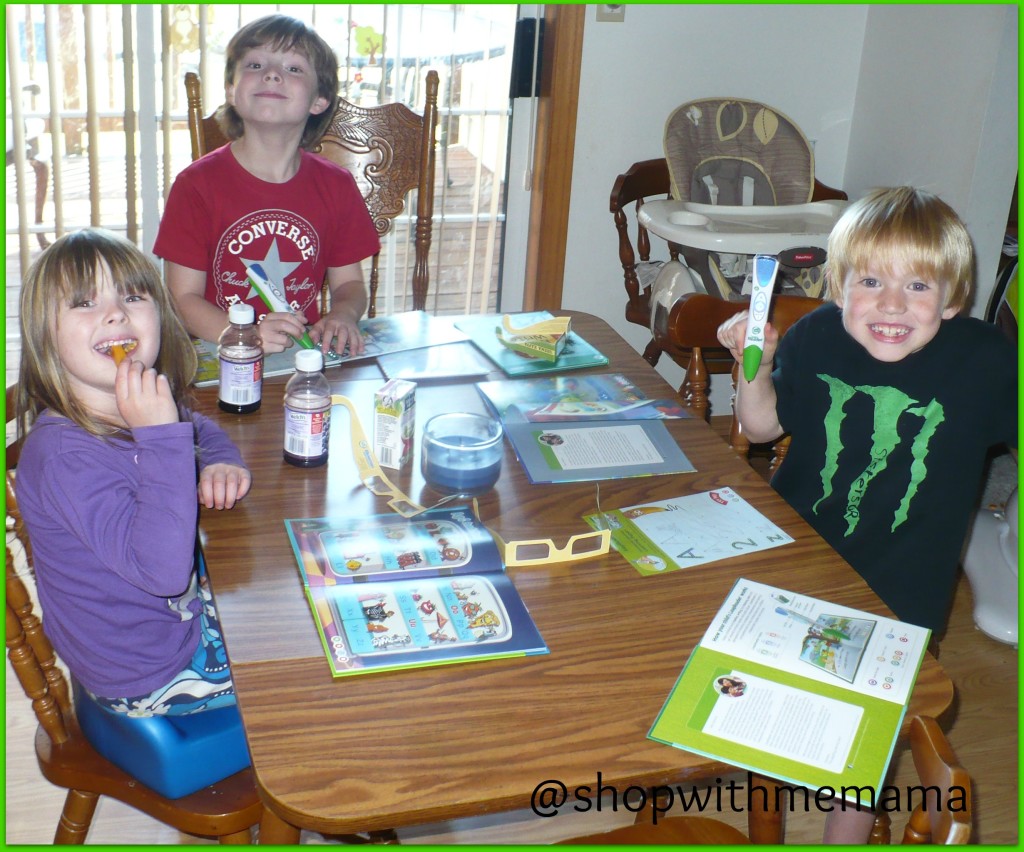 Even though my daughter is already in kindergarten this year, the LeapReader Get Ready for Kindergarten, is really helpful for her. This is a multi-subject book that includes math, science, reading, social studies and more. It has bright pictures in the book, fun music that my daughter thinks is silly and great sound effects. LeapReader Get Ready For  Kindergarten is designed to introduce nearly 40 essential Kindergarten skills. It really keeps her engaged and I like that!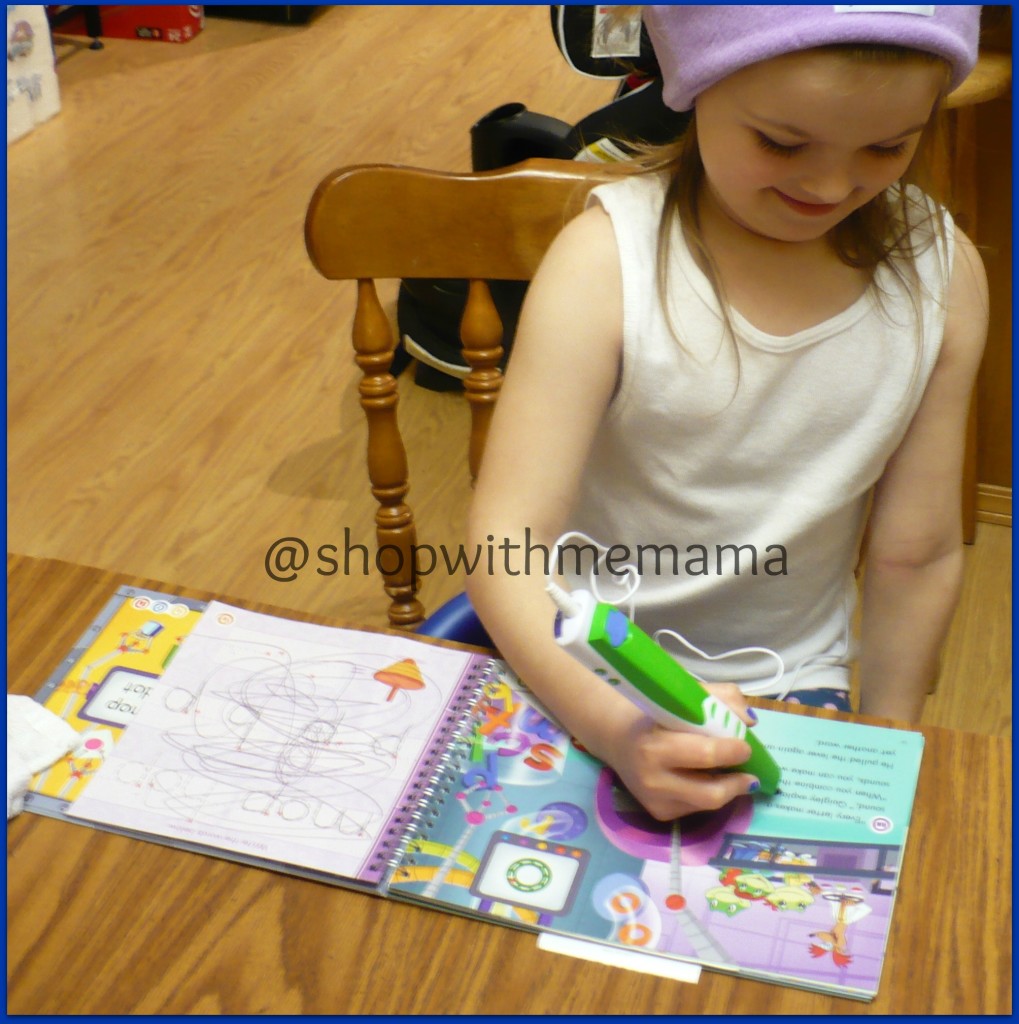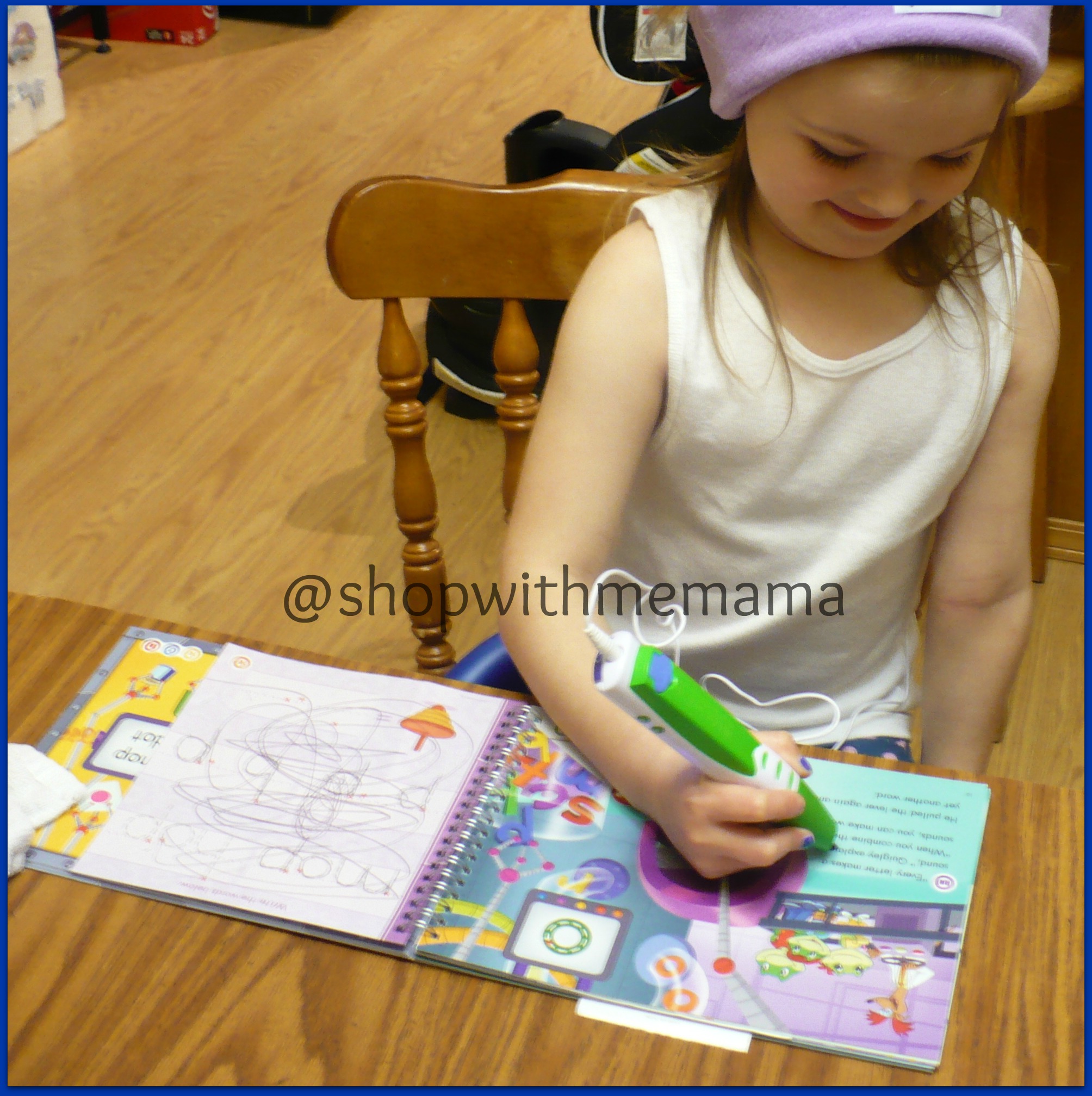 The Talking Words Factory Flash Cards are very fun to use. You can mix and match letters on the interactive flashcards to build more than 100 words with short vowel sounds.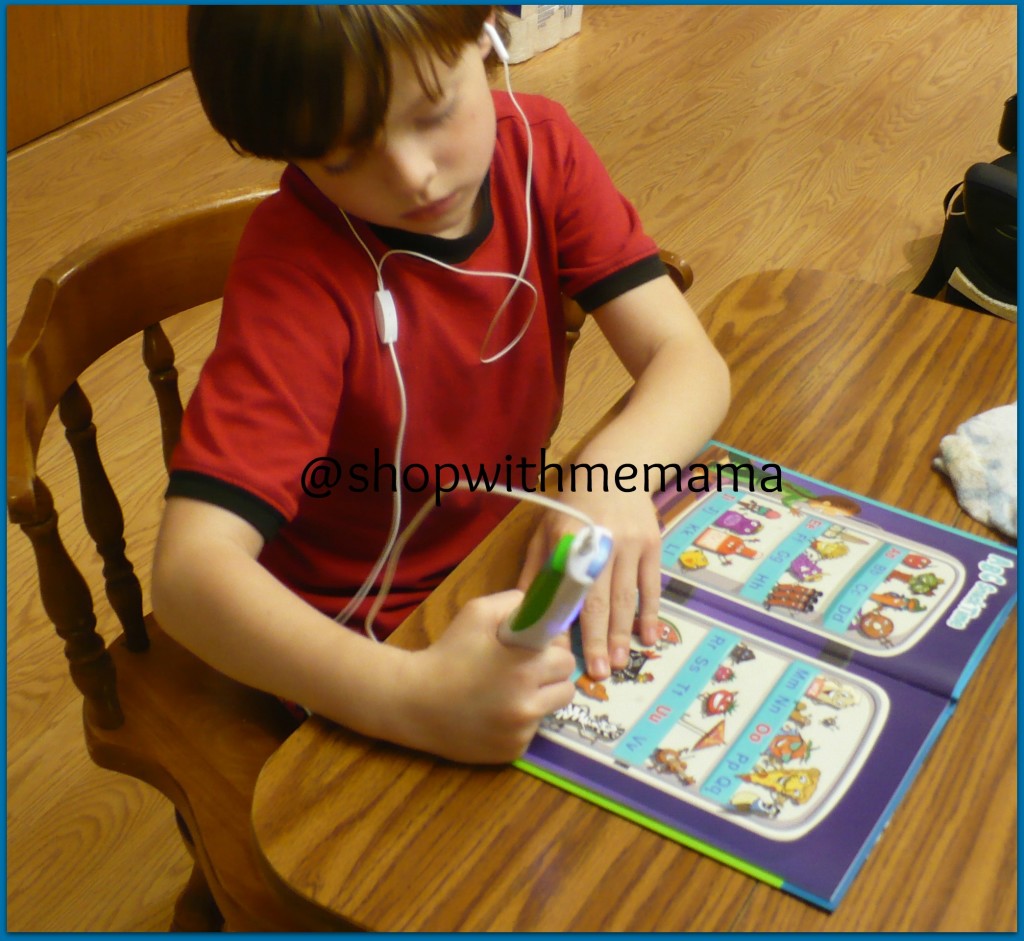 My kids also enjoy using their headphones with the interactive pen! That way, when I want them to have 'quiet learning time' they can plug-in their headphones/earphones into the end of the pen and listen/learn that way!! Ahhh, silence for me 🙂
Buy
To learn more about the fabulous LeapReader Ready, Set, Read, Write! Please visit them online at www.leapfrog.com/leapreader
Connect!
You can connect with LeapFrog on Twitter, Facebook and YouTube!
What Do You Think Of the LeapReader Reading & Writing System?