*The opinions in this article are my own. I do not work for, or with, any brand mentioned in this article, nor do I have any official relationship with them. I have a relationship with Gigasavvy, for whom I create original editorial content.
When I was about 8 years old, I started playing soccer. I played for 2 years and I have to admit, I was not really that good at it, but I loved playing! My older sister was in soccer too. I think she played for about 4 years.
Anyways, I was not very good at it. I certainly tried, but I just played more for the fun of it than anything else. To be with my friends on the field was super fun!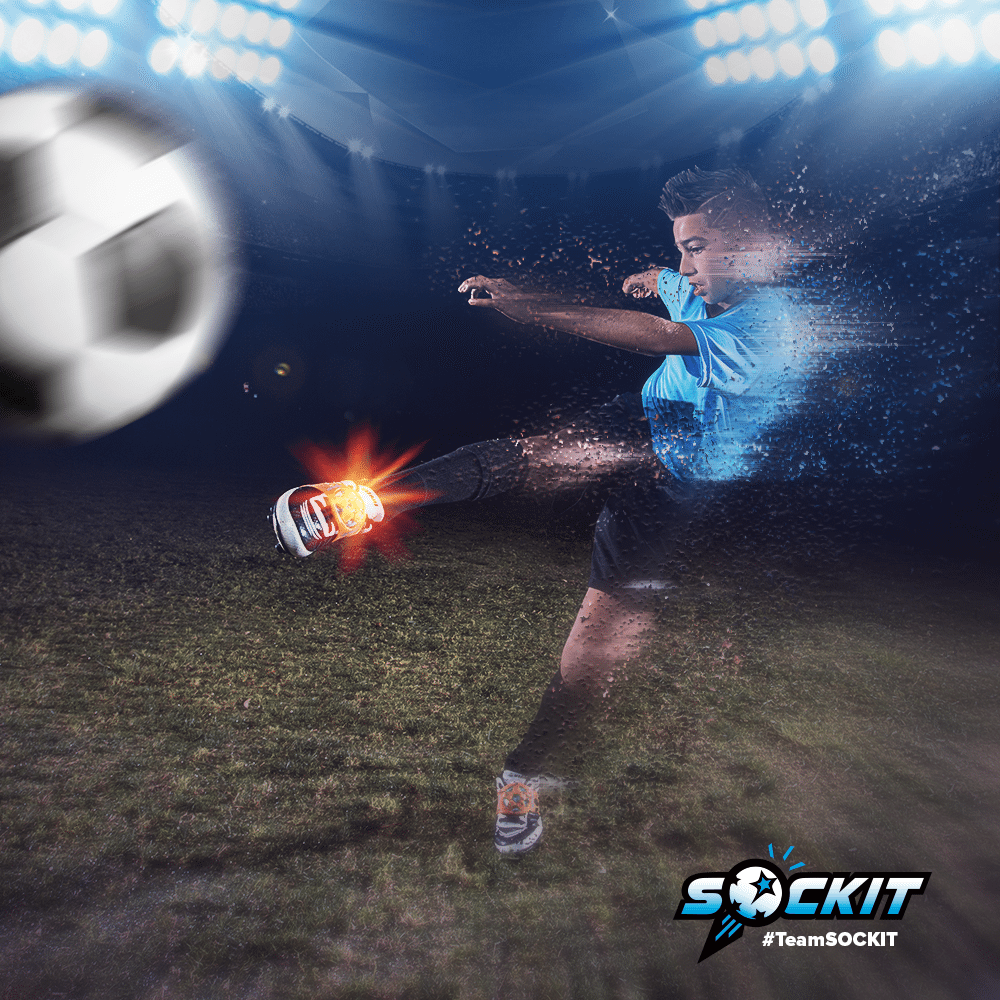 I really wish SOCKIT had been around when I was playing soccer. SOCKIT helps you learn to play soccer better! It certainly would have helped me become more confident and teach me how to kick the ball.
What Is SOCKIT?
SOCKIT is like a soccer trainer. It is a light-up kicking device that is designed to improve your soccer game so you can get better at playing soccer! It helps with your kicking technique and lets you know (by lighting up) that you are doing it correctly. Just kick the ball right, and it lights up giving you instant feedback on your kicks! Brilliant!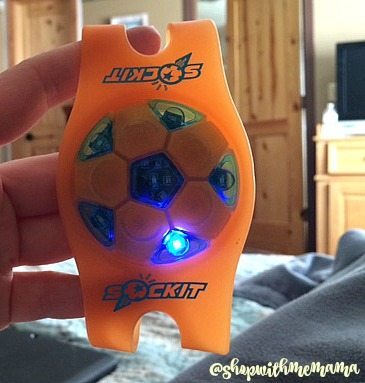 SOCKIT is like having a mini coach around, letting you know you are doing good! You can improve power and accuracy so you can score more goals! Up your game power with SOCKIT!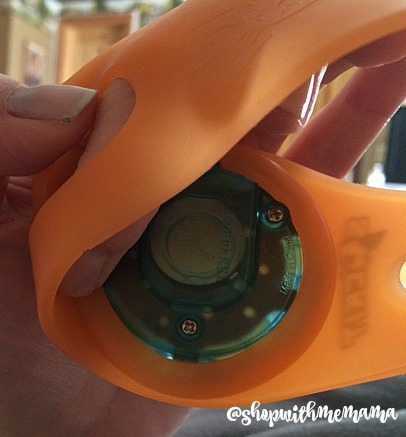 My son and daughter are curious about playing soccer. They know that when I was little I played it and really enjoyed it. So, they are thinking about signing up this year. That made me so happy! When the SOCKIT arrived, they had fun using it and seeing how good they were at kicking the ball and how accurate they kicked. It was fun to watch!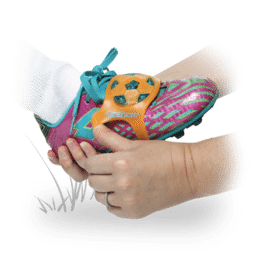 How Do You Put The SOCKIT On?
It is simple. You slide it over your cleats/shoes and make sure it is in the middle (arch part) of your shoe. Then, get outdoors and kick that ball around. The SOCKIT Trainer will let you know when you are doing good! The SOCKIT is designed for players 5-12 years old.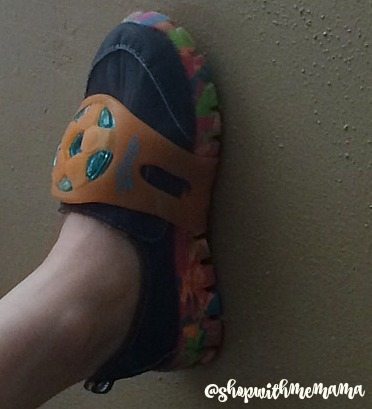 What Is The SOCKIT Made Of?
The SOCKIT is made from industrial strength thermal plastic rubber and is able to withstand, shock, impact, and other extreme conditions. It's made to be kicked!! It has 6 LED lights powered by a replaceable lithium battery. It is one size fits all!
Colors!! 
The SOCKIT comes in four cool colors. Light up your gear with Rocket Orange, Attacker Blue, Smashing Yellow, and Striker Pink! A color for everyone on your team!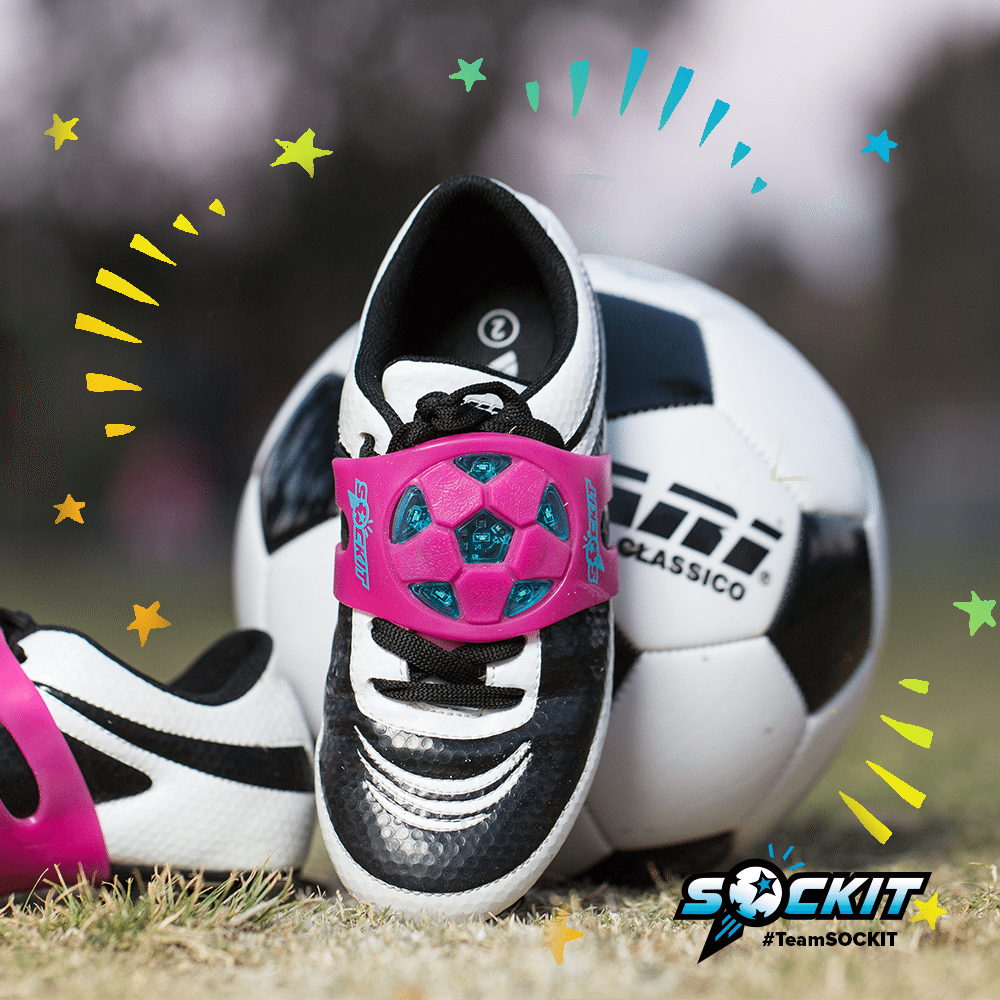 Discount Code!
Grab your discount code for the SOCKIT! Get 15% off your first purchase (online only). Use coupon code: shopwithmemama15. Code must be entered at checkout.
Buy
You can purchase the SOCKIT soccer kick trainer online at http://thesockit.com/. It retails for $19.95.
Get Social!
Connect with SOCKIT on Facebook and Twitter!
Do You Have A Little Soccer Player In Your Home Who Would Benefit From SOCKIT?