*Let's Get Grilling!!! Product received. This post includes my affiliate links.
This weekend MANY people will be outdoors either camping, working in the yard (if weather permits, sigh!), going somewhere, visiting loved ones lost or grilling. Us? We will be visiting lost loved ones, working on the house and grilling. I have some yummy Memorial Day Recipes and can't wait to cook them up on this grill! So, Let's Get Grilling!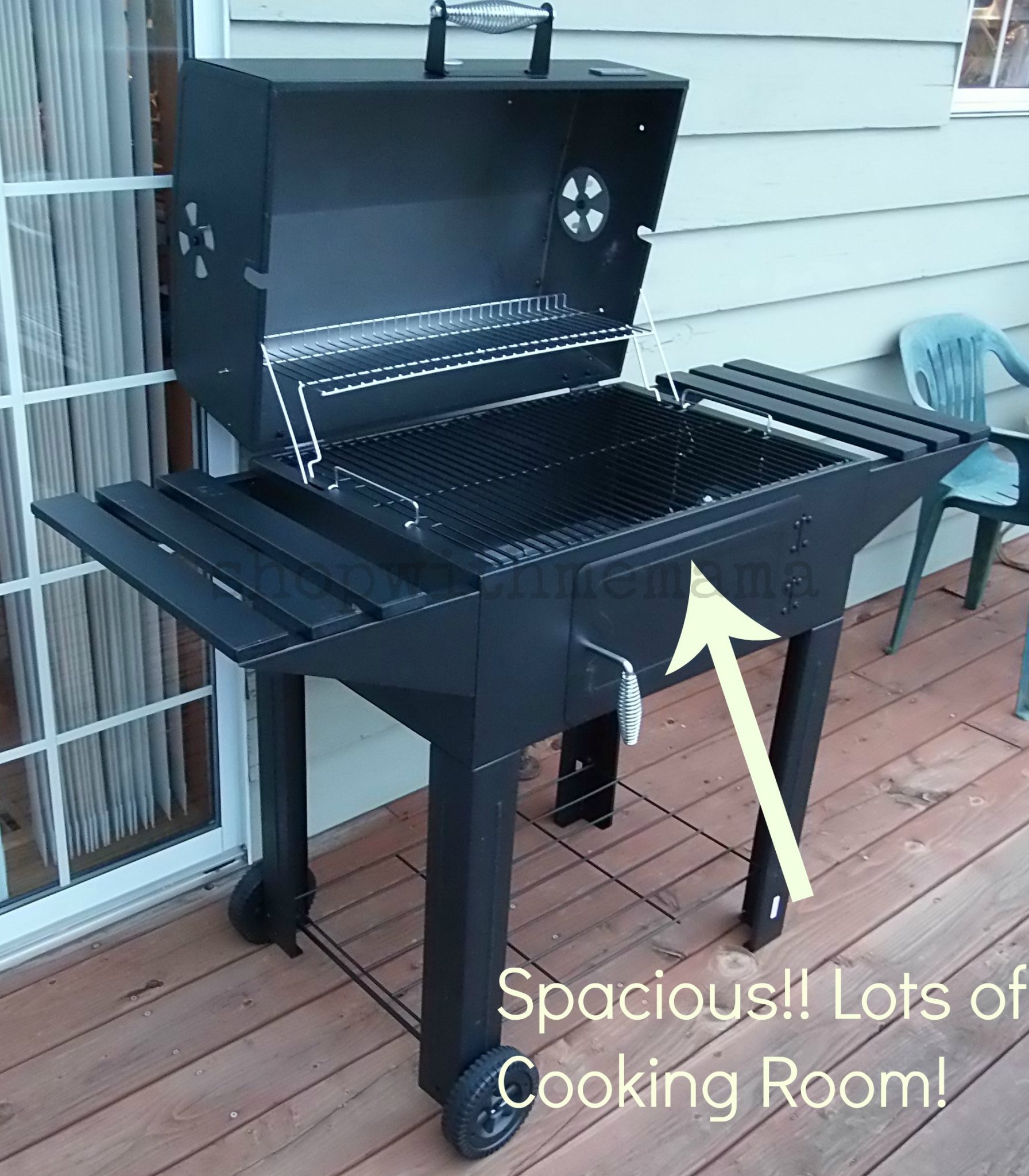 I have enjoyed grilling since I was a little girl. My dad ALWAYS had that old grill of his going for some sort of yummy meal! Whether it be chicken, steaks, hamburgers or grilled veggies, my dad grilled it all. And, now when I visit my parent's house with my kids, my daddy will pull out that old, decrepit grill and throw on some grub. YUM!
Let's Get Grilling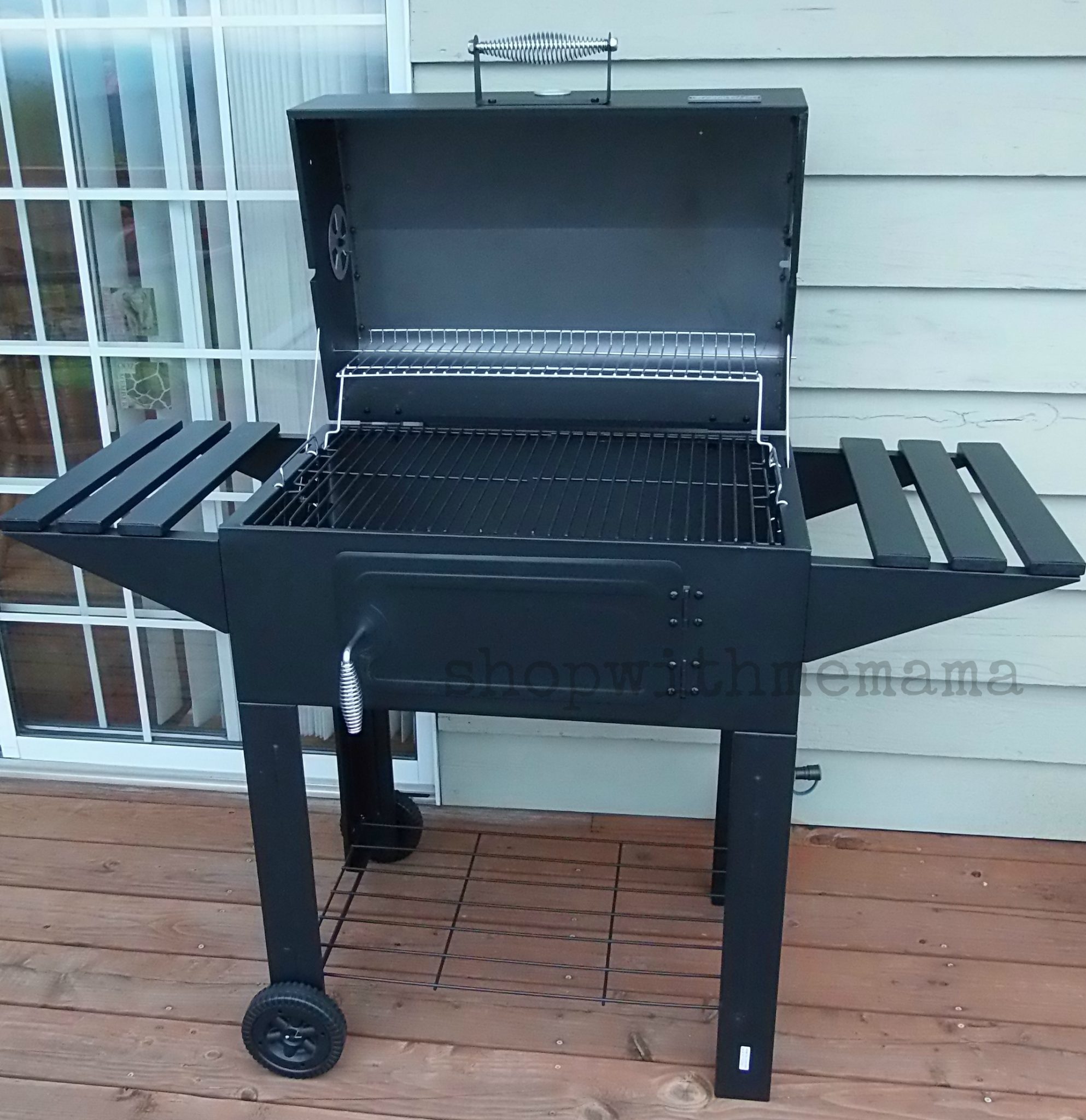 It is really finding that PERFECT grill. One that will last, like my dad's grill. He has had it forever and it still works! Imagine that 🙂 So, when I was able to review a grill from Kohl's, I was so excited.
I knew they carried grills, but did not know what kinds. So, I browsed the choices and absolutely loved the Char-Broil Santa Fe Charcoal Grill. It is a charcoal grill (the name did not give it away, did it??) and that is what my dad has, so I knew it would be a great choice for my family.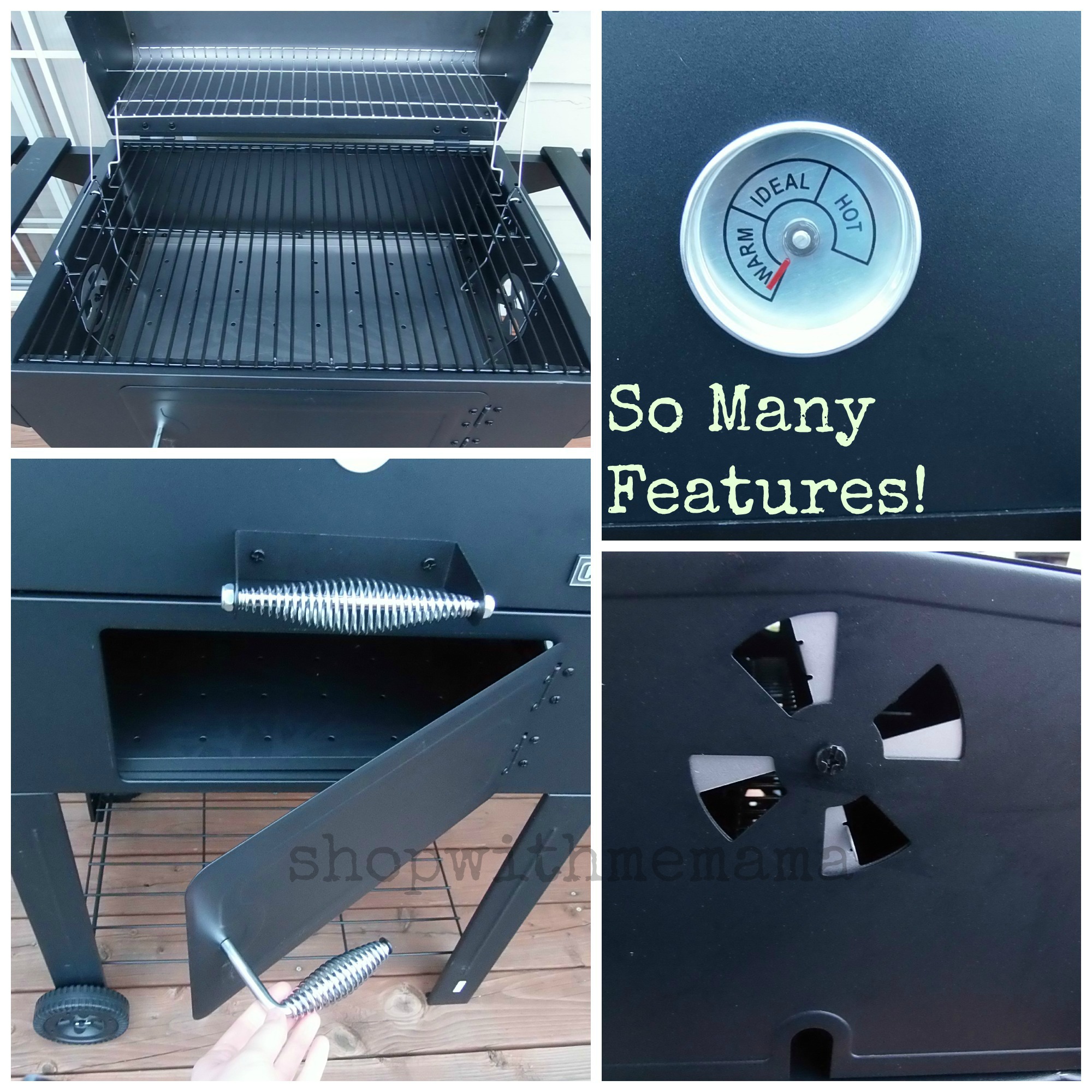 The grill arrived and my hubby had to put it together (which was super easy peasy..) and in no time we were adding that charcoal and firing it up! Yes, we cooked on it that day we received it! Could not wait!! Let's Get Grilling!!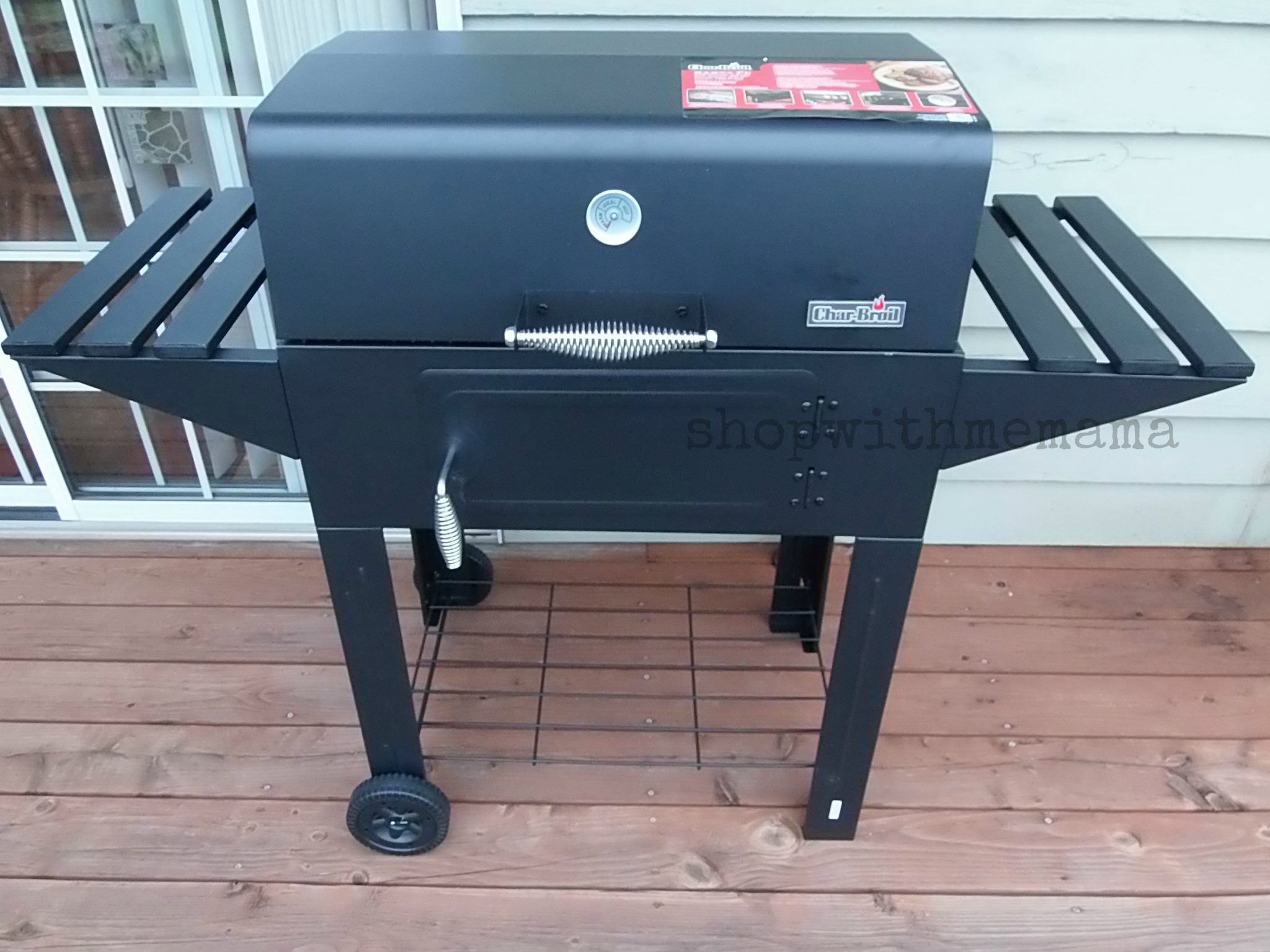 First off, I love all the features on this charcoal grill. It is quite spacious at  435 square inches of cooking surface. Lots of room for all your bbq goodies! It also has a built-in ash pan which makes for VERY easy cleaning of this grill. Love that feature. It also has stay cool handles, so you don't accidentally burn off your hands trying to cook a meal for the family. The external gauge makes it easy to monitor the cooking temperature inside.
The metal side shelves, make storing your necessities, like condiments and tools, easy to keep organized and easy to grab when needed. The fire grate height is adjustable, so you can easily control the intensity of the flames to ensure you get that perfectly cooked burger!
Another great feature is the front access door, that lets you tend to the fire with minimum heat loss! I can't forget about the porcelain-coated cooking grates that truly provide an even heat distribution to your food you are cooking.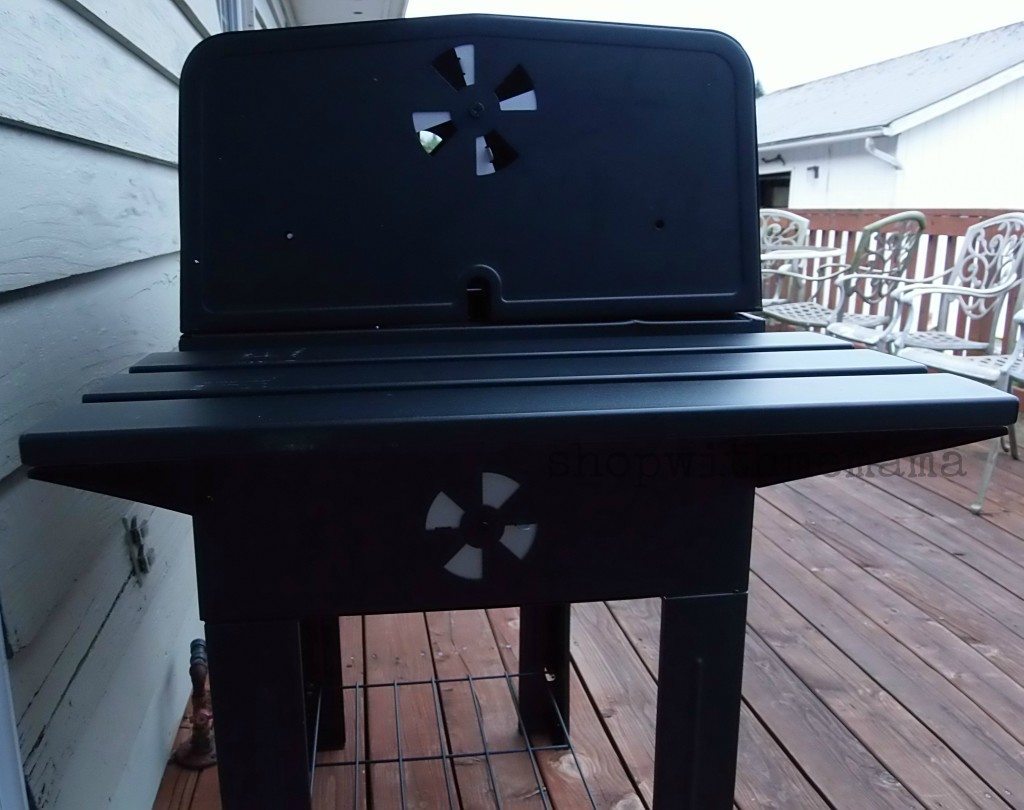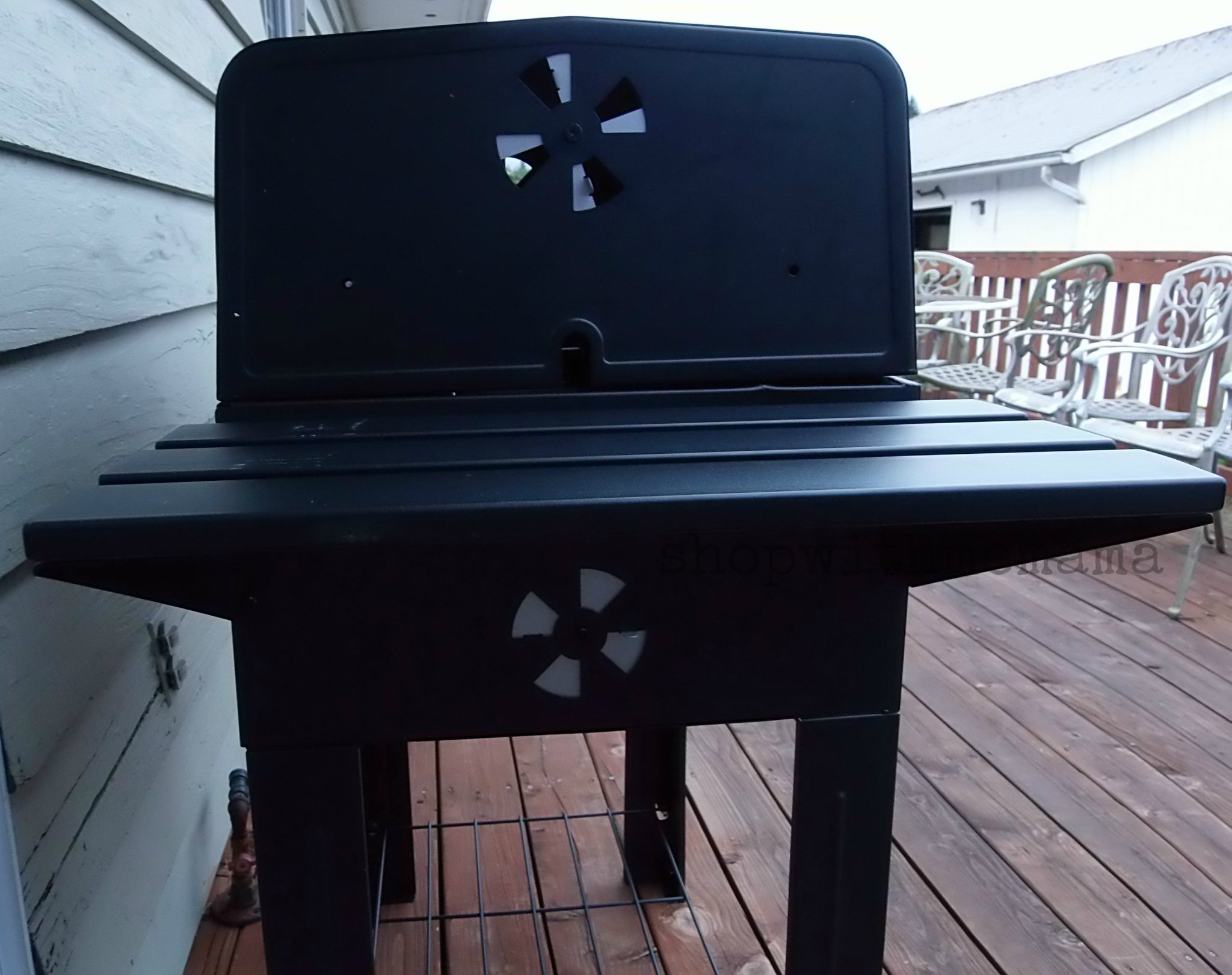 We cooked up some steaks, potatoes, and hot dogs the first day we used this. It was so simple to use and my hubby had the food cooking in no time. I like the extra little area on the grill, to put the hot dogs and potatoes! We easily cooked ALL of it at the same time. Love being able to do that! There are so many yummy, grilling recipes to try out!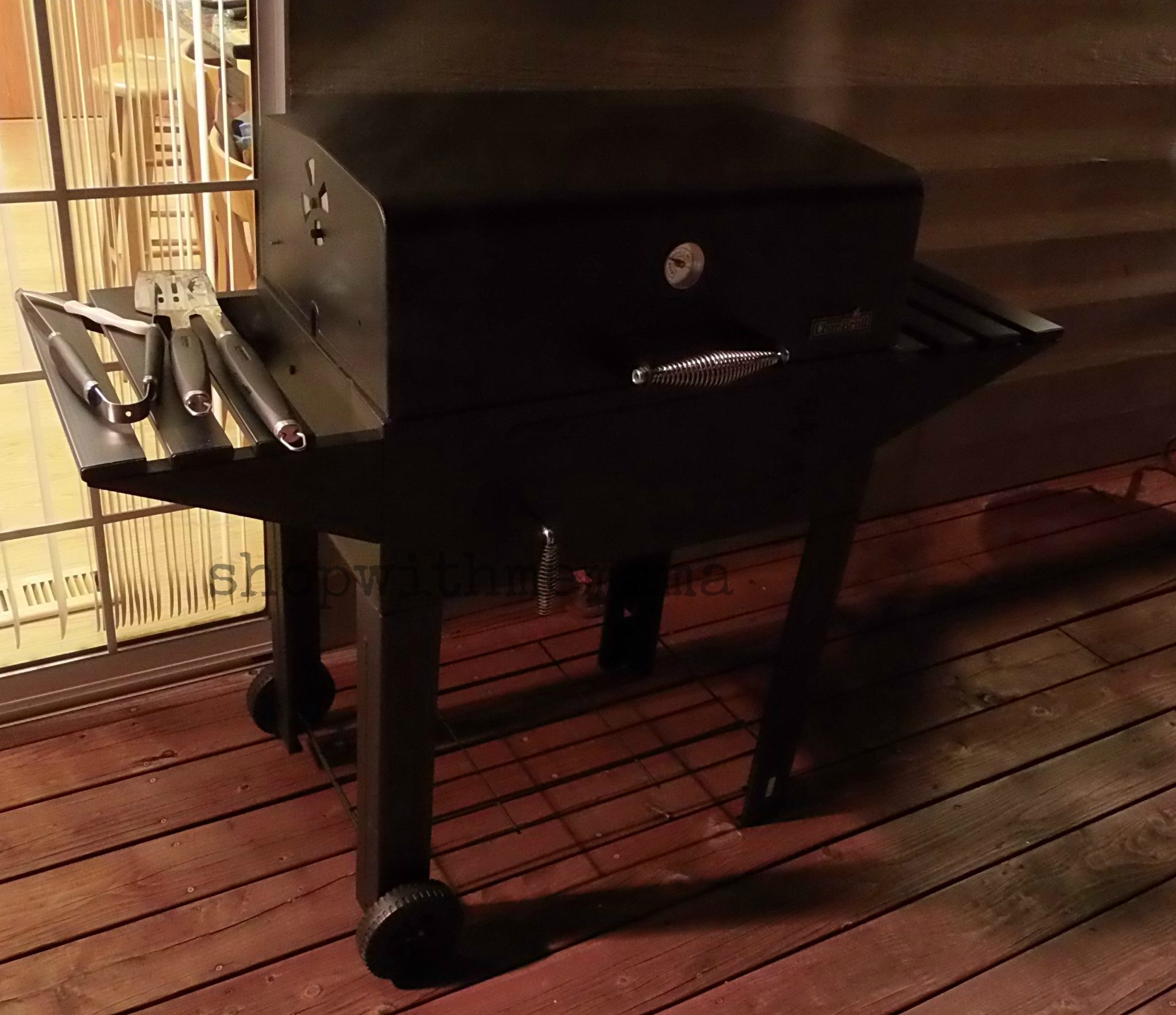 I have not had any problems so far with this grill and we have used it 3 times since receiving it. The only thing that we noticed about this grill was that there were a few dents in the metal.
It was not anything that would not allow us to grill, but I wish it had not been so banged up 🙁 Other than that, we love our new grill and can't wait to use it more this summer!! Let's Get Grilling!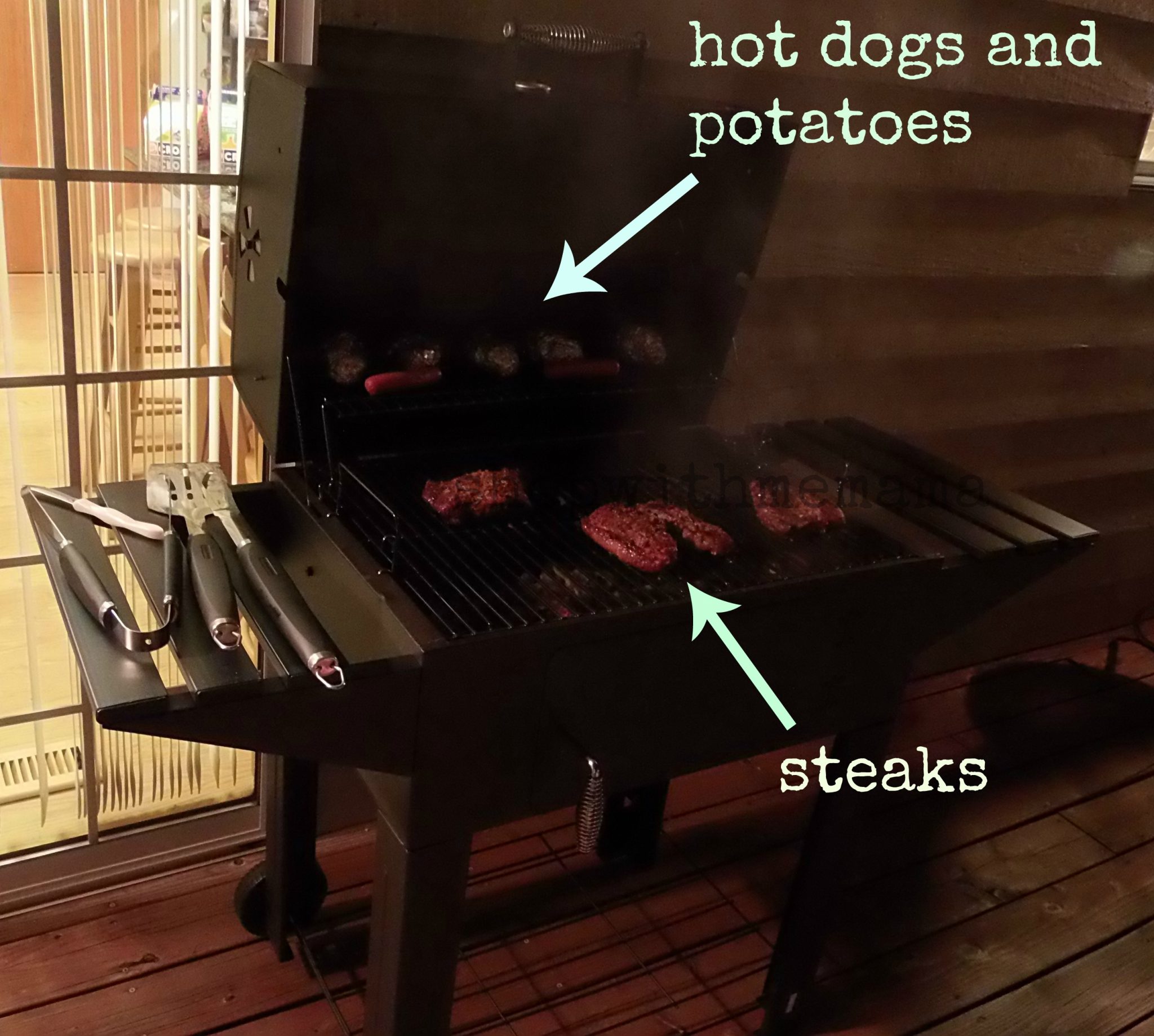 I love Kohl's, always have. They have not only the wonderful grill you see above, but also other great products. When I lived in Oregon, I ALWAYS shopped at Kohls.
I bought pretty much all of my clothes there and when it was Christmastime, I would do all of my holiday shopping there. I love Kohl's sales and their merchandise.
Don't forget these helpful grilling and safety tips!
Buy
To purchase the  Char-Broil Santa Fe Charcoal Grill or other products online at Amazon.com.