*I received a product to review, all opinions are mine. This post contains my personal affiliate link.

Since I blog a lot, I need a comfy spot to sit. My back has been killing me lately (maybe it is because of the newly colder weather?), so I have been trying to find more better ways to sit and be able to blog, comfortably.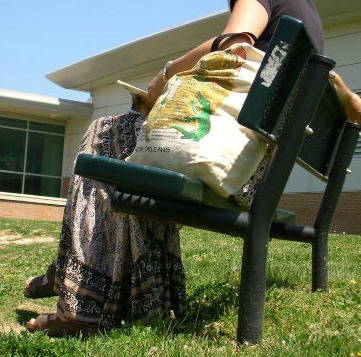 I sit on couches, chairs, floors and my bed, but when I sit on my bed, there really is no back support for me. Sure, I use pillows to get comfy, but that is not cutting it lately! I am sore 🙁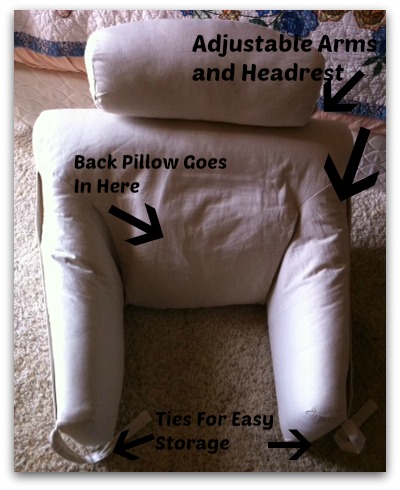 So, I was happy to review the BedLounge Pillow
. I thought this would be great for when I blog on my bed while baby sleeps.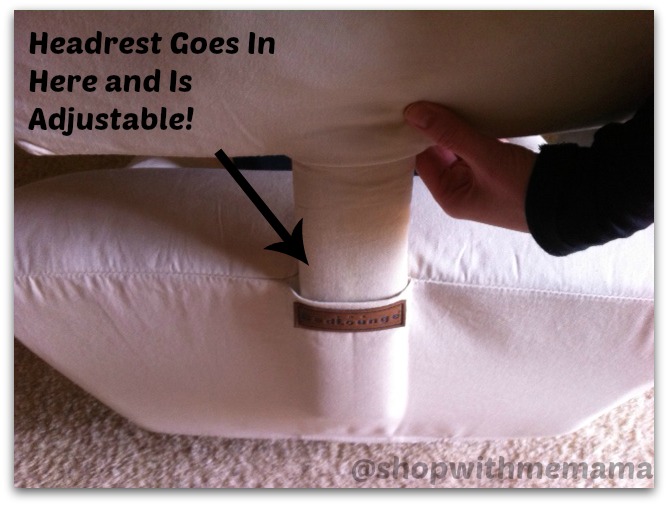 This is really a neat lounger! The arms can tie together to make it more compact and easier to take with you on travels. I also love the color (natural) and the wooden like buttons on the sides of the lounger. The headrest pillow has a long pole type thing that slides easily into the back of the lounger. You can then pull the headrest up or push it down, whatever is most comfortable for you.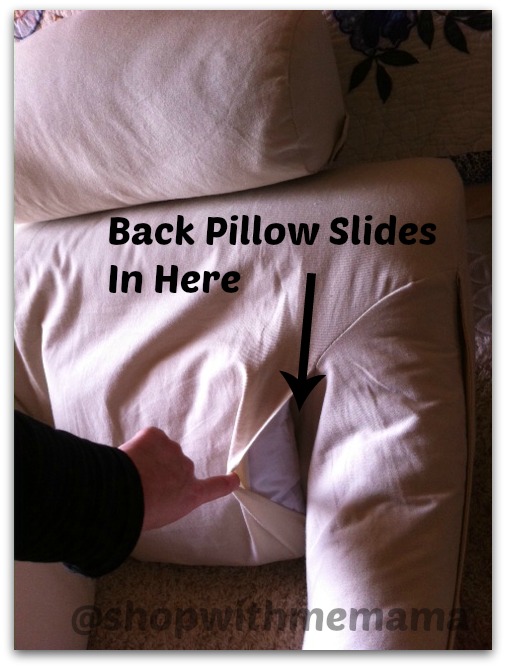 It also came with a 'back' pillow that you can insert into the lounger, where your back goes. That way, the arch of your back is supported. I really liked that! The BedLounge also has pockets on either side of the lounger, which is perfect for putting my lip balms (something I must have with me at all times..), my cell phone so baby won't grab it and other nick knacks that I need so desperately when I am blogging 🙂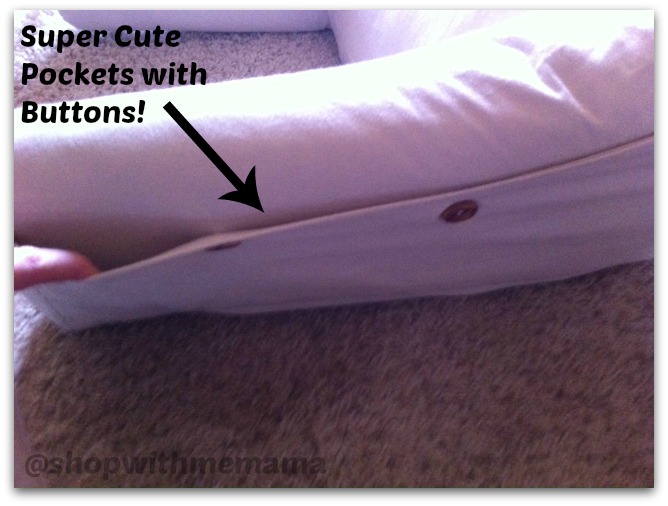 The adjustable armrests can move outward or inward, and up or down to conform to your body. It is really comfy to sit up against and I have been using it ever since it showed up at my doorstep. You can also recline it too! I just love my new BedLounge!
Features:
Flex-Arm adjustable armrests can move outward or inward, and up or down
Facilitates proper posture as you read or watch TV
Headrest can be raised or lowered more than 12 inches, can move forward or backward 90 degrees, or can be removed altogether
Side pockets can hold remote, eyeglasses, book and journal
Slipcover zips off for washing
Cover can be tied together for more compact storage or for hanging the pillow on a wall
Made with hypoallergenic synthetic down, memory foam, and fleece fiberfill
Cotton slipcover in natural
26W x 21 1/2D x 19 3/4H; 5.8 pounds
This would be a great Christmas gift for anyone on your list this year!!!
Buy
You can purchase the Levenger BedLounge online at http://levenger.com/. It retails for $154.00. Or you can purchase it on Amazon.com! Levenger BedLounge: Your personal recliner pillow is so nice!