Lifetime recently purchased a new company called LightHeaded Beds and the day I found out about LightHeaded Beds, I had to know more. I was fascinated with the fact that LightHeaded Beds Have A Built-in Nightlight!! How cool is that?! How unique is that??
LightHeaded Beds Have A Built-in Nightlight?
Yes, they do! LightHeaded Beds is Your Bed Your Way! It's a nightlight! It's a reading light! It's remote-controlled! With LightHeaded Beds, you can change the theme from toddler through teen with thousands of possible HeadLightz™ Images to choose from.
*Product received. My opinions are my own. This post includes my affiliate links.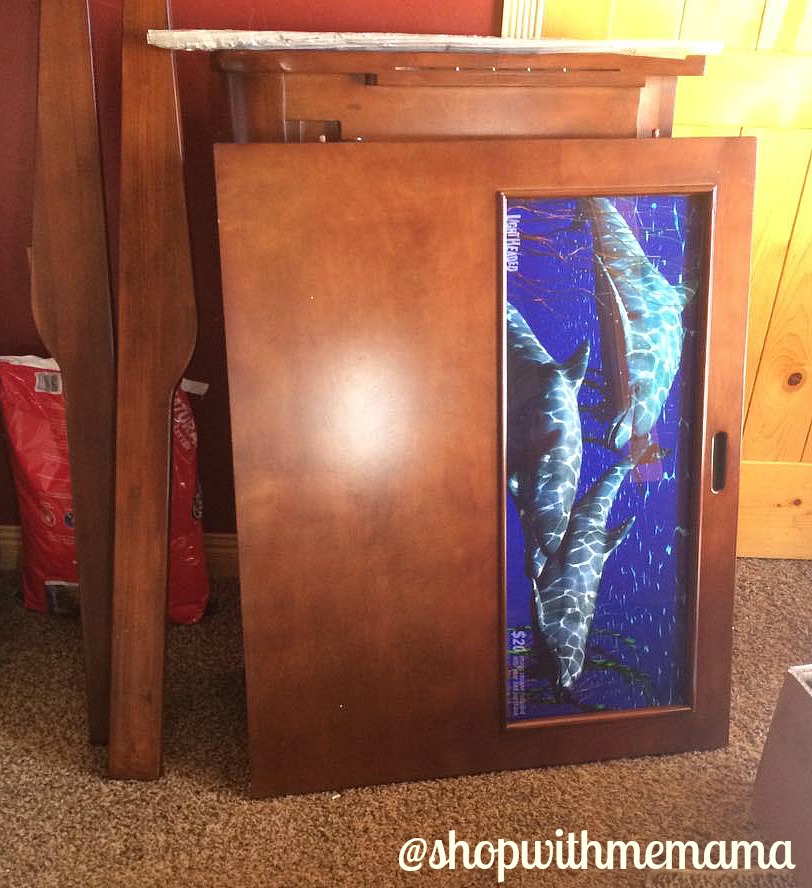 It is so cool. You can constantly change the HeadLigthtz™ Images for holidays, special events, and seasons and you can even customize the bed with your child's own pictures or artwork! So cool! The patented 12V acrylic LED built-in headboard light is dimmable can be set on a timer, and even fades to off as a night light. I am just so in awe of this bed! I WANT this bed for ME.
We received the gorgeous Edgewood Twin Bed in Cherry with storage in cherry and we chose the flying superhero headlightz image! My little guy loves superheroes, so this was a perfect HeadLightz for him!
The bed came in about three boxes. Two long boxes and one huge square box. But, it came in that many boxes because we also received the under-bed storage. Otherwise, it probably would have come in two boxes.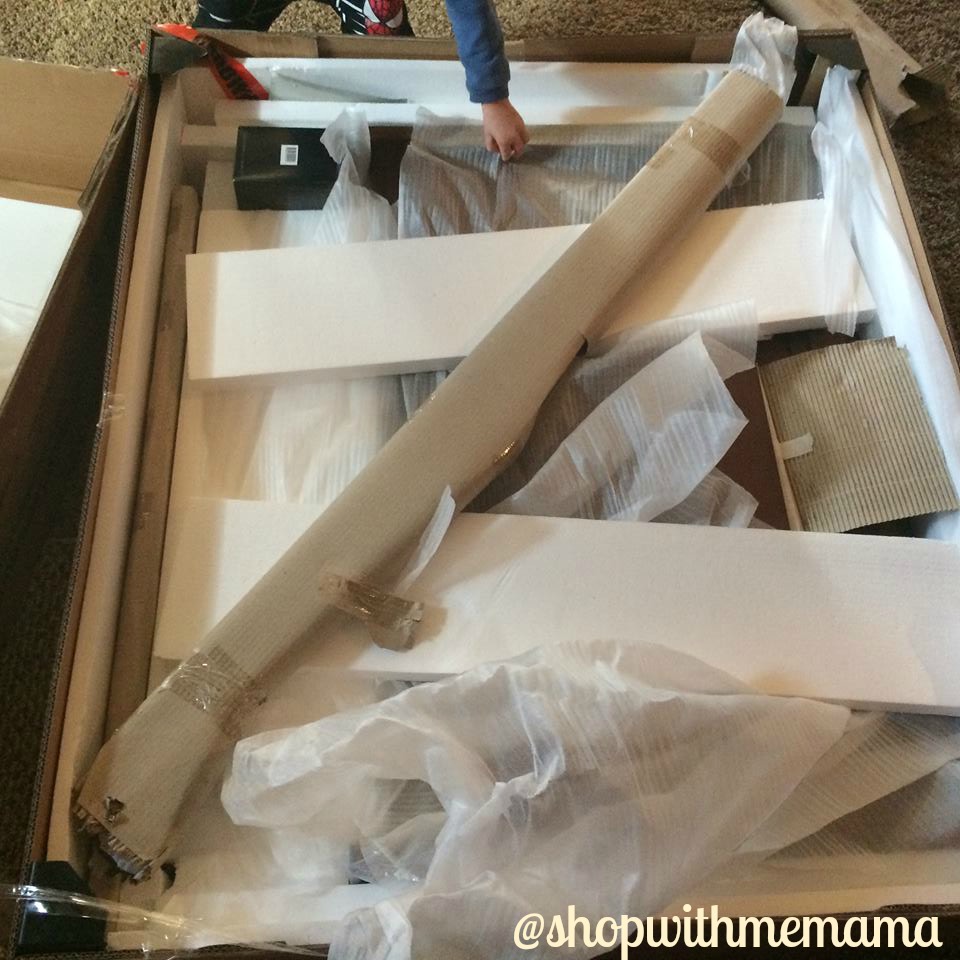 It looks like a lot of stuff to put together when you pull it out of the boxes, but really, it took no time to put it together. My hubby and daughter put it together in about 45 minutes. You will need two people because one person needs to hold stuff up for the other person to screw in the screws. It comes with all the hardware you need except the screwdriver 🙂
Of course, this doesn't come with the mattress (what bed does?), so we still have to purchase a twin mattress for this awesome bed! We plan to get a nice memory foam mattress for this, soon!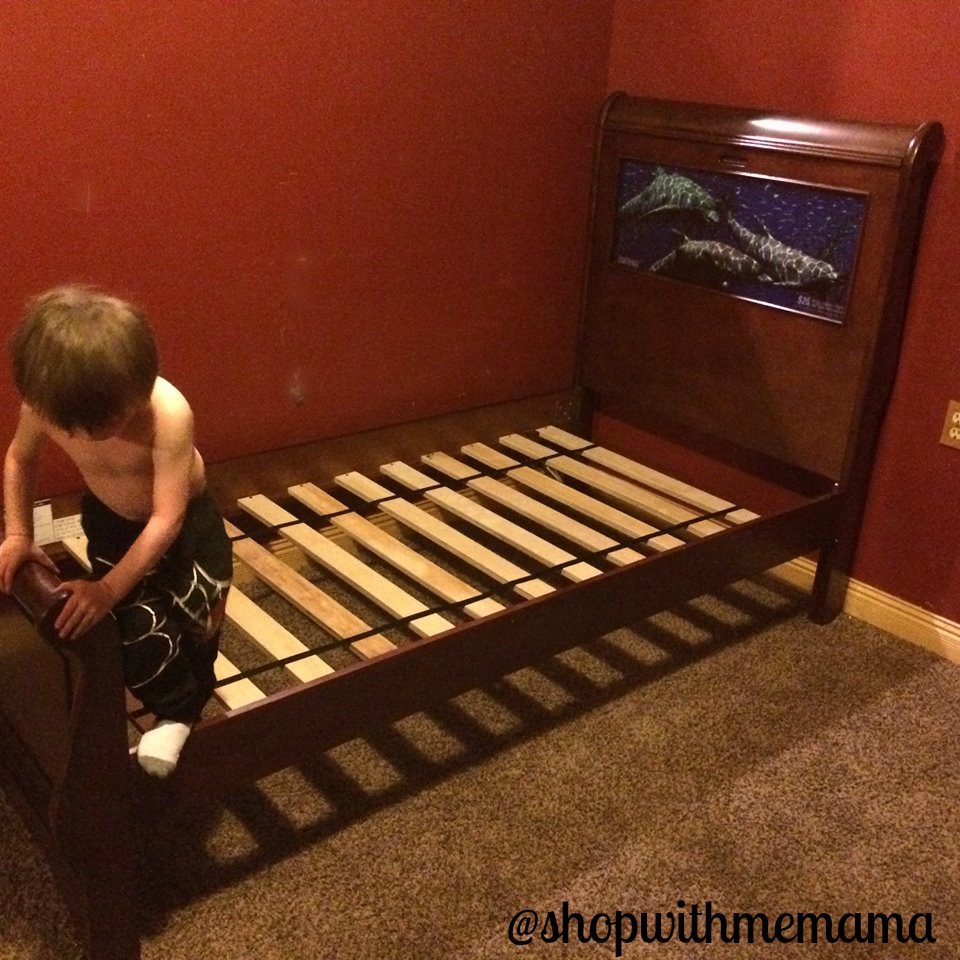 The bed seems bigger than my other two kids' twin beds and stronger feeling. The wood finish is beautiful and perfect for my little boy. It is very sturdy and just so nice looking.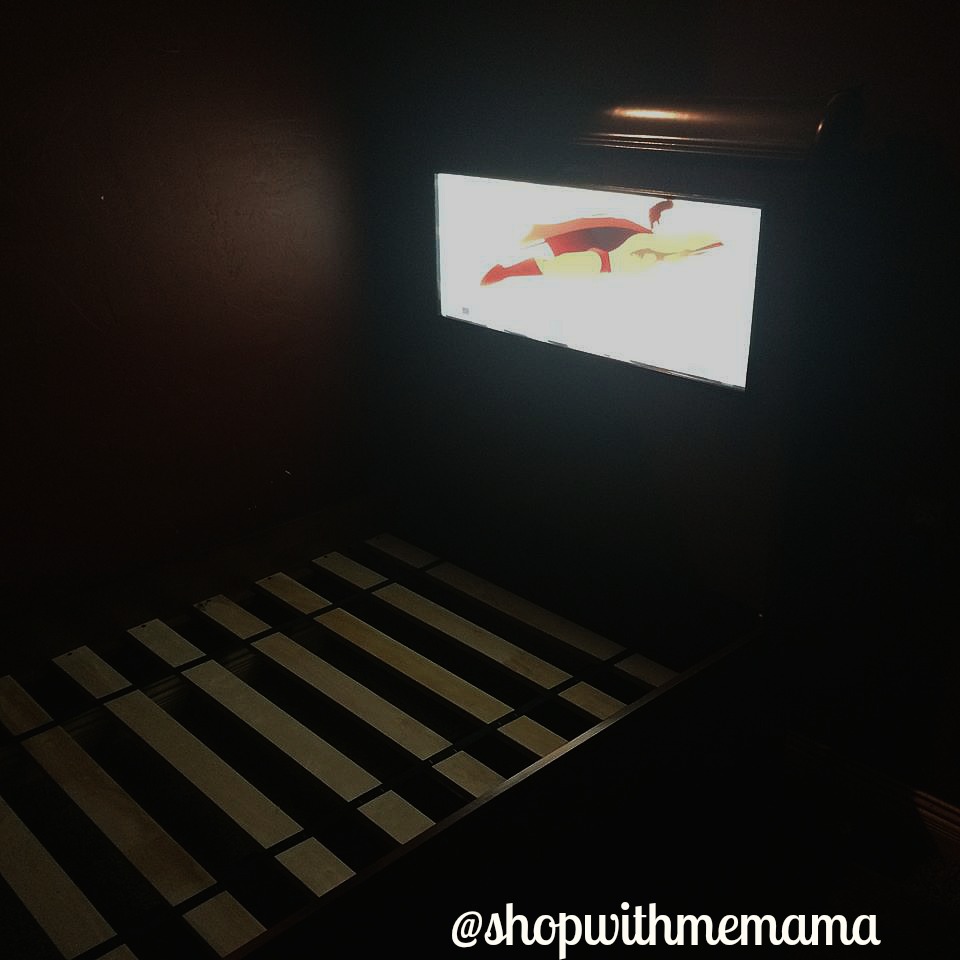 On the headboard, it has a light-up image. I absolutely can't say how much I like this idea. For any child who is afraid of the dark, wants to read at night, or just wants a comforting glow while they sleep, the LightHeaded Beds are perfect for that!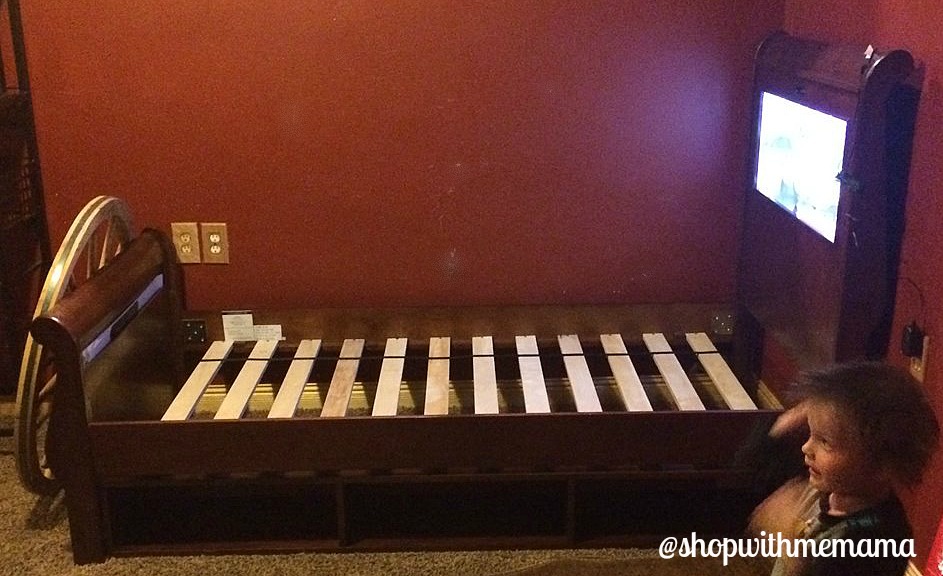 At the other end of the bed, there is a convenient compartment to store your HeadLightz™ Images in. You can change them anytime! The bed came with a dolphin HeadLightz™ Images and is beautiful and serene. It does have the logo on it, though, so you will definitely need to get one to go with the bed. They have many to choose from.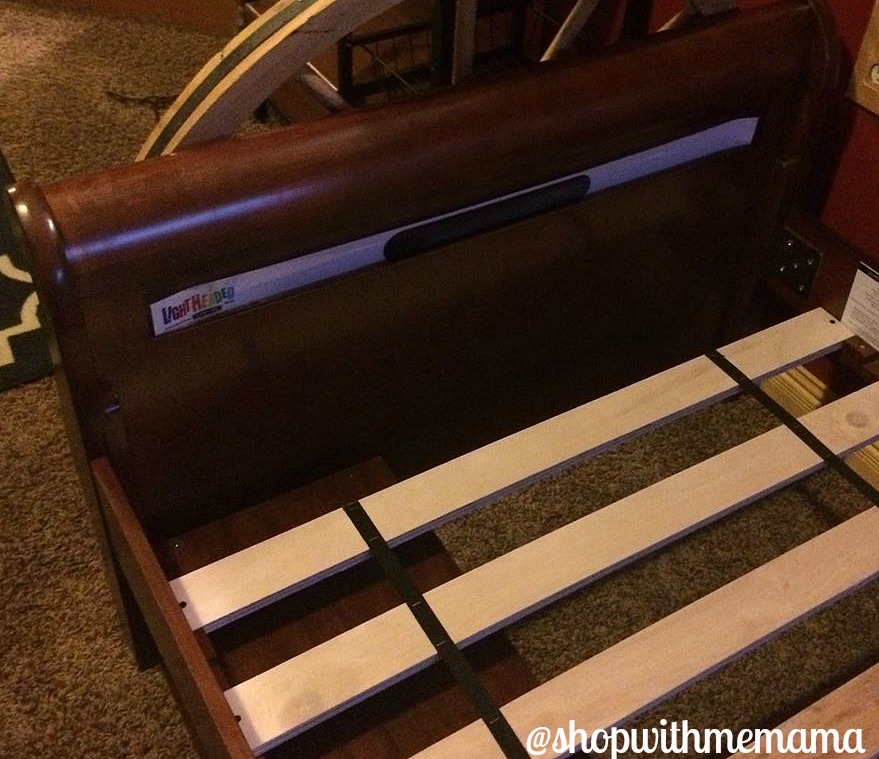 The storage under the bed is the same finish as the bed (you can get it in any of the finishes available). It is handy to have, especially in a child's room because kids tend to have so many things! So I really like that I got this to go with the bed.
The Edgewood Twin Bed comes in three different finishes: Cherry, black and white. It doesn't come with the under-bed storage, which is sold separately.
Buy
You can purchase LightHeaded Beds online at http://store.lifetime.com/ or Amazon.com. The Edgewood Twin Bed I received, retails for $549.00 but is on sale right now for $275.00!!!