Little Lamb Floor Beds for Infants, Toddlers and Kids
Yes, I love sleeping with my children nearby me. I love hearing them breathe, it helps ME fall asleep. I love co sleeping, I love everything about it. Look at my daughter and newborn, taking a nap. I had just gotten up to take this picture! LOVE watching them sleep…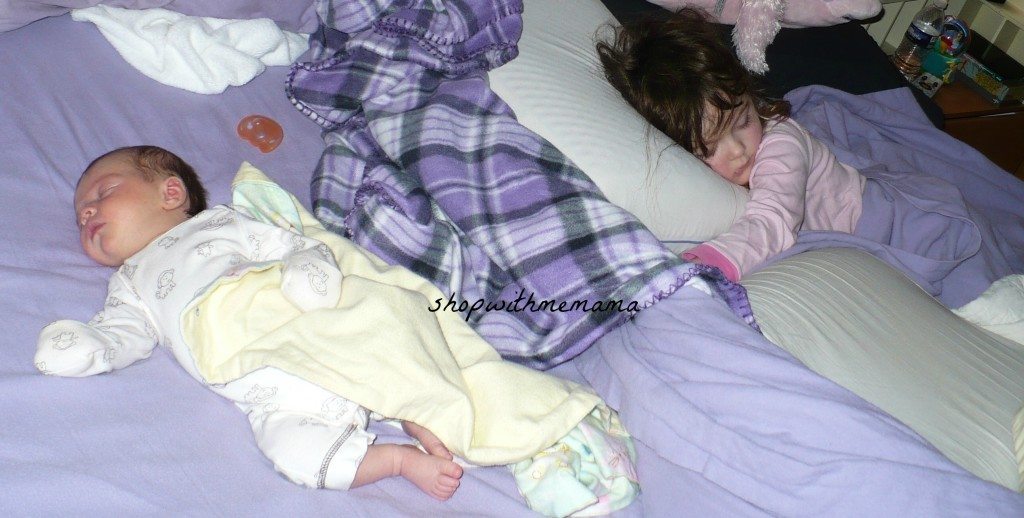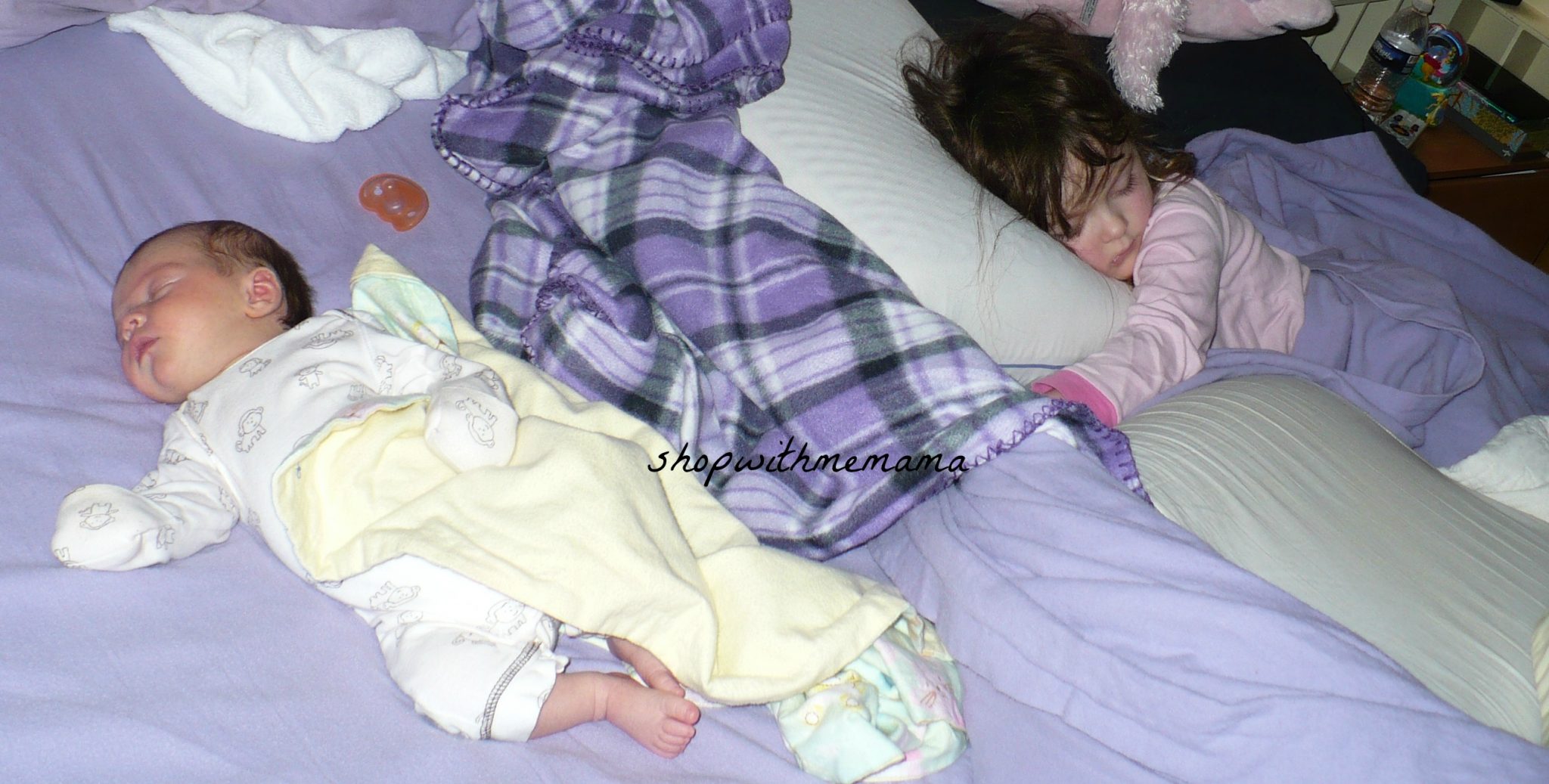 I love having my newborn near me when he is asleep. I love being able to reach over and touch him if I want to. He sleeps in a little bed in the middle of my bed and I love being able to glance at him when I wish. So, to say I have a full bedroom at night, is an understatement!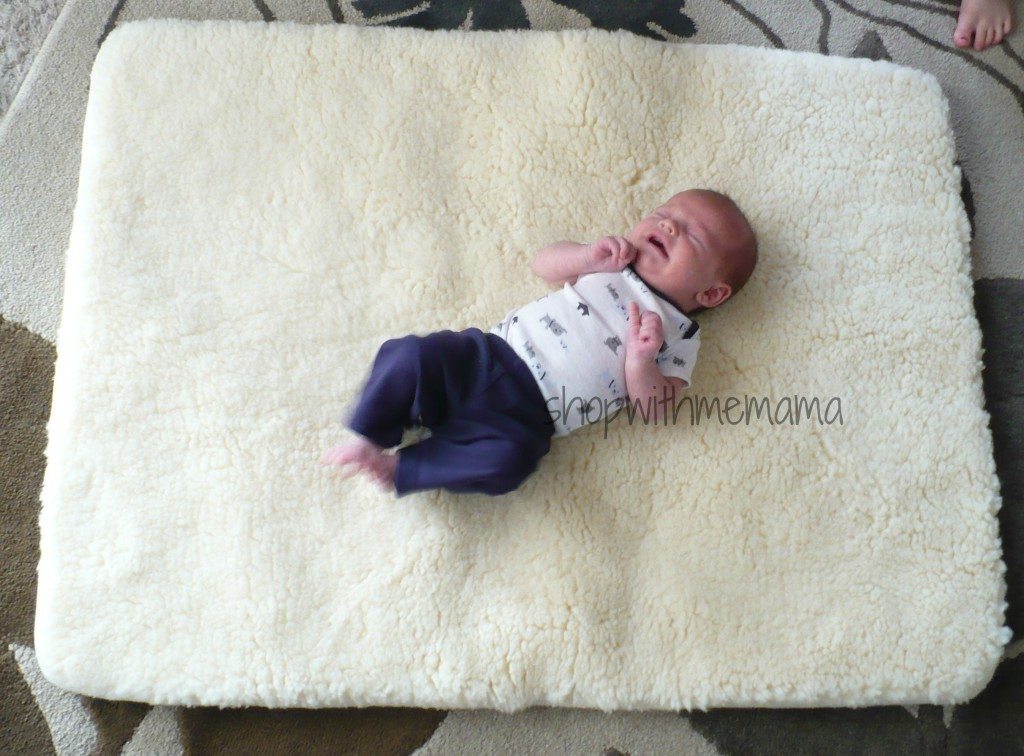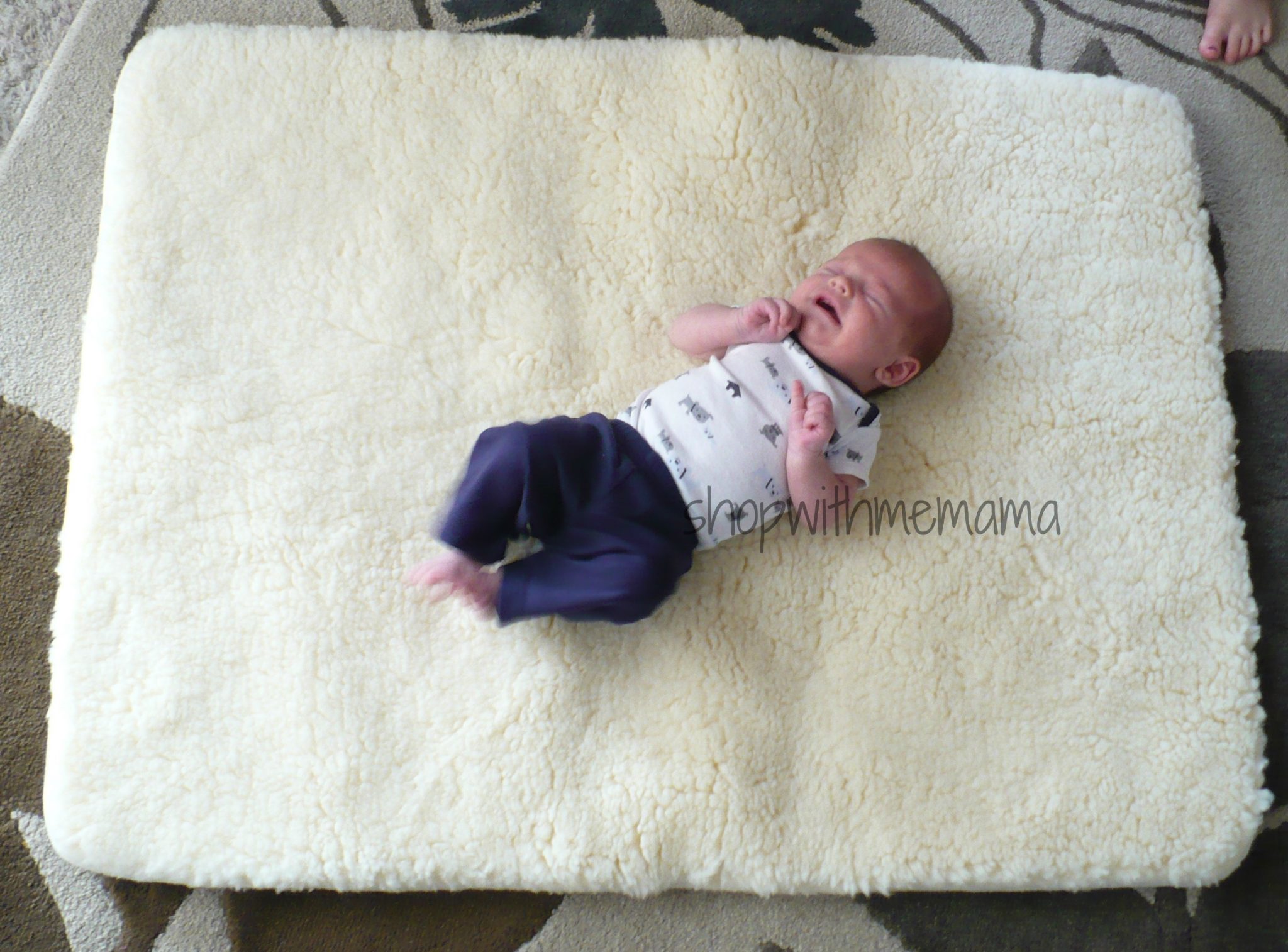 Having great products to sleep with and have on hand, is also something I love. We have a lot of great products from blankets to pillows and everything in between! But, recently I was introduced to a NEW product I have never even heard of. It is the wonderful Little Lamb Floor Beds for Infants, Toddlers and Kids!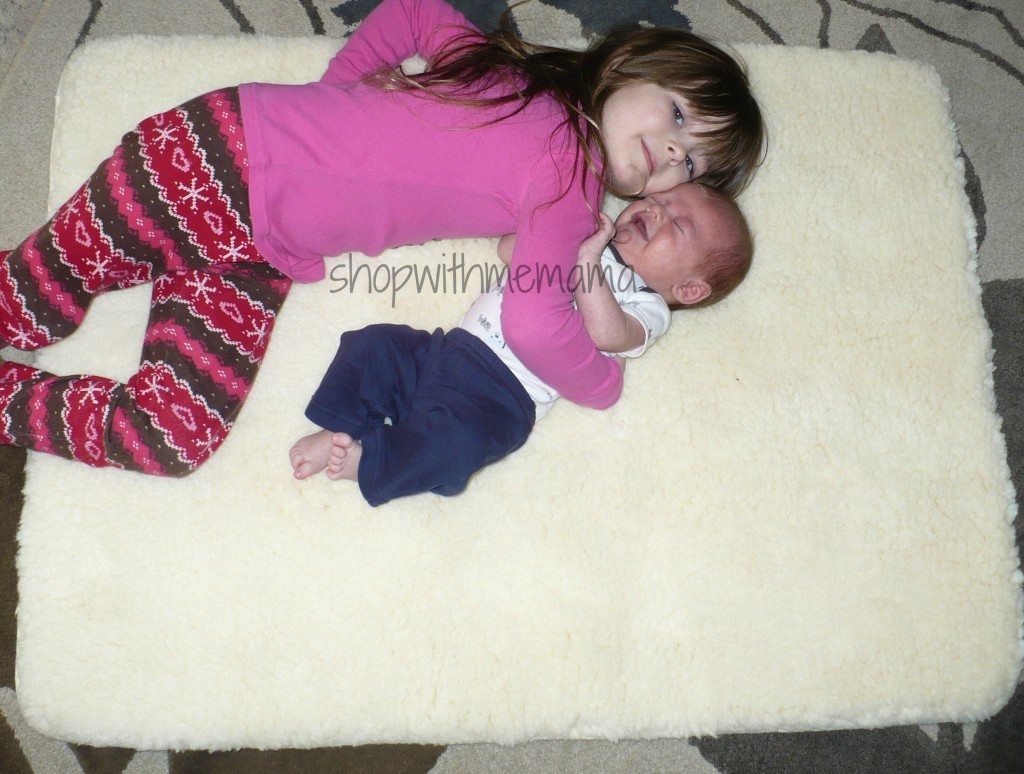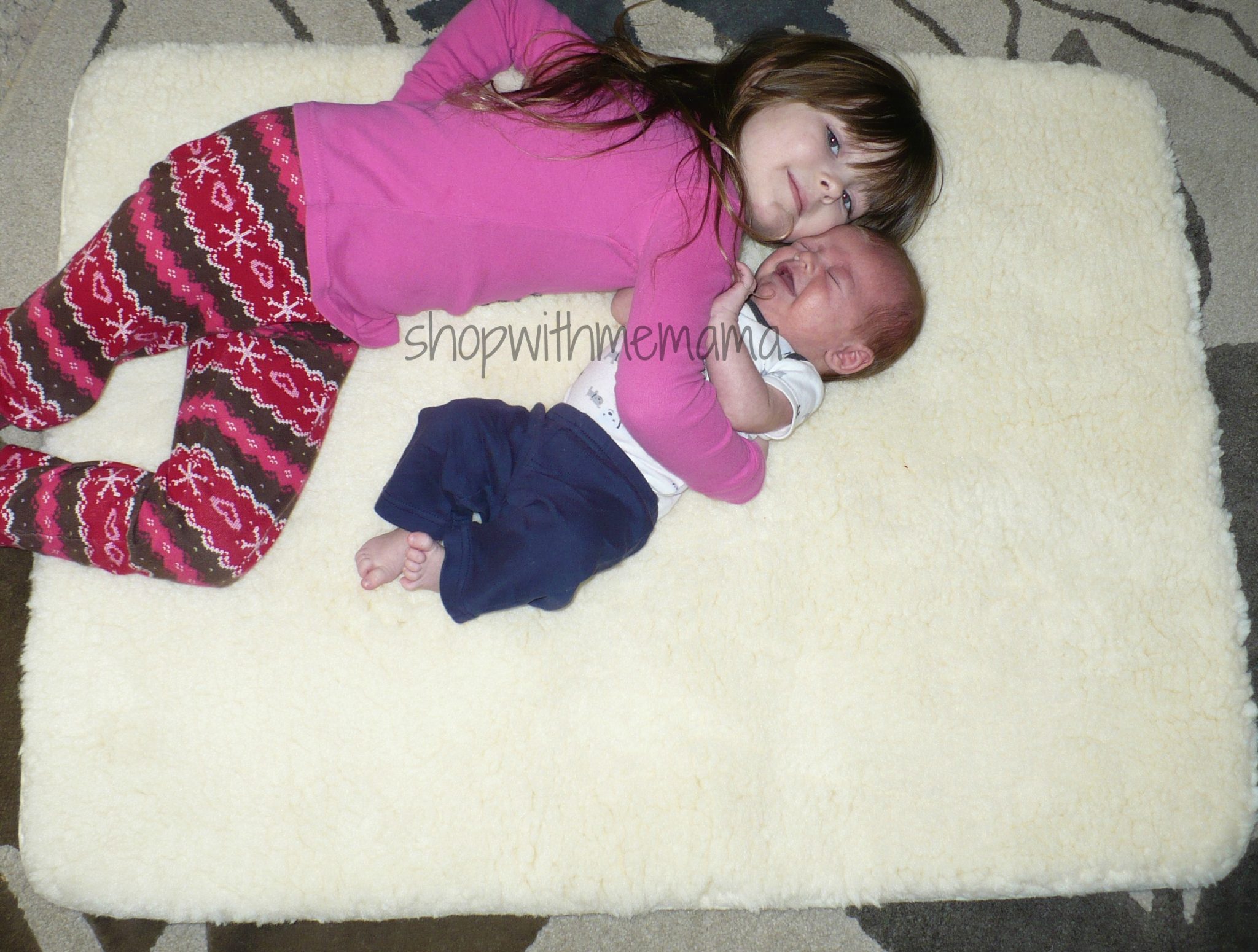 I received the medium sized floor bed, to review (they do have other sizes available). My son and daughter were fighting when this came, sigh. They BOTH wanted to have it and sleep on it! So, I let them choose who was going to sleep and use it first. Then the next night, they could switch. My son tried it first, but ended up in bed with me later on in the night. My daughter tried it the next night and she ended up in my bed too. LOL. But, they loved the comfort of it and how soft it feels.
This is a synthetic lambskin floor bed. It's portable, easy to store when the kids outgrow it and is machine washable! Love that part 🙂
The Little Lamb Floor Beds are also great for when you leave town, just fold it up and bring it along for comfort away from home! Bring to grandma's house, daycare or anywhere! I think it is a great product for kids.
What Is A Little Lamb Floor Bed?
Two layers of Unreal Lambskin® synthetic fleece sewn back-to-back for a super comfortable bed for your little one. Can be used with or without a mattress underneath.  Choose your size below for the perfect fit. The lock-stitch backing keeps the material from unraveling or shedding. Moisture drains down through the backing so the fleece fibers can keep kids dryer. This material is non-allergenic, stain resistant, machine washable and dryer safe.
 Buy
You can purchase these wonderful floor beds online at http://www.littlelambfloorbeds.com. Find out how you can also get 10% off your order!
Disclosure:
Product was received. Opinions are my own.