Love+Grace Comfortable Loungewear. When I am at home, I enjoy wearing my yoga pants. You will always find me in them. When I go out, I will definitely be in a good pair of jeans. But, at home, that is a different story!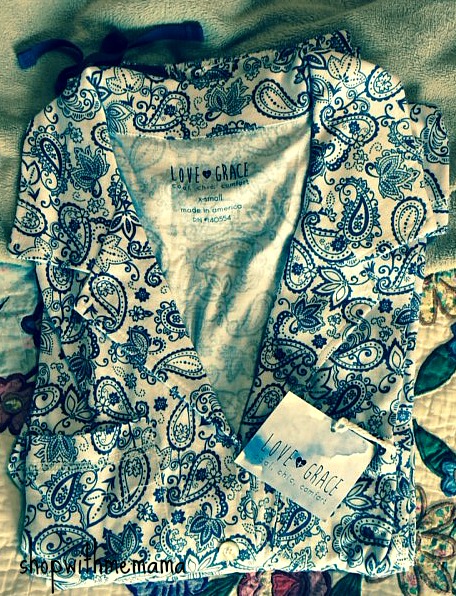 My mom will wear p.j and she has quite a few cute pairs to choose from. Recently, I was sent a cute pajama set from Love+Grace, that I will be giving my mother. They are so comfy and cute!!!
These are super comfy feeling and soft. I love the pattern on them and how well they are made. They are cute enough to even wear in front of your friends. I love pajama sets like these.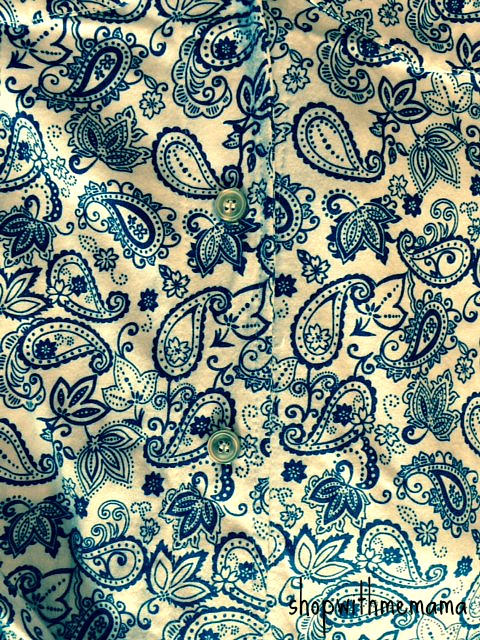 Love+Grace sells really cute and comfortable loungewear. This luxury loungewear was founded in 2013 and sells cute, comfortable fitting contemporary trends. I love the looks of these pajama sets and the styles! Too cute.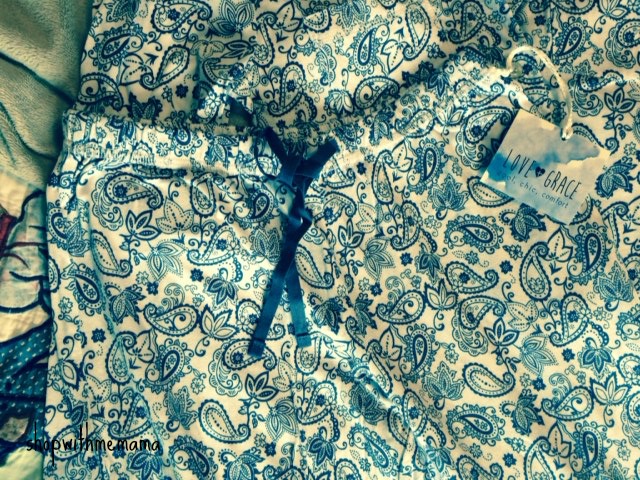 The pajama set I received is the Classic P.J. Set in Paisley! So soft and fun! So many cute p.j.s to choose from, and it was hard to decide which ones to pick. The pants have a drawstring so you can tighten the waist. The paisley print is cute and the pajama shirt is a long shirt which I adore.
These pajamas are so dang cute, I will be featuring them in my Holiday Gift Guide that will be going live on November 1st, so stay tuned for that!!!
Buy
You can purchase these cute pajamas online at http://www.love-grace.com/. They retail for $98.00.