*Lulyboo Baby Lounge To Go. The product was received. Post contains affiliate links
We recently went to the beach and it was so much fun!! We have not been to the beach in a really long time, so this was much-needed!!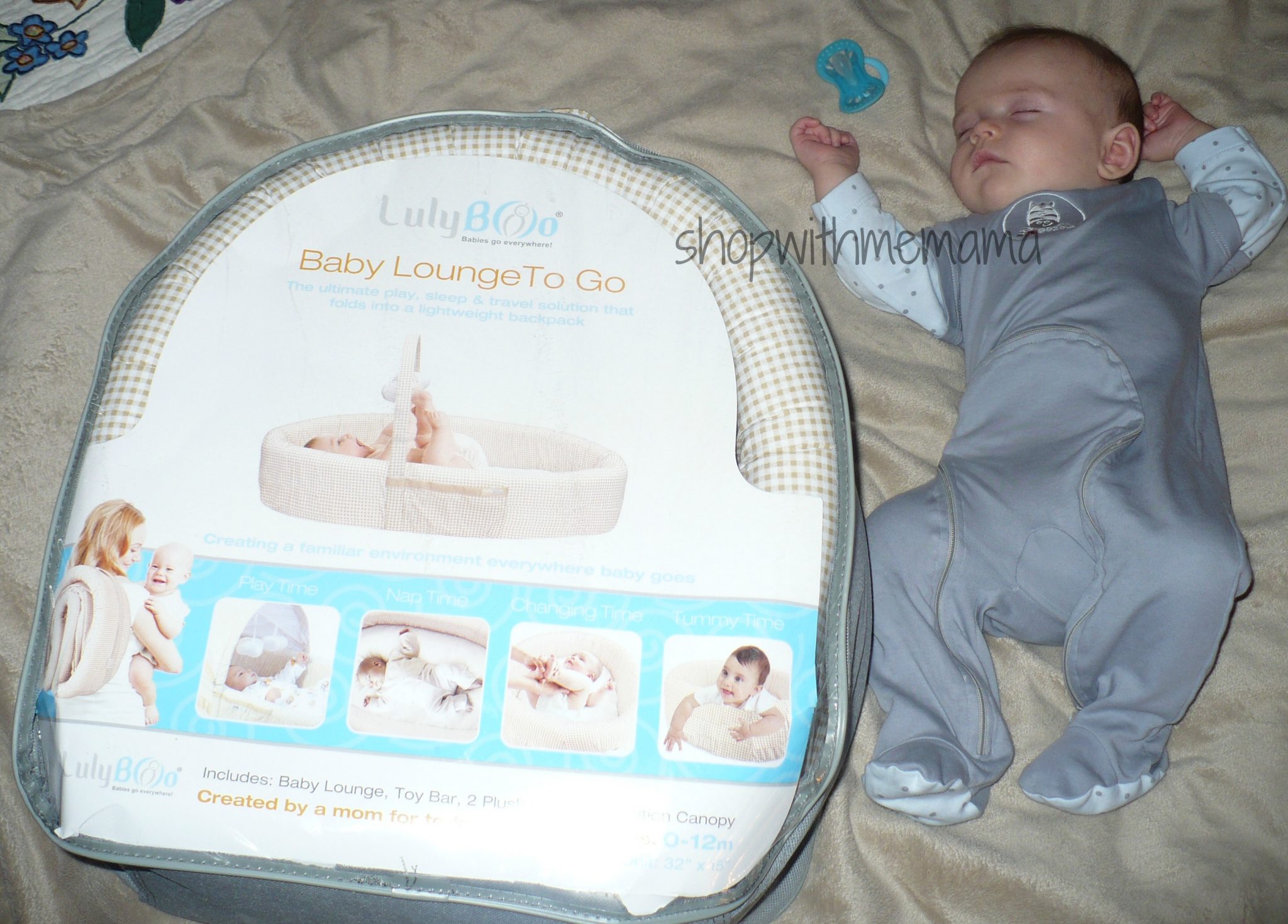 But, traveling with a new baby (he was only 10 weeks at the time), can be difficult. So, making things easier on me and the baby is a MUST.
Lulyboo Baby Lounge To Go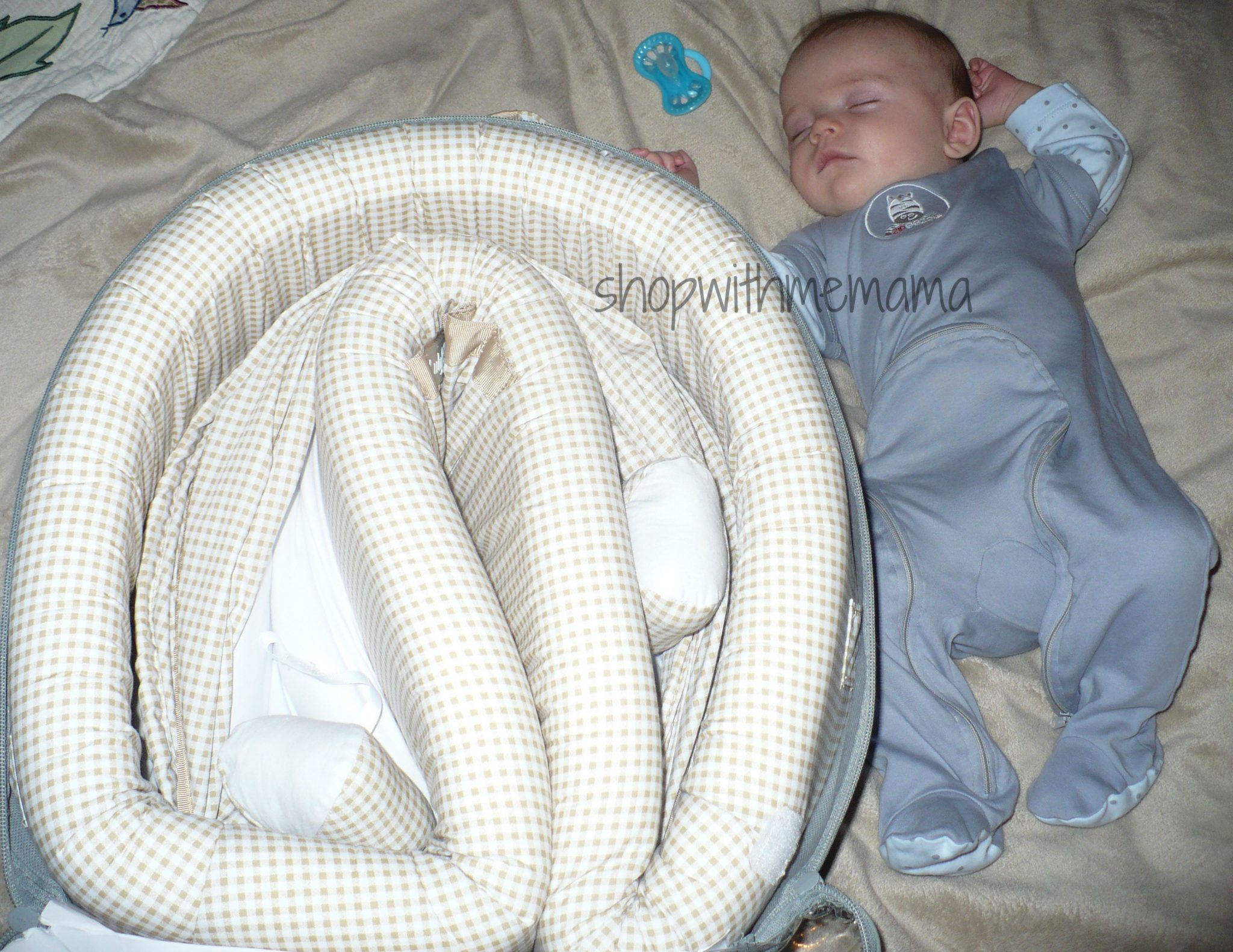 I was able to review the Lulyboo Baby Lounge To Go on this trip. We got the natural colored one, but it comes in pink and blue too! I was so happy that it arrived a few days before we went to the beach, so that baby had a place to sleep!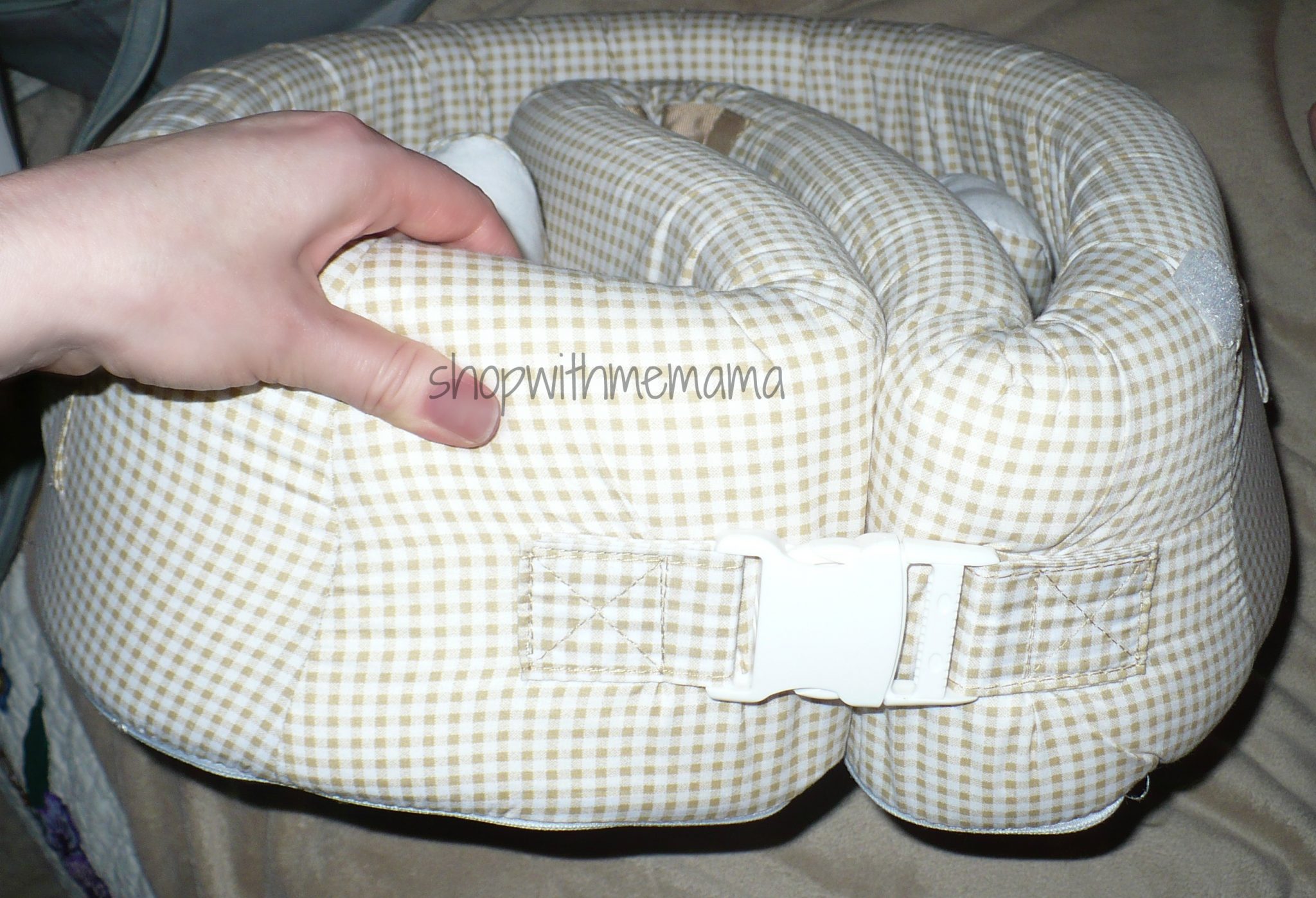 This travel bed is amazing. And I mean that literally. Me and hubs are so impressed with this little fold up and carry travel bed!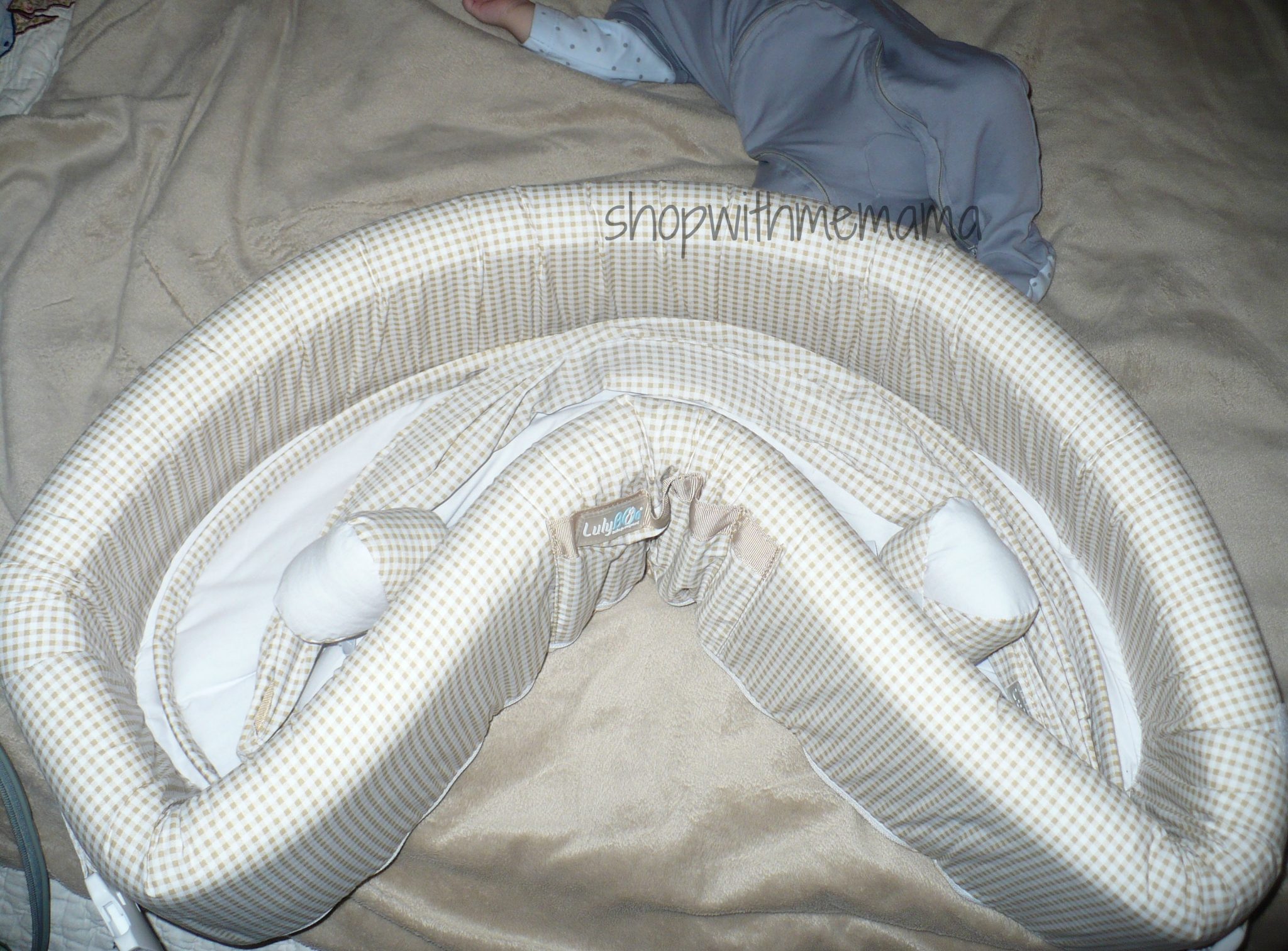 You see, this bed can be folded up, carried, worn as a backpack and has everything you need in it, to make baby happy and comfortable! It is awesome!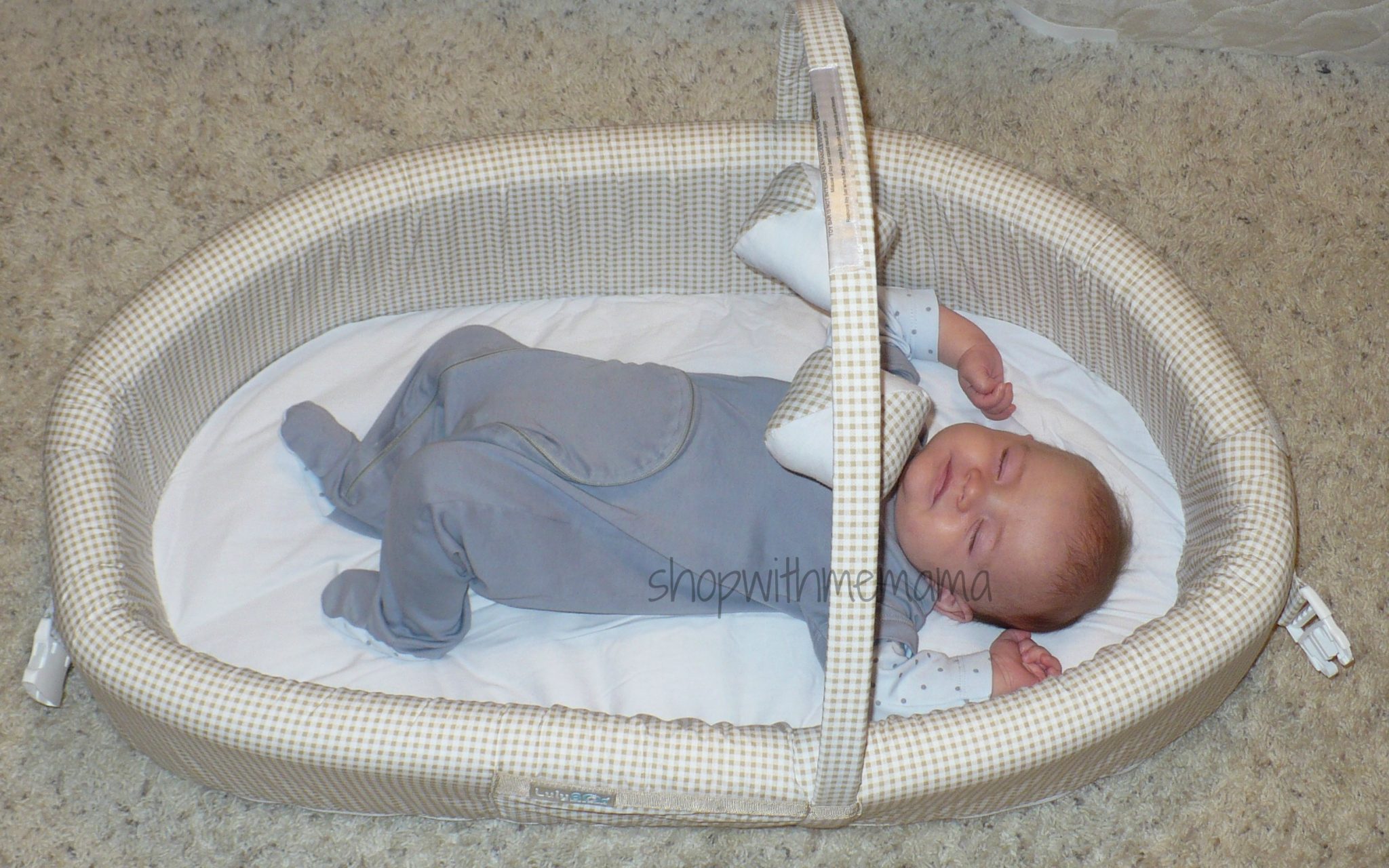 You simply undo it and set it up. It comes with a play bar with little attachable toys for baby to view and 'play with'. This can be taken down for nap time or downtime, very easily.
It also has a sunshade top that can be put on easily (some assembly required, which is simple!) and taken down easily. Everything about this little travel bed is just SIMPLE!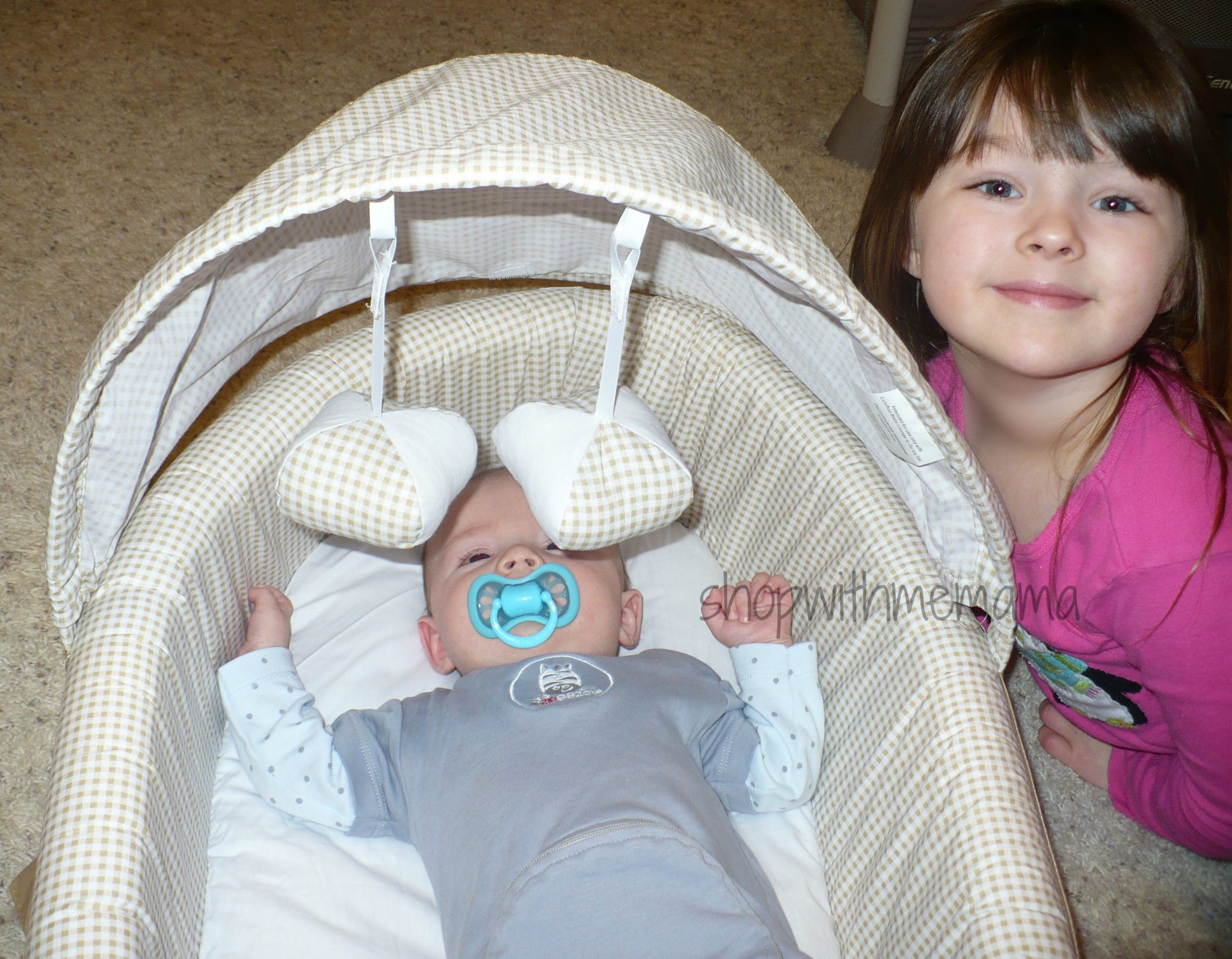 Lulyboo 4-in-1 Travel Bed Details:
• Stylish cotton fabric surrounds a flexible foam interior
• Waterproof underpad prevents messes from spreading
• Removable cover for machine washing
• Folds to a lightweight backpack
• Coordinating toy bar and two removable plush toys included. Loops on toy bar let you interchange LulyBoo plush toys with others
• Three-position canopy included
• Outer pocket holds supplies
• Recommended for babies up to 15 lbs. (6.8 kg) or until baby can push up or roll over unassisted
• Open unit measures 34″W x 24″L x 6″H. Backpack position measures: 15″L x 6″W x 15″H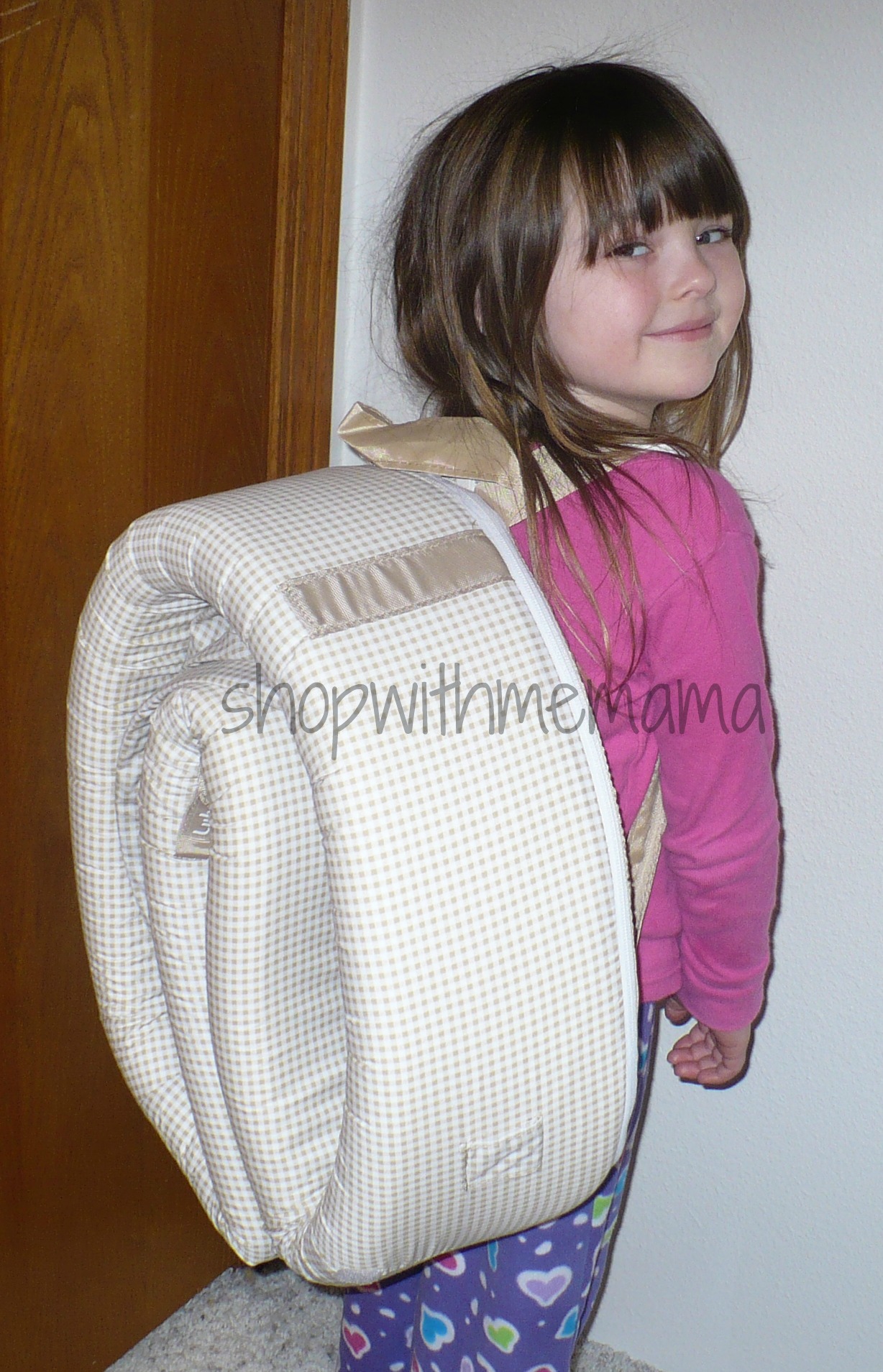 This is a wonderful and practical thing to have on hand for your little one! I even use this in the living room when I am working on my computer. My little guy is comfy in this bed and likes to look at the fun little plush toys hanging from the toy bar!
Buy
You can purchase the Lulyboo 4-in-1 Travel Bed/ Baby Lounge online at http://www.lulyboo.com and locate a store nearest you that sells them!
What do you think of the Lulyboo Baby Lounge To Go lounger?