*LYSOL Healthy Touch No-Touch Hand Soap System. This post includes my affiliate links.
LYSOL Healthy Touch No-Touch Hand Soap System
Having little kids around the home can result in dirty little hands! I am constantly asking my little ones if they have washed their hands! The Lysol Healthy Touch No-Touch Hand Soap System has proved, so far, to be a hit in our home! Now my little ones WANT to wash their hands and I don't have to constantly ask them if they did!
We received the Lysol Healthy Touch No-Touch Hand Soap System (My that is a mouthful, isn't it?!) and really like it, my kids especially! Not only does it smells VERY good and clean, it is super easy for my kids to use. You need batteries, which it comes with. You then take the soap dispenser bottle and put it into the Lysol Hand Soap System, until you hear a click, and you are all set to go! Just turn it on and place it where you want it.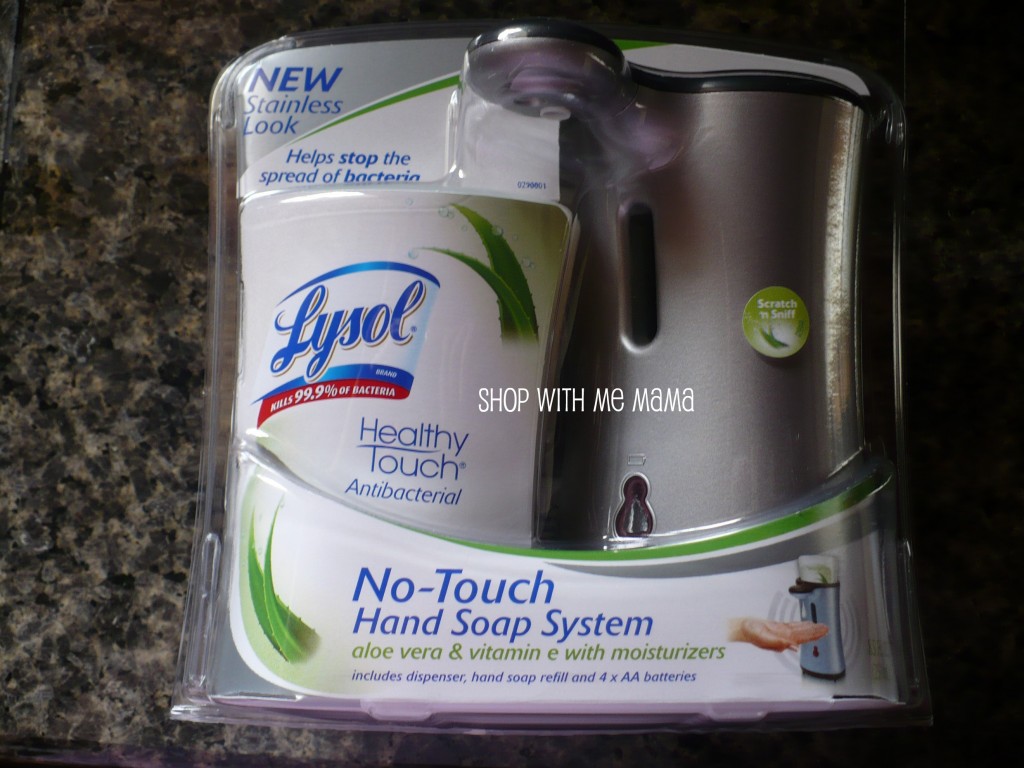 Do be careful though, when you do have it turned on, and you are moving it. Just always remember that if your hand is under the dispenser and it is turned on, soap WILL come out! So, when you move it around, just make sure your hand is not under the dispenser part or that it is turned off.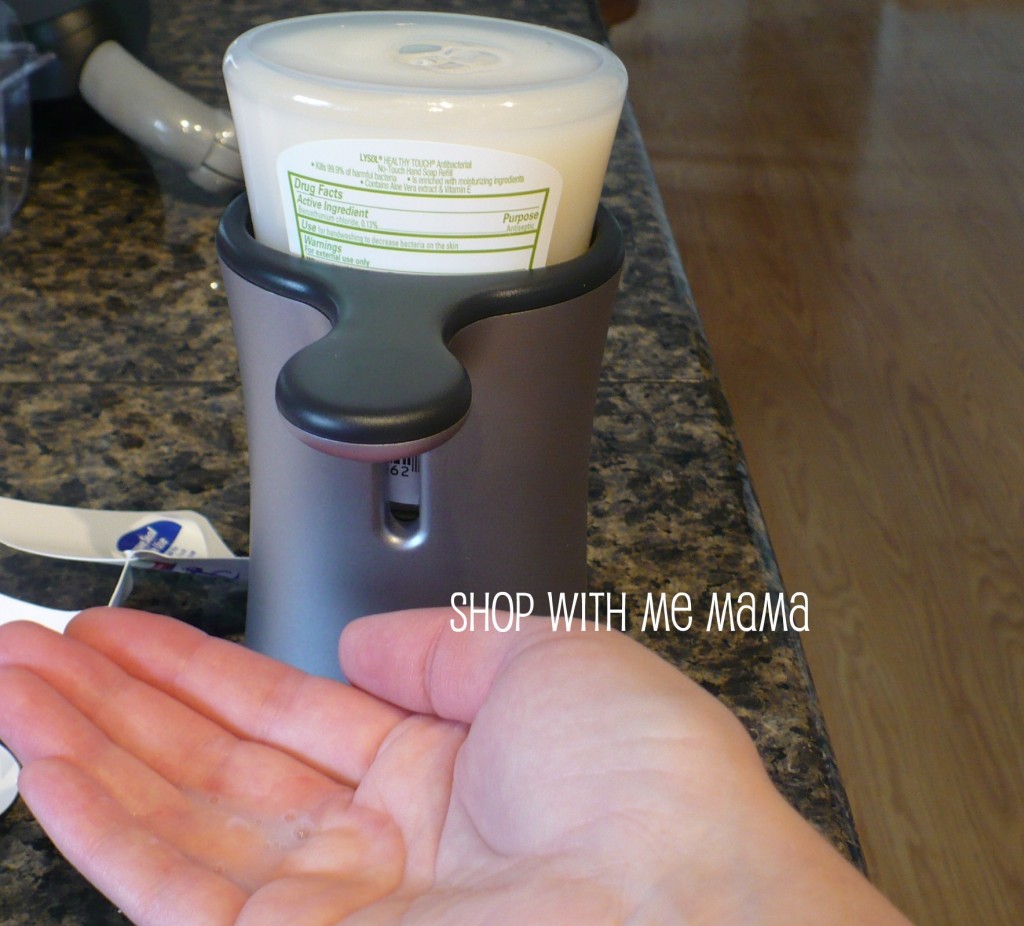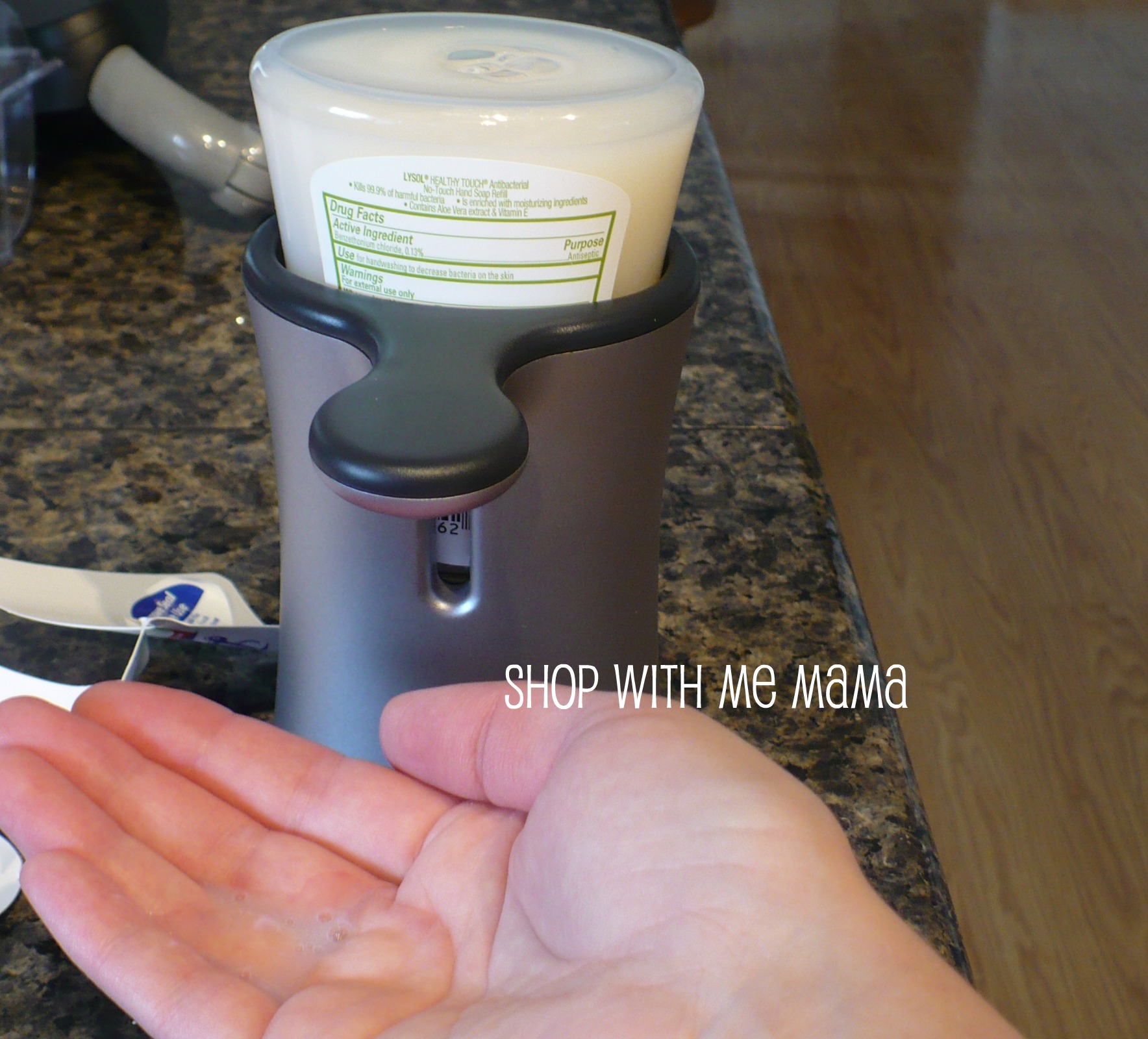 My kids WANT to wash their hands because they love to see the soap just magically come out of the dispenser. This can prove to be a problem though, with my daughter. When I am not looking, she will go and wash her hands 32343 times, if she could, LOL. The soap will go quickly if she does, sigh. So, I had a talk with her and now she knows and has been doing pretty well with it. Fingers crossed it stays like that!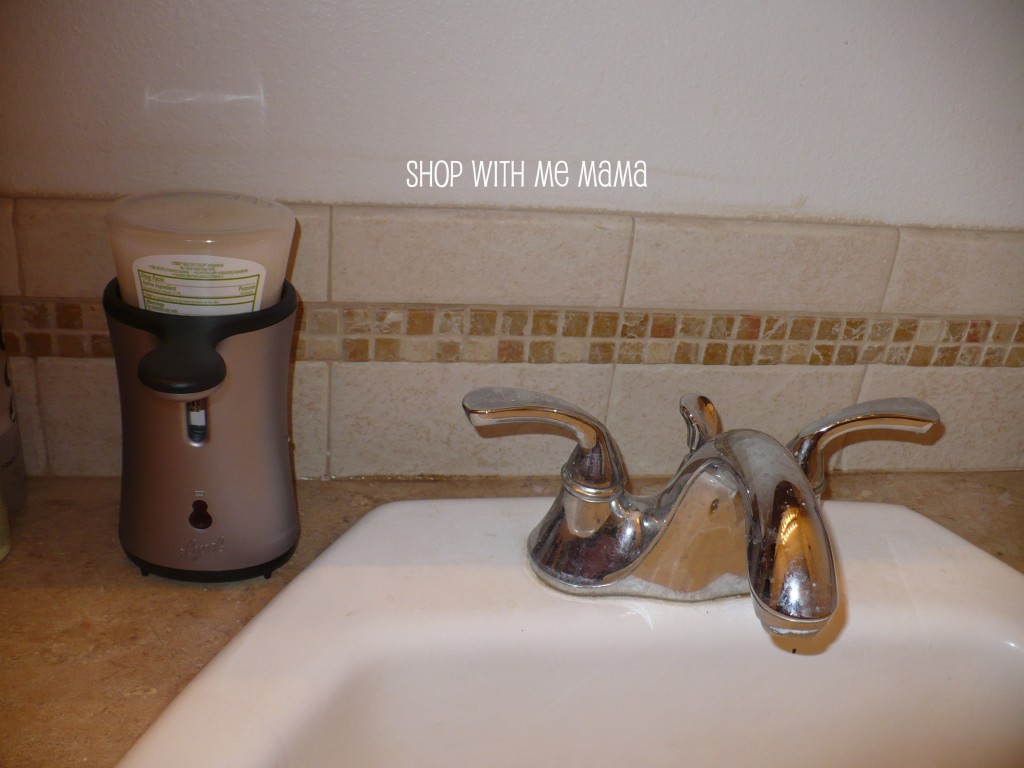 Another thing I wanted to mention, is that I wish that when the soap came out, it would not be so much. I think that a lot comes out, and with how small my kid's hands are, it is a lot of soap for them. Other than that, this is really a neat little device! And did I mention it smells REALLY good?
Now, we have just started using this, so the soap is still plentiful, so I cannot tell you how the machine will react when the soap is low. I hear that it will not work, but that is for me to see when the soap gets low. I will let you all know!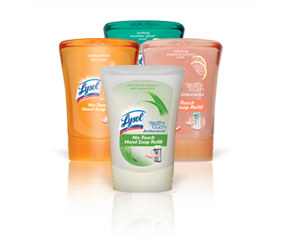 The Lysol hand soap comes in four yummy flavors:
*Refreshing Grapefruit Essence™ (Refill only)
*Soothing Cucumber Splash™
*Aloe Vera & Vitamin E with Moisturizers
*Antibacterial Total Care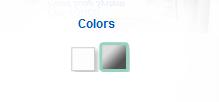 And it comes in two colors:
White and stainless Steele and black (the one I received).

About Lysol Healthy Touch No-Touch Hand Soap System:
It is a recently-named 2011 Product of the Year* (Winner, Hand Soap Category. Survey of over 60,493 consumers by TNS) helps eliminate the millions of germs that your hands can pick up each day. It automatically senses hands and dispenses just the right amount of soap. Handwashing is one of the most important steps you and your children can take to help you stay healthy and with the sleek stainless steel-inspired Lysol® No-Touch hand soap system, you and your family will never have to touch a germy soap pump again! The new look not only makes hand washing easy and fun, it helps consumers avoid the germy soap pump and also blends with any kitchen or bathroom decor.