*I have partnered with Magic Jigsaw Puzzles to share with you this fun Mother's Day Giveaway! This post includes my affiliate link.
Mother's Day is this weekend, eek! How on earth did that happen so quickly! Then, next week, my kids will be out of school for the summer! How is this all possible? Time goes by way too quickly, doesn't it?
Time to find fun things to keep my kids busy this summer! Time to be outdoors doing summery things! But on those rainy days, it is fun to play games! Magic Jigsaw Puzzles is ah-mazing! My daughter and I love playing this together. We take turns putting fun puzzles together. I love that you can use one of your own photos and make it into a puzzle! So much fun!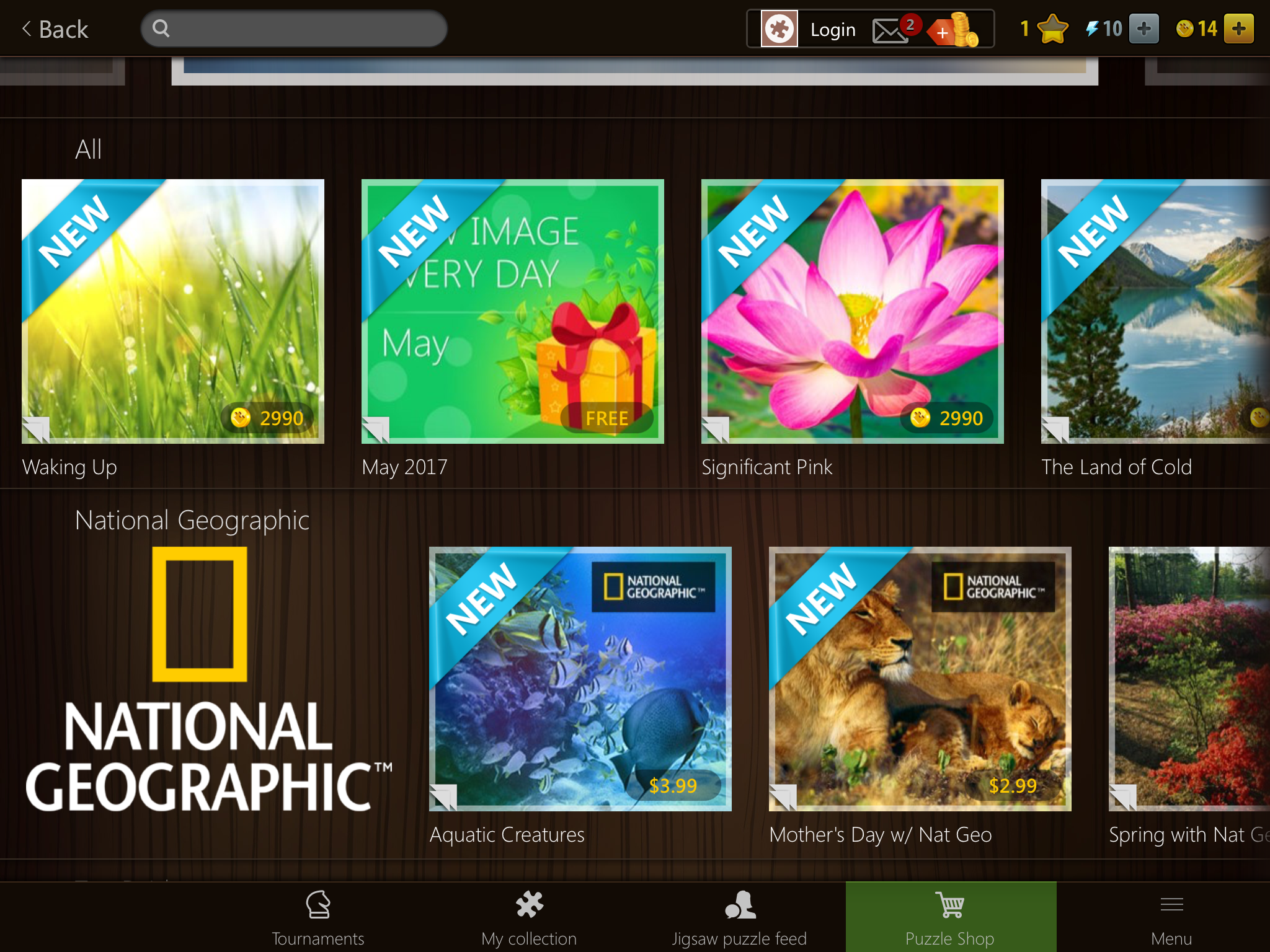 Magic Jigsaw Puzzles is more than just a mobile app, it's a full-service game that includes a collection of more than 20,000 virtual jigsaws perfectly organized in a user-friendly interface.  I love that they are constantly updating their puzzles and they have a great collection of them to choose from all the time.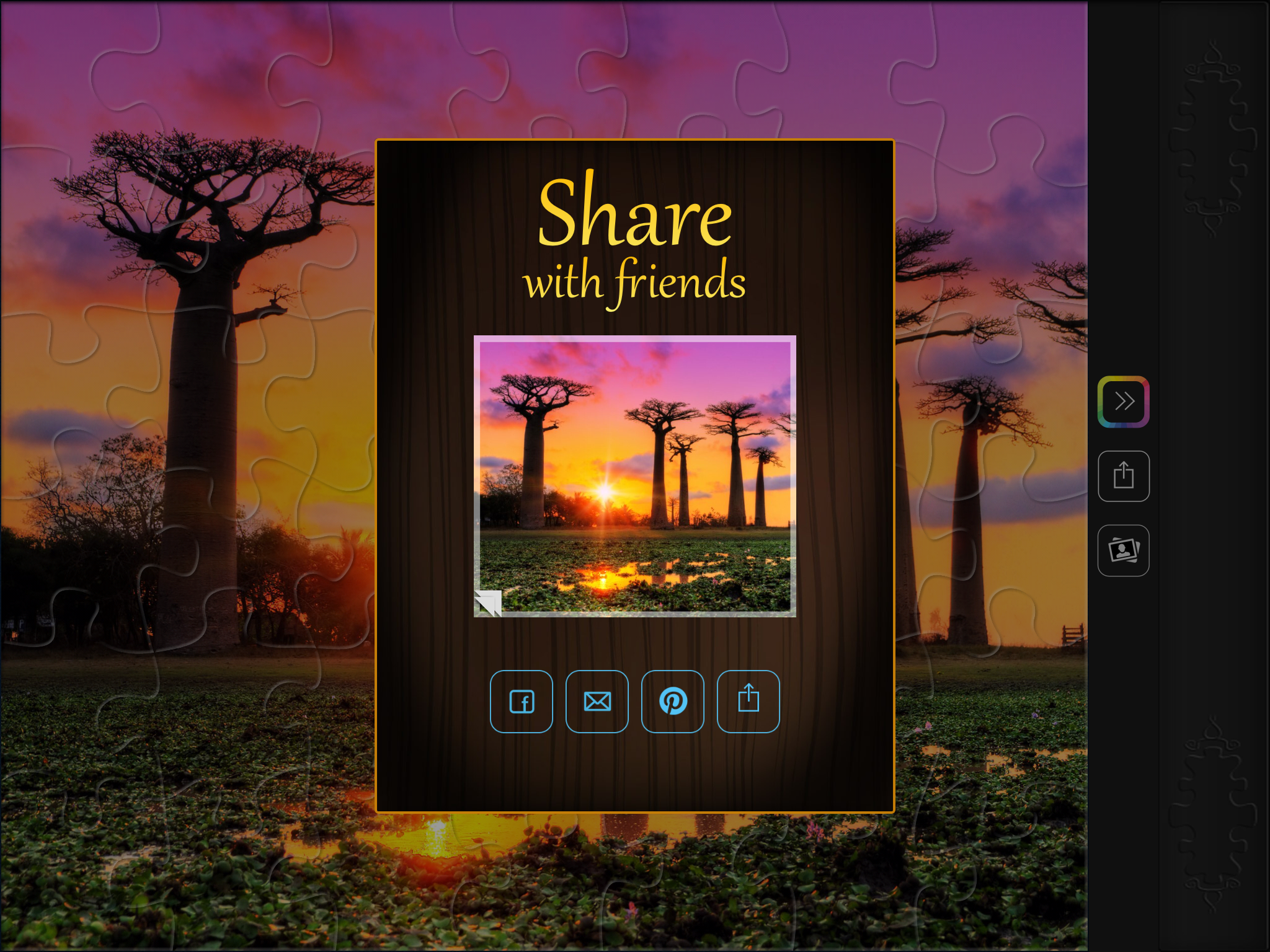 The gameplay has 5 levels of difficulty to choose from. It also has unique social features including a Puzzle Feed which allows players to share, comment and view puzzles from your friends and family! And they have community tournaments for those of you who like to compete! So much fun and lots to do!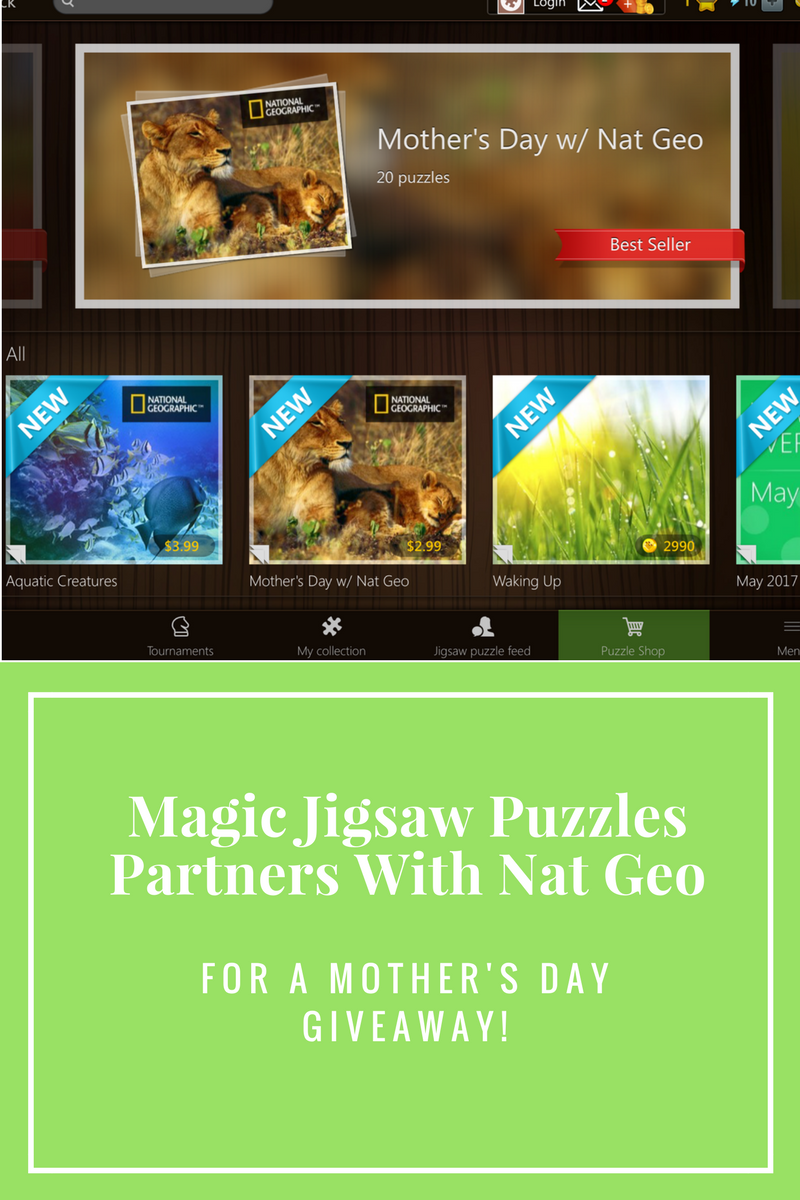 Magic Jigsaw Puzzles Partners With Nat Geo For A Fun Giveaway!
Yes, you heard me correctly! Magic Jigsaw Puzzles Partners With Nat Geo For A Fun Giveaway this Mother's Day! Together, they invite you all to join in and participate in this fun giveaway!
How Do I Enter?
To enter, you simply solve any of the Nat Geo WILD Mother's Day puzzles and share it with your friends on Facebook!
Make sure you tag their official

Magic Jigsaw Puzzles community page (@Magic.Puzzles.Community on Facebook) in your social post.
This will make you eligible to win a special prize from Nat Geo! Then, check back on May 15th to see if you are a lucky winner!
Prizes!
The prizes include a branded mug, t-shirt, a gorgeous coffee table book, a branded journal and pen set and a digital subscription to Nat Geo Magazine! Magic Jigsaw Puzzles will also reward each lucky winner with 50,000 coins!! Yay!
Get The App!
Magic Jigsaw Puzzles is available on the App Store, Google Play, Amazon Appstore, Windows Store and Facebook and it is FREE!
Get Social!
Connect with Magic Jigsaw Puzzles on Facebook and Twitter!
Grab The App And

Enter Today

!! Don't Forget To Share With Your Friends And Family Too!