*Make Any Shirt A Nursing Shirt With Undercover Mama. Product received. This post includes my affiliate links.
I hate having to always purchase nursing attire. I have so many nursing tanks and it is crazy!! Then, I have all those nursing bras too. Too much to store in one little drawer, let me tell you…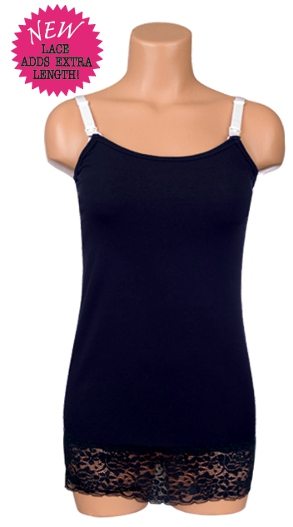 Make Any Shirt A Nursing Shirt With Undercover Mama
When I heard about the Undercover Mama tank, I was super excited. Excited because it was different from any other nursing attire I have seen. I was excited because it was too good to be true! So, I was sent one to review and check out for myself!!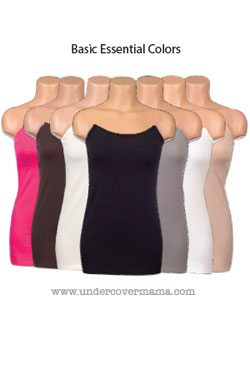 I was sent the Undercover Mama Lace Trim in Black. I am in love with this tank, seriously in love with it. I want to order them in all the colors, seriously I do. They are that amazing!!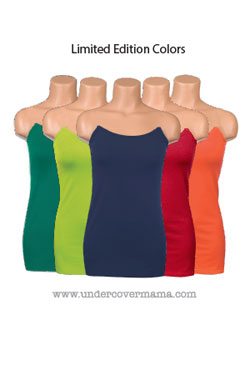 Now, the Undercover Mama tank is no ordinary tank. It does not have straps. It has 'hooks' to attach to your breastfeeding bras. It is easy to connect them to the nursing bras and in no time you will have a stylish and trendy nursing tank!!! No more lifting up your shirt for all to see that postpartum tummy hidden beneath it.
No more stretching the heck out of the neck of your shirts, to pull out the boobie and nurse your littlLovinsns. The Undercover Mama Tank has you literally covered!! Love it!
One other thing I love about the Undercover Mama tank is that you can still use your supportive breastfeeding bras. Most tanks don't have the support most mama's need, and that is NOT good. But with the Undercover Mama tank, simply hook it onto your supportive breastfeeding bra and you are good to go! Easy peasy! Promise!!
I was concerned, at first, what size I should order. You see, I LOVE length on all of my tanks, you know, so I can cover those hips and thighs!! So, I went ahead and ordered a medium praying it would not shrink in the wash.
To my surprise, it did NOT shrink in the wash and it fits PERFECTLY. The length is amazing and covers everything I wanted it to cover. I am just so pleased.
The only thing I am sad about is that the lace trim, after a while, does start to come apart or get holes in it. That is with anything lace I have ordered before, so that is something to keep in mind.
I think next time I buy one of these, I will get the ones without lace and save the lacey ones for a night out or special occasion with hubby or friends!
There are two ways to hook the tank onto your nursing bras. You can use the loop they provide or you can use the clip. I prefer the clip because it holds it on better, in my opinion.
Make Nursing Easier with Undercover Mama (Taken From Their Site):
The Undercover Mama is a strapless camisole that attaches to any nursing bra. Layer it under any shirt & keep your style without investing in a new wardrobe of nursing shirts. Undercover Mama transforms any shirt into a nursing shirt!
Two attachment options included with every shirt, Undercover Mama will work with any nursing bra…and like an undershirt with non-nursing bras when you are finished breastfeeding. Make nursing comfortable and affordable while keeping covered and maintaining your style.
Buy
You can purchase the wonderful, must-have for breastfeeding mamas Undercover Mama Tank, online at Amazon.com. They retail for $24.99 (the basic ones do).