*Product received. Opinions are my own.
I know, Christmas has come and gone (say what??), but New Year's Eve is in TWO days! So, I wanted to let you all know about something really cool and snazzy!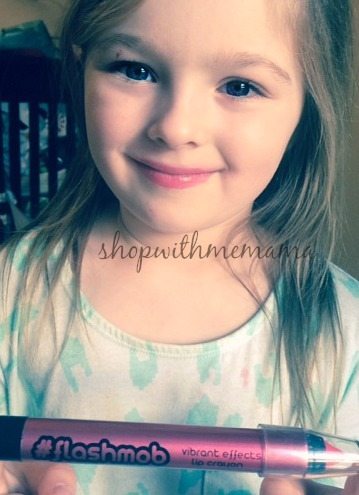 Markwins has some really glam products, the Flashmob and Mini-Nail Salon lines! They are too cool not to mention!
The #Flashmob Box Sets are truly too cool! You can charge up your lips and your hair, with the megawatt colors that are in these sets! They are seriously electrifying! The collection includes 5 liquid voltage glosses with tons of sparkle and shine AND two ultra-bold hair chalks for some fun hair color high-lights!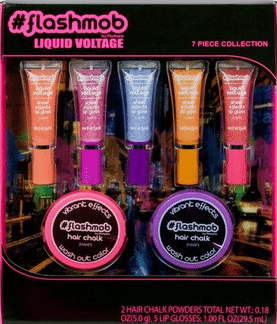 #flashmob Box Sets:
Charge up your lips and locks with megawatt color! This electrifying collection includes five Liquid Voltage glosses that deliver serious sparkle and shine, plus two ultra-bold hair chalks for instant highlights. This is the set we received and it is a very fun and girly/punky set! My daughter and her friend loves this set!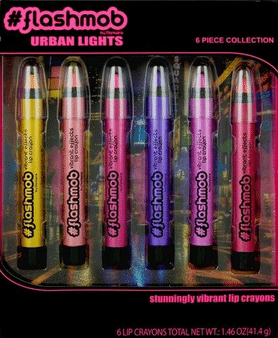 Next is the electric shades for your pout! It is part lipstick and part balm. These ultra-bold lip crayons deliver intense color with added moisture and shine. We received the #Flashmob Urban Lights and found these to be SUPER BOLD and fun to play around with!
Can't forget about your nails! These colors add a jolt of color and sparkle to your nails! The mega-watt loose glitter and amped-up polish take your boring manicure to a fabulously FUN manicure, in no time!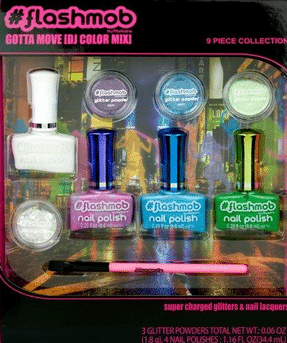 Last but not least, your eyes! Get a bold eye statement! This is a three-tiered eyeshadow compact that lets YOU be the artist and create glamorous looks on the go. You can add electric definition with some shimmer liquid liner, in two shades! Then you can turn it up a notch by adding some glitter! Ya!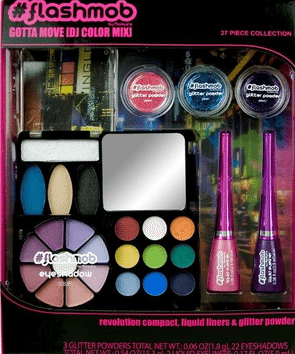 Mini Nail Salon is super cute and fun for the girls! Get a salon-worthy manicure in minutes with this cute, portable battery operated nail dryer, plus six essential nail polishes! Assorted Colors available!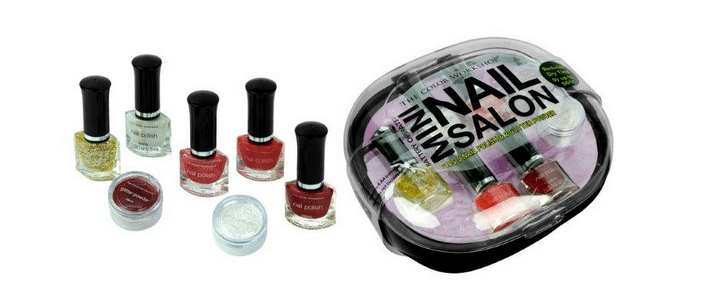 Buy
You can purchase the Markwins Beauty products at Walmart!
Do You Have A Girl Who Would Love To Try These Fun, Glam Products?