This post is all about How to Master Twinning With Your Kids. "Twinning" in fashion refers to wearing matching or coordinated outfits with someone else. Many moms have taken to sporting the twinning style with their children and for good reason.
Matching ensembles can make for amazing family photographs. Coordinated outfits can also look adorable when you go on trips with your little ones. Additionally, wearing mommy and me outfits with your kids can be a meaningful and fun bonding experience.
Most children feel extra special when they're wearing outfits that pair well with their mommy's. This can help cultivate their sense of belonging and boost their overall confidence at an early age.
If you would like to try wearing coordinated clothes with your children for the next family picture or outing, you might be wondering where to start.
One easy option is to purchase matching outfit sets that are made for parents and their kids. However, these design options may be limited and you might not want your clothes to be completely identical.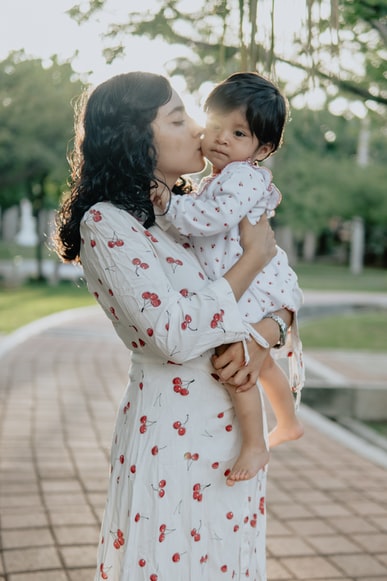 Matchy-Matchy How to Master Twinning With Your Kids
Don't fret, as there are plenty of other ways to achieve matching looks with your little ones. To learn more below is a simple guide to help you master the twinning style:
Make the Most Out of Basic Wardrobe Pieces
You don't have to purchase a lot of matching outfit sets, especially if you feel like you'll only be wearing them once or twice with your children.
In fact, you can actually achieve perfectly coordinated outfits with just a few basic wardrobe pieces. These are usually items that you already have in your closet or garments that can easily be purchased from clothing stores.
You and your children are likely to have similar clothing essentials like t-shirts, jeans, and leggings. All you need to do is pair these pieces together or mix them with other apparel.
For instance, if your children have white t-shirts and black bottoms, you can search your closet for a white shirt and black pants or shorts to match.
You can even easily shop for cotton leggings online if you have young children and don't have the time to visit stores. The best part about staple pieces is that they're versatile, so they can always be mixed up and reused to create a wide variety of matching outfits.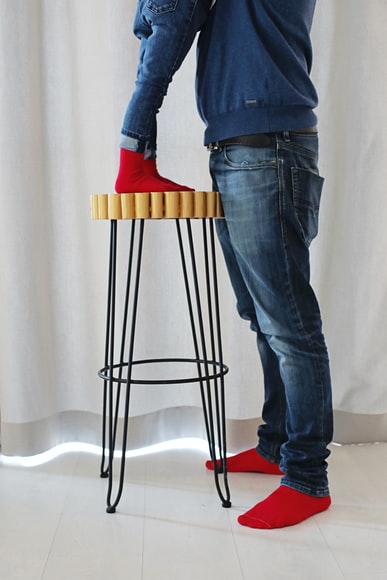 Wear Color-Coordinated Outfits
One of the simplest ways to achieve a coordinated look is to choose a key color that you and your children can wear together. For example, if you choose blue, then you can all sport outfits in different shades of blue.
Alternatively, you and your children can also wear clothes in analogous shades. To achieve an analogous color scheme, simply choose hues that are placed beside each other in the color wheel, like blue and violet. As long as your outfit colors are analogous, you and your kids can achieve great color-coordinated looks.
Choose Matching Patterns
Besides color-coordinated clothes, outfits with matching patterns can also help you achieve twinning style with your little ones.
With that in mind, you and your children can wear clothes with simple geometric patterns. Striped, polka-dotted, and plaid clothing items are great starting points, as they're quite easy to find and usually look great.
For instance, if your kids have striped tops, you can wear a pretty striped dress to match them. You can also choose clothes with artistic patterns or complex designs to add a little more flair to your outfits.
If you and your kids are going to wear clothes in different patterns, make sure that they share a common color. This prevents the visual elements from clashing with one another and creating uncoordinated looks.
Divide Clothing Sets
If you do decide to purchase matching outfit sets, you can maximize them by using their components separately. This is particularly useful if you have children who share the same clothing sizes.
For example, if an outfit set has a top and bottom with the same pattern, you can give the top to one child and the bottom to their sibling.
This way, your kids can achieve coordinated outfits without having to wear the exact same set of clothes or buy multiples of the same set. Although most outfit sets are meant to be worn together, mixing them up can create some unique and appealing clothing combinations.
Use Accessories for Understated Coordination
Accessories are great for pulling any outfit together, regardless of your age. If you want to achieve more subtly coordinated outfits with your kids, then wearing complementary accessories is the way to go. Matching items like hats, scarves, shades, jewelry, and shoes can achieve a unified yet understated look.
For example, you can wear shoes in the same design or color, like pink ballet flats for the girls or blue sneakers for the boys.
You can also wear jewelry with similar visual motifs. For instance, if your daughters are wearing flower hair clips, you can wear a necklace with a flower or butterfly pendant.
However, some children might have a hard time keeping certain accessories on—especially items like hats or shades, which may be prone to falling or slipping.
In these cases, you can wear accessories that coordinate with their clothes instead. So if your children are wearing blue, you can sport a blue bracelet or scarf to match with them.
Explore Other Clothing Options
While it's perfectly fine to browse through clothing sections that match your children's genders, you might actually find more fashion options elsewhere.
Try looking for unisex clothes in both the boy and girl sections of clothing stores. By doing so, you're more likely to find items that look a lot like the ones you have at home.
For example, even if you're looking for boy clothes, you might find some red scarves in the girl's section that pair well with a red scarf you already own. Remember, you don't have to let categories keep you from finding great apparel that looks good on all your children.
Think About the Occasion or Setting
If you plan on wearing matching clothes for a special occasion or photoshoot, be sure to think about the setting when selecting outfits.
For instance, Christmas usually involves festive colors like red, white, and green, so it might be nice to choose garments with that color scheme. You can also choose clothes that incorporate holiday visuals like snowflakes or Christmas trees.
Similarly, if you're taking pictures in a particular place, think about how your clothes will look against its backdrop. For example, an outdoor photoshoot during the autumn season may call for clothes in warmer colors to pair with the reds, yellows, and oranges of fall foliage.
This works for props or decor as well. If you're using props like flowers or toys, you can also curate your outfits to follow their color schemes.
With some planning, resourcefulness, color coordination, and pattern matching, you can create photo-worthy outfits for you and your children. Be sure to take some pictures and record all your precious moments together.
After all, your kids will be making their own unique fashion choices as they grow older. So while they're still young, make the most out of this opportunity as a way to bond with them and create memories that you can all fondly look back upon.