Don't like drinking just plain old water all the time? I don't. I mean, I will drink it, but adding a flavor to it makes me drink it MORE, which is good right?? I think it is! That is why I now prefer to drink my plain water with Mio Liquid Water Enhancer.
*Mio Liquid Water Enhancer. This post includes my affiliate links.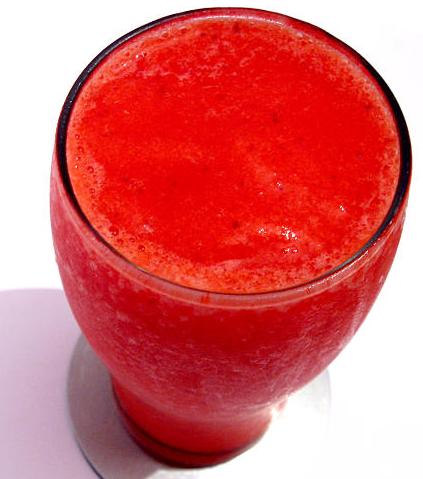 Mio Liquid Water Enhancer
Mio Liquid Water Enhancer is sooo good, I mean really, it is good! I received a few flavors to review and I am liking them all so far. At first, I thought that you pour the WHOLE bottle into your drink, LOL… That is NOT the case!
These bottles are tiny and have a flip lid, but all you need is a squirt of the Mio Liquid Water Enhancer to give a full 8oz. glass of water a great, tasty flavor! Seriously, it tastes like Propel to me, and we LOVE Propel and coffee around here! So, the kids love it as much as I do.
Oh, and for us adults, I was going to try it with alcohol 🙂 I think this stuff would make a delicious cocktail, what do you think? Or, make a virgin drink with REAL strawberries and use the Strawberry Watermelon Mio drink mix!! YUM 🙂
And apparently, I need to clarify the fact that I KNOW real strawberries are NOT in the drink mix, like someone thought, LOL. I was saying that it would taste good to ADD real strawberries to it…..
Mio Liquid Water Enhancer Flavors:
– Fruit Punch
– Strawberry Watermelon
– Sweet Tea
– Peach Tea
– Mango Peach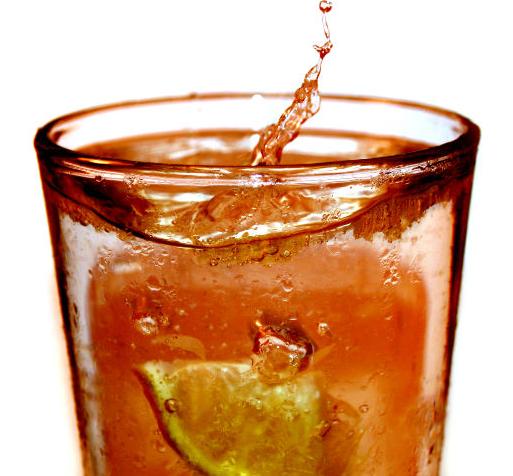 My all-time fave? It is the Strawberry Watermelon, tastes just like it too! Very good! My kids both love the Fruit Punch and my husband like the Mango Peach and Berry Pomegranate. Actually, he likes them all and so do I, those are just our favs!
About Mio Liquid Water Enhancer:
Mio is the new liquid water enhancer that allows you to create up to 24 eight-ounce drinks from the palm of your hand!! It makes your water way more exciting and you a more revolutionary water drinker!! You can add a little or a lot to make the drink YOURS, whenever, however 🙂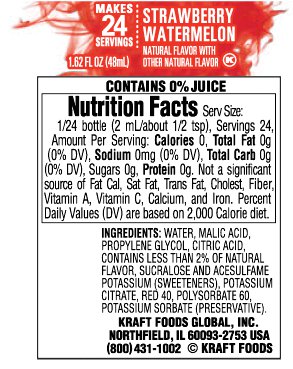 Mio is a liquid water enhancer that allows you to make your drink, your way.
*Caffeine-free
*Calorie-free per 8 fluid ounce serving
*Carbohydrate free and considered a free exchange
*Sugar-free
*Free of artificial flavors
Does Mio Liquid Water Enhancer Give You Headaches?
Some people say this gives them headaches. It has never given me a headache before and I am prone to headaches!
*Food dyes are used in this product, so if you are allergic to them, please be advised and as always, do your OWN research on the ingredients to see if a product, such as this one, is right for YOU. I can't make that decision for you, thanks!*
More About Mio
Make your Mio. Flip it. Unlock the flavor. Tip it. Each squeeze into water adds more flavor. Sip it. Your drink, your way. Click it twice to lock it tight

It contains 0g sugar. 0% juice. 0mg caffeine/serving

Each bottle makes 24 servings (8 ounces)

Kosher
Directions
It does not need refrigeration. For best quality, use within 1 month of opening. One squeeze for each 8 fl. oz. serving. A little Mio goes a long way; always dilute!
Buy
You can purchase Mio online on Amazon.com or at your local grocery store.
Have You Tried Mio Liquid Water Enhancer? What Are Your Thoughts?