*Product received. Opinions are my own.
When I find out a product I adore is made in the USA, I get so happy! It makes me want to buy from that brand more often, to show my gratitude and support.
I was recently sent a couple of items from MiUSA which is Made In The USA products! I did not know about this and I am so glad I found out about it!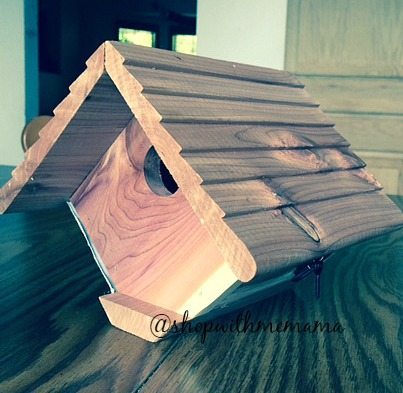 With Father's Day rolling around the bend, there are many things for Dad from MiUSA! The bird house I received, would be one idea. It is really cute and the birdies love it! Dad can sit on his deck or porch and watch those birds eat! So relaxing!
I also received a pot and some fun poppy's to plant! Me and my kids had a blast doing that together. Our outside is almost perfect now! Just waiting for some blooms now 🙂
I love how they are committed to selling products that are made, assembled and/or grown in the U.S., making them beneficial for customers, for community growth and for bringing jobs back to the U.S.! I think this is so wonderful! By purchasing MiUSA products, you are doing your part to support local businesses and provide jobs in communities across the country!
To find out more about MiUSA, you can go HERE!
What is your

favorite Made In The

USA products?