Today, we are talking about the Maytag High-Efficiency Washer And Dryer! If you have not heard, my last dryer was a lemon. Oh my heavens. I am so glad it is gone!!! Every time I dried my clothes, my dryer would SQUEAK so loudly I wanted to rip out my hair!!!
My washing machine was okay but always had a funny smell to it that I just could not pinpoint. When I was accepted to be a Mom Central Maytag Laundry Mom, I was soo excited!!
Oh, how we needed this! I already know and absolutely love the Maytag brand, and have nothing but good experiences with this brand, so receiving the New Maytag Bravos XL High-Efficiency Top-Load Washer And Dryer was just so neat!
Maytag High-Efficiency Washer And Dryer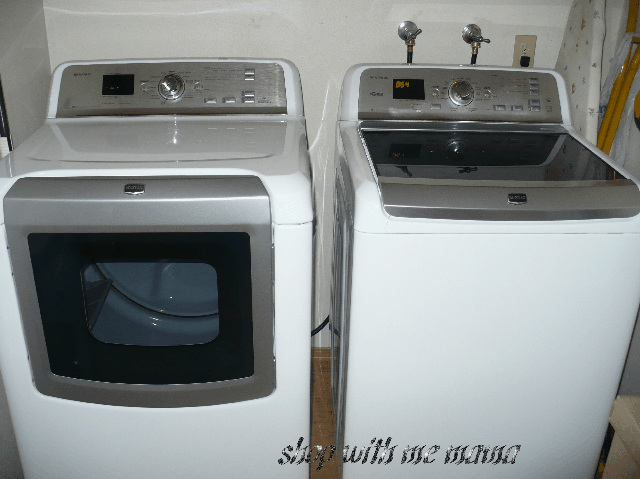 The Maytag High-Efficiency Washer And Dryer fit perfectly in my tiny utility room area. They are a bit taller, it seems than my old pair.
They are so nice looking I feel soo rich just having them grace my utility room 🙂 Inside the washer is so spacious! I love this because I am always needing to wash big blankets and comforters and this machine can wash those things, easily!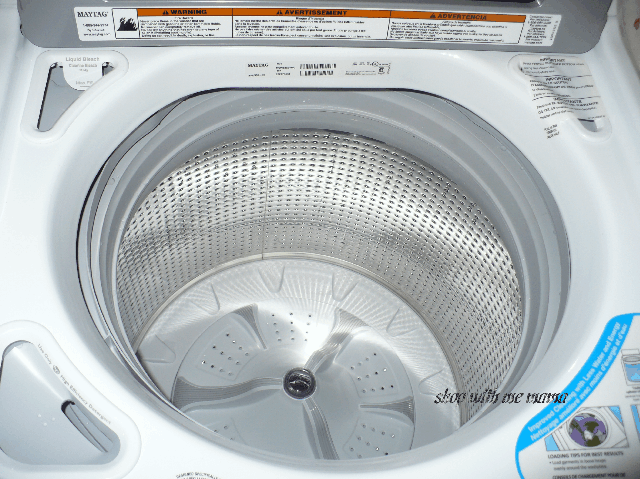 At first, when I checked out all the buttons, I was lost. But quickly, I started understanding them and now I am a pro at using these machines! They are easy to use and I love that.
You just put your clothes into the washer, add your detergent in a separate compartment (add your fabric softener too, in a separate compartment if you use it), close the lid, press the power button, adjust your settings using the buttons and then press start.
That is it. If the machine is unlevel or the clothes are not even, they will tell you, no more guessing about anything. I love the Maytag High-Efficiency Washer And Dryer!!
When the wash is done, it will let you know and the lid will unlock and you will be able to get your clothes out and put them into your dryer. Easy peasy! I love how I can also watch my clothes washing, through the see-through lid! The kids like this too 🙂 The washing machine is very quiet and that is certainly a nice thing.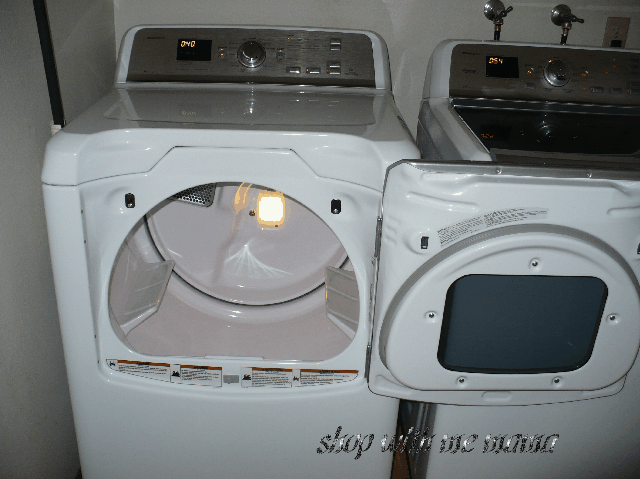 Another feature on the Maytag Bravos XL Washer is the Allergen Cycle. My family, especially my children, have horrid allergies. Using the Allergen Cycle helps eliminate 95 percent of common household allergens, and that is a great thing!!
I also love that this Maytag washer has 13 specialty cycles (this certainly makes laundry day easier!!) and it includes the Powerwash Cycle that delivers the best cleaning in the industry!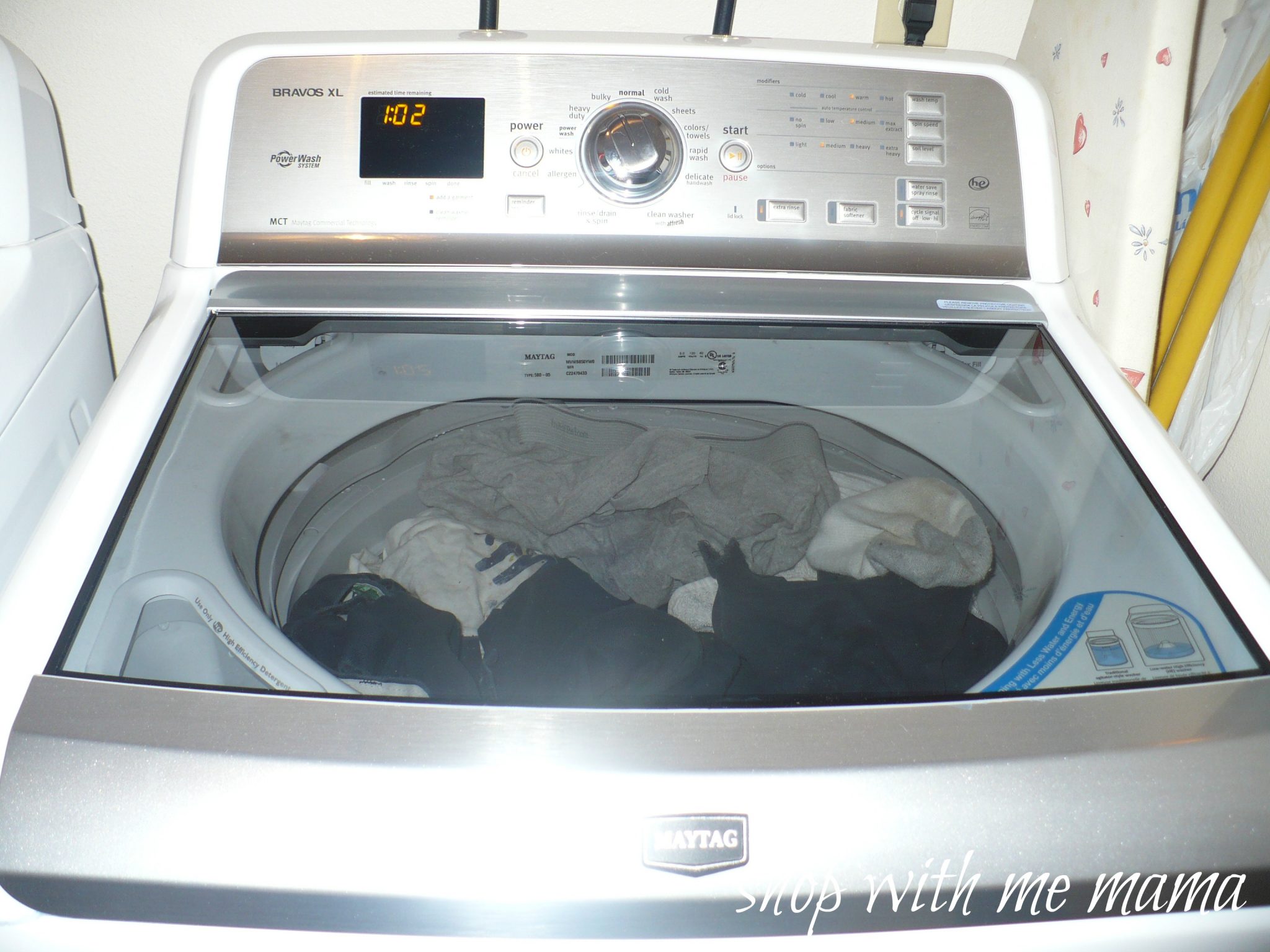 The dryer is awesome too. It is super spacious and I don't need to worry about putting too much in. It dries everything wonderfully. You just put your clothes in the dryer, press power, set your options, and press start. Again, easy to do and my kids love being able to watch the clothes drying from the little window in the front!
I also absolutely love the dependability I get from the Maytag High-Efficiency Washer And Dryer. I seriously don't have to worry about anything. For over 100 years, Maytag has designed dependable appliances and since I have already had a good experience with Maytag in the past and now, I know this to be very true. They are very dependable and a busy mom like me, NEEDS dependability!!!! I need products and appliances that will work with me not against me!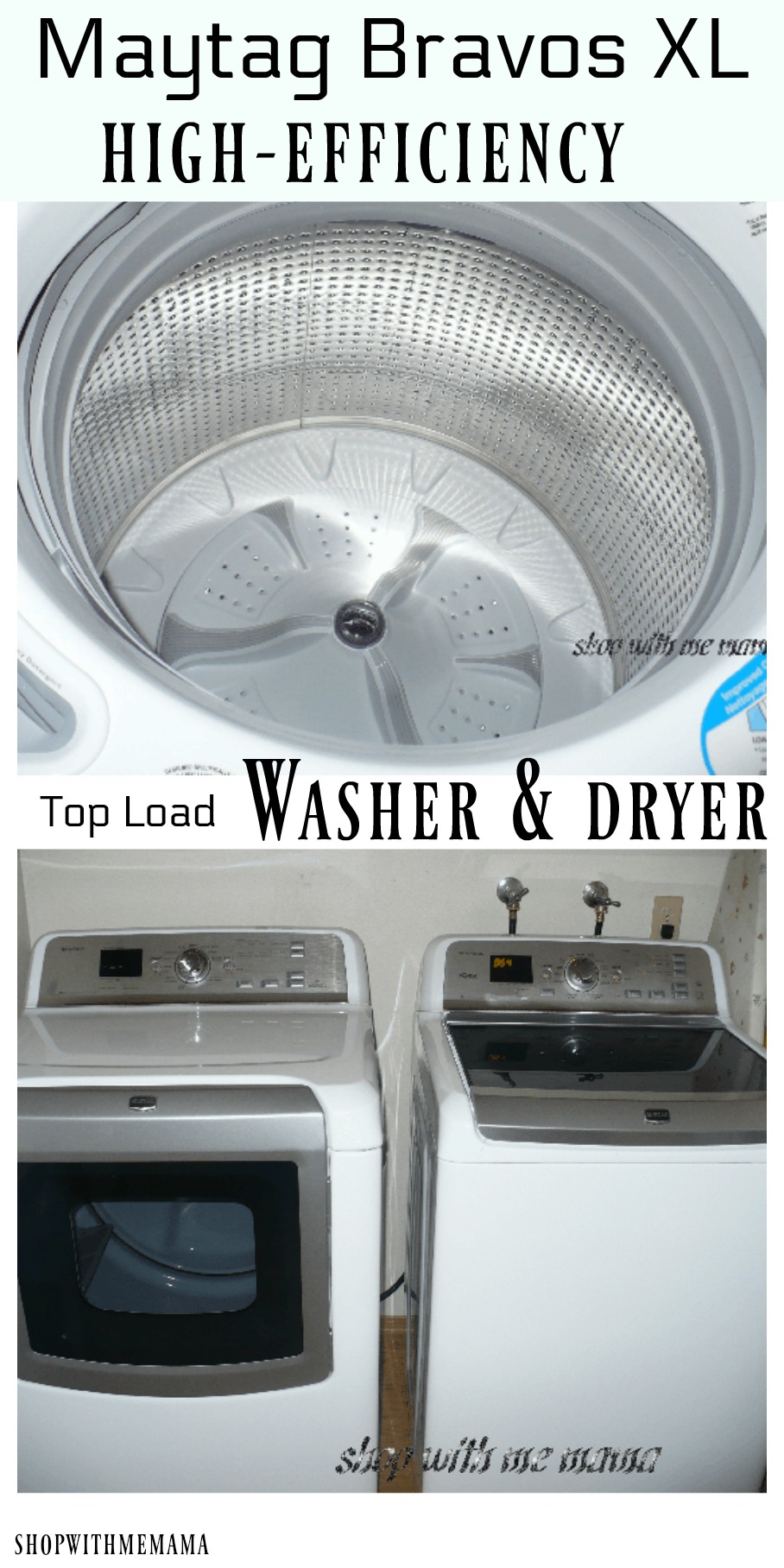 My clothes come out of this washer and dryer, clean, smelling great and fluffy. I love that I can depend on these machines to do all the work for me, so I have time for more important things, like my sweet family! Check out my post for the Lavario Portable Washing Machine that is perfect for camping and simple living!
There is so much more to talk about, and I certainly will, in my next posts to come, so stay tuned for those!!! What do you think of the Maytag High-Efficiency Washer And Dryer? What would be your favorite feature on them? The Allergen Cycle? The Dependability? Tell me!!
Disclosure:
I wrote this post participating in a Maytag Moms Dependable Laundry Ambassador program by Mom Central Consulting on behalf of Maytag. I was provided with the Maytag washer and dryer set to facilitate my post. All opinions are my very own.