We have a large shop and only one door on it opens automatically (it has three doors). My hubby works on cars ALL the time and so having only one garage/shop door that opens automatically, is not very convenient for him.

When I heard that I was going to be able to review the MyQ-Enabled LiftMaster Garage Door Opener I was pretty excited, but I can tell you my hubby was MORE excited 😉

I was given a call and a nice woman set this up for me and told me that she will locate a dealer closest to me and have them call me to make an appointment to get my garage door opener installed.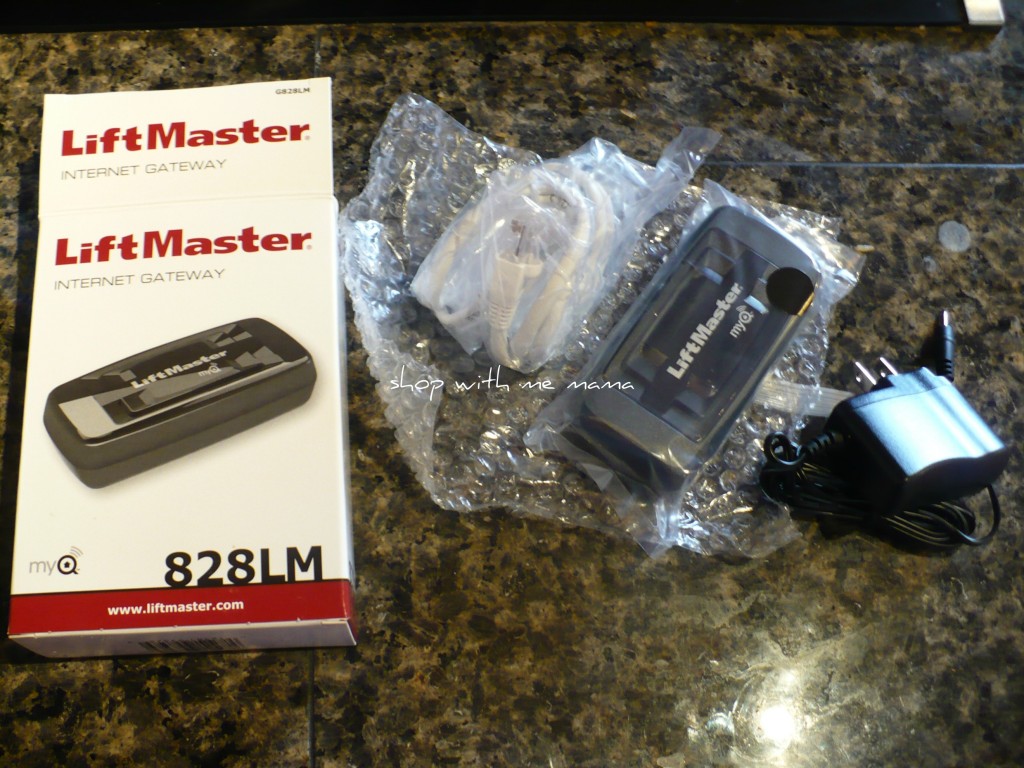 A week or so later a nice man called me from Metro Overhead Door and set up the appointment for later that week! No waiting at all! That made hubby really happy 🙂
When the guy arrived, he got right to work. He was very nice and the install only took about 1.5 hours, maybe less, I can't really remember. In no time flat, we had our LiftMaster MyQ-Enabled Garage Door Opener installed! Too bad hubby had to go to work, so he had to wait to enjoy it, but me, I enjoyed it right then and there!
The LiftMaster MyQ-Enabled Garage Door Opener allows you to open and close your garage door from anywhere in the WORLD. You are also able to monitor and control other household devices simply by using a tech-friendly (thank God for that!!) LiftMaster App or your personal computer!! How awesome is that? I did not believe it until I tried it, or should I say, hubby tried it!! Oh man this is one neat garage door opener!
This garage door opener certainly makes home access more convenient and accessible! The professionally installed LiftMaster MyQ-Enabled Garage Door Openers are equipped with a list of safety and security features even when the power is out. You can continue to open and close your garage door, even during a power outage. How nice is that? We certainly like this feature!
I also like the fact that we can double-check to see if we really closed the garage door. You know, you leave the house in a hurry and think, did I close the garage door?? Then you have to drive back to your home to see if you really did? Ya, with this garage door opener, you don't have to EVER worry about that again. This garage door opener has a timer! This allows home owners to customize the settings for when their doors will automatically close. This ensures that your doors are never left open again!! Love it 🙂
And, once a homeowner registers their internet gateway accessory online, they are encouraged to use their customized settings at MyLiftMaster.com and can then easily manage all your household activities from one, central location online. This is viewable from a personal computer or on a smart phone with the LiftMaster app which is available on BB, Android and iPhone platforms!
If you would like to learn more about the LiftMaster MyQ-Enabled Garage Door Openers and their app, please visit them online at http://www.liftmaster.com.
This garage door opener certainly makes my hubbys life much easier, when working on rigs and using the garage/shop as much as he does! No more having to manually open up the garage door and he gets his work done a lot faster because of this. Plus, all the great features that this garage door has, gives us peace of mind. It is truly a garage door opener with a brain!! We love it!
Win!
One lucky person is going to win the MyQ-Enabled LiftMaster Garage Door Opener And Internet Gateway and of course installation!!! This is a $450-550 prize value!!
How?
Easy! Just use Rafflecopter below! No mandatory entries, you can do one or all! Good luck 🙂
Disclosure:
I was sent product to review. These are my own honest opinions, thanks!


a Rafflecopter giveaway