*Neighborhood Toy Store Day 2013!! Products were received. All opinions are mine.
Have you heard of The Neighborhood Toy Store Day 2013 (Saturday,  November 9)? It is coordinated by non-profit ASTRA, the American Specialty Toy Retailing Association. I simply can't wait for it!
The holidays, whether you want to believe it or not, are among us, my friends! No stopping the inevitable, so just go with it, kay? I know I am going with it! This is my most favorite time of year, after all 🙂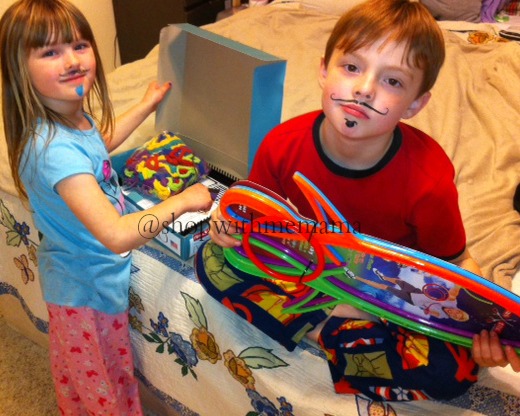 Last year a did a post about a toy store that I just adore! I and my kids will go to that local toy store and browse til our hearts are content. We usually walk away with a few goodies too!
Do you have a local toy store that you just love? It is so important to shop locally so this season, shop your local toy stores and other stores for your 'necessities'!
Sweepstakes Alert!!!
Who doesn't love to find out they won an awesome sweepstake?! I know when I open a winning email, I get all giddy!! It never gets old!  The "I Heart My Neighborhood Toy Store" sweepstakes are going on and you really should enter! Lots of wonderful prizes (toys!) to win! Plus, if you help spread the word, you get more entries! Good luck to you!
Neighborhood Toy Store Day 2013!! Did You Shop??