Have wrinkles? Like most of us women, we have some, right? I know I am not the only one starting to see a bit of aging around those eyes of mine.. UGH. What is a woman to do? Fret and kick and scream? Ya, I do that, but there are other options too, instead of looking like my 3-year-old, throwing tantrums!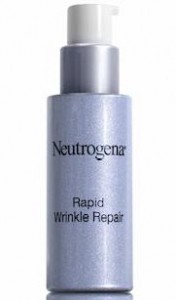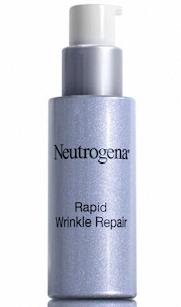 Neutrogena has come out with the Rapid Wrinkle Repair. I received it to try out. I used it for about 4 weeks and the first few times I used it, I was just thinking, oh nice moisturizer! But, within 4-5 days, the moisturizer started making my skin peel and dry-looking. It was starting to work! What it does is, give you fast and aggressive anti-aging results in a short period of time. It is formulated with accelerated retinol SA, a revolutionary trio of moisturizers that deliver the most advanced form of retinol (hence the peeling of my facial skin and dryness), FAST. 100% have visible results in as little as ONE week.. Amazing? Yes! Does it REALLY do that? Well, it took me about two weeks before I was able to visibly see a difference in my lines. It does not erase them, but it DOES  make them less noticeable and smoothed out.
The product works for me.

Retinol SA is an exclusive sustained action that works to continuously renew the look of skin throughout the day helping to smooth wrinkles fast and diminish the look of age spots. Retinol SA is scientifically proven superior to other forms of Vitamin A, such as Pro-Retinol and Retinol Palmitate, in its ability to penetrate the skin's surface.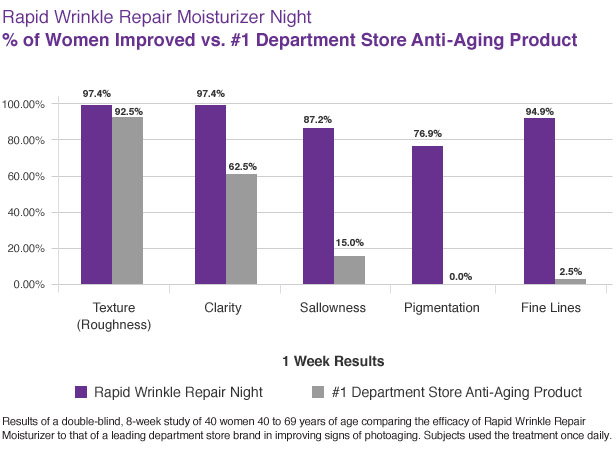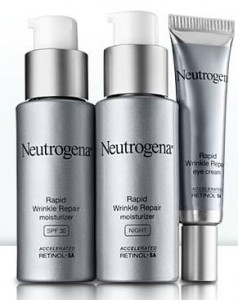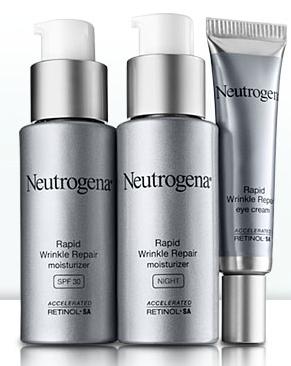 Buy It!
You can purchase Neutrogena Rapid Wrinkle Repair SPF 30 online at http://www.neutrogena.com/home.do Don't forget to check out Neutrogena's "Special Offers" page for discounts and deals!
Disclosure:
I was sent product to review. These are my own honest opinions, thanks!