*This post is brought to you by VIBLIO.
During the holidays I take so many videos of my three kids. Of course I love sharing the best ones with family and friends. Most of us probably just stick our kid videos on Facebook. I do this sometimes. Everyone sees them there, and I get tons of "likes" and fun comments on them. But one thing that bothers me about sharing kid videos on Facebook is that it isn't really a private or secure place for these personal memories. Every time I upload a video there, I have to remember to set the privacy settings to avoid letting friends of my friends have access to it. And I don't necessarily like that from a privacy or security point of view, when it comes to my kids.
So what is a mom to do? Well, I found this new site called VIBLIO, where I can not only keep all my videos in my own private online account, but I can also share them only with the people who I want to see them. There's no possibility that friends of friends can see them there. They are only viewable by the people who I invite to each album. And the people who I invite to view my videos on VIBLIO, cannot download an original copy like when I try to send a video in an email or by text. So this keeps my videos private, while still letting me "share" them.
Here are 5 really awesome things about using VIBLIO to store, organize and share my videos:
1. It's super easy to upload my videos. I just drag and drop through a web browser. Or I can automatically upload all of my videos on my phone using the iOS companion app. This also allows me to free up storage space on my smartphone to take MORE videos whenever I want!
2. It has a "smart" search feature.I can organize and search for my videos by date, title, person, or place. And with THREE kids, this is awesome. The videos can be tagged from the "faces" in them. I can also add my own custom tags for searching.
3. It's so easy to PRIVATLEY share my videos.I can create "shared" video albums and invite friends and family to join them. I can also keep adding new videos to each album over time, and everyone who has already joined that album will see the new videos whenever they are uploaded.
4. I can invite different people to view different video albums.So, I can have an album shared with just the grandparents. I can have an album that is shared with my eldest child's soccer team parents. You get the idea. As I make new videos, I just put them into the proper album and they are automatically shared with that group (and only that group) of people.
5. VIBLIO instantly makes awesome still photos for me from my videos! From any album, I just click on the "photos" button and lots of great photos are instantly created from the videos in that album. I love this feature so much. Have you ever taken a video of your kid blowing out the birthday candles on their cake? And then later you realized that you'd love to have a photo of that special moment, but you only took a video? Well, now you have photos of it too. They are automatically created. And they are also shared with the people who you have invited to each video album.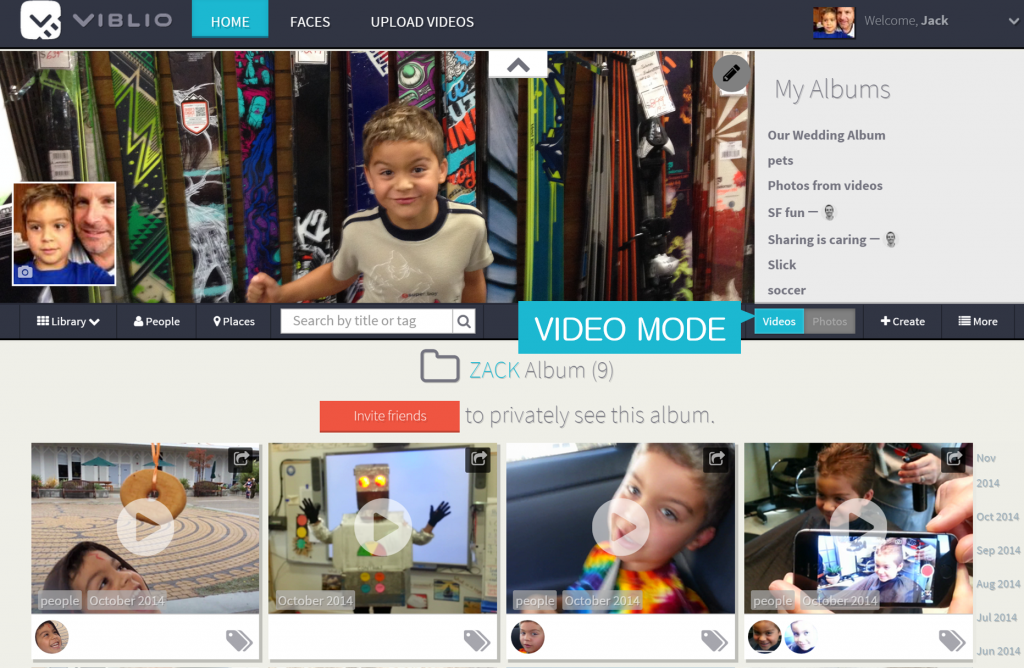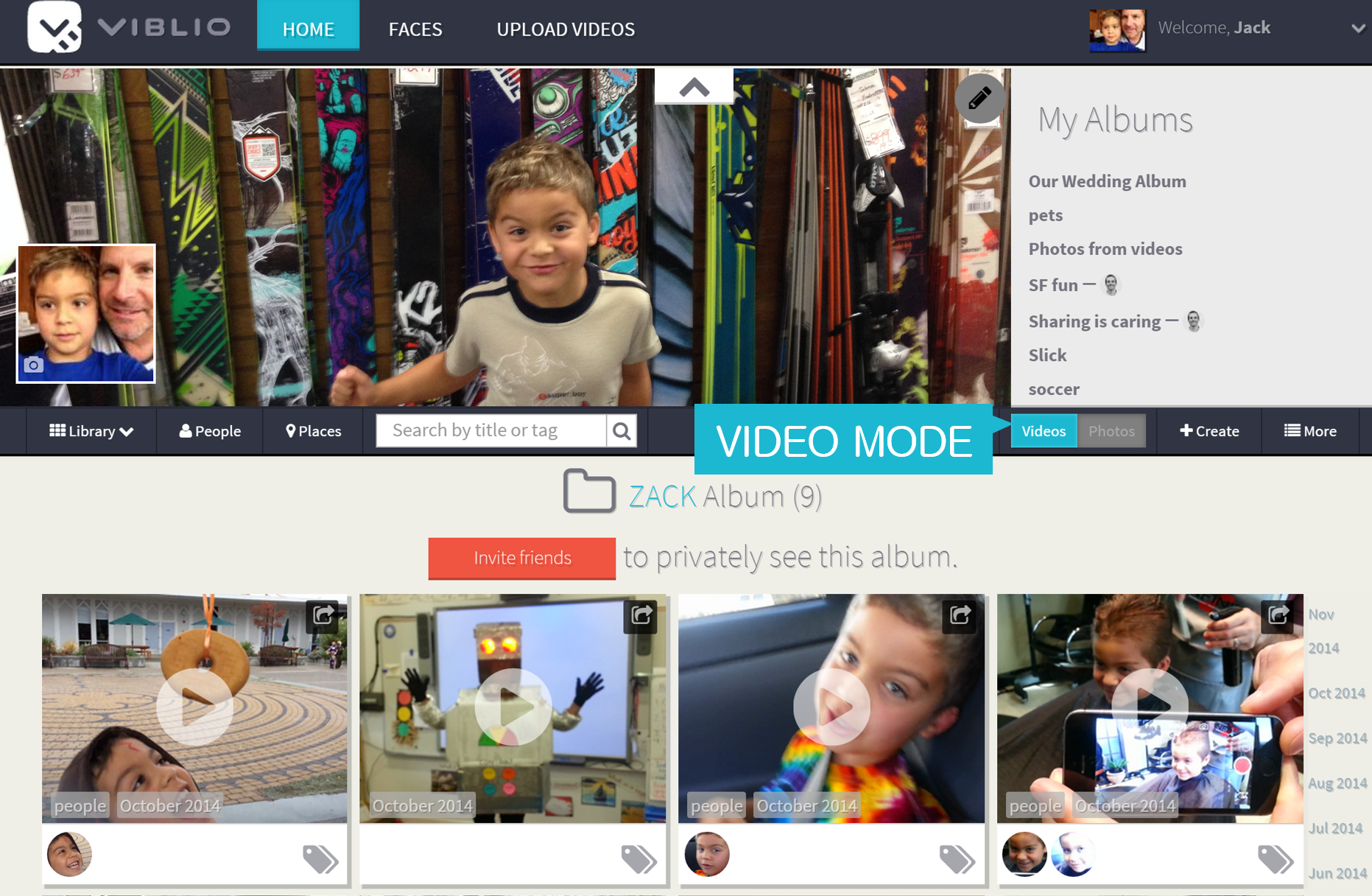 Oh, and here's a bonus feature. You can get your original, full resolution videos back at any time. You just request a full copy backup of all of the videos in your account and they will send you an external drive of your entire video collection that you have uploaded (for a small fee to cover the cost of the flash drive). This gives me great peace of mind. I don't have to worry about my precious video memories existing only on my smartphone, which my youngest child might find and throw in the toilet at any time! I can put my videos on VIBLIO, delete them from my smartphone and take more videos, all the while knowing that I can get an original copy back, any time that I want.
As a free user right now I get 15 GB of storage and unlimited sharing. What's not to like? Free video storage and secure sharing, just in time for the holidays! You can try it out here: https://viblio.com/#signup
What do you think of VIBLIO? Is it something you would like to use?